Steel Buildings in Santa Ana, California
Sunward Steel Buildings was the proud manufacturer of these (7) pre-engineered steel buildings supplied in Santa Ana, California, in July of 2003.
The buildings vary broadly in terms of size and function, but together serve a multitude of purposes at the Crean Family Farm, a thriving, 2004 addition to the Santa Ana Zoo at Prentice Park. The leading educational and recreational attraction focuses on animal conservation efforts while catering to a hands-on experience for children. Instructional classes, animal feeding and cow milking are some of the features included within the new exhibit. Since the opening of the Santa Ana's Zoo at Prentice Park, there has been a positive attendance hike, making this a must-see attraction.
The Rabbit & Duck Exhibits
Among the Sunward Steel buildings now featured at the farm include (2) identical structures, which together create the attraction's rabbit and duck exhibits. Both buildings boast bold, Autumn Gold exteriors and offer the look and feel of traditional agricultural farm sheds, but with the strength, durability, and low-maintenance nature that only steel construction can deliver.
Both buildings include rugged, corrosion-resistant metal roofs with 2:12 pitches, offering protection for animals while diverting water away from the buildings' foundations. An 85-mph wind speed rating further enhances the durability of both structures.
The Feed Supply Storage Building 
Sunward Steel also supplied a gable-style metal building used for animal feed storage at the farm. It features an attractive, Misty Grey exterior, while a sloped steel roof with a 6:12 pitch helps provide a dry, secure area for food storage. Like the rabbit and duck exhibits, the steel storage building also features a wind speed rating of 85 mph.
The Farmhouse Restroom
Arguably among the most important features of any public attraction is the restrooms, and Sunward Steel supplied a resilient, farmhouse-style restroom to serve the guests of the zoo and farm. White in color, it also features an 85-mph wind speed rating. Its roof, meanwhile, is comprised of high-end steel and offers a 6:12 pitch.
The Fowl Exhibit
A separate Sunward Steel-supplied structure on the property now houses the Crean Family Farm's fowl exhibit, and it features top-of-the-line steel construction. It shares some of the same stylistic and weather-related elements of some of the attraction's other structures, among them an 85-mph wind speed rating and a rugged, metal sloped roof with a 6:12 pitch.
The spacious structure gives families the chance to interact with the various winged animals while learning from the on-site farmhands.
The Main Barn
One of the zoo and family farm's most eye-catching elements is its main barn, which boasts a striking, Rustic Red exterior, white trim and the aesthetic appeal of a traditional red farm barn. Sturdy, attractive and accommodating, it is finished with a wide-open area for instructional classes, making it suitable for class trips.
The Agricultural Building 
This agricultural addition to the Crean Family Farm at the Santa Ana Zoo came two years after the other buildings and blends right in with its surroundings, thanks to its solid steel construction and undeniable, farmhouse-style aesthetic appeal. Colony Green in color, the agricultural farm building boasts a robust metal roof offers a 1:12 pitch. Like the other Sunward Steel buildings at the attraction, it, too, features an 85-mph wind speed rating.
Each building is designed and exceptionally finished to make the most out of the family-friendly environment. Even from afar, the agricultural exhibit has a special eye appeal, drawing more and more children to the interactive, educational site. Alphabetic letters signify each building's use, and can be seen by the Santa Ana Zoo train that travels through the entire park. While the Crean Family Farm is primarily catered to grade school kids, there is something for guests of all ages.
A longtime Santa Ana family entertainment fixture, the Santa Ana Zoo at Prentice Park and its Crean Family Farm deliver year-round fun for those seeking educational opportunities and an up-close-and-personal look at wild and domestic animals alike. Situated in scenic Orange County, in Southern California, the city of Santa Ana sits about 8 miles northwest of Irving and about 8.5 miles outside Anaheim.
Considering purchasing a farm building or another type of steel structure for use in California? Click here for a price quote.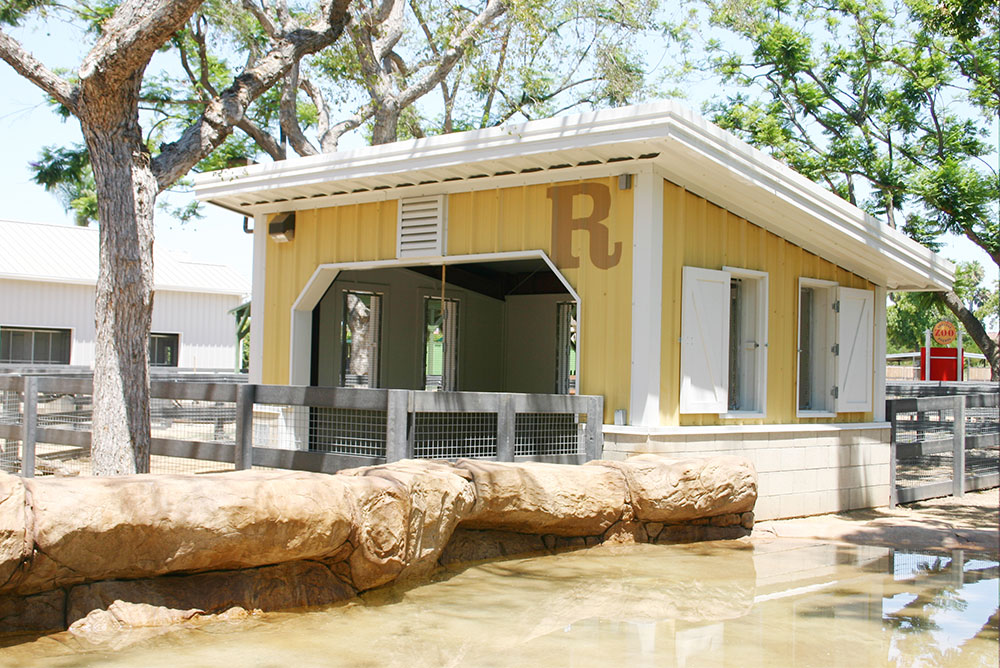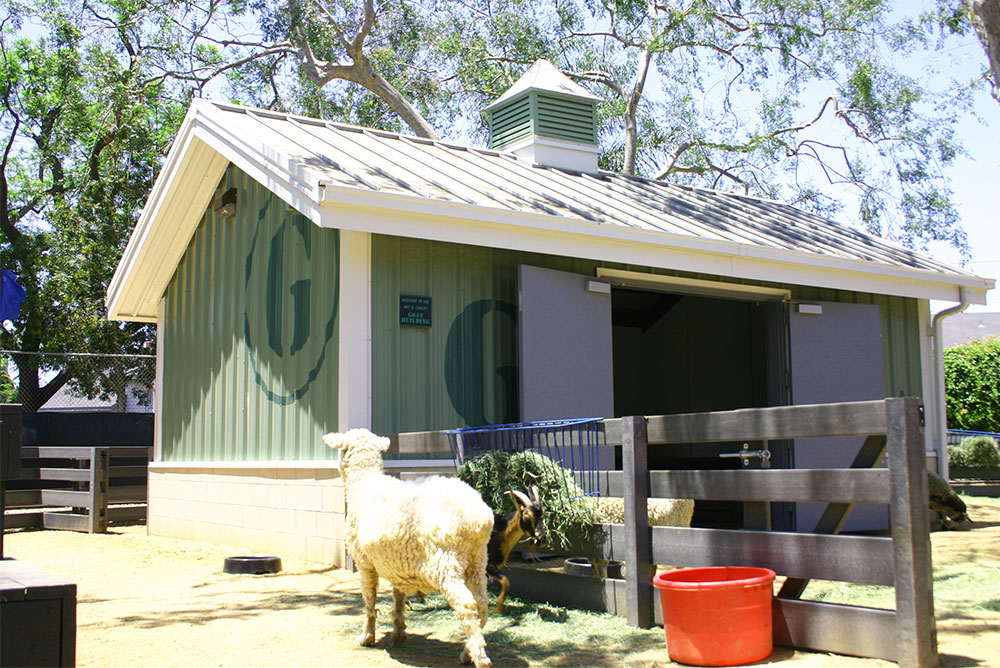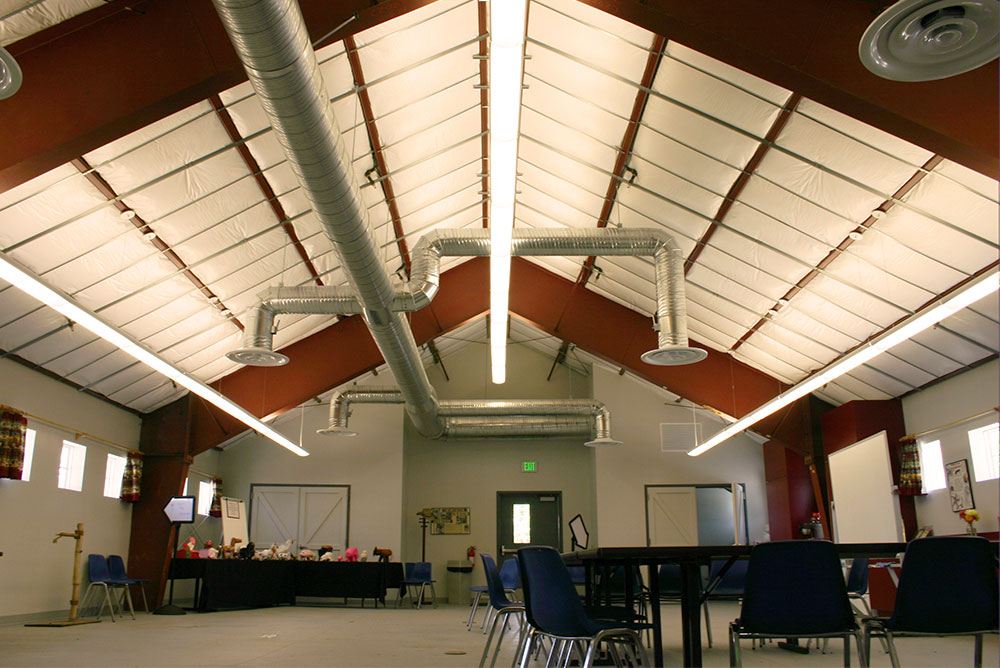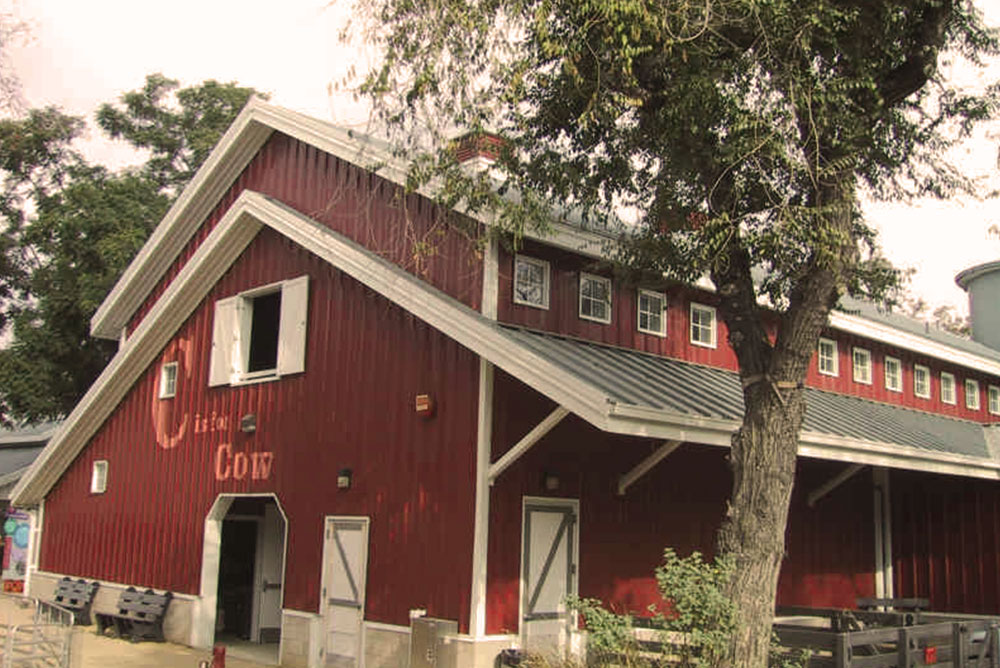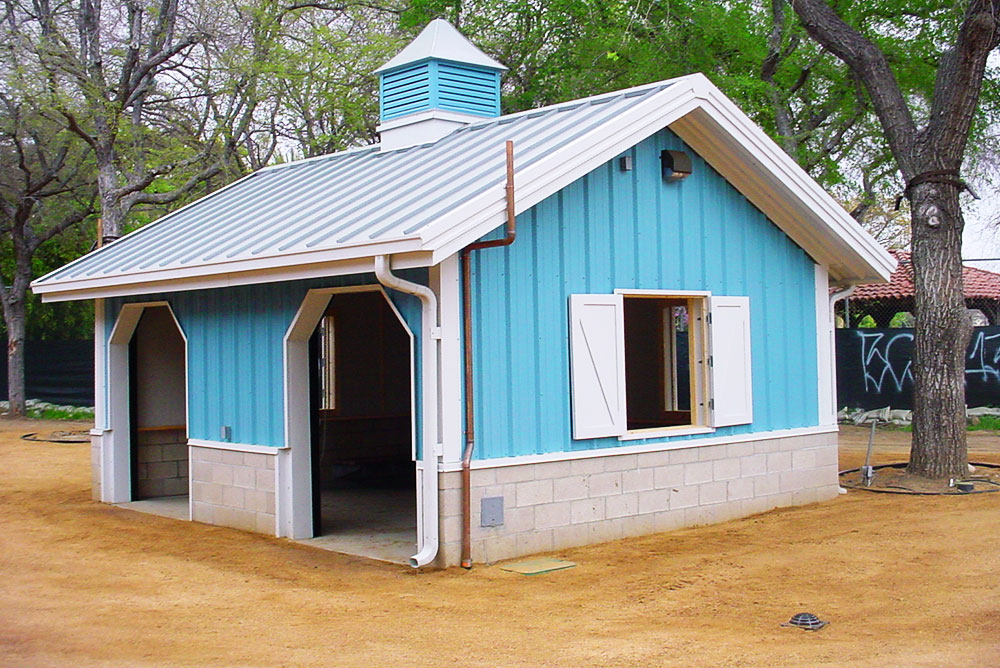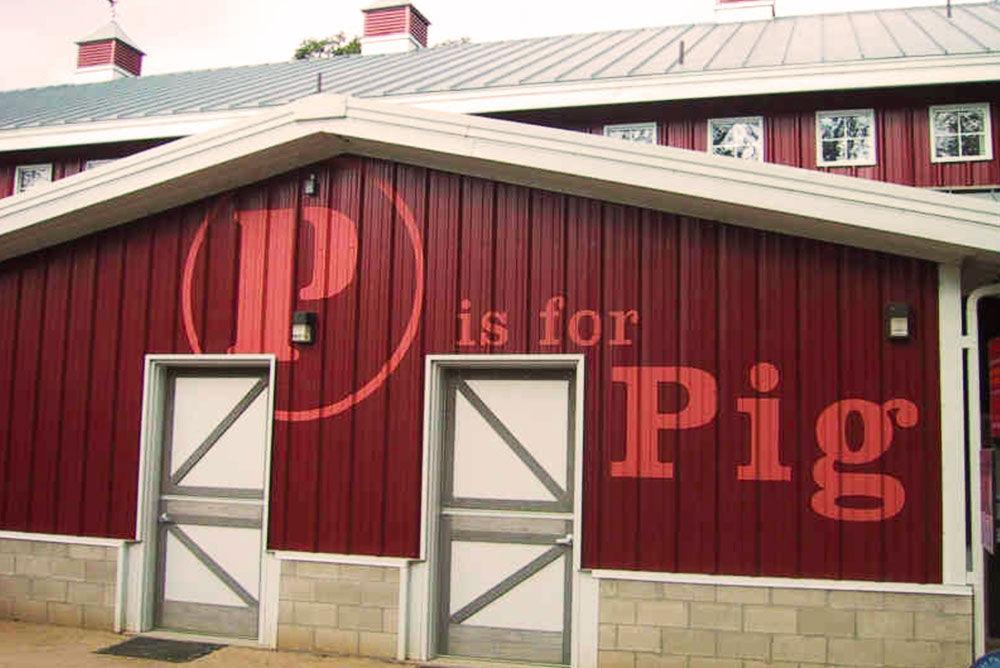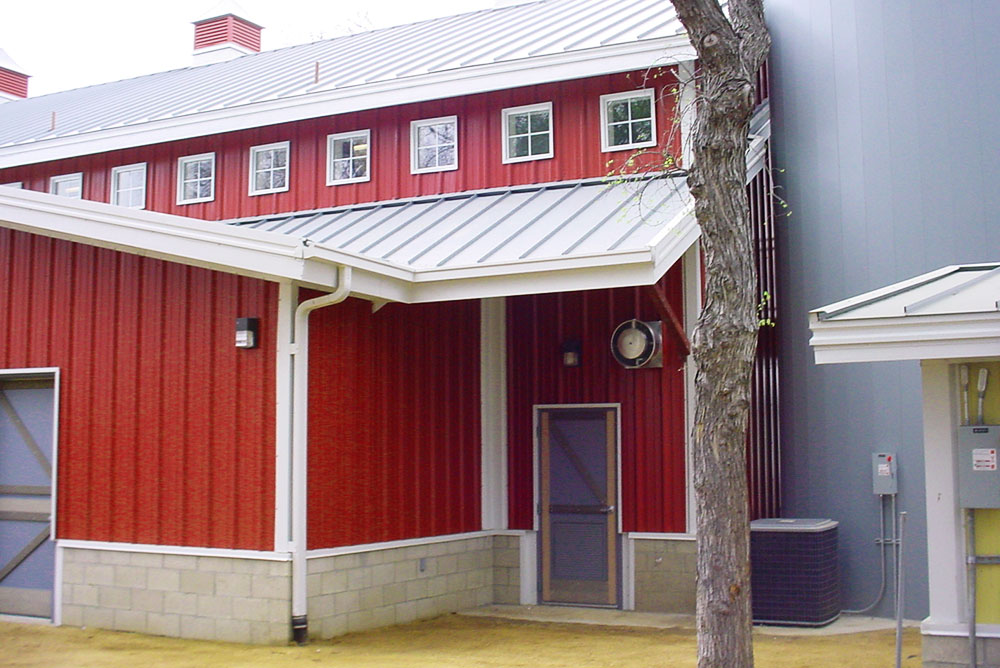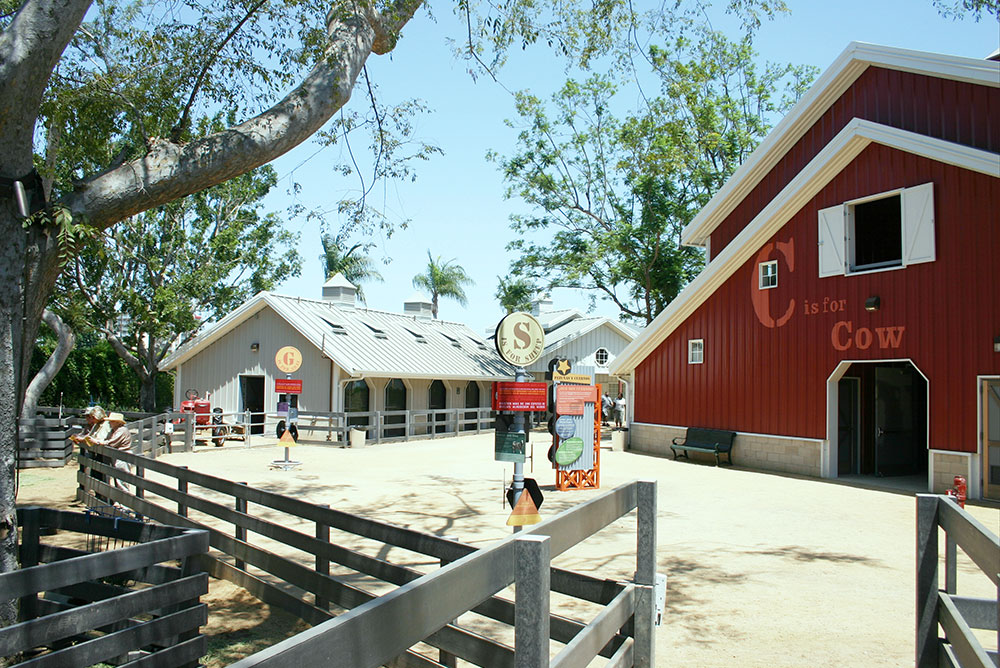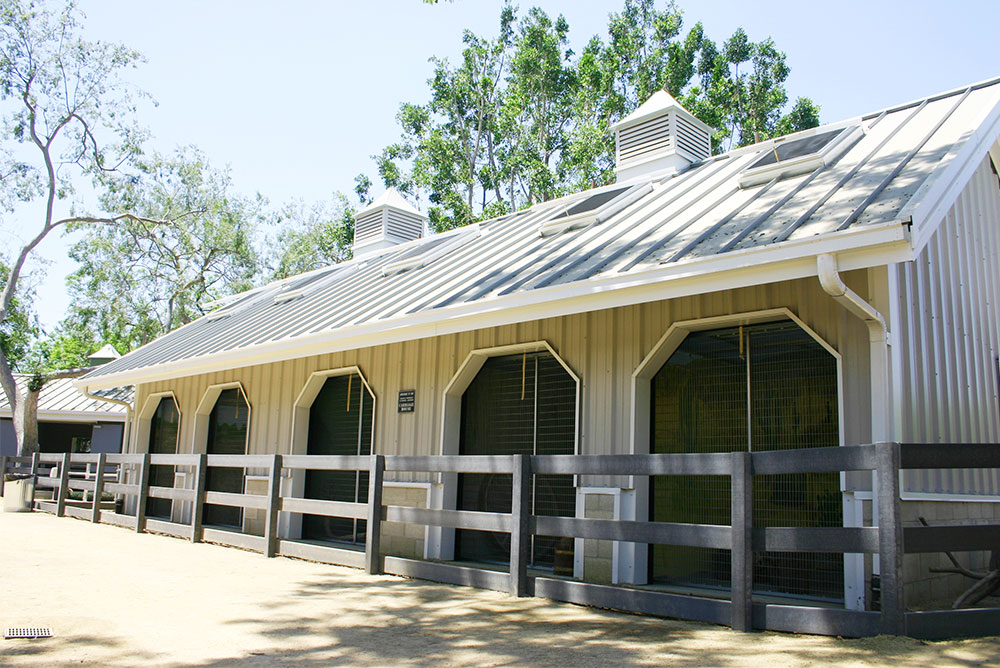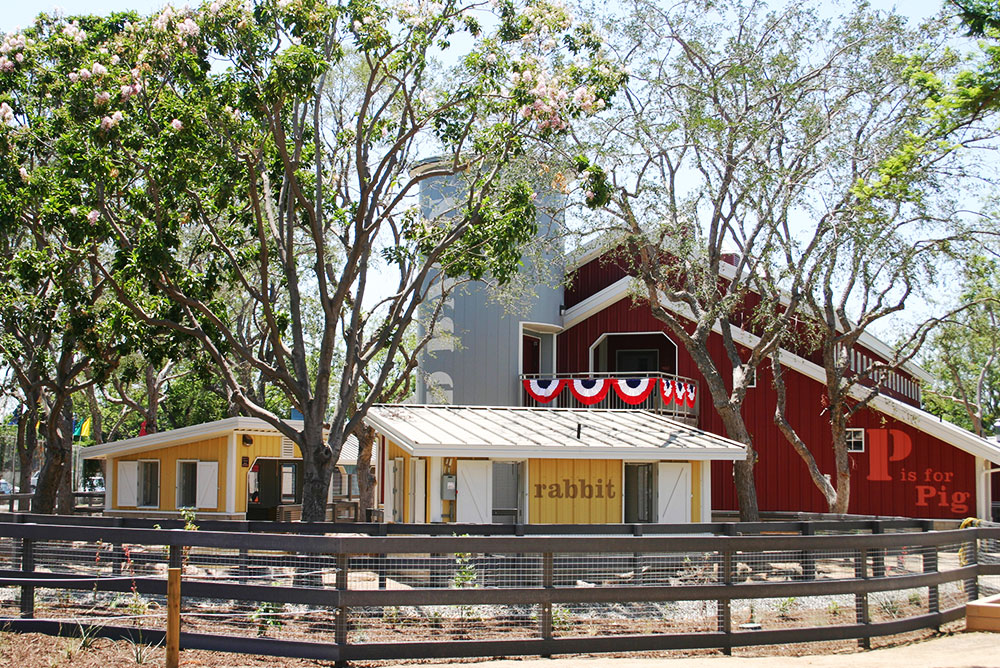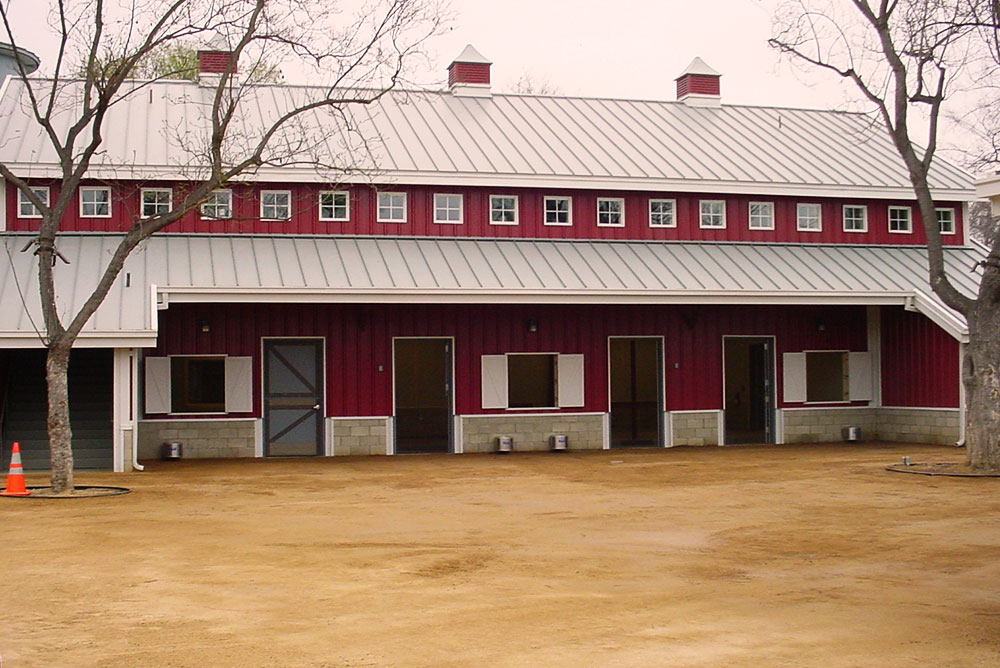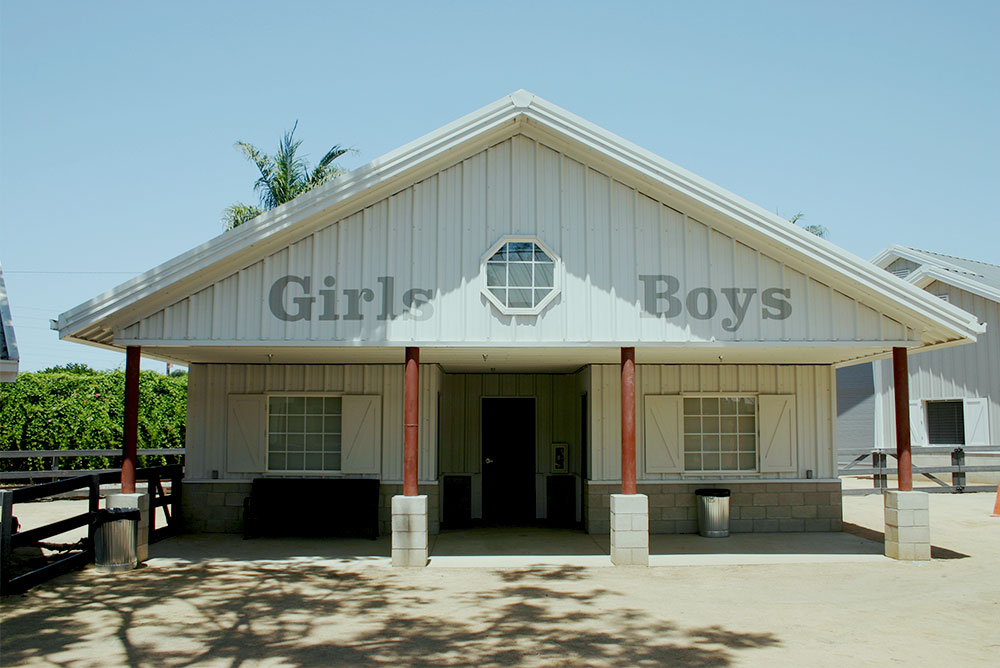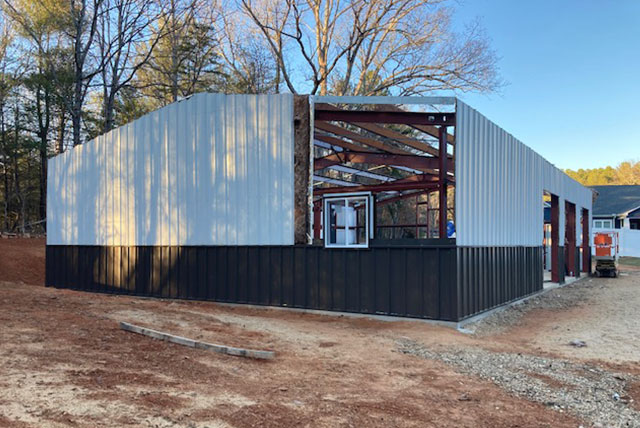 Featured Sunward Steel Farm Storage Buildings