Pre-Engineered Mixed-Use Metal Buildings in Tooele, Utah
Sunward Steel Buildings, Inc., was proud to manufacture and supply this trio of pre-engineered metal buildings in Tooele, Utah, in 2008.
Erected by CTI Construction, a highly respected, performance-based design-build and construction firm based in Ogden, Utah, the (3) buildings offer unparalleled strength and durability, standing strong when faced with harsh climate conditions, heavy usage and similar construction hazards. Established in 1994, CTI Construction regularly collaborates with Sunward Steel to erect buildings and help customers across Utah comply with the building code requirements in place in their respective areas. Well-equipped and well-suited for a number of different applications, the buildings serve administrative, storage and other use.
Affordable, low maintenance and easy to erect, pre-engineered steel buildings undergo many different uses. Many customers purchase them for municipal, manufacturing, construction, industrial, storage, commercial or similar applications. Sunward Steel ships its prefabricated steel buildings kits to all 50 states and Canada and can help customers in all of these areas find reliable, trustworthy contractors like CTI Construction that can help them raise their buildings on time and on budget.
Located in western Utah, the city of Tooele is part of Tooele County. It sits just outside Grantsville and about 30 miles west of Salt Lake City.
Considering purchasing a prefabricated steel building for administrative, storage or other use in Utah or another part of the United States? Click here for a price quote.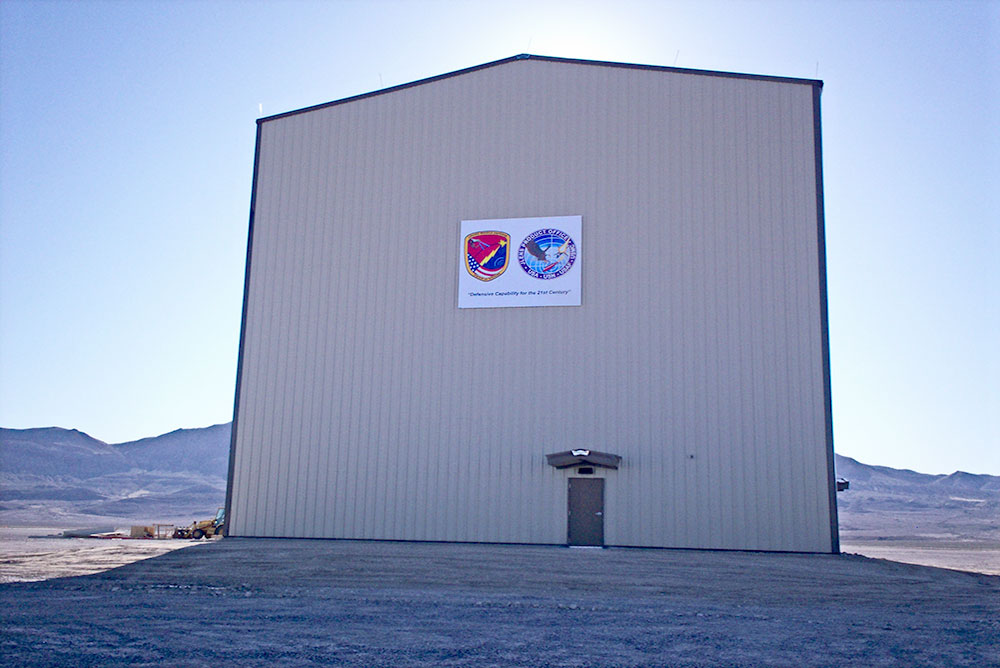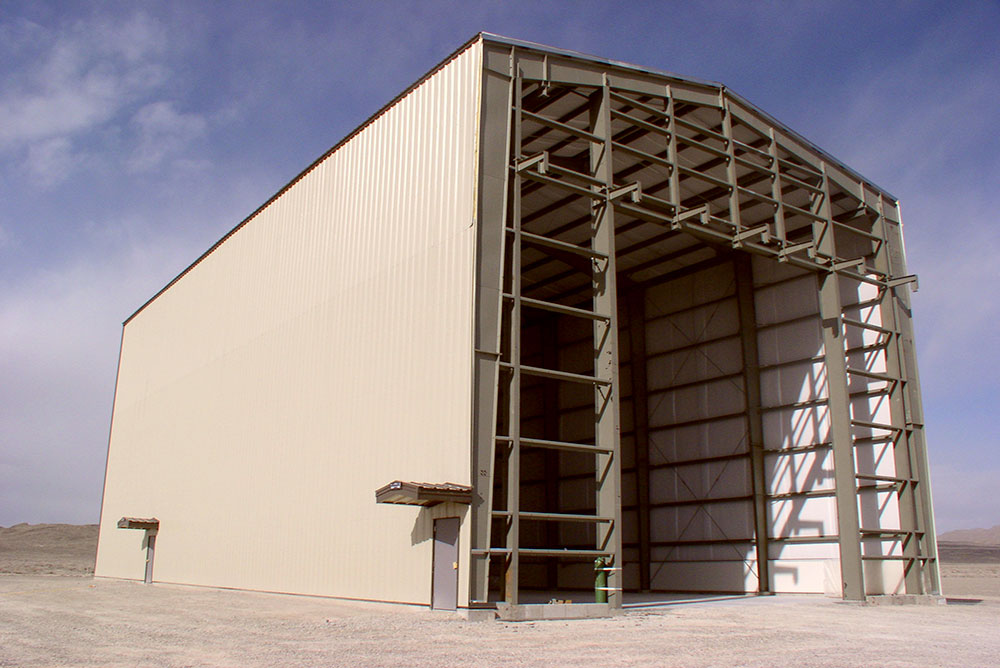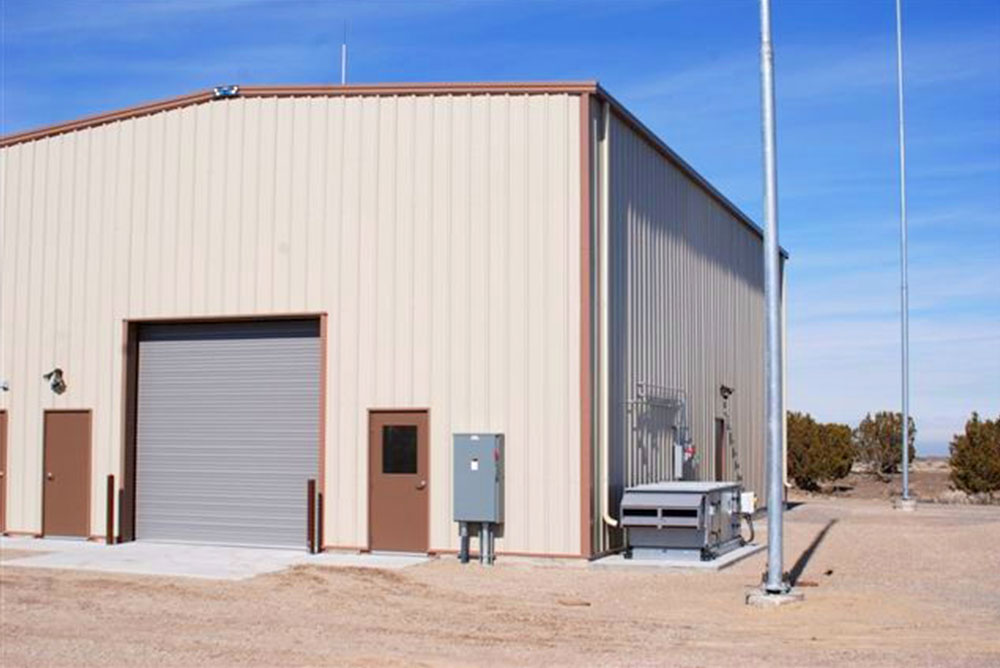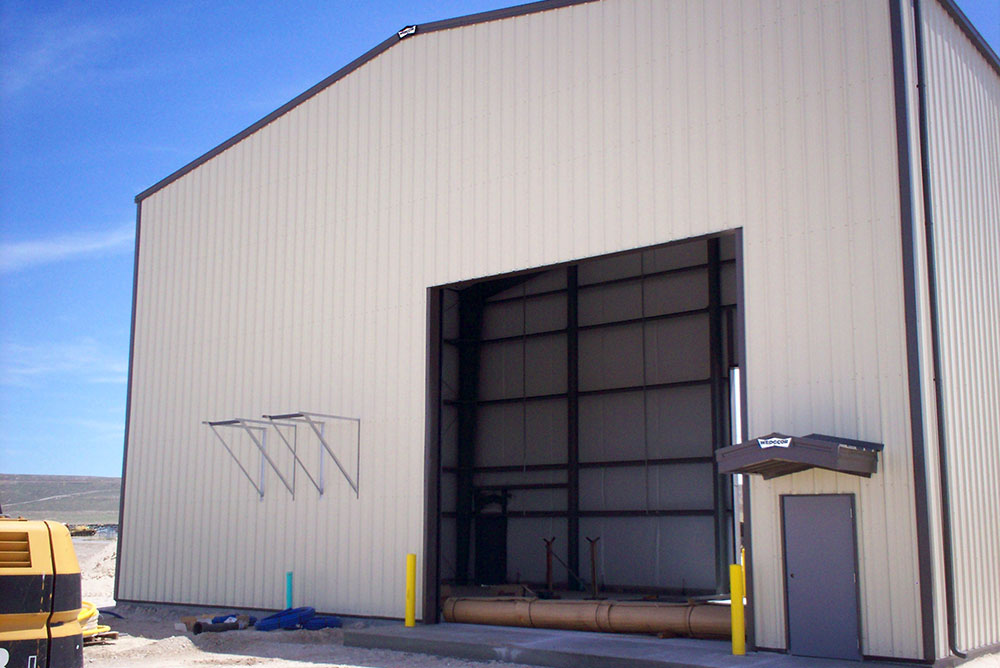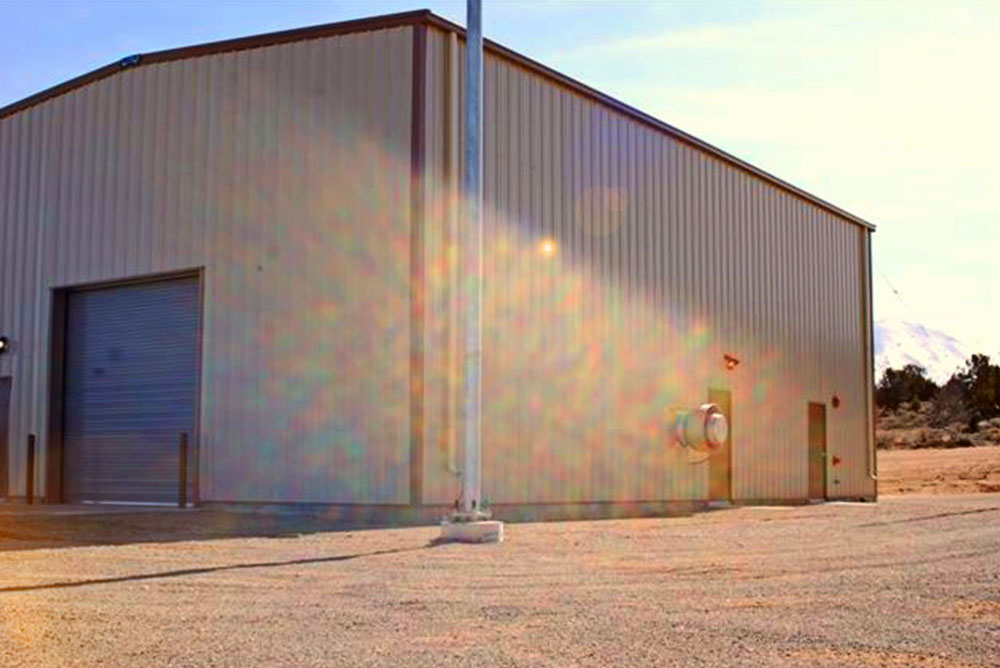 Building Specifications
All (3) prefabricated metal buildings differ in size. The first building, Building A, is 60'x130'x20' once erect, while the second, Building B, is 60'x40'x32'. The third and final steel building, Building C, is 57'x112'x49', and they all feature high overhead clearance, enhancing versatility.
Altogether, the (3) steel buildings span 18,622 square feet of space. Building C is a high-bay metal building that features a bridge crane and hangar doors, and the other buildings offer office, storage and other space. All (3) metal buildings also feature several customizations that make them particularly well-suited for life in Utah while keeping them compliant with applicable building code requirements. One such customization is a 90-mph wind speed rating, while a 30-psf snow load is another.
Featured Sunward Steel Warehouse and Storage Buildings