Steel Garage Building in Clinton, Minnesota
Sunward Steel Buildings, Inc., was the supplier of this prefabricated metal building in Clinton, Minnesota, in February of 2020. 
Now functioning as a garage, the building creates a safe, covered space for the property owner to store vehicles, lawncare equipment or oversize toys, keeping them out of the Minnesota elements and protected against damage. It has an attractive, traditional barn-style exterior appearance, and Sunward Steel is also supplying materials to cover an existing stick home on the property so that both buildings have a uniform look and feel.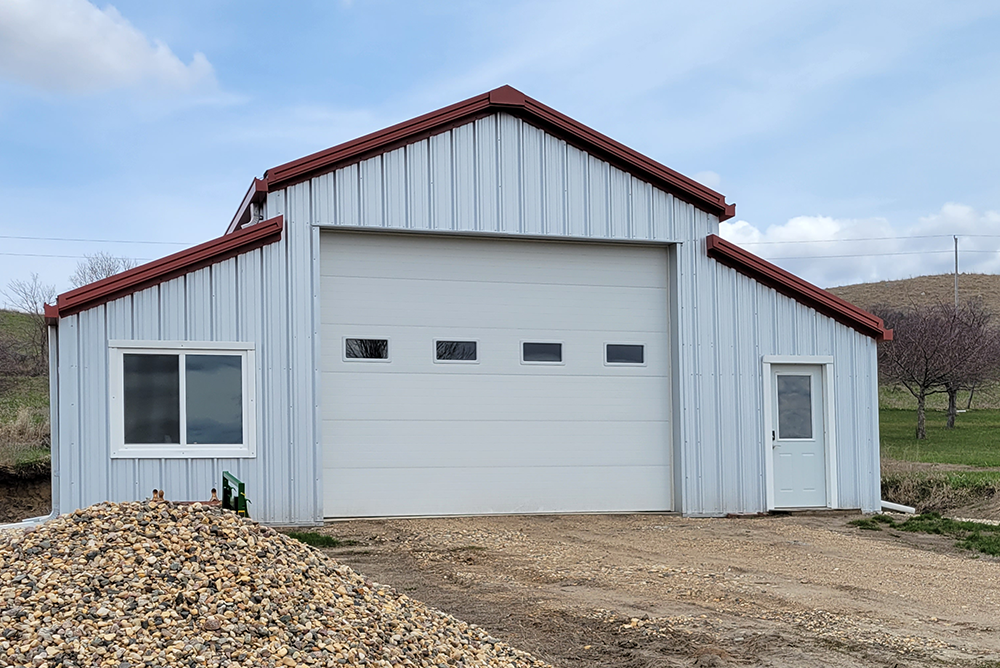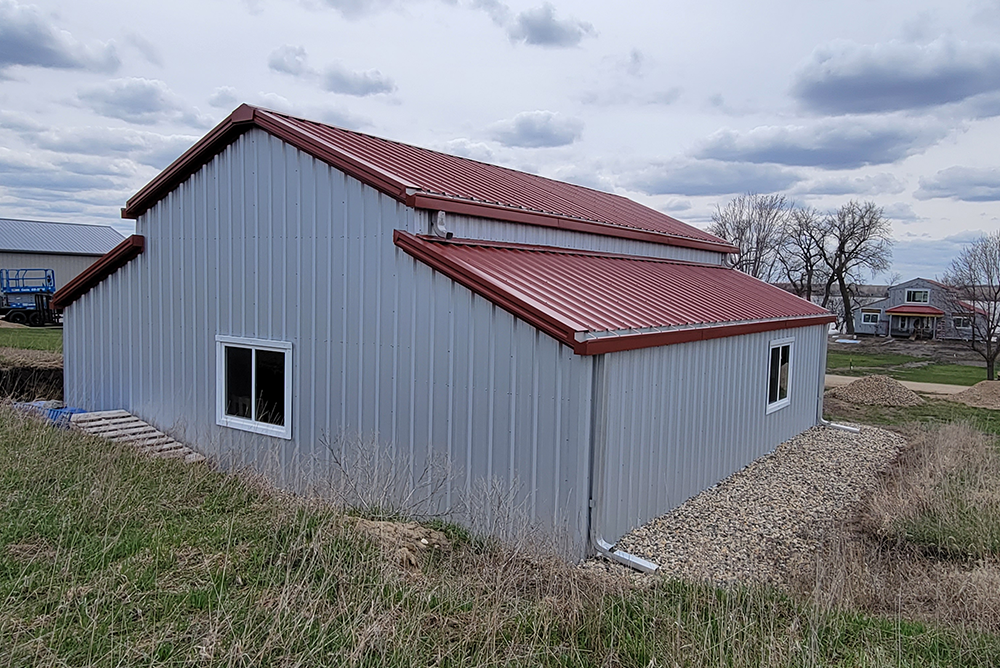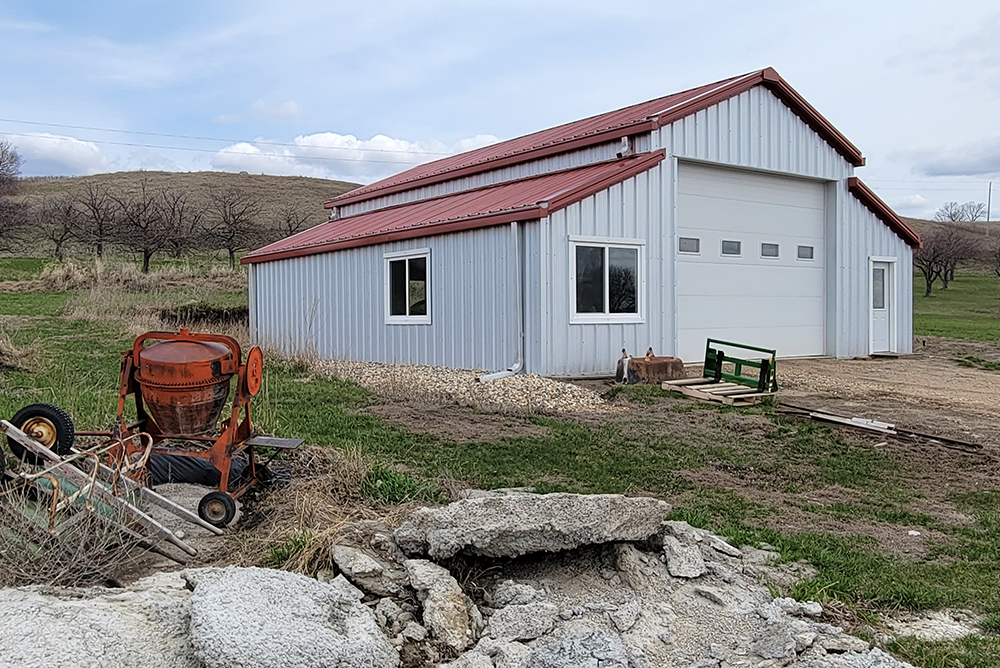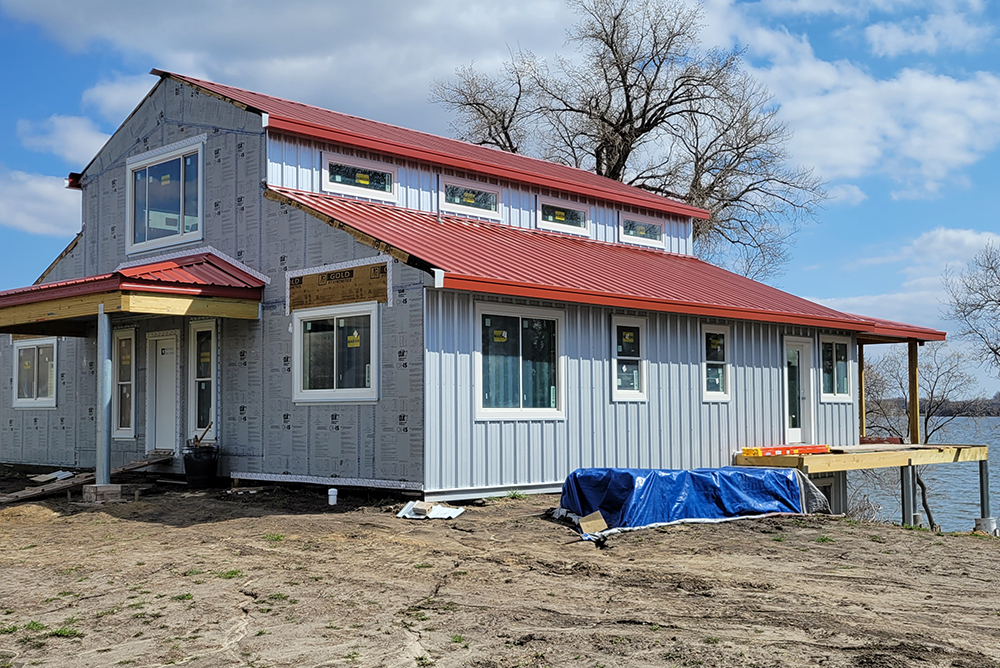 Building Specifications
The pre-engineered metal garage features top-quality steel construction and stands 20'x40'x14' in size, featuring an open, clear-span design that maximizes space for vehicles and high ceilings that easily accommodate them. Tan in color with a Rustic Red roof and White trim, the steel garage has a gable roof with a 5:12 pitch offering protection from above. 
Found throughout the metal garage building are (5) framed door and window openings, among them (1) 3'4"x7'2" walk door opening, (1) 16'x12' overhead door opening and (3) 5'x4' window openings. The prefabricated garage also has gutters and downspouts along its roof, which helps prevent condensation from forming and jeopardizing the structural integrity of the building. 
Climate-Related Customizations 
The metal garage also features several customizations that enhance durability with respect to the climate characteristics of the Clinton area and meet all building and engineering codes governing construction at the building site. These include a 20-psf roof snow load and a 115-mph wind speed rating.
Easy to customize in terms of size, ceiling height, aesthetics, insulation, and more, pre-engineered steel buildings are a popular, economical, and low-maintenance alternative to wood construction. They're also easy to configure based on the required building and engineering codes in each geographic area. 
Located in west-central Minnesota, the city of Clinton is part of Big Stone County. The community sits about a 190-mile drive from Minneapolis and about a 157-mile drive from Watertown, Minnesota.
Featured Sunward Steel Garage & Shop Buildings