Steel Citrus Farm Building in Fillmore, California
Sunward Steel Buildings, Inc., was proud to manufacture and supply this prefabricated steel farm building on behalf of a customer in Fillmore, California, in late 2018.
Currently, the building is in use as a barn on the grounds of Bartels Ranch, which grows and cultivates oranges, peaches and other California citrus fruits. The women-owned ranch and agricultural property has been a part of the local landscape since 1938, and in the years since, it has cemented itself a trusted purveyor of premium-quality fruits, and its various citrus crops are still growing strong to this day.
Storage Solutions for Animals, Feed, Farm Equipment & More 
Available in a wide range of sizes and with near-endless customizations, pre-engineered metal farm and agricultural buildings are ideal for storing horses, cattle, feed, hay, tack, farm machinery, landscaping supplies and so much more, protecting these and other assets from extreme temperatures and the elements. Almost always cheaper to raise and maintain than traditional wooden alternatives, metal farm, agricultural and dairy buildings are growing in popularity among small, private farmers and ranchers and large-scale agricultural operations alike.
A small, Southern California city, Fillmore is a part of Ventura County, in the Santa Clara River Valley. The community sits roughly 60 miles from Los Angeles and about 25 miles west of Santa Clarita.
Considering purchasing a pre-engineered metal building for farm, agricultural, dairy or other use in California or another part of the United States? Explore your options for pre-engineered metal buildings in California or click here for a price quote.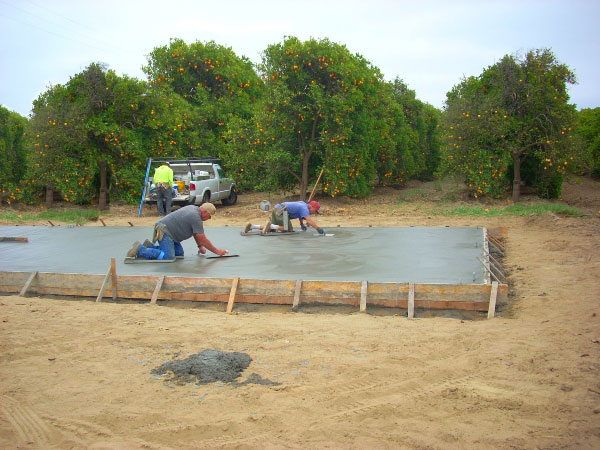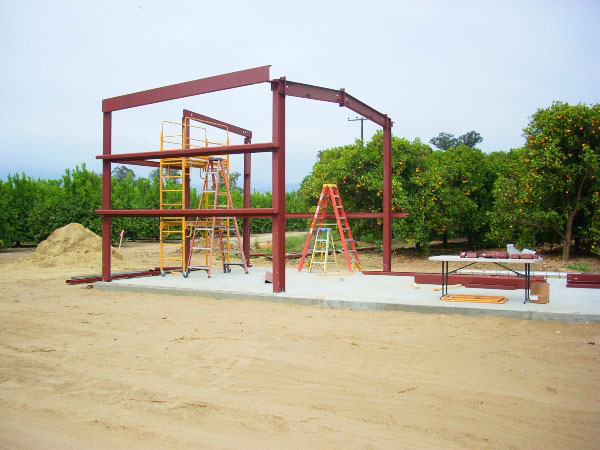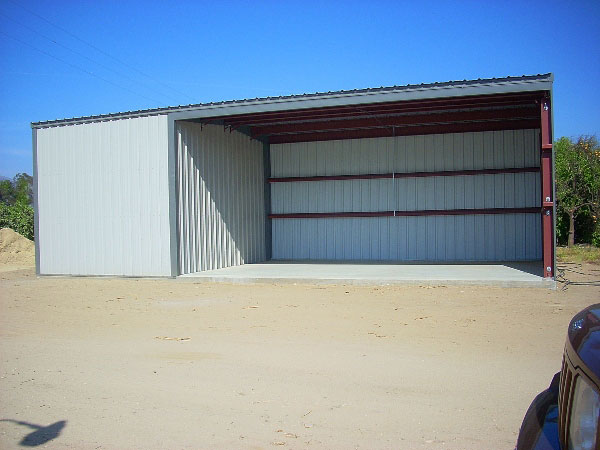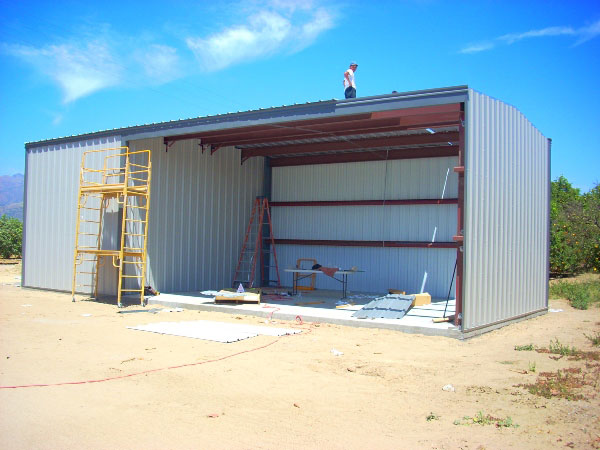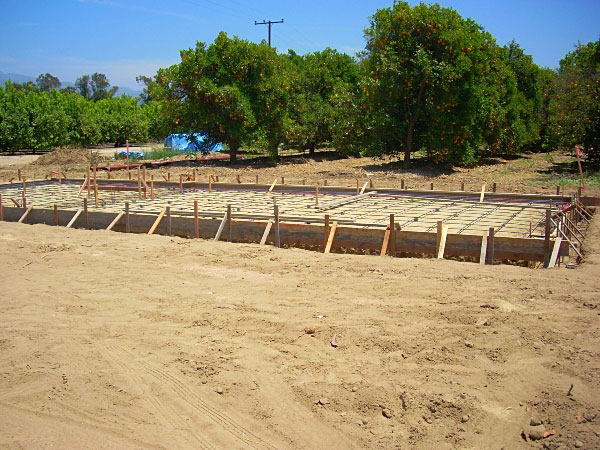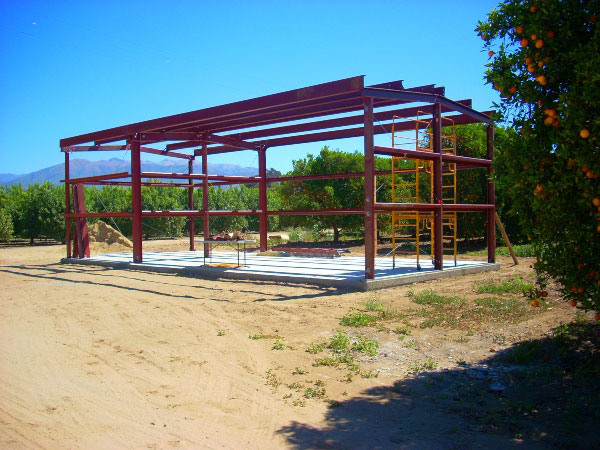 Building Specifications
Rugged, easy to erect and equally easy to maintain, this pre-engineered metal barn is an important part of the infrastructure at Bartels Ranch, giving the property owner a covered, secure space to store machinery and other equipment used in citrus growing and cultivation. Equal parts attractive and functional, the building boasts premium-quality steel construction, and once erect, it stands 25'x45'x14' in size.
The steel barn features a striking, Ash Grey-colored exterior, while a rugged, corrosion-resistant Galvalume roof with complementing Charcoal-colored trim and a 1:12 roof pitch sits overhead, protecting the interior from the elements. The barn boasts a wide clear span, which maximizes usable square footage by eliminating interior columns or supports, and it also features a partition wall at 15'.
Key steel barn customizations include (1) 3070 framed opening enclosing (1) 3070 commercial walk door system, and the building also boasts a 110-mph wind speed rating; an inclusion made with regard for local building codes and climate characteristics. Versatile, sustainable and easy to adapt or expand, should the property owner desire more space down the line, steel farm buildings like this one offer affordable construction solutions for farmers, ranchers and others with agricultural interests.
Featured Sunward Steel Farm Storage Buildings