Steel Pavilion for Home Development in Colorado Springs, Colorado
Sunward Steel Buildings, Inc., is proud to have manufactured a pre-engineered steel pavilion in Colorado Springs, CO for Oakwood Homes, a Berkshire Hathaway company, committed to the development of new communities across Colorado and Utah.
Affordable Steel Building Kits Shipped Globally
Affordable, low maintenance, and easy to erect, pre-engineered steel buildings undergo many different uses. Many customers purchase them for municipal, manufacturing, residential, industrial, commercial, or similar applications across the country. Sunward Steel ships its prefabricated steel buildings kits to all 50 states, Canada, overseas; Germany, Japan & throughout the Caribbean just to name a few. Our pre-manufactured buildings arrive with every steel piece labeled and every blueprint outlined to ensure a simple and easy erection for construction regardless of your global location.
Established in 1991, Oakwood Homes has newly joined Sunward Steel as their residential developments are expanding across Colorado & Utah. Oakwood Homes specifically choose a Sunward product due to our multifunctional blueprints that serve the home builder, as steel homes, barndominiums and in this case a pavilion that met a host of personal preferences.
Questions? Call us. 866.535.8632.
At Sunward Steel, there's no project or building measured in attainability by proportional size or architectural complexity, we are leading supplier of the most diverse steel buildings in market. With 40+ years in the industry we have established a remarkable property portfolio & proudly hold proprietary titles & awards within the steel manufacturing market.
If you are working with an updated & impacted 2020-2021 building budget, give us a call & we will work with you to get you a building. We manufacture every building in-house and we will supply you with a building you can afford, call us, let's talk numbers, and let's get you a building!  We have specially priced buildings and brand new heavily discounted buildings that are amazing deals. We would love to discuss your project; you can call us directly at 303.464.9137 or you can click here to contact us for a free quote.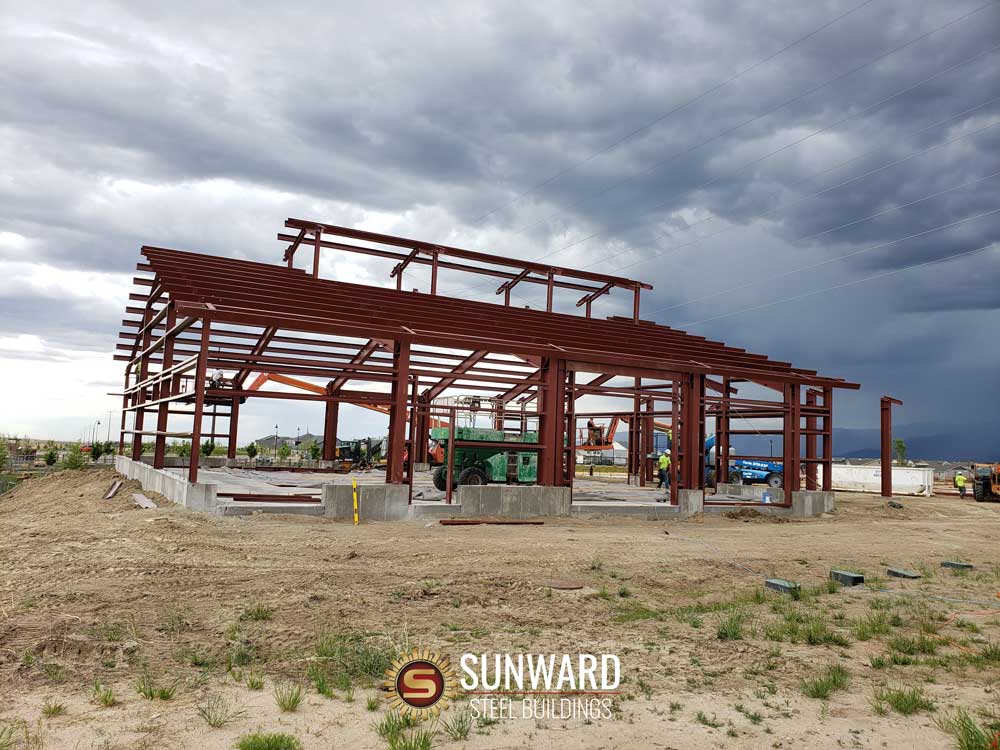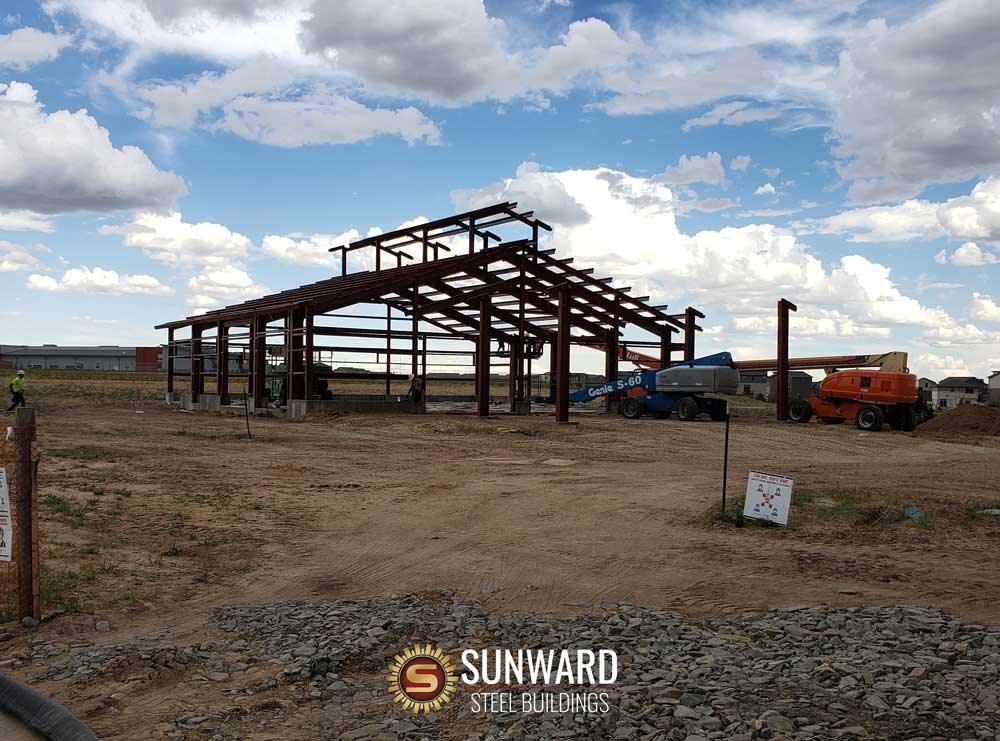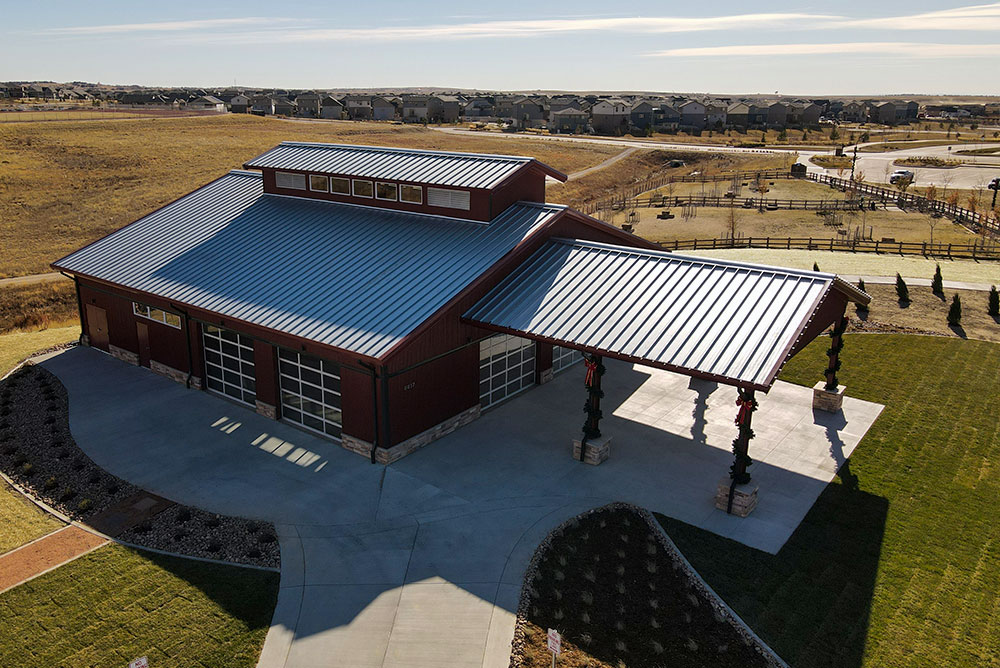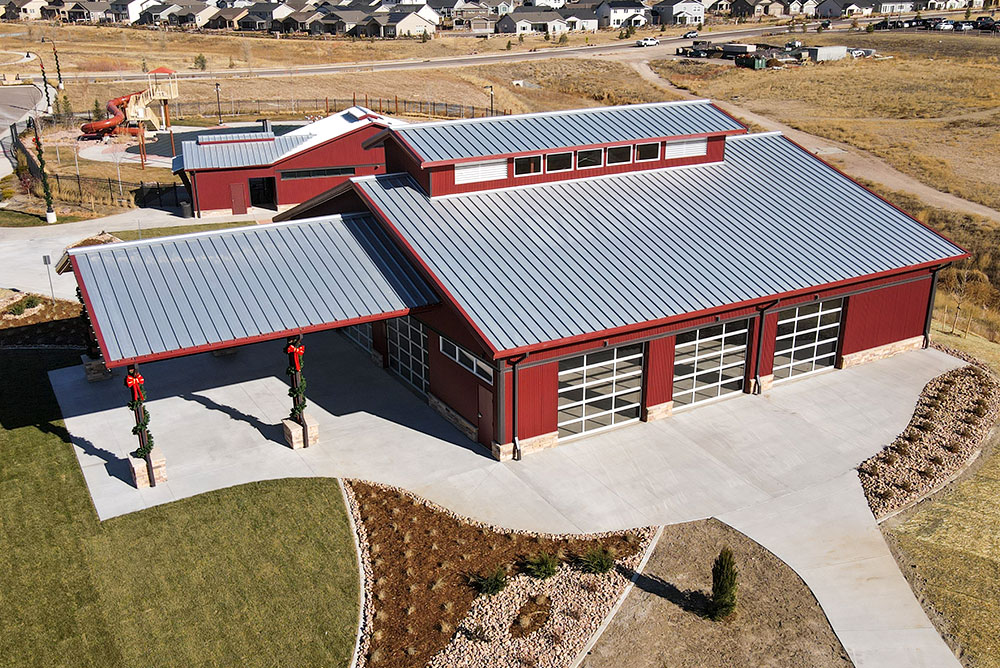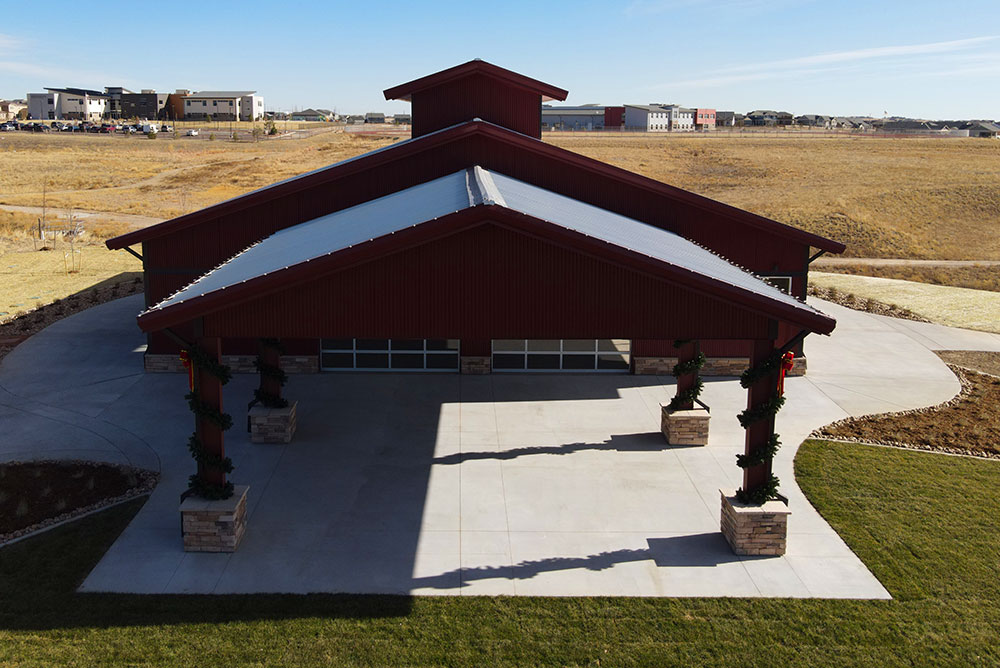 Building Specifications
This steel building is comprised of (3) steel structures, thoughtfully designed to flow as one functional structure as follows:
Varying in terms of size: structure I- 64' -5" W x 66'-11"L x 14'-0"H, structure II- 34'-0" x 34'-3"L x 14'-8" H, structure III- 13'-0" x 46'-6" L x 5'-9" H monitor, all serving with a 4:12 roof pitch. The pavilion also features several customizations that ensured for a well-suited for life in Colorado while guaranteeing city compliance with applicable building code requirements. One such customization is a 130-mph wind speed rating, while the roof system was designed to hold a 30psf snow load.
Other specific components that accompany the building include, (2) 3070 & (1) 6070 commercial walk doors, (2) 12'W x 10'H & (5) 14'W x 10'H overhead doors. Windows: (5) 12'W x 2'H, (4) 7.5'W x 2.5'H & (10) 4.25'W x 2.5', all with full trim.
Featured Sunward Steel Commercial Buildings