Prefab Steel Home Kit in Crestone, Colorado
Sunward Steel Buildings, Inc., fabricated and supplied this prefab steel home kit in Colorado, in the city of Creston, July of 2019.
Designed for and delivered to a 20-year Sunward Steel employee, the building now functions as a steel residence and serves as a prime example of the power and beauty of modern steel construction. Boasting a contemporary-industrial look and feel and numerous upgrades and customizations throughout, the steel residence has large windows that let natural sunlight inside while offering stunning views of the surrounding Colorado landscape.
Customizable, Low-Maintenance Metal Homes 
Steel residences continue to grow in popularity, and particularly as lumber prices make buying a new home out of reach for many prospective buyers.  Also growing in popularity are "barndominiums," which are metal buildings that combine residential space with another type of work, storage or shop space.
Located in south-central Colorado, the town of Crestone is part of Saguache County. Home to just a few hundred residents, the small mountain community sits about 37 miles north of Alamosa. The owner of the home offers it for rental through Airbnb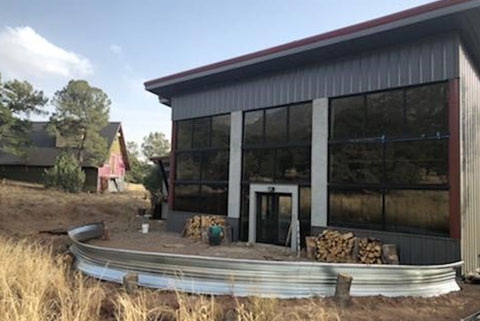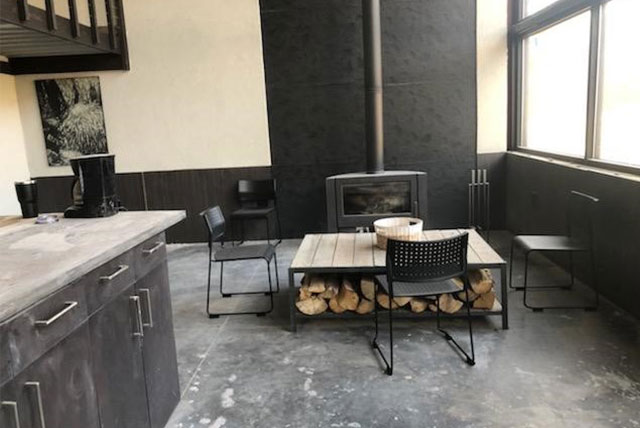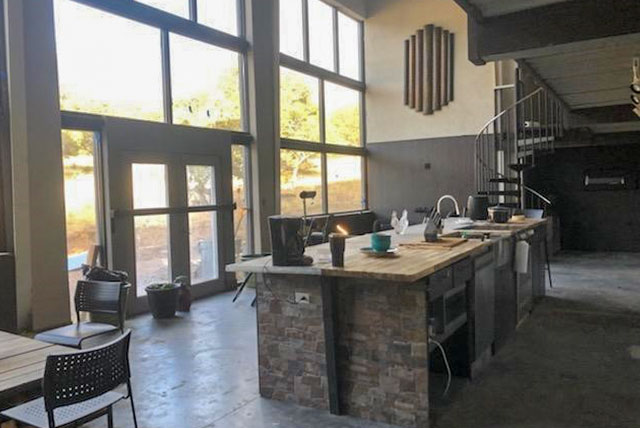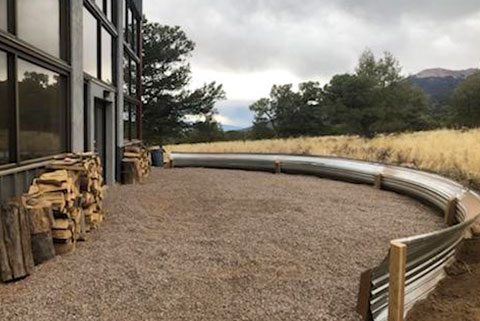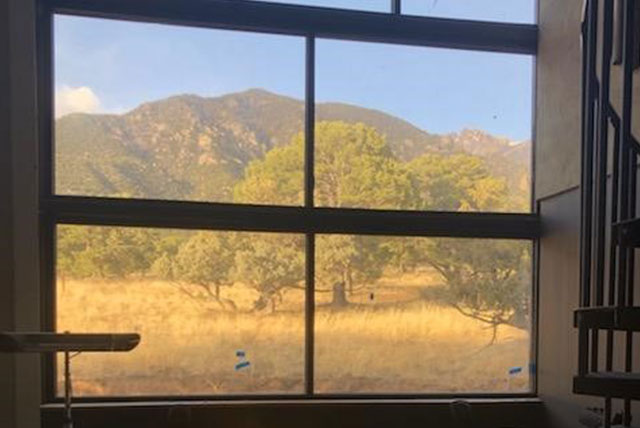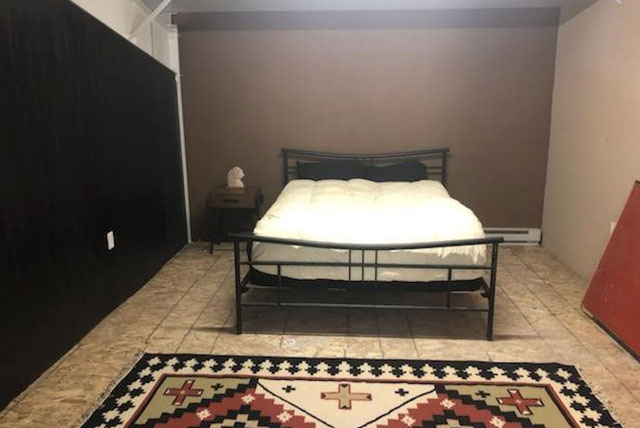 Building Specifications
Engineered with the climate characteristics of the Crestone area in mind, the steel residence is comprised of (2) separate buildings merged together. The main residential structure is 40'x40'x13.33'/20', while the second, smaller structure, which serves as a separate entryway, is 20'x10'x17.67'/21'. There is also a second-story mezzanine inside that is reachable via a spiral staircase and creates additional usable living space for the homeowner.
Overhead, single-slope roofs with 2:12 pitches provide reliable protection from the elements, and there are also (8) framed door and window openings distributed throughout the metal home. Included are (2) 6'4"x7'2" framed openings for walk doors and (4) large 6'x3' windows.
Crestone sometimes sees heavy seasonal snowfall, and this metal home has a 35-psf roof snow load, enhancing overall building durability while maintaining compliance with local building codes. A 115-mph wind speed rating is another customization made in adherence to local code requirements.
Featured Sunward Steel Home Buildings