Steel Workshop Building in Bloomington, Indiana
Sunward Steel Buildings, Inc., was pleased to fabricate and supply this pre-engineered steel building on behalf of a client in Bloomington, Indiana, in late March of 2003.
In the time since, it has served as a limestone workshop and warehouse for the Independent Limestone Company, a fully operational limestone quarry that manufactures and markets limestone for use in construction and other applications. A trusted industry resource for more than 90 years, Independent Limestone sits centrally within Hoosierland's limestone belt. The company has supplied limestone for a number of historic buildings and projects throughout the region and nation over the years, including contributing supplies used in the renovation effort of The Pentagon following the terrorist attacks that took place on Sept. 11, 2001.
Economical, Long-Lasting Industrial Buildings
 A popular construction choice among buyers with industrial and manufacturing interests, prefabricated steel buildings are easily configurable to accommodate virtually any type of manufacturing or storage environment. In addition to offering ample protection for business inventory, steel buildings are inherently easy to maintain, and while they are typically faster and easier to raise than wooden buildings, they also tend to require much less in terms of life-long upkeep.
This particular steel workshop and warehouse has served as Independent Limestone's home base for more than 15 years, offering a safe, reliable environment for company employees to produce and house inventory. Home to Indiana University Bloomington, the city of Bloomington falls within the borders of Monroe County. The community sits roughly 50 miles south of Indianapolis and about 60 miles outside Terre Haute.
Considering purchasing a pre-engineered metal building for industrial, manufacturing, warehouse, storage, or other use in Indiana or another part of the United States? Click here for a price quote.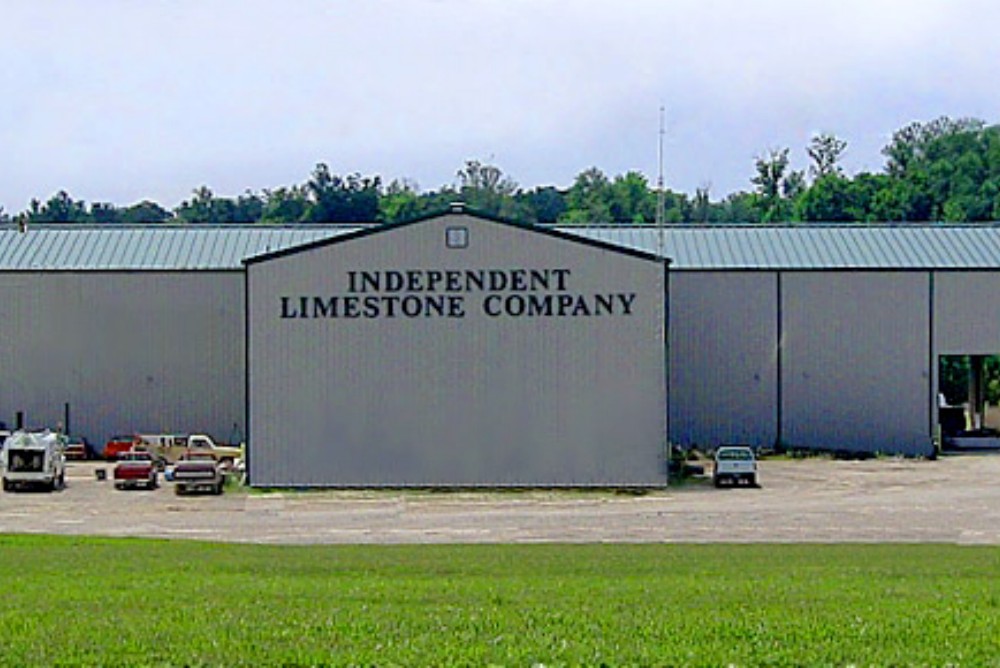 Building Specifications
Offering unrivaled structural integrity, the steel workshop and warehouse is comprised of premium-grade steel components, and once erect, it stands 70'x300'x34' in size. The high ceilings make the manufacturing facility especially ideal for industrial use, while its rugged, durable construction makes it well-equipped for life in the Midwest.
The exterior of the business is an attractive, Misty Grey color, while a corrosion-resistant Dark Green metal roof with a 3:12 pitch provides protection from overhead. Additional metal workshop and warehouse features include (6) 3070 commercial walk door openings enclosing (6) 3070 walk doors and several characteristics added in compliance with local building codes, among them a 100-mph wind speed rating and a 30-pound snow load.
Featured Sunward Steel Distribution Warehouse Buildings
See Some of Our Latest Projects