Steel Shop & Garage Building in Rock Hill, South Carolina
Sunward Steel Buildings, Inc., manufactured and delivered this pre-engineered steel shop and garage building to a customer in Rock Hill, South Carolina, in August of 2020.
Spacious, insulated, and highly customized in line with the buyer's needs, the metal building boasts high-quality steel construction and serves double-duty as a shop and garage on a residential property. Sustainable and climate-controlled, the building has an attractive, Polar White exterior with complementing Burnished Slate trim and wainscoting and creates a safe, secure place for the owner to store or service vehicles or otherwise use as he sees fit.
Reliable, Affordable Construction Solutions
Often chosen by home and business owners seeking secure, affordable places to store their vehicles, boats, RVs, airplanes, and toys, pre-engineered steel buildings are available with wide clear spans that can easily accommodate large vehicles or aircraft. Highly customizable in terms of size, insulation, color, and functionality, among other areas, these buildings arrive at a job site partially assembled, making construction faster, easier, and more economical.
This particular steel building combines curb appeal with functionality, blending well with the surrounding buildings on the property while helping the owner protect his vehicles and other assets while preserving their resale value.
Located in north-central South Carolina, the city of Rock Hill is part of York County and the Charlotte, North Carolina metro area. It sits along the Catawba River, about 25 miles south of Charlotte, North Carolina, and about 70 miles north of Columbia, South Carolina.
Considering purchasing a pre-engineered metal building kit for use in South Carolina or another part of the country? Explore your options for steel buildings in South Carolina or click here for a price quote.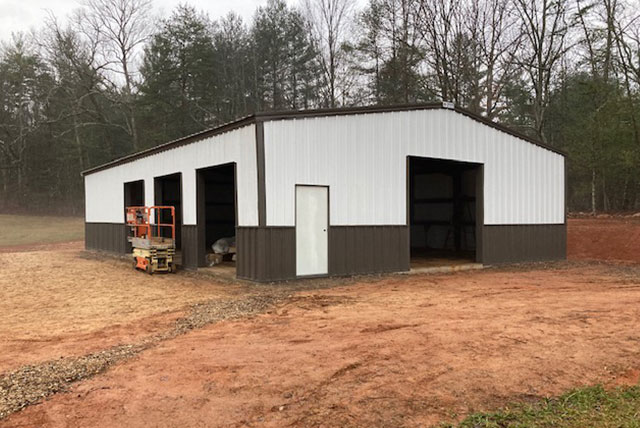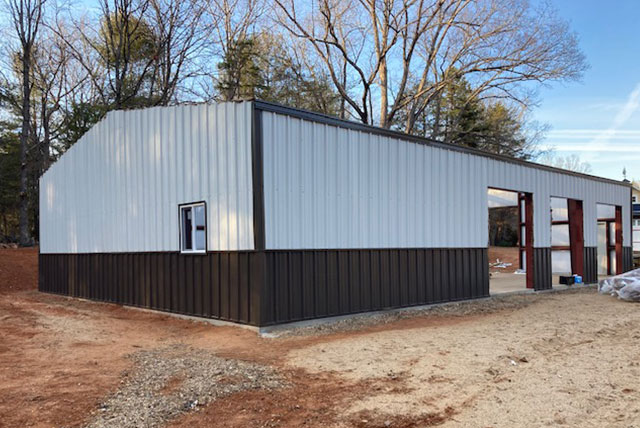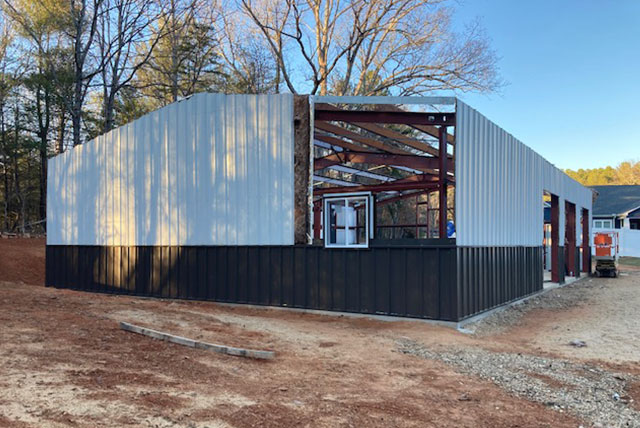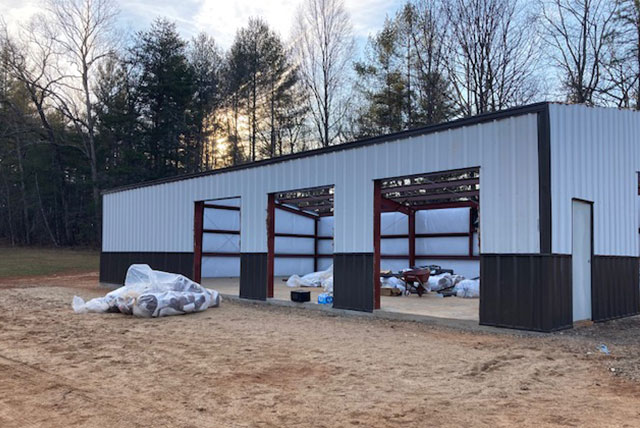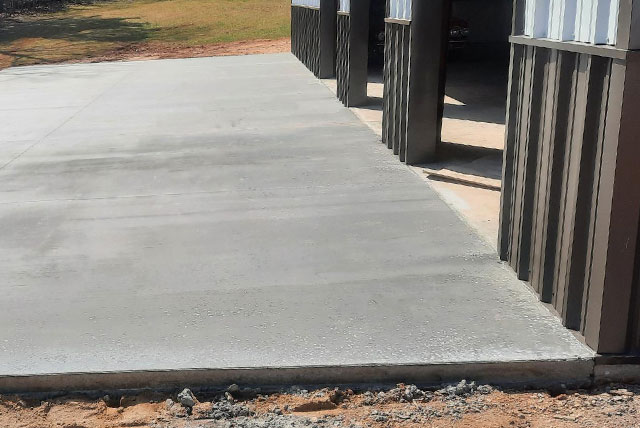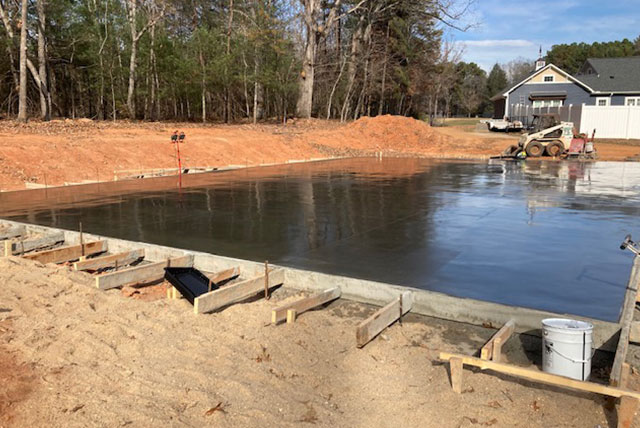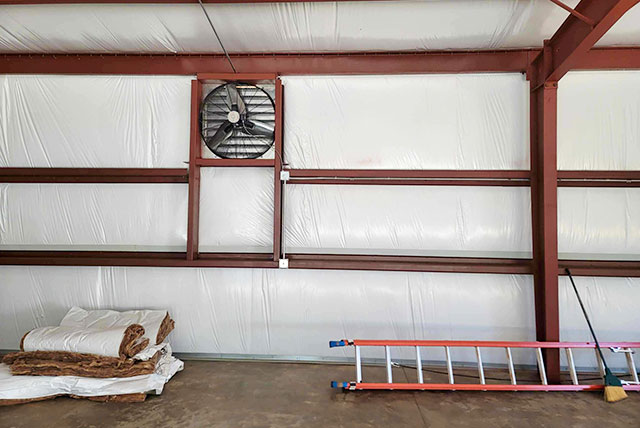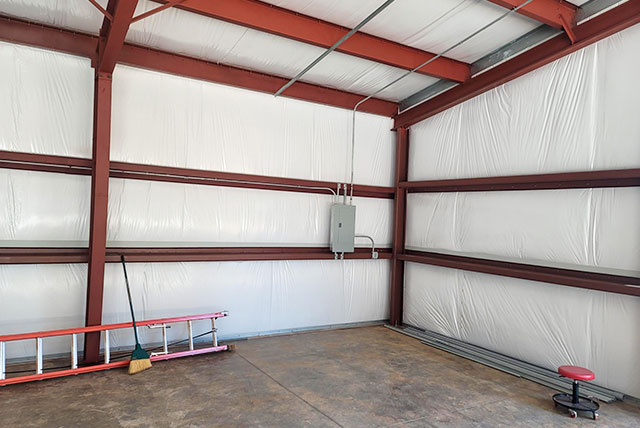 Building Specifications
Featuring a broad clear span that creates an open, column-free interior, the metal shop and garage building is 40'x60'x12' and has high ceilings that can easily accommodate cars and trucks. Comprised of heavy-duty, 26-gauge steel components, the building has a hardwearing Burnished Slate-colored Galvalume roof with a 2:12 pitch and stands strong in the face of extreme weather and temperatures, pests, and other common construction hazards.
The steel shop and garage has (8) framed door and window openings in a variety of sizes distributed throughout. Included are (1) 3070 opening holding (1) 3070 walk door, (3) 8'x9' overhead door openings, and (1) 10'x10' overhead door opening. Also included are (2) 3'x4' window openings and (1) 3.083'x3.083' window openings that allow plenty of natural sunlight inside.
An insulation package keeps the interior temperatures of the shop and garage comfortable and consistent while keeping energy expenses associated with the property low. The roof and walls of the metal building contain 4" layers of WMP-VR-backed insulation, with the insulation facing helping protect the insulation blankets against moisture and damage.
Engineered to meet all building and engineering codes governing construction in Rock Hill, the metal garage and shop also boasts a 130-mph wind speed rating and a 30-psf snow load.
Featured Sunward Steel Garage & Shop Buildings