Mini Storage Building in Palmyra, Missouri
Sunward Steel Buildings, Inc., was the proud provider of this pre-engineered metal building in Palmyra, Missouri, in late April of 2020.
Now functioning as a self-storage facility, the metal mini-storage building offers unparalleled strength and durability and helps protect items stored inside from extreme temperatures, rain and snow, pests, fire, and other construction hazards. Containing (28) storage units the property owner rents out in exchange for a fee, the building maintains high occupancy rates and produces a regular revenue stream for its owner.
Stead, Reliable Income Streams
A solid investment for entrepreneurs looking to create regular sources of income, metal mini-storage buildings can accommodate anything from traditional storage needs to boats, RVs, and other oversize vehicles or toys. Easy to customize based on the needs of a particular demographic or region, metal mini-storage buildings are also easy to maintain over time, leading to low costs of ownership.
This particular steel building serves residents from in and around Palmyra and from across the Hannibal micropolitan area. Part of northeastern Missouri's Marion County, Palmyra lies about 126 miles outside St. Louis and about 96 miles outside Columbia, Missouri.
Considering purchasing a pre-engineered metal building kit for use in Missouri or another part of the country? Explore your options for steel buildings in Missouri or click here for a price quote.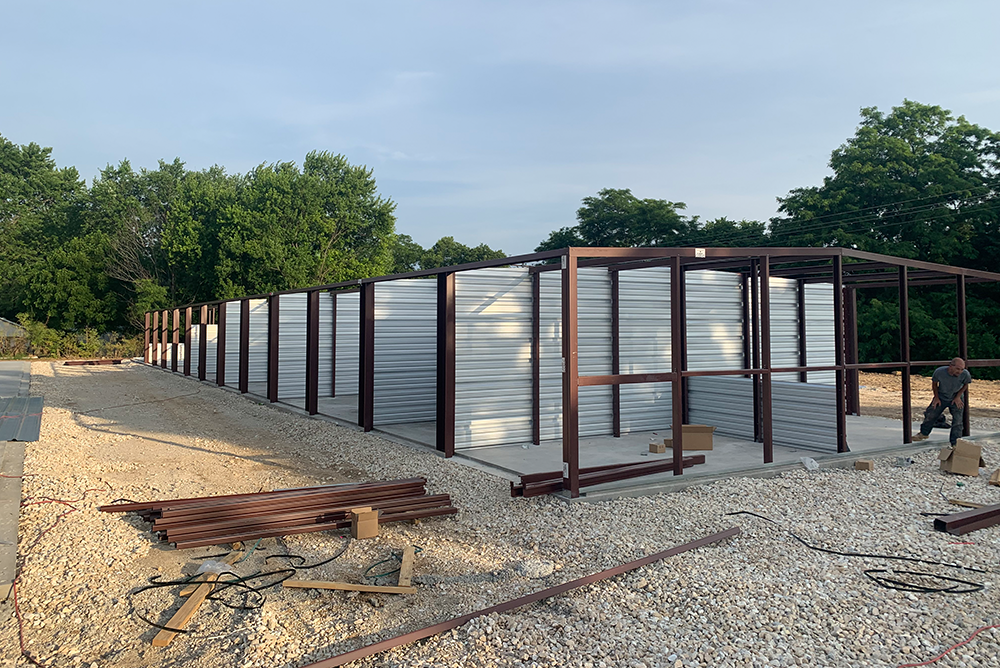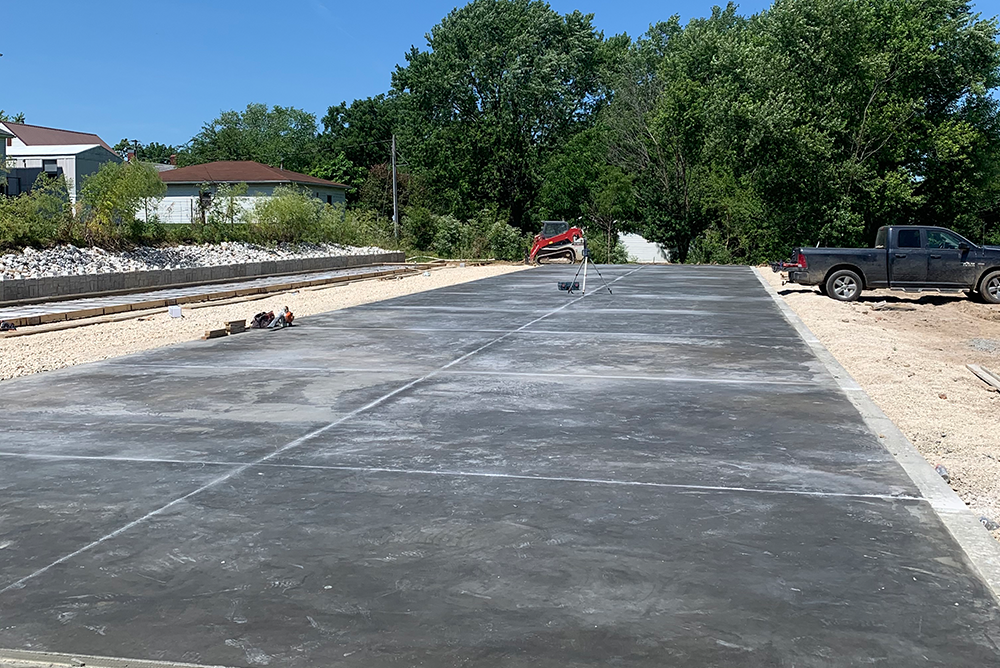 Building Specifications
Comprised of heavy-duty, high-end steel parts, the steel mini storage building stands 30'x40'x8.5' once erect. The mini storage building's painted steel roof has a 0.5:12 pitch and resists corrosion, preventing premature damage while protecting goods and assets housed inside. The roof also has DripX condensation control pre-applied to it and gutters and downspouts that divert water away from the building.
Inside, the self-storage building contains (28) storage units available for rent, and each has its own point of access. In total, the mini storage complex contains (28) 9'x7' framed door openings, and each door opening encloses one of (28) 9'x7' mini storage doors.
Engineered to maximize durability and adhere to all building and engineering codes currently in place in the Palmyra area, the steel mini storage building also has a wind speed rating of 115 mph and a roof snow load of 14 psf.
Featured Sunward Steel Self Storage Buildings