Commercial Steel Building in Fargo, North Dakota
Commercial Steel Building for Company Headquarters in Fargo, North Dakota
Sunward Steel Buildings was the proud supplier of this pre-engineered steel commercial building in West Fargo, North Dakota, in 2011.
Now the primary headquarters for Accelerated Green Works, a top-ranked landscaping, concrete installation and snow removal services provider, the commercial steel building offers a clear-span design and undeniable curb appeal, boasting a striking, Stone Beige exterior with wainscoting and a fully erect size of 66'x145'x16'. Offering ample space for workers to store gear and conduct business, the building features top-quality steel construction and the unmatched durability North Dakota's unpredictable climate often demands.
Project Specifics
A rugged Galvalume metal roof with a 2:12 pitch features a gable design and provides protection from above, helping guard against corrosion and the elements, and the agricultural and commercial building also features (31) framed openings ranging in terms of size and function. Included are (7) 3070 openings equipped with (7) 3070 walk doors, (1) 3'4"x7'2" framed opening with J-trim, (2) 22'x14' overhead framed openings with full trim, (2) 14'x14' overhead openings with full trim, (4) 6'x4' window-framed openings with full trim, (12) 6'x2' window-framed openings with full trim, and (3) 12'x10' overhead framed openings, also featuring full trim.
Designed to Accommodate Growth  
The leading landscaping and outdoor services provider caters to clients across North Dakota and Minnesota, and it moved operations to the metal facility in 2012, about six months after construction started. The open, secure space now enables the business to better accommodate its lengthening list of clients and projects spanning both states. Offering strength, security and safe storage capabilities, steel is often the building material of choice for business owners with commercial and agricultural needs. Steel buildings are also easily adaptable, should the company's owners want to increase their headquarters' size in the years to come.
Part of the Fargo-Moorhead ND-MN Metropolitan Statistical Area, the city of West Fargo sits within eastern North Dakota's Cass County. It lies just over six miles west of Fargo and about seven miles west of Moorhead, Minnesota.
Considering purchasing a commercial structure, an agricultural building or another type of metal building for use in North Dakota? Explore your options for prefab steel buildings in North Dakota or click here for a price quote.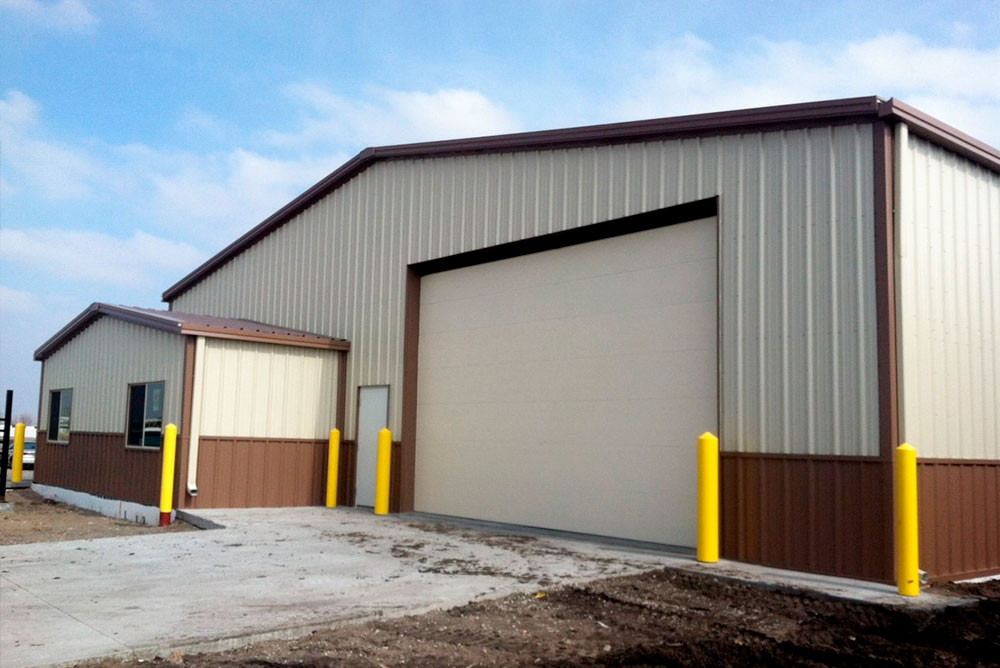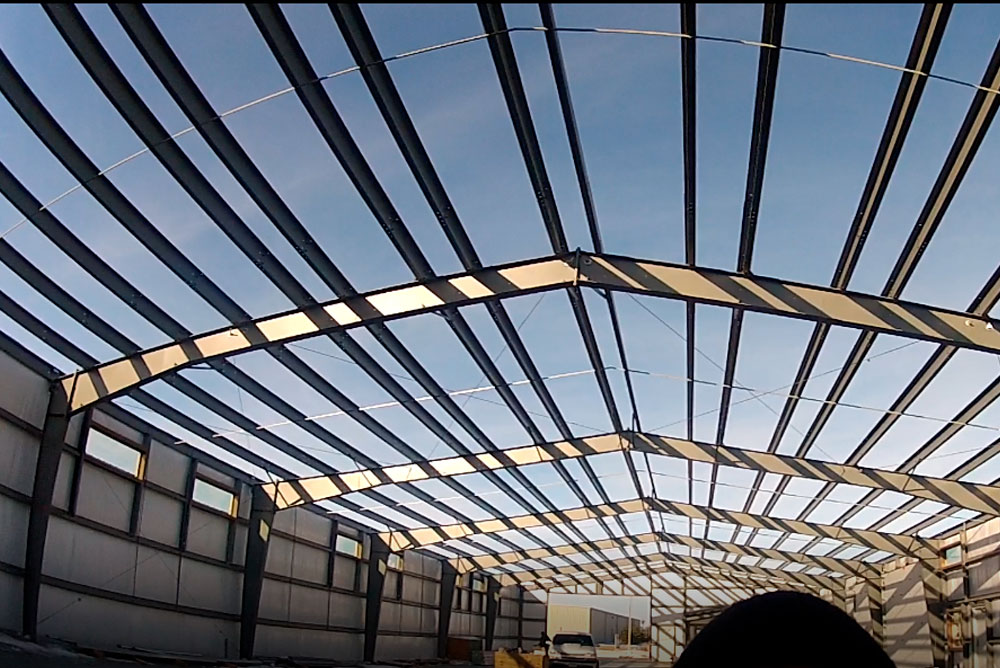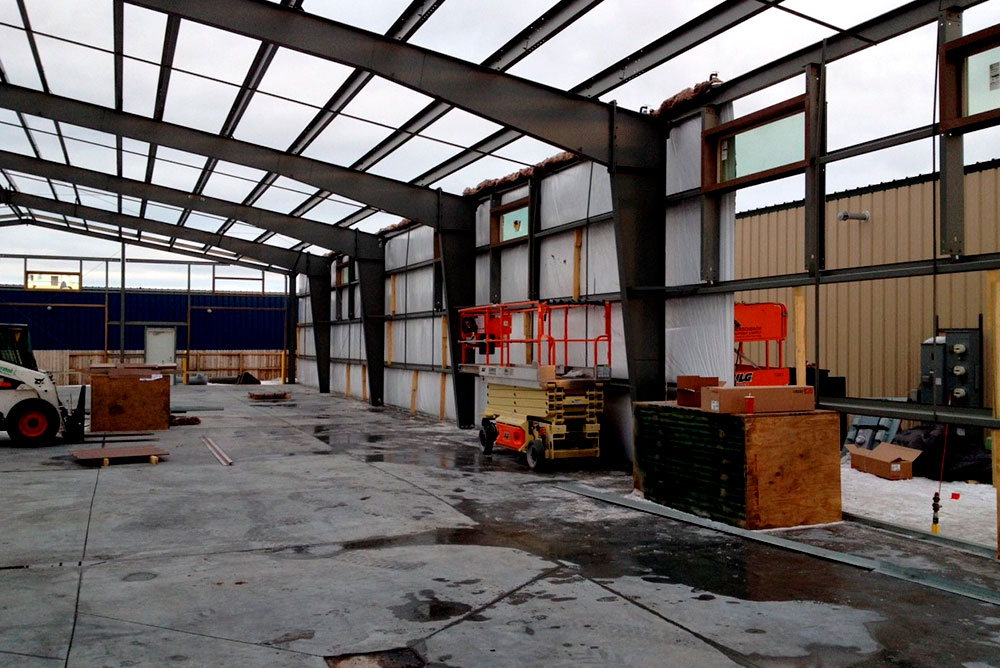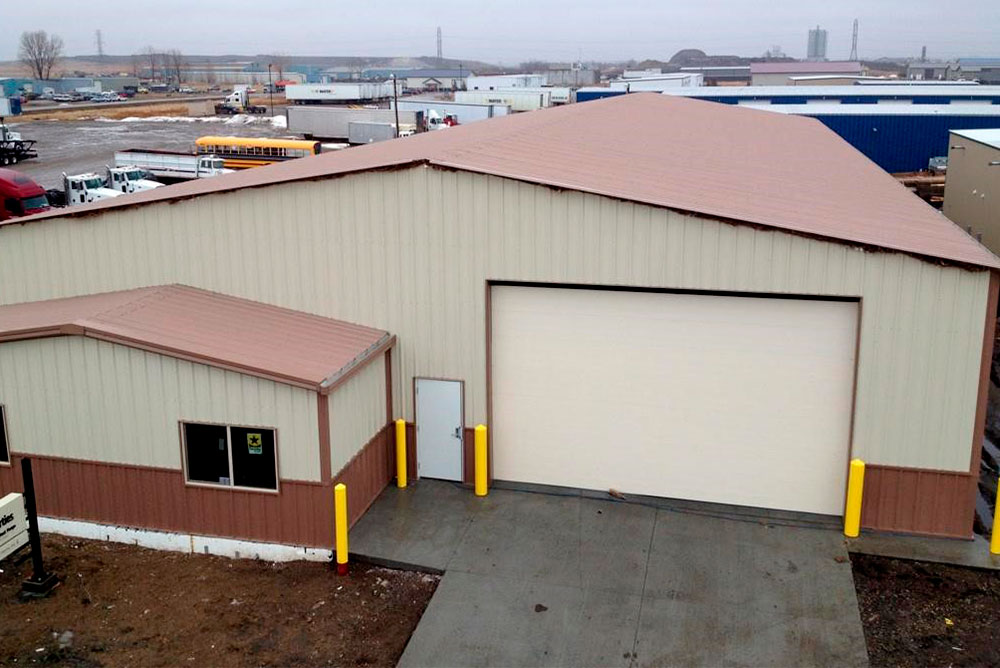 Building Specifications
Galvalume metal roof with a 2:12 pitch features a gable design and provides protection from above
(31) framed openings ranging in terms of size and function
(7) 3070 openings equipped with (7) 3070 walk doors, (1) 3'4"x7'2" framed opening with J-trim
(2) 22'x14' overhead framed openings with full trim
(2) 14'x14' overhead openings with full trim
(4) 6'x4' window-framed openings with full trim
(12) 6'x2' window-framed openings with full trim
(3) 12'x10' overhead framed openings, also featuring full trim
Featured Sunward Steel Commercial Buildings