Commercial Aircraft Hangar in Gilford, New Hampshire
Sunward Steel Buildings, Inc., fabricated and provided this pre-engineered steel building for a client in Gilford, New Hampshire, in 2017.
Durable, energy-efficient, and engineered to offer optimum protection for stored aircraft, the building now serves as an aircraft hangar on the grounds of Emerson Aviation, a leading New Hampshire aviation company offering aircraft sales and rentals, flying lessons, maintenance services, and more.
The state's only full-service fixed-base operator or FOB airport, Emerson Aviation also specializes in aerial advertising, and it also has its own concierge service, which helps patrons with everything from coordinating catering or ground transportation services to making restaurant recommendations and securing tickets to sports and other special events.
Affordable Airplane Storage Solutions
 Available in a wide range of sizes and clear spans, prefabricated metal aircraft hangars can accommodate everything from small, personal planes and helicopters to full-size commercial aircraft. Easy and affordable to erect and equally easy to maintain, steel hangars require very little in terms of upkeep through the years, and they tend to maintain their structural integrity over time far better than most alternatives.
This particular steel building is the latest addition to the sprawling Emerson Aviation property, and it provides a safe, covered space to store aircraft while protecting them from the New Hampshire elements and other potential sources of damage. Located along the shores of Lake Winnipesaukee, the town of Gilford falls within central New Hampshire's Belknap County. The community lies about 13 miles northeast of Tilton and about 4 miles from Laconia.
Considering purchasing a pre-engineered metal building for use as an aircraft hangar or something else in New Hampshire or another part of the United States? Click here for a price quote.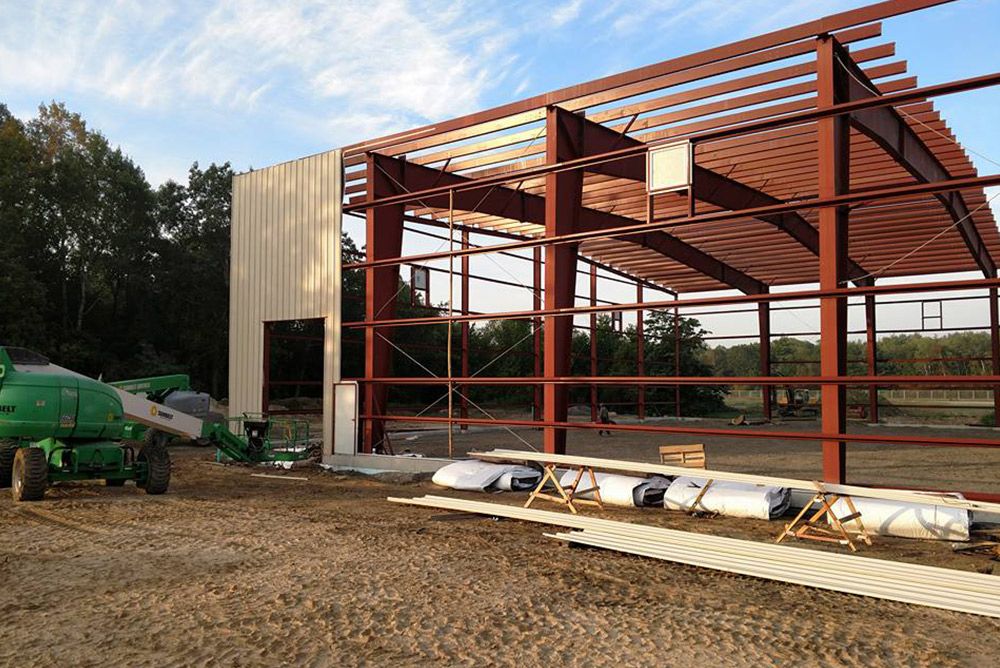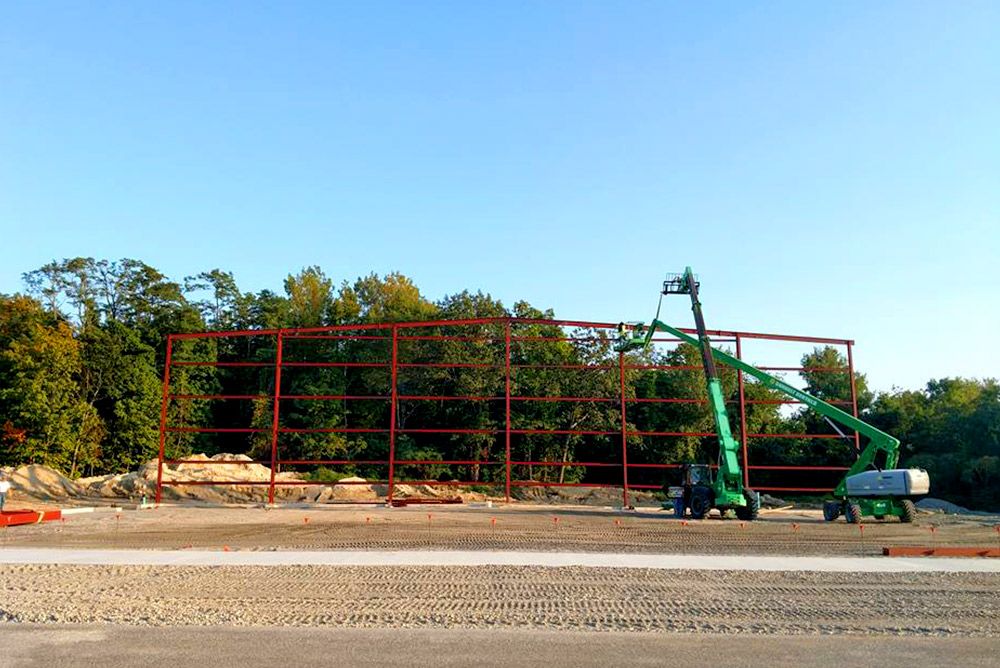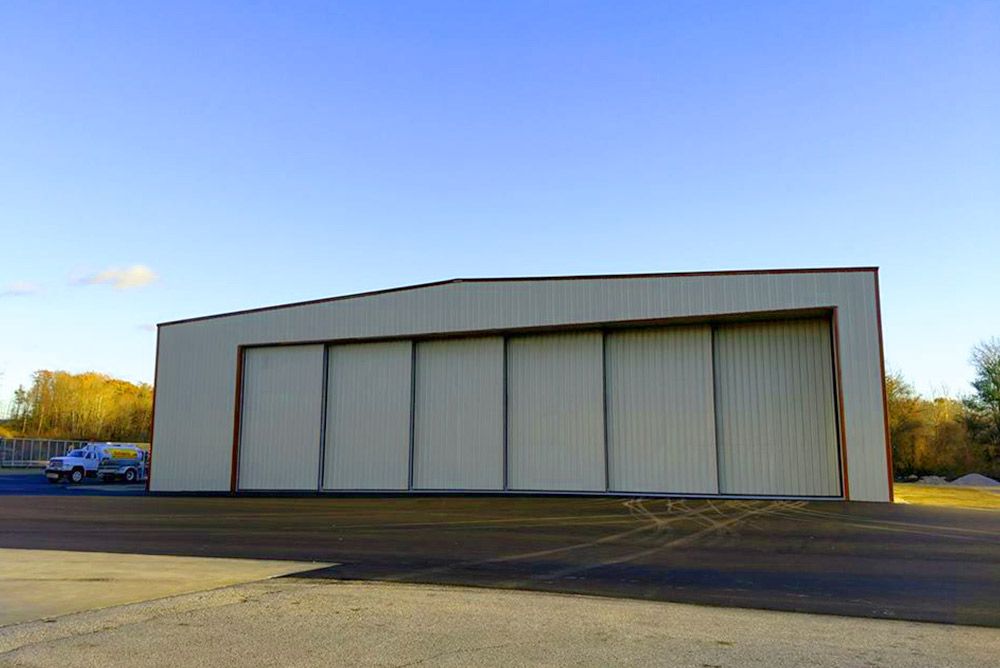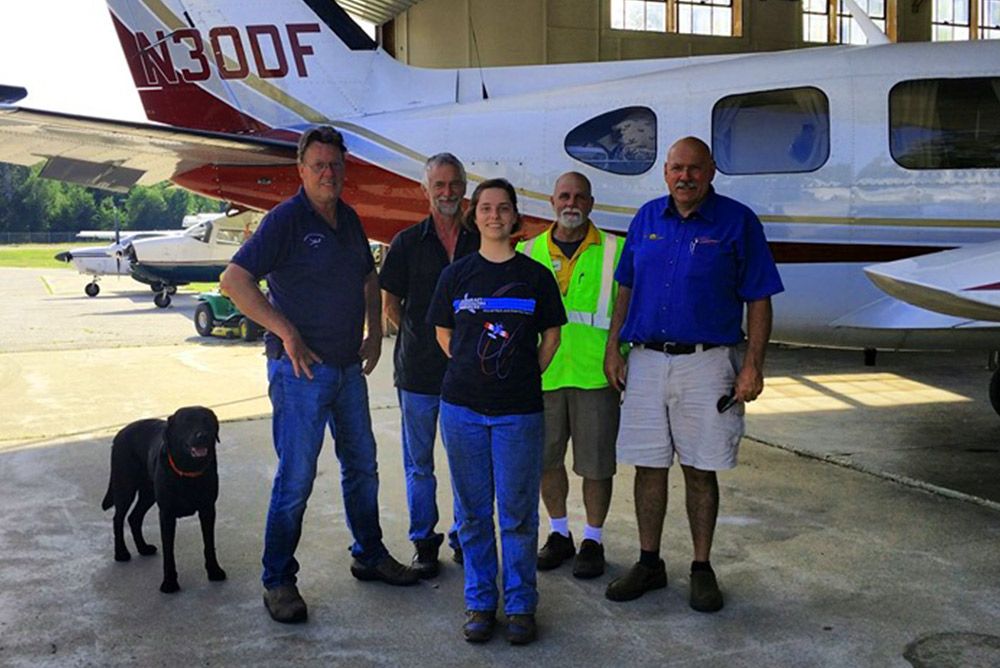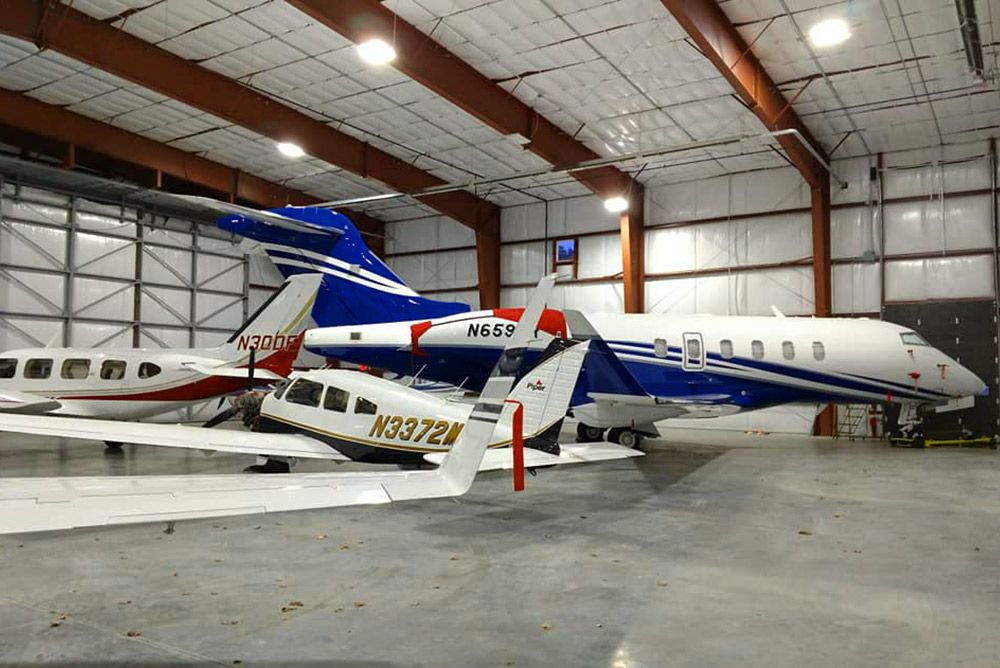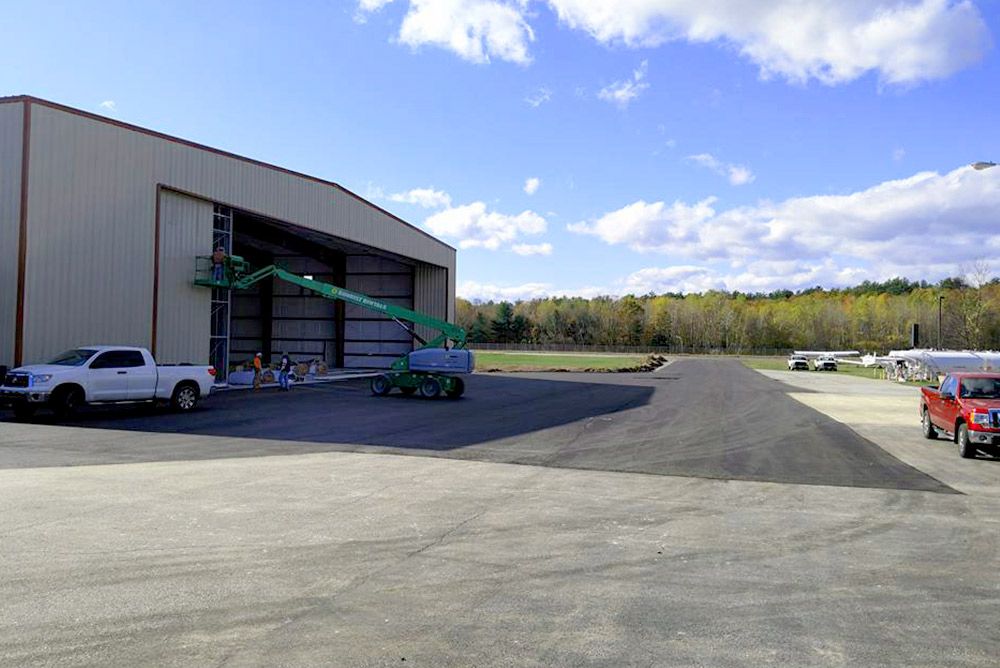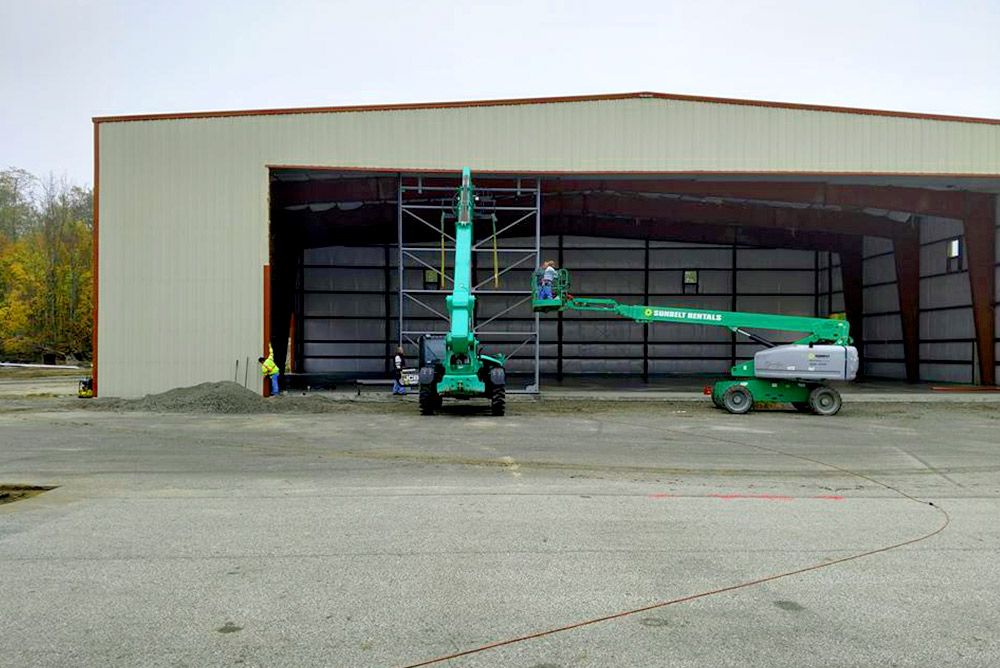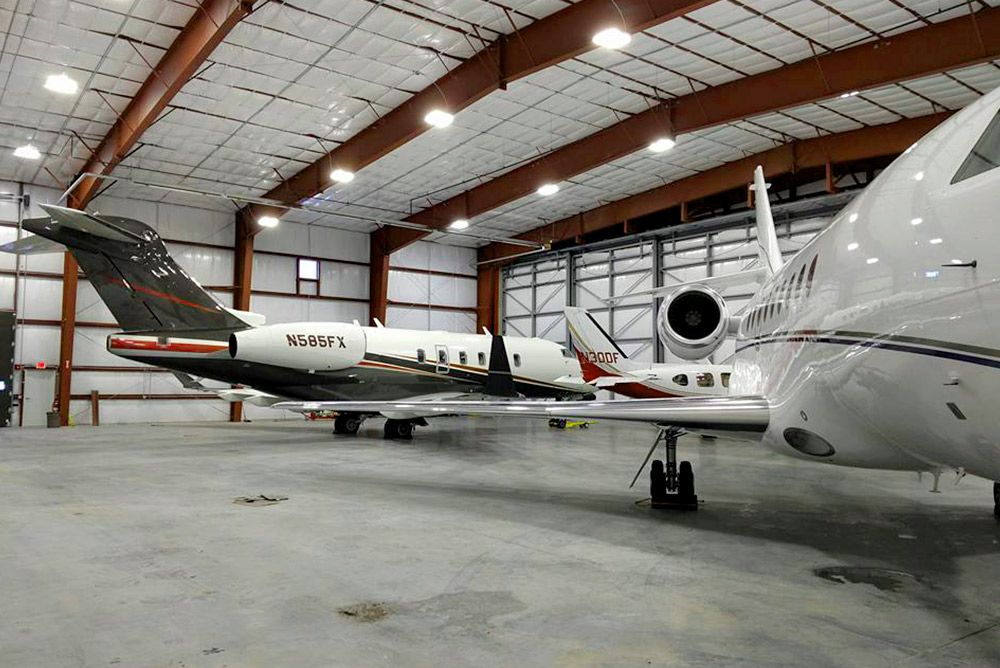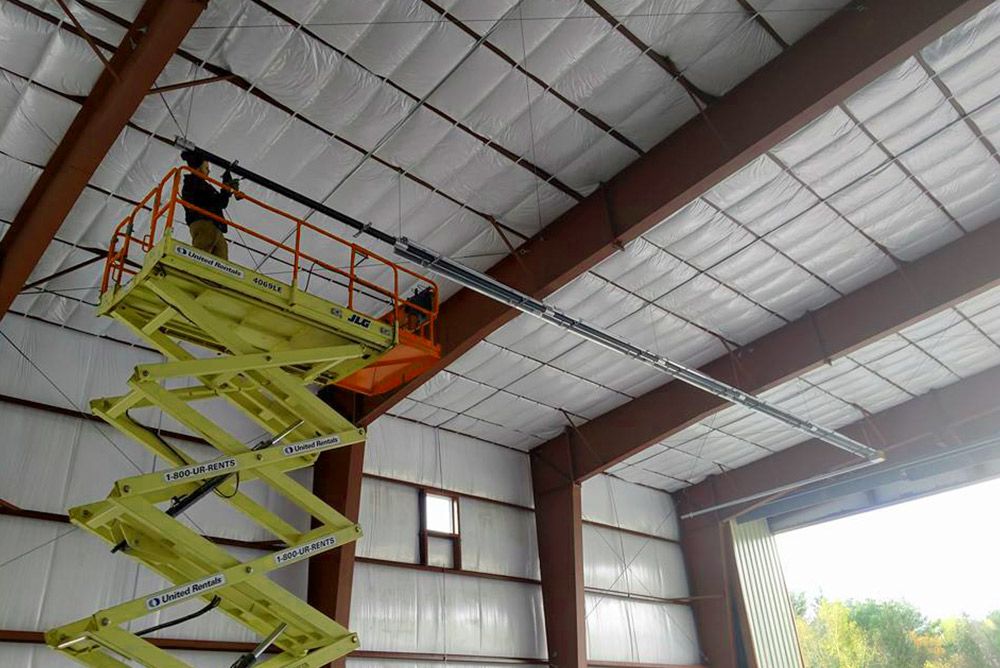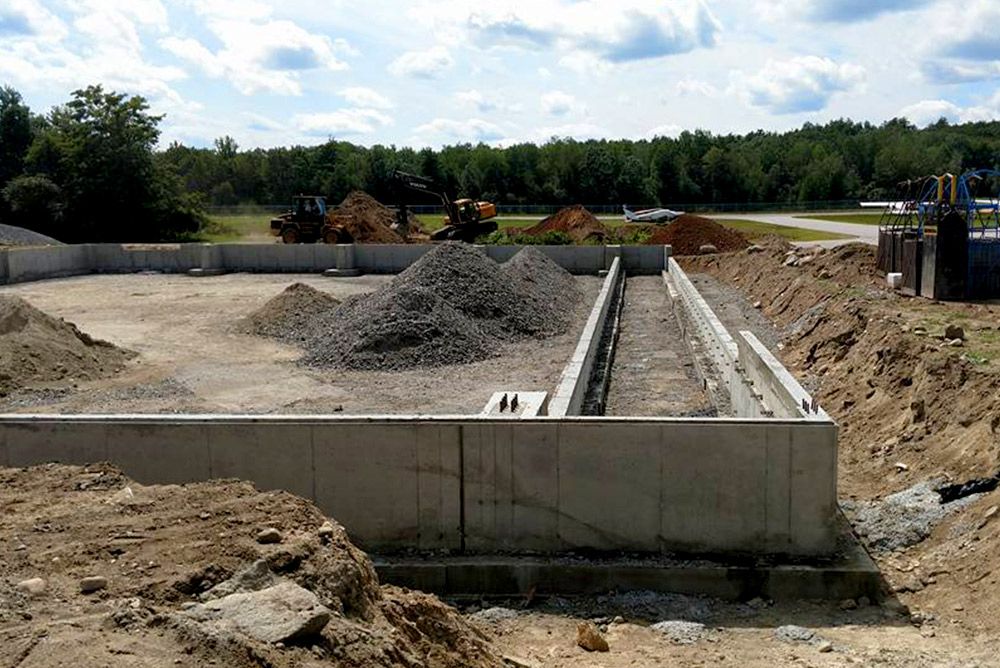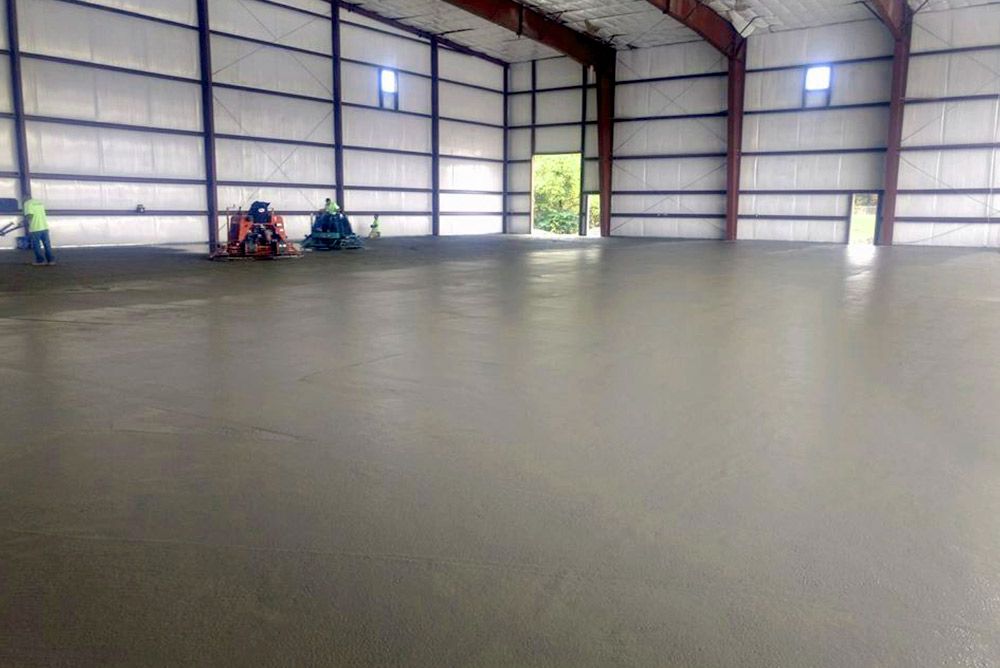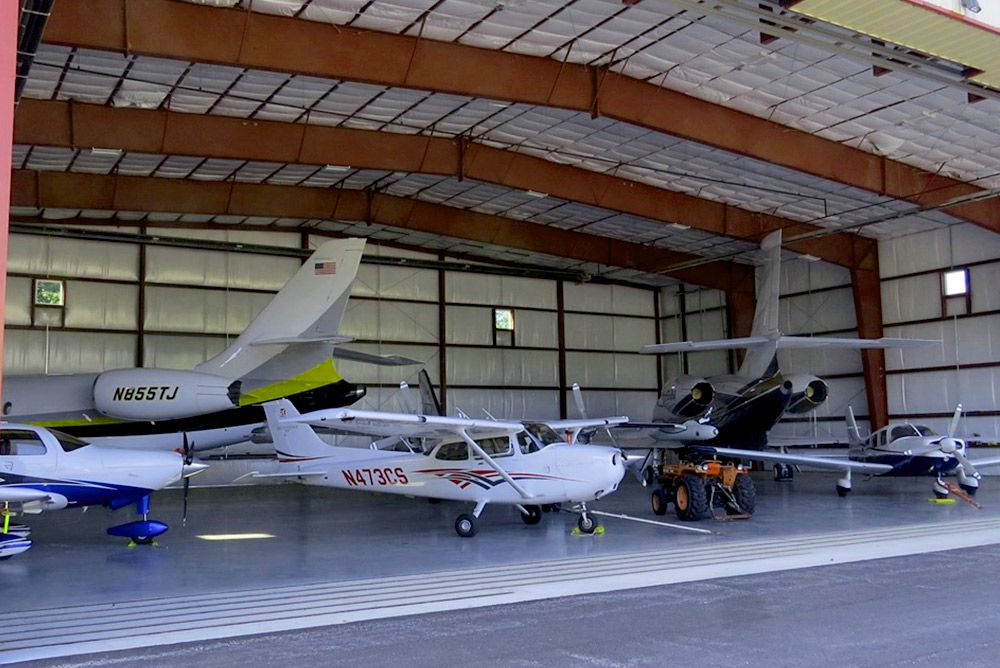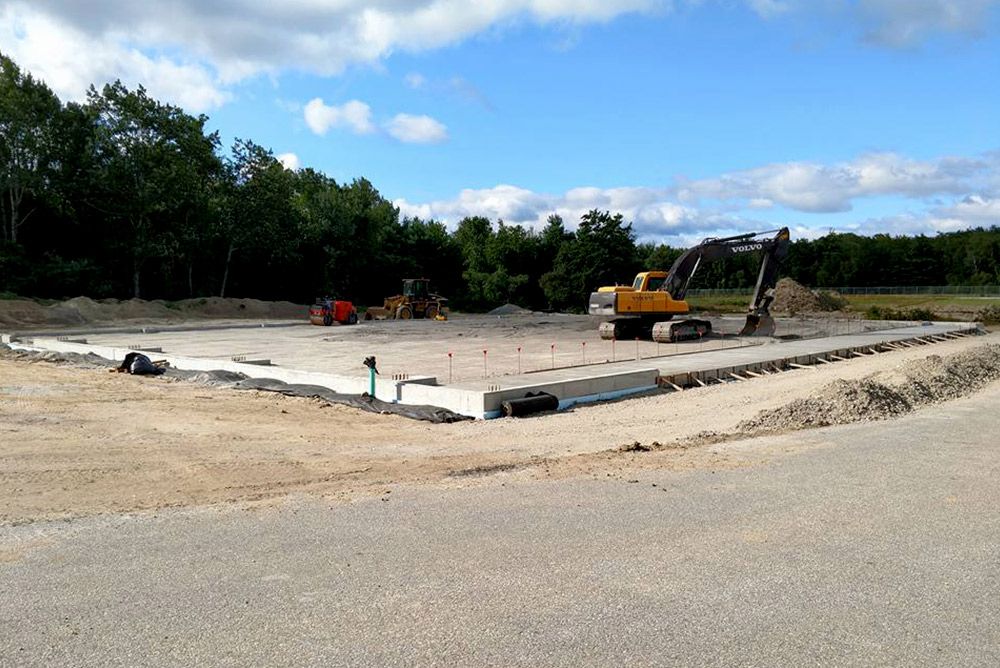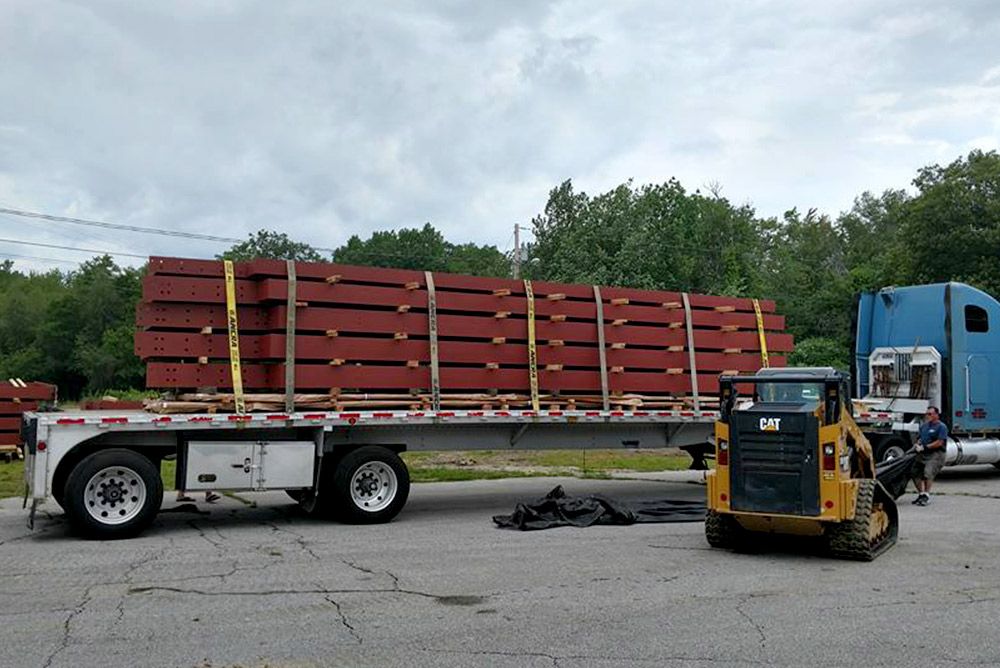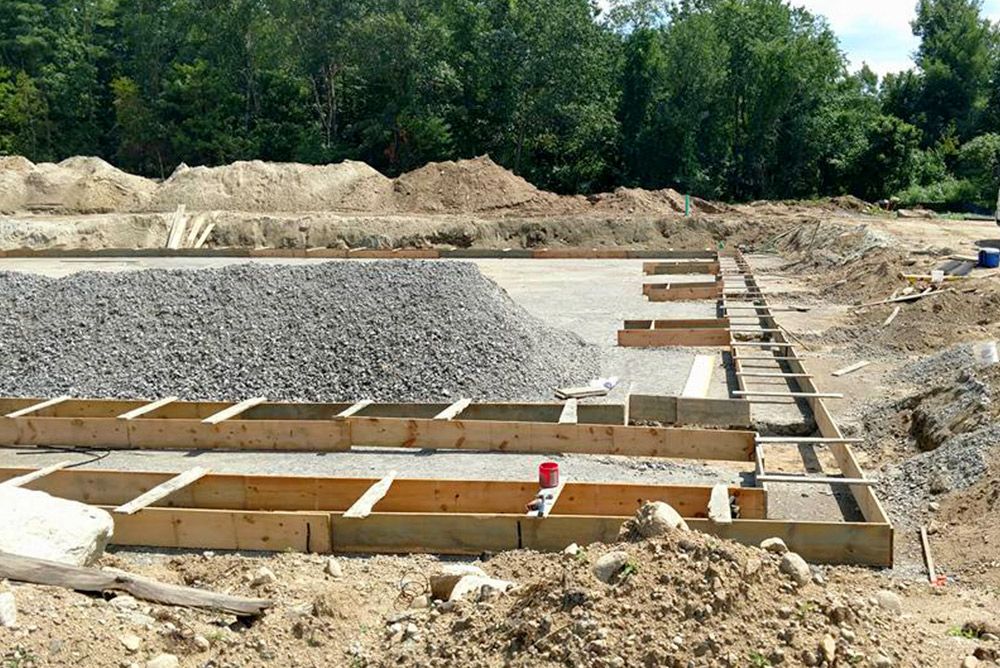 Building Specifications
Offering numerous customizations to enhance accessibility and energy efficiency, this metal aircraft hangar features premium-grade steel construction and a finished size of 125'x96'x31.25'. It features a wide clear-span design that accommodates aircraft in a range of different sizes, and it boasts an attractive, Stone Beige exterior and a Galvalume roof with Sunset Red trim and a 0.75:12 pitch overhead.
Key hangar customizations include (1) 100'x26' H Series Model HU600 sliding hangar door requiring 118'6" of clearance along the left end wall, which operates at a speed of 45 feet per minute, and (10) additional framed openings serve as additional supplemental features.
Included are (4) 3070 commercial walk door systems with full trim, (2) 10'x14' overhead framed doors with full trim and (4) 3'x3' window openings with full trim that allow natural sunlight to enter the space.
Helping the interior of the airplane hangar maintain consistent temperatures is an insulation package comprised of 9.5" of R-30 insulation in the building's roof and 6" of R-19 insulation in the walls. In addition to keeping stored aircraft at comfortable, consistent temperatures year-round, the insulation package enhances the overall energy efficiency of the space, resulting in substantially lower energy bills.
Several additional enhancements make the building especially suitable for Gilford's long, often snowy winters, among them a 90-mph wind speed rating and a high, 56-psf snow load.
Featured Sunward Steel Aircraft Hangar Buildings