Steel Aircraft Hangar in Pahrump, Nevada
Sunward Steel Buildings, Inc., fabricated and supplied this pre-engineered steel aircraft hangar building in Pahrump, Nevada, in October of 2018.
Designed as a personal airplane hangar, the building features high-quality steel construction.  It is the second steel hangar supplied for the same property. Insulated and climate-controlled, the steel aircraft hangar offers unparalleled strength and durability, resulting in optimal protection for planes, helicopters, and other valuable items stored inside.
The highly customized metal hangar gives the owner a safe, covered space to store planes and protect them from the elements, which prolongs their lifespan and preserves their resale value. The steel hangar also protects aircraft against potential theft and vandalism and serves double-duty as a comfortable, climate-controlled space to perform routine maintenance or repairs.
Affordable, Easy-to-Erect Storage Solutions  
Low-maintenance and easy-to-erect, pre-engineered steel buildings arrive ready to assemble, which shortens construction time and reduces associated costs. A top choice among vehicle, boat, RV, and aircraft owners wishing to protect their investments and eliminate the hazards associated with outdoor storage. Prefabricated metal buildings are highly sustainable, meaning their components are recyclable when the building is no longer in use.
Located in southern Nevada, the town of Pahrump is near the California – Nevada border. It sits 63 miles outside Las Vegas and about 32 miles northwest of Mountain Springs, Nevada.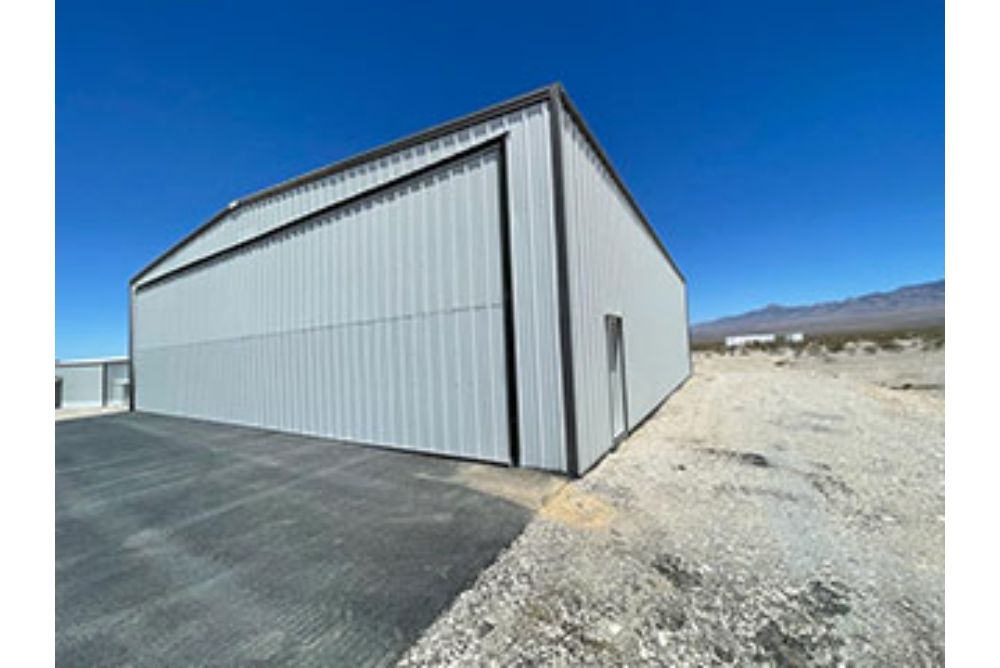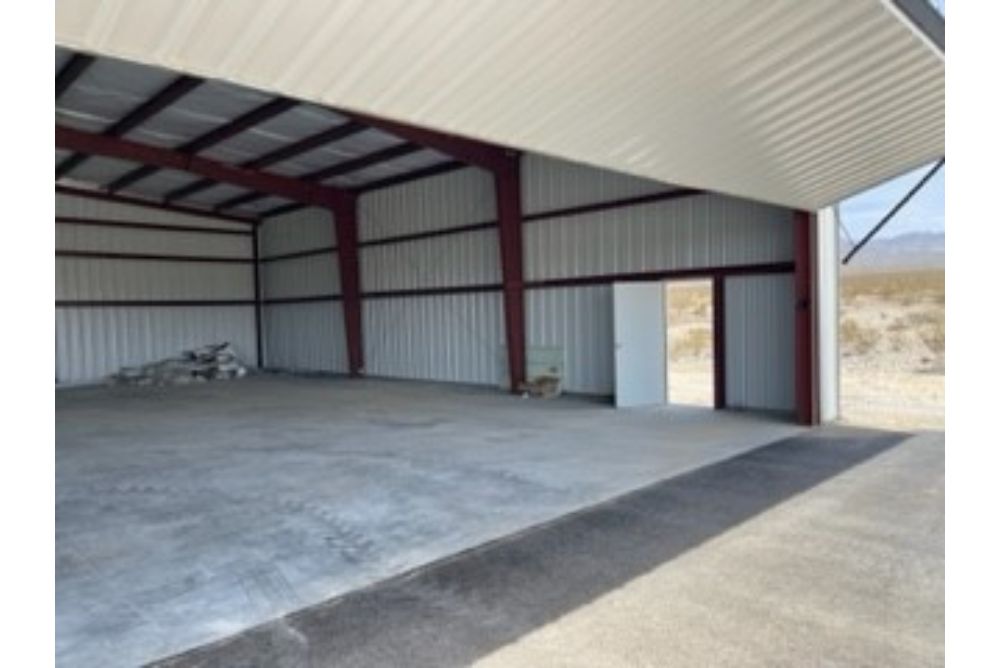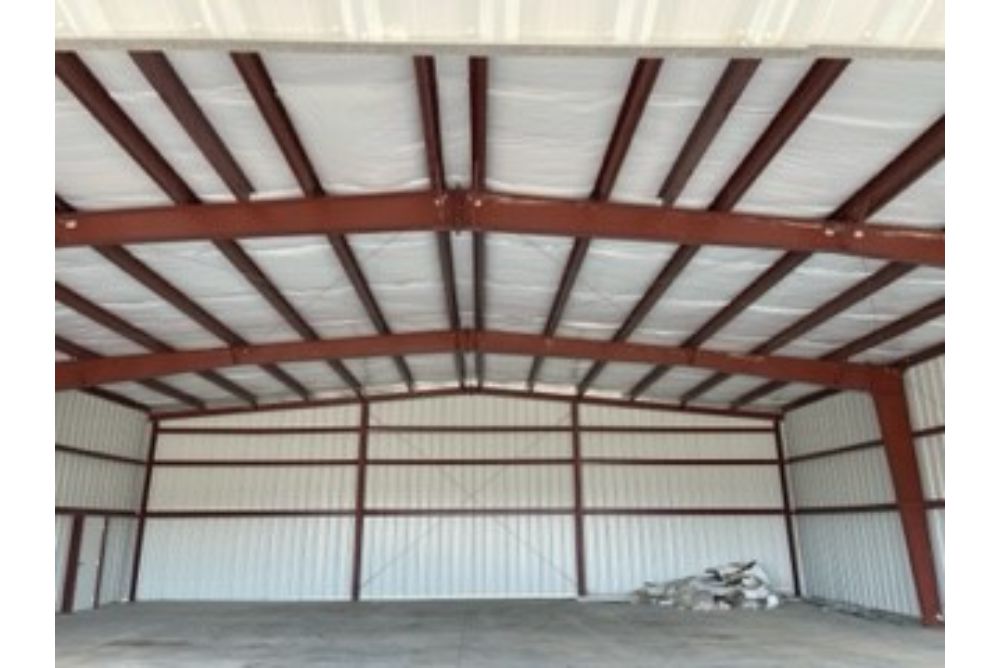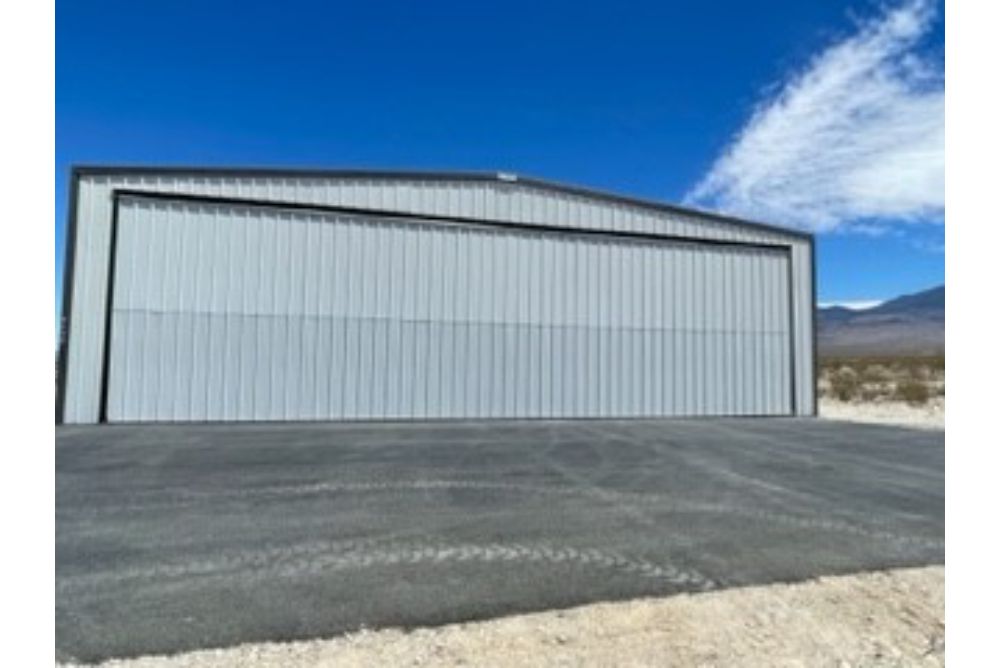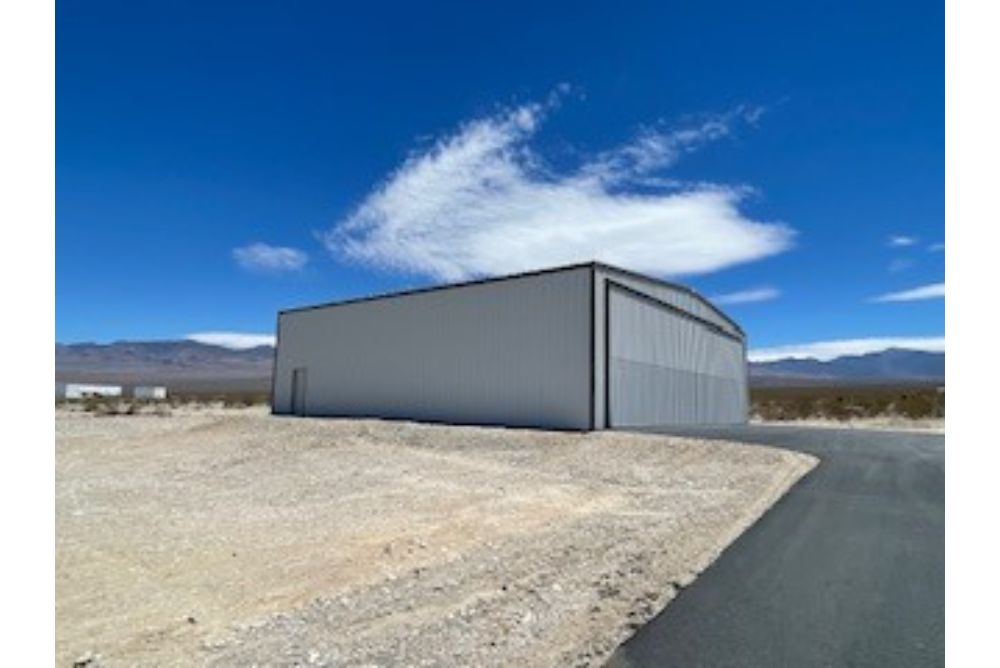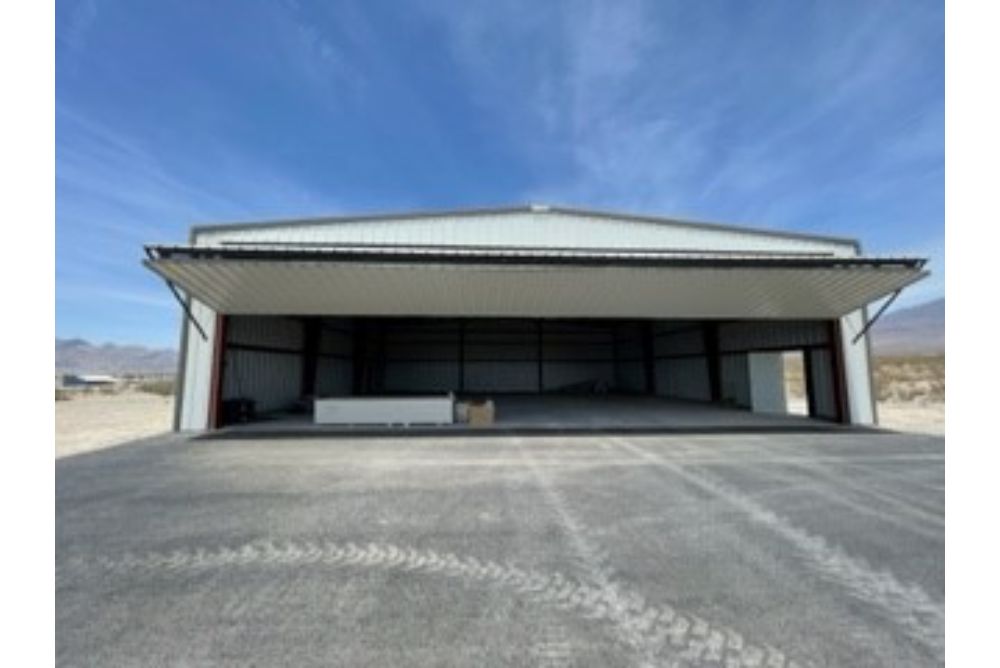 Building Specifications
Comprised of ultra-durable steel parts, the metal airplane hangar stands 60'x60'x17' in size and features a broad clear span and high ceilings that accommodate aircraft in a variety of sizes. A hardwearing, 26-gauge Galvalume Plus steel roof with a modest 1:12 pitch sits overhead.
In the front of the hangar is a large 54'x14' door opening for a bifold hangar door, and framed opening. Two 3070 walk door openings allow easy access to the hangar. An insulation package is another key hangar feature, with 2.5" of fiberglass insulation installed in the metal building's roof. The insulation has heavy-duty WMP-VRR facing attached to the interior-facing side, which helps protect the insulation.
Sunward Steel Buildings engineered the metal hangar to comply with all building and engineering codes in place in Pahrump, including a 115-mph wind speed rating to ensure durability.
Featured Sunward Steel Aircraft Hangar Buildings