Pre-Engineered Steel Gymnastics Arena in Bozeman, Montana
Sunward Steel Buildings, Inc., supplied this prefabricated steel gymnastics arena for a customer in Bozeman, Montana in August of 2019.
Durable, attractive and highly customized to meet the owner's unique needs, the building offers 16,500 square feet of space and now serves as a gymnastics arena for Lone Mountain Gymnastics, the Gallatin Valley's premier gymnastics training facility.  The gym's broad clear span eliminates the need for interior columns or supports, creating more unobstructed space for a floor exercise and other equipment. The steel gym's high overhead clearance easily accommodates uneven parallel bars, the men's high bar and other oversize gymnastics apparatus.
Smooth, Streamlined Erection
Erected by Kamerman Construction, Inc., a Bozeman-based, family-owned contracting company, the steel gymnastics arena arrived at the build site in clearly marked packages and pieces, streamlining the erection process. Now, this ultra-modern, state-of-the-art metal gymnastics facility undergoes use during all four seasons and caters to gymnasts of all abilities, offering recreational classes for beginners as well as more intensive training for competitive teams.
A top choice among those looking to erect gymnasiums, indoor tennis courts, riding arenas or other buildings intended for athletic use, pre-engineered steel buildings are a durable, long-lasting and low-maintenance alternative to traditional wood structures. Engineered to accommodate precise wind, snow and seismic loads, these buildings are easy to customize in line with a buyer's needs and an area's specific geographic demands.
Located in southern Montana, the city of Bozeman is part of Gallatin County and is the fourth-largest community in Montana. It sits 125 miles west of Billings and about 84 miles easy of Butte.
Considering purchasing a prefabricated steel building for athletic or other use in Montana or another part of the United States? Click here for a price quote.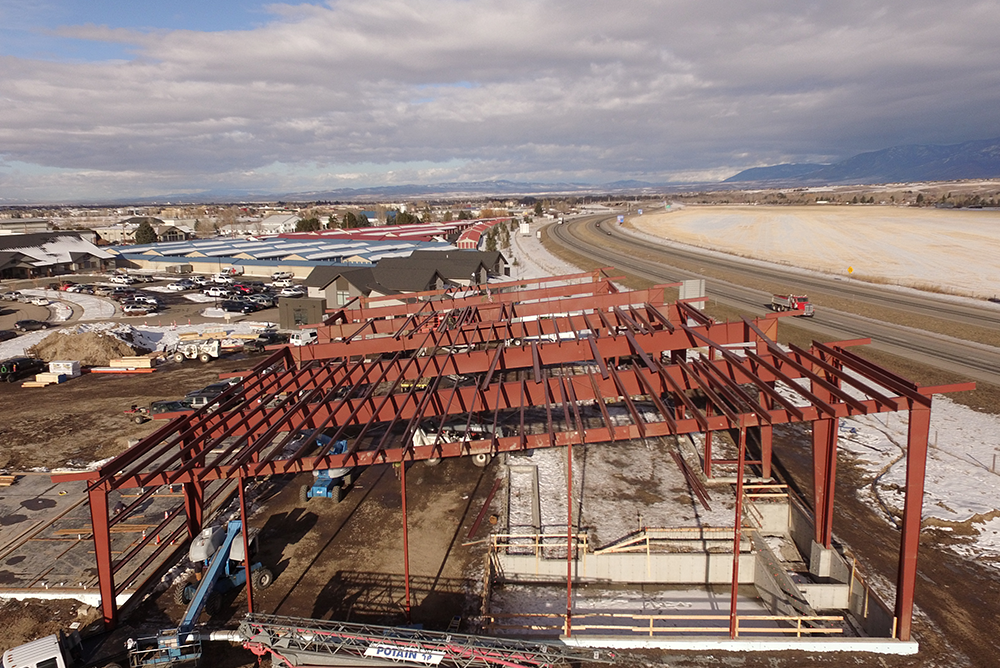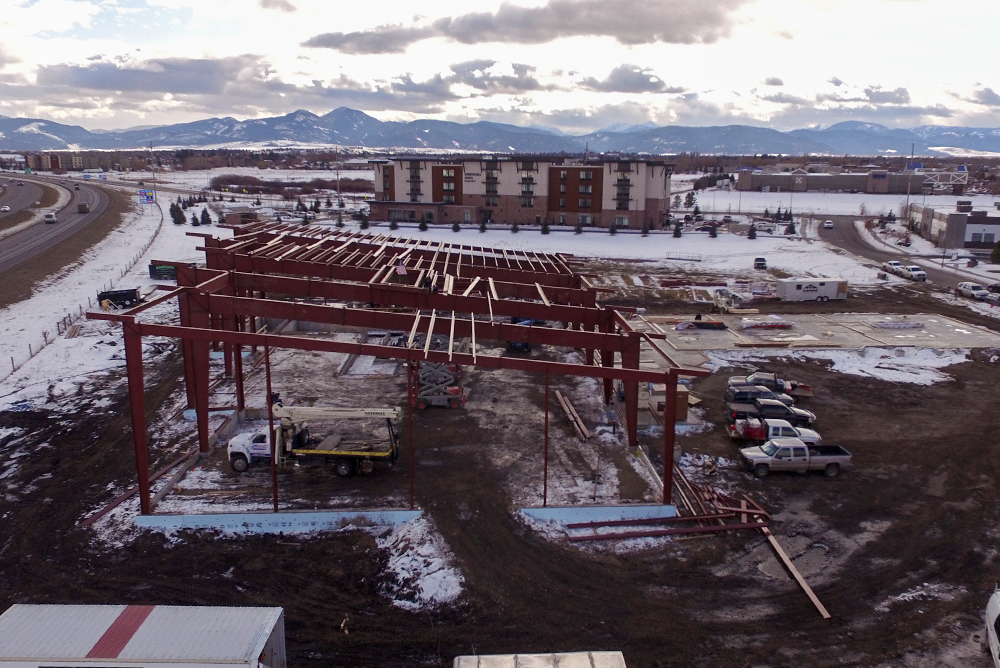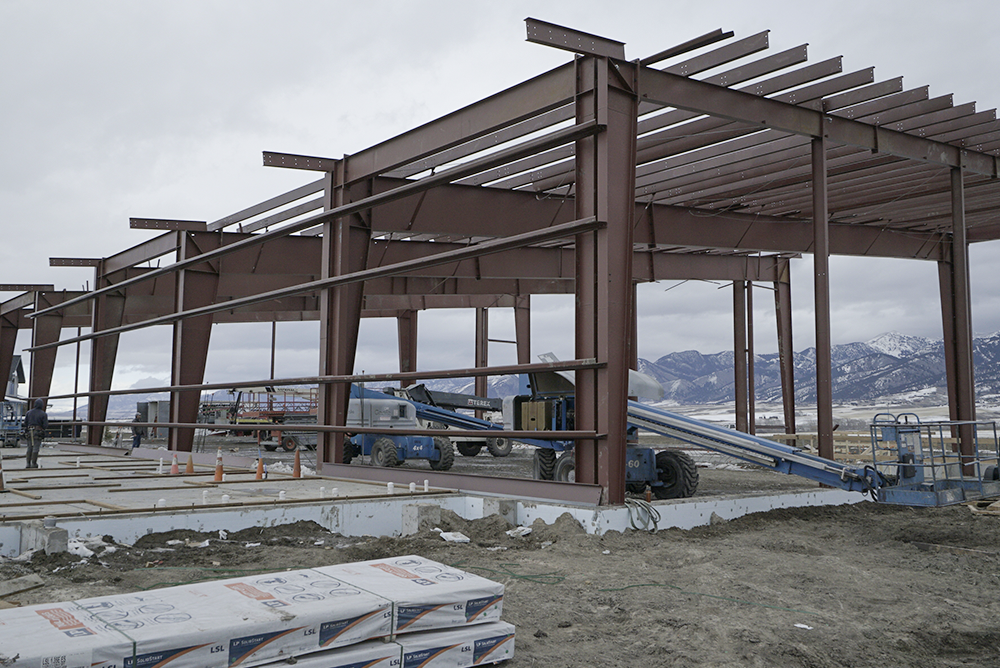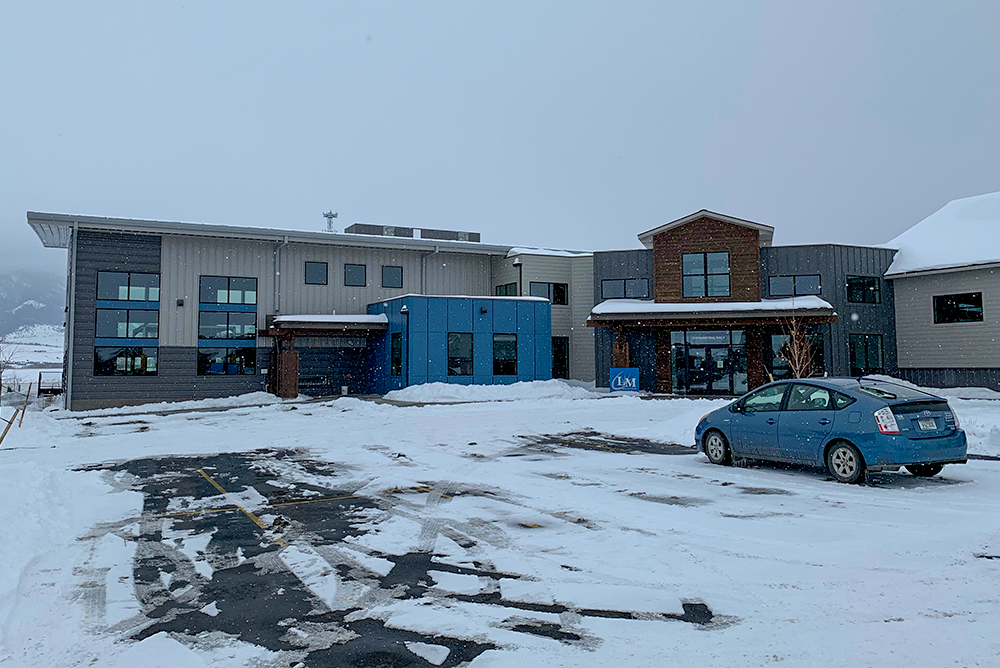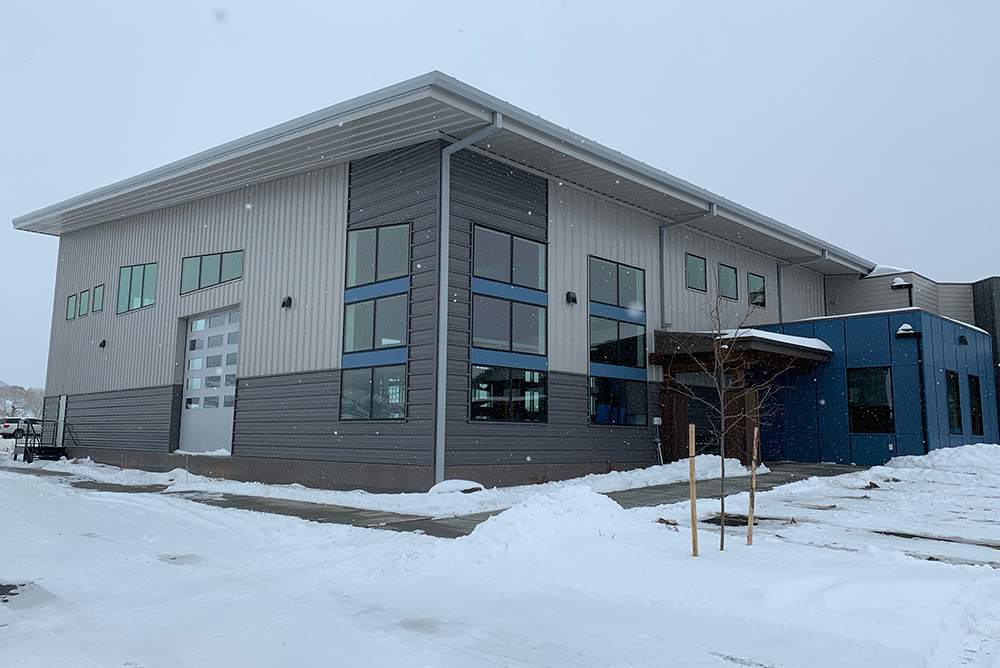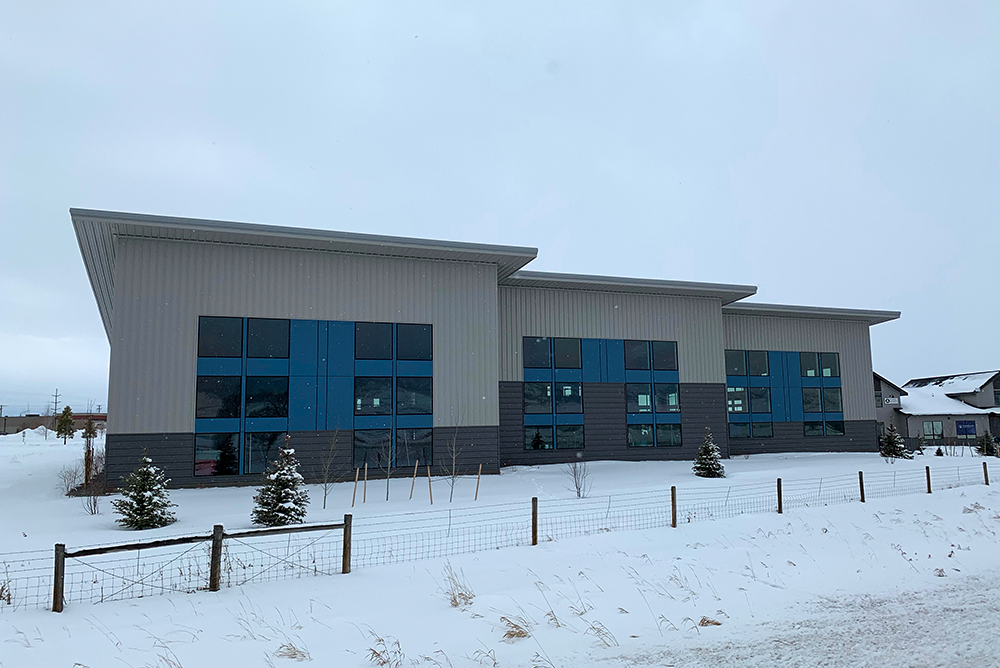 Building Specifications
Boasting a striking, modern exterior in a range of dark gray, light gray and navy-blue hues, the metal athletic arena stands 112'x168'x23.5' in size and features an open, clear span design. Overhead, a heavy-duty single-slope, standing-seam roof offers a reliable layer of protection against the Montana elements. The metal gym also features several additional customizations that enhance its aesthetic appeal, including wainscotting along the horizontal wall panels.
Other noteworthy climate-related customizations include a 41-pound roof snow load and a 115-mph wind speed rating. These attributes keep the steel gymnasium compliant with local building and engineering codes while making it especially well-suited for life in southwestern Montana.
Featured Sunward Steel Gymnasium Buildings