Solar Panel-Adorned Carports in Lakewood, Colorado
Sunward Steel Buildings was the proud manufacturer and supplier of these (14) pre-engineered steel carports at the Denver Federal Center campus in Lakewood, Colorado.
Part of the organization's extensive, ongoing sustainability initiative, the carports serve the more than 6,200 workers employed at the agency and feature solar-energy panels overhead, which provide power to other parts of the campus.
The solar panels, when combined with other solar projects on the property, produce enough renewable energy to fulfill more than 15 percent of the campus's annual electrical needs, furthering the DFC's commitment to becoming the nation's most sustainable campus by the year 2020.
Emphasizing Environmentally Friendly Infrastructure
The DFC, which is part of the U.S. General Services Administration, houses 28 agencies across a 44-building campus. This particular solar energy project is the single-largest solar installation in the nation, cementing the DFC's reputation as a pioneer of creating renewable energy sources while serving as an example for similar agencies looking to implement their own efforts.
Sunward Steel was honored to work with the DFC on its continuing sustainability endeavor. Steel construction is inherently sustainable by design, and Sunward looks forward to continuing to partner with other causes, companies, and agencies that prioritize renewable energy, sustainable building, and reducing their overall environmental impact.
The Denver Federal Center's Lakewood, Colorado campus sits just a short drive from Downtown Denver and is comprised of more than 4 million square feet of warehouse, office, laboratory, and special-use space. Part of Jefferson County and the Denver-Aurora-Lakewood Metropolitan Statistical Area, the city of Lakewood sits just outside Morrison and about 10 miles outside Golden.
Considering purchasing a metal building or steel carport for use in Colorado? Click here for a price quote.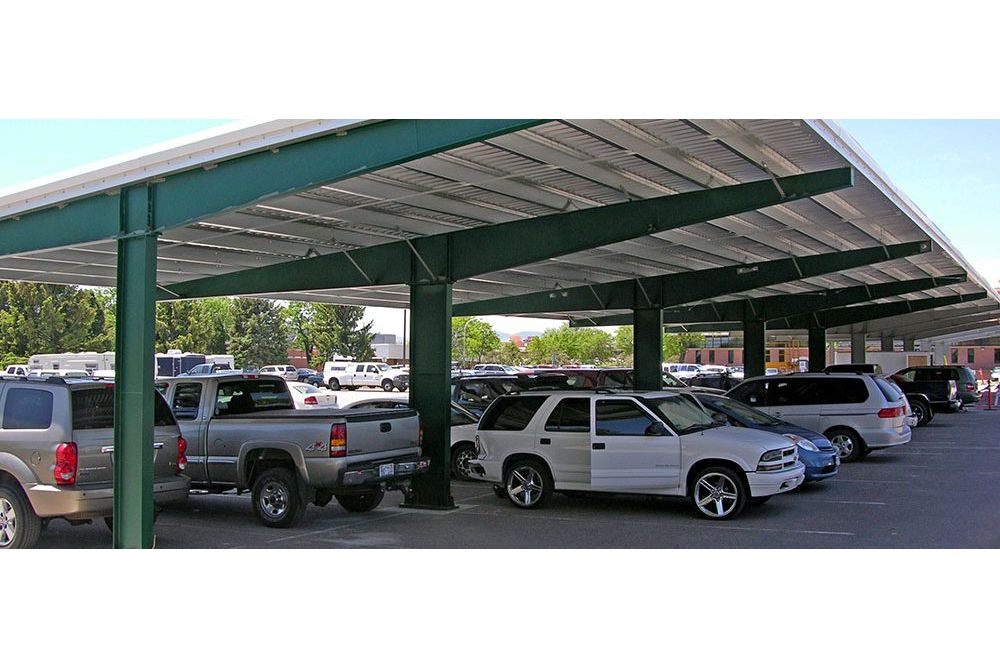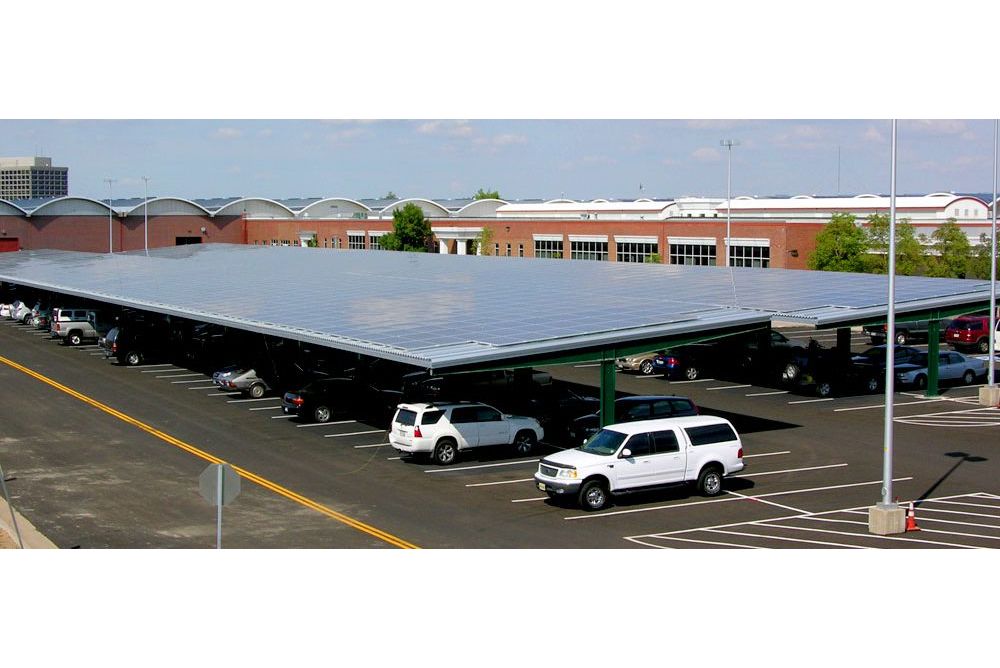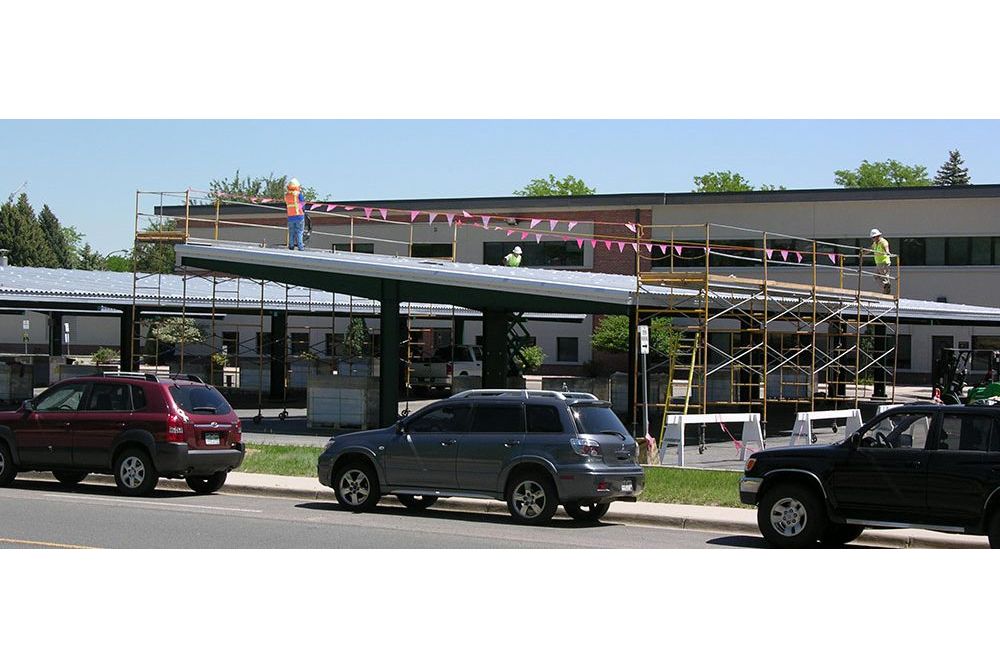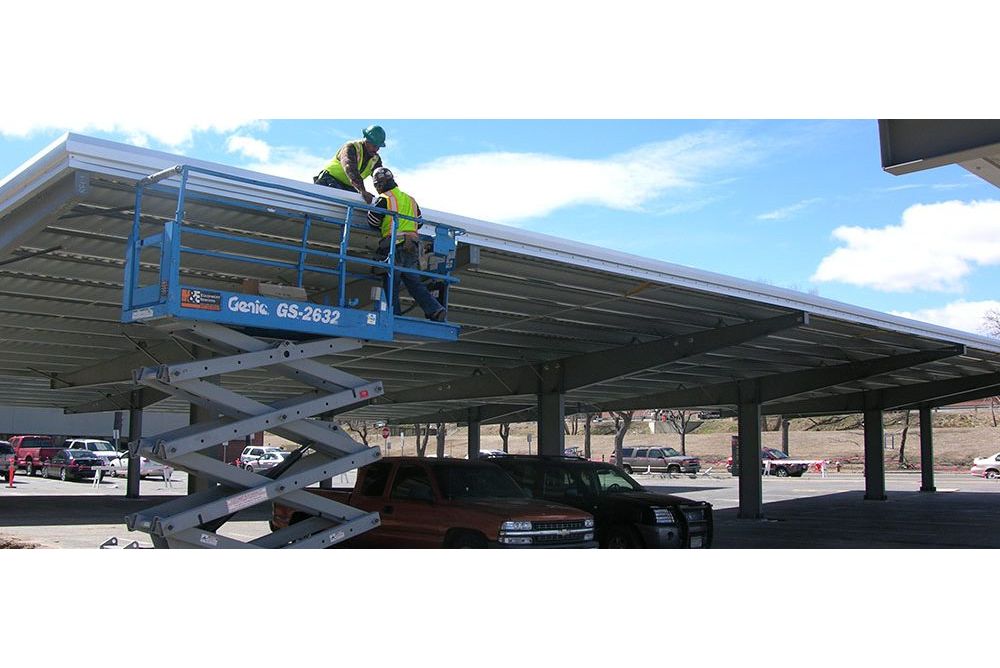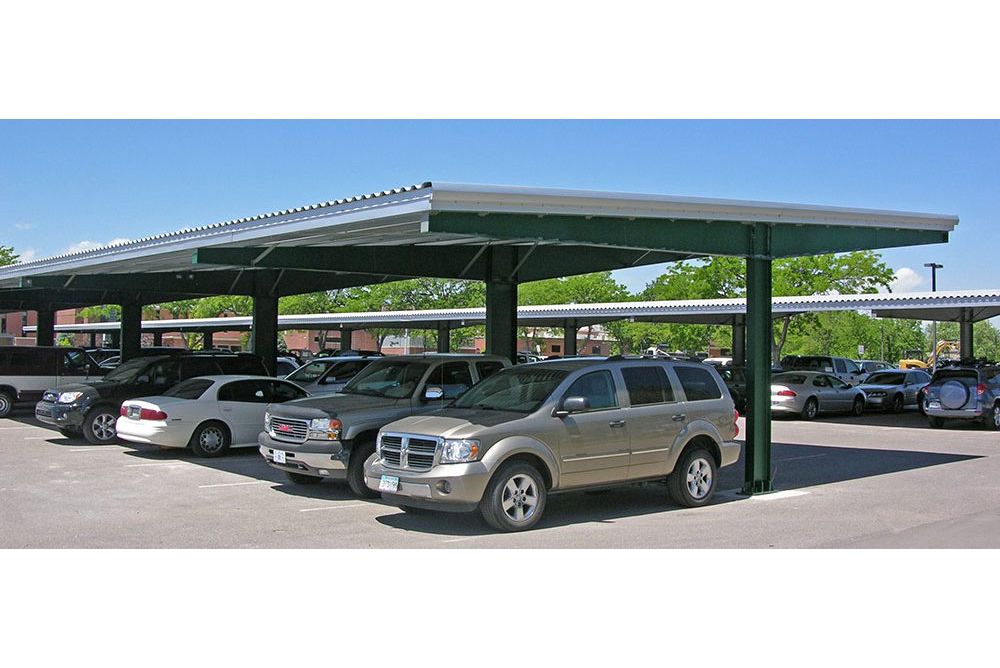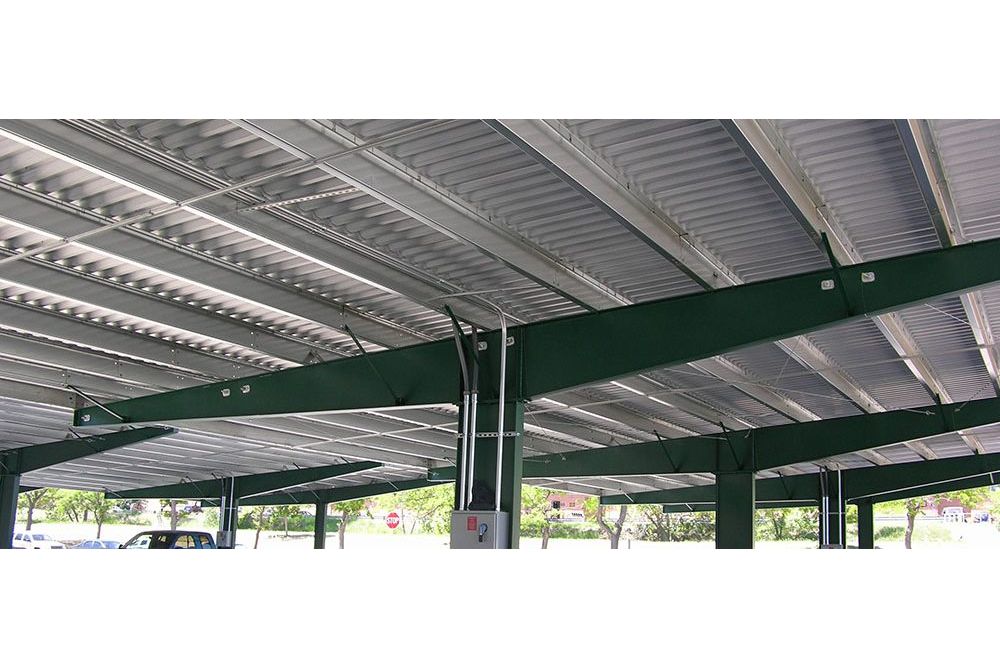 Building Specifications
Together, the (14) carports cover 102,800 square feet of space, and they are comprised of premium-quality U.S. domestic steel.
They also boast G90 galvanized secondary framing and angles, and they vary in size, with (7) standing 38'x115''x10.5'/13.82, (4) standing 38'x260'x10.5'/13.82, (2) standing 38'x380'x10.5'/13.82 and (1) standing 38'x101'x10.5'/13.82.
All (14) carports feature 22-gauge Galvalume metal roofing panels overhead, and they also boast T-frame designs that utilize only one post at the rigid frames, maximizing the size of the parking spaces. Sunward also supplied (7) smaller shaded structures that cover the solar panels' exterior inverters and transformers and (8) differing entry frames that provide additional support for signage.
With the addition of the solar panel-adorned steel carports, the DFC completed yet another step in its continuing sustainability effort, which collectively delivers enough energy throughout the campus to power 1,064 residential homes for an entire year.
Featured Sunward Steel Carport Buildings
See Some of Our Latest Projects