Contemporary Steel Church Building in Newton, North Carolina
Sunward Steel constructed this custom steel church for a congregation in Newton, North Carolina, in July 2021.  
The buyer wanted it to be a point of pride for the community, and Sunward Steel designed it accordingly. The bright, airy and ultra-modern metal church merges the look and feel of a traditional church building with the durability and affordability of steel construction. Meticulously designed inside and out, it features a bright White exterior with a matching roof. Several feet of stone wainscoting surround all four sides, and a covered entryway welcomes guests in the front.  
The building has eye-catching landscaping along the outside that boosts its curb appeal, and inside, it features a wide range of aesthetic elements ranging from faux marble floors and bathroom fixtures to high ceilings that allow for choirs and clergy seating. Contemporary and pristine, the steel church gives local parishioners a beautiful, comfortable place to worship, pray, study or attend community events.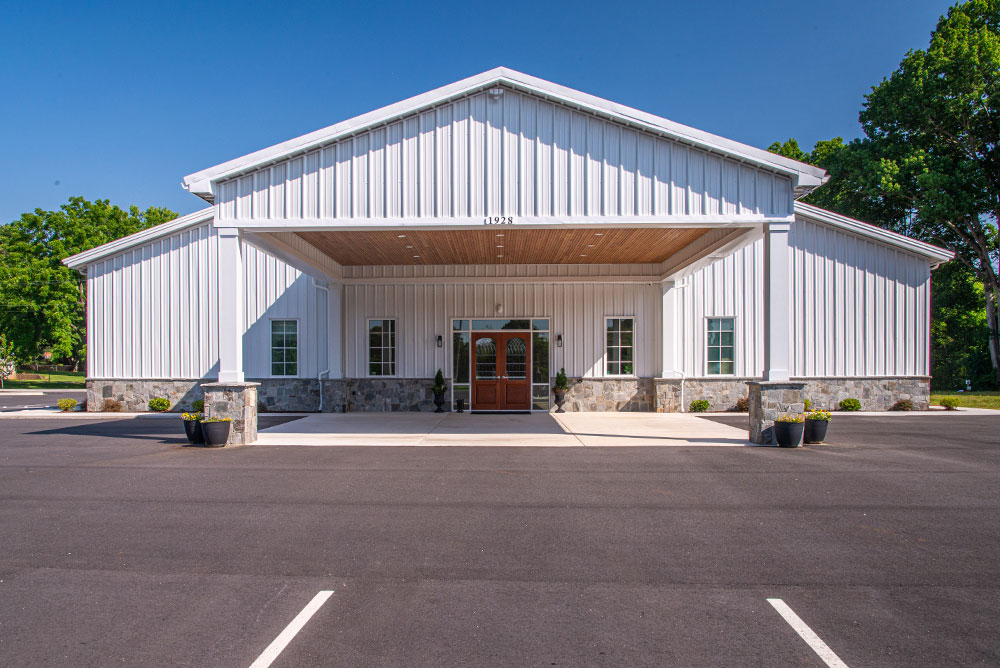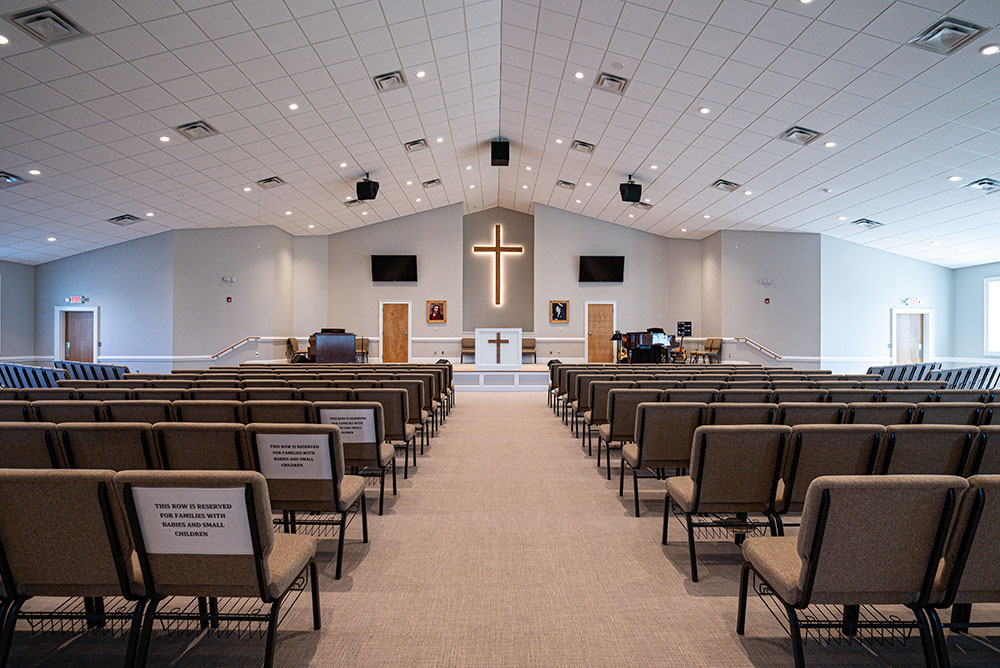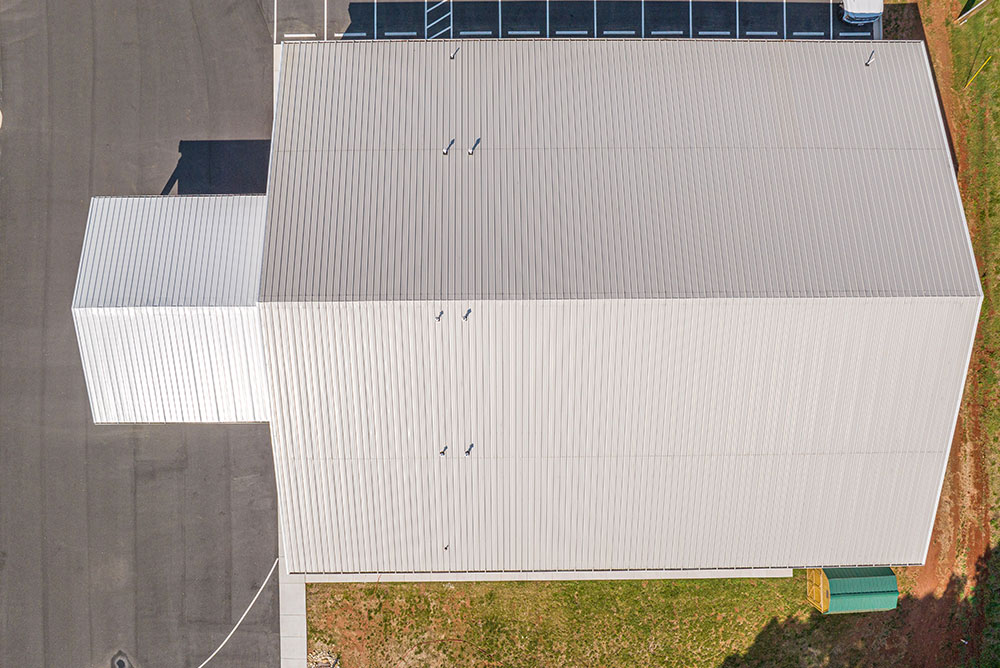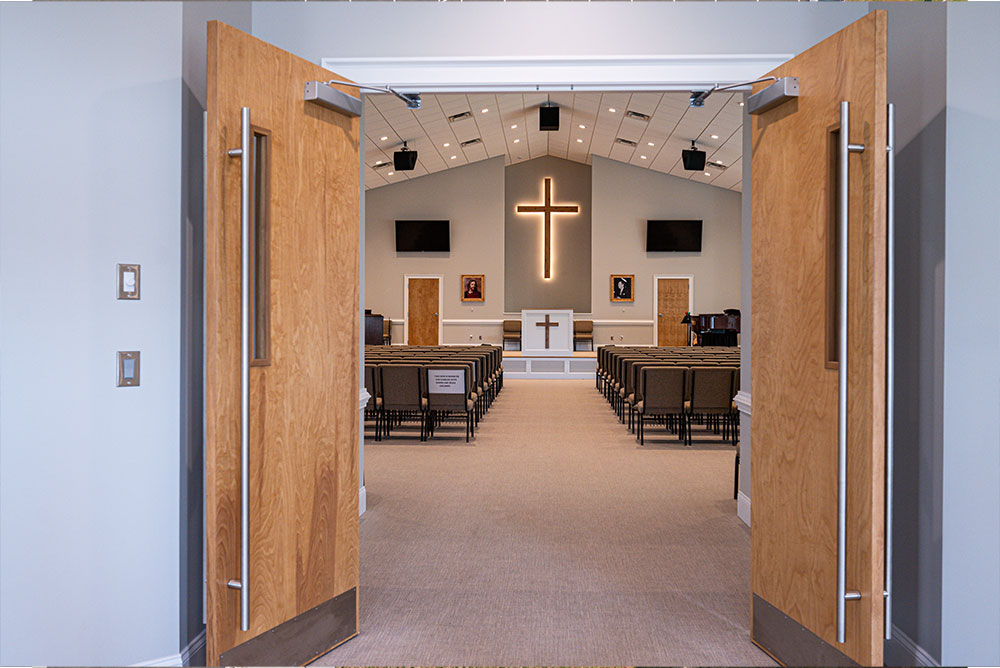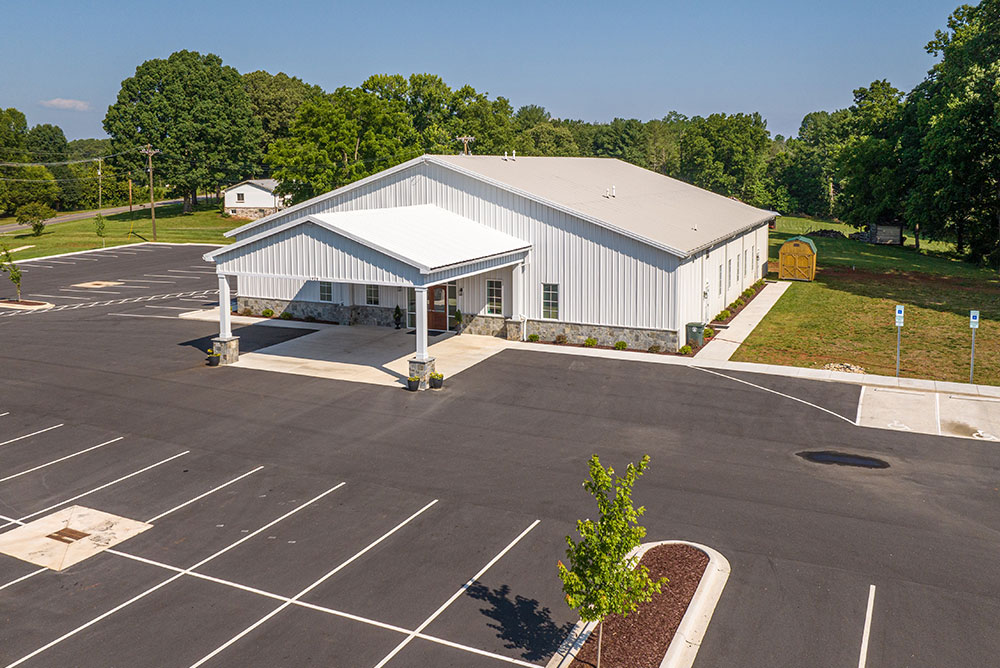 Building Specifications
A Striking, Highly Customized Steel Church Building
Standing an expansive 85'x105'x16', the metal church has a rugged gable roof with a 4:12 pitch overhead and gutters and downspouts lining the roof, helping prevent condensation. 
Designed to allow plenty of natural sunlight inside, the steel religious building has (16) 3'x4' windows throughout and (6) doors, among them (1) 10'x7' overhead door and (5) 3'4"x7'2" walk doors. Sunward also engineered the steel church to comply with or exceed the building codes in place in Newton, adding a 117-mph wind rating and a 15-psf roof snow load. 
Newton is part of Catawba County, in west-central North Carolina. The city borders Conover, Hickory, Claremont and Maiden. 
Economical, Customizable Metal Religious Buildings 
Available with high ceilings and versatile, open floorplans, prefabricated steel buildings are an ideal choice for religious organizations looking for affordable, customizable places to meet. Well-suited for use as churches, synagogues, mosques, temples and many other places of worship, pre-engineered steel religious buildings are easy to customize and style based on a congregation or religious groups unique needs. 
Featured Sunward Steel Church Buildings