Metal Garage in Thayne, Wyoming
Supplied by Sunward Steel in Thayne, Wyoming, in May 2021, this steel garage has plenty of space for cars, trucks and other oversize goods.
Engineered for life in Wyoming's mountains, the metal garage has high ceilings, large door openings and an open, clear-span floor plan. Comprised of rugged, sustainable steel parts, it protects cars, trucks and snowmobiles from the Wyoming elements and keeps the owner from having to dig them out after heavy snowfall.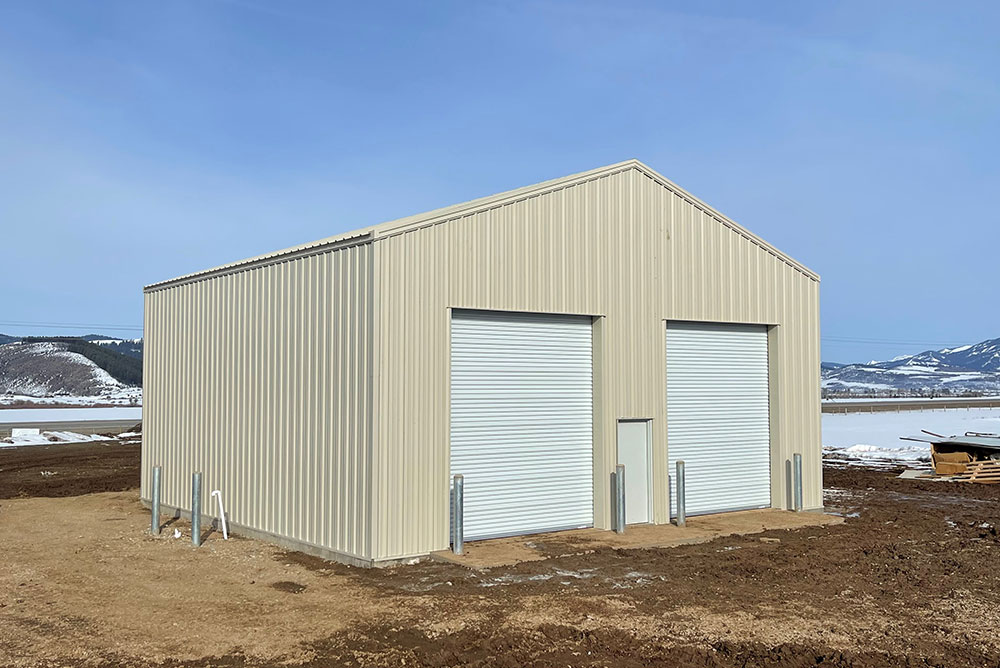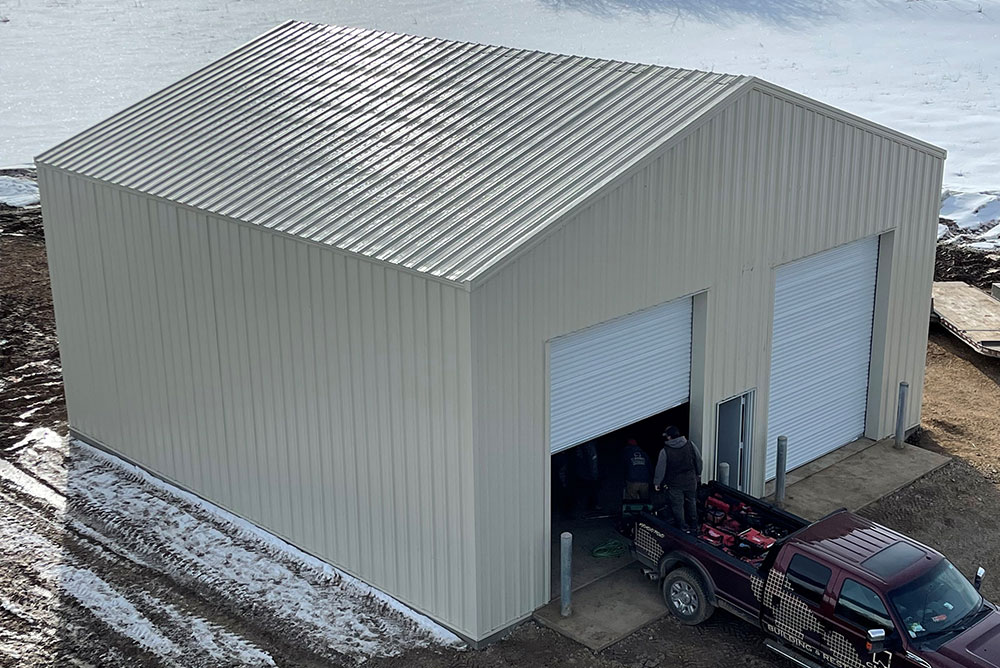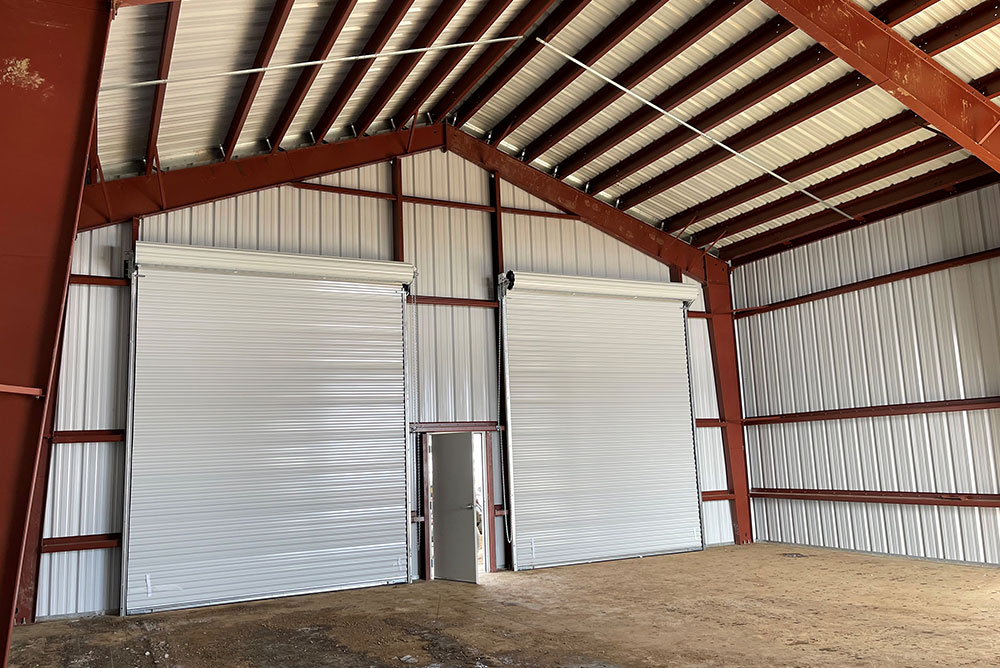 Building Specifications
Constructed from heavy-duty 26-gauge steel, the 40'x40'x18' garage is resistant to wind, water and fire damage. Engineered to meet local building codes, the metal garage has a 115-mph wind rating and a high, 100-pound snow load. Light Stone roof and wall paint give it an attractive, cohesive appearance, and its corrosion-resistant gable roof has a 4:12 pitch, helping keep snow from piling up on top.
The steel garage has (2) 3070 walk doors and (4) 12'x14' overhead sectional doors large enough to easily accommodate large trucks and RVs. The automotive building arrived at the erection site already partially put together, leading to a quick construction process.
Quality metal garage building kits
Well-suited for areas where extreme temperatures and heavy snow totals make vehicle ownership tougher, metal garages and shop buildings also provide dry, covered workspaces owners can use year-round. Economical and low-maintenance, metal automotive buildings are also ideal for use as car dealerships, body shops and automotive showrooms.
Situated in western Wyoming's scenic Star Valley, Thayne is part of Lincoln County. It sits about 55 miles from Jackson and about 18 mile south of Alpine.
Featured Sunward Steel Garage & Shop Buildings