How Much Does A 100×200 Steel Building Cost?
Before you can accurately determine a cost for your project, you need to narrow down the specifics of what you will using the building for and what accessories you want to add to the building. The building features will vary according to its purpose.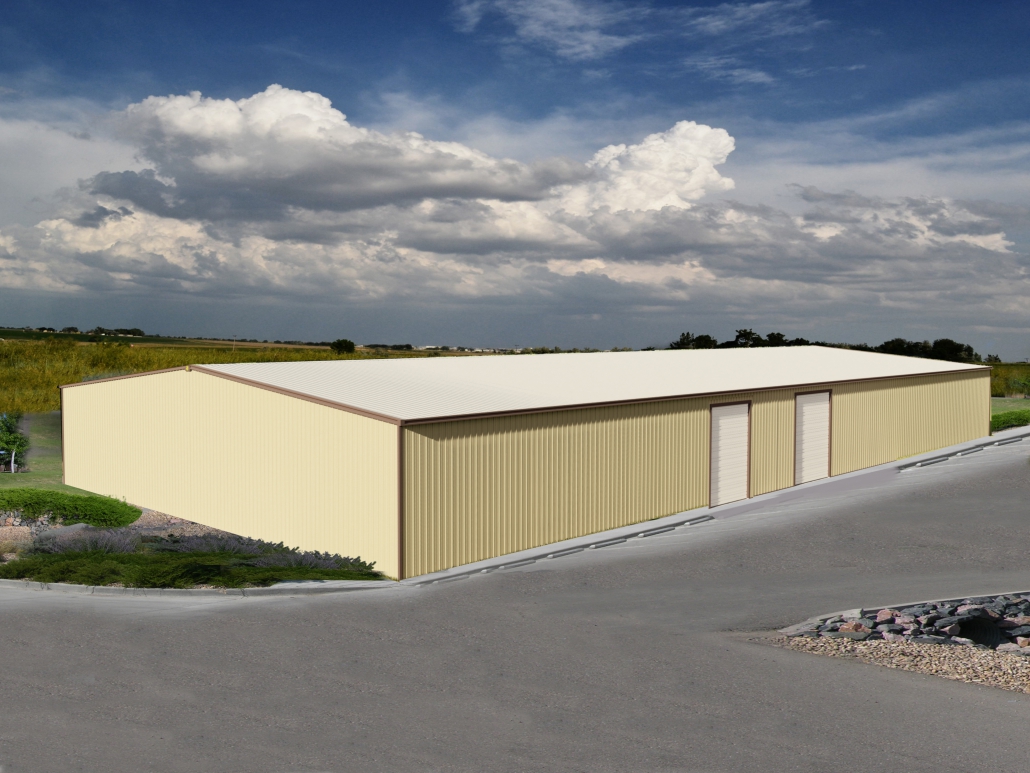 A 100×200 steel building is often designed for use as an equestrian riding arena, an aircraft hangar, a church or large wedding venue. The wide open design accommodates a wide array of needs. Interior columns and acoustic can be added if desired for use as a commercial office building, or the space can be divided up into shop bays for use as an auto body shop. No matter what your building application requirements are, Sunward Steel will design custom steel building floor plans to fit your unique specifications.
Looking for more information? Contact Sunward for a custom steel building price quote.
What Is Included With My Building Purchase?
STANDARD INCLUSIONS
Engineered Certified Plans & Drawings
Primary & Secondary Framing
Roof & Wall Sheeting with Siphon Groove
Complete Trim & Closure Package
Long Life Fasteners
Mastic Sealant
Ridge Cap
Pre-Marked Parts
In House Manufacturing In One Of Our 3 Local US Factories
Delivery to Site
See a Complete List of Our Building Features and Warranties
CUSTOMIZABLE OPTIONS
Insulation Packages
Insulated Metal Panels
Thermal Blocks
Doors
Windows
Vents
Fans
Skylights
Solar Panels
Wainscot
Cupolas
Gutters & Downspouts
Exterior Finishes
COLOR OPTIONS
Ash Gray
Burnished Slate
Light Stone
Saddle Tan
Hunter Green
Koko Brown
Charcoal
Hawaiian Blue
Polar White
Rustic Red
Black
Galvalume Plus Also Available
* Note – Actual colors may vary based on screen and monitor resolution / settings.  Color charts and / or metal color chips are available and should be reviewed before choosing final building colors.
FAQs
Should I Insulate My Building?
What Is The Best Roof Pitch For My Building?
How Can I Customize My Building?
What Is The Average Cost Of a Steel Building?