Equestrian Riding Arena in Golden, Colorado
Sunward Steel Buildings, Inc., had the pleasure of fabricating and supplying (4) pre-engineered metal buildings. Combined, the buildings make up an equestrian riding arena and training facility for the Westernaires Organization in 2002.
Offering unrivaled structural integrity, the buildings sit on the grounds of Golden's world-famous Westernaires training facility, which serves as an educational and training resource for local youth looking to hone their skills with regard to Western riding, precision drills, and horse care. A key resource for the area's equestrian enthusiasts for more than 70 years, the Westernaires hosts numerous special events and shows throughout the year, and the facility also serves as a training ground for riders looking to learn trick riding, Roman riding, and dressage, among other efforts and disciplines.
Key Customizations
The Westernaires steel training facility features a number of key customizations made to enhance the riding and showing experience of building users, among them viewing stands for spectators and light bands along each overhead eave that allow plenty of natural sunlight inside. The facility's formal entry area also boasts a custom Sunward octagonal window, enhancing aesthetic appeal, while large intake vents and exhaust fans enhance air quality and improve the overall user experience.
The facility also features gutters and downspouts throughout, which reduce corrosion and minimize damage by helping divert water away from its foundation.
A Year-Round Resource for Colorado Equestrian Enthusiasts
In engineering this steel equestrian facility, fabricators gave special consideration to the variable climate and occasional extreme storm activity seen throughout the area, taking care to adhere to all building codes and load requirements in place across the region. Offering unmatched strength and durability, the facility offers a safe, comfortable spot to ride and show year-round, regardless of outside temperatures or weather patterns.
A tremendously successful project, the fabrication of this steel equestrian facility set the stage for future partnerships between Sunward Steel and the Westernaires. In fact, Sunward regularly sponsors the Westernaires at the National Western Stock Show, a world-famous livestock, horse, and rodeo show with a more than 110-year history in the region.
Situated along Clear Creek, along the Front Range of the Rocky Mountains, Golden, Colorado, is part of Jefferson County. The community sits roughly 15 miles west of Denver and about 10 miles southwest of Arvada.
Considering purchasing a prefabricated steel equestrian building or horse barn in Colorado or another part of the country? Explore our options for metal buildings in Colorado or click here for a price quote.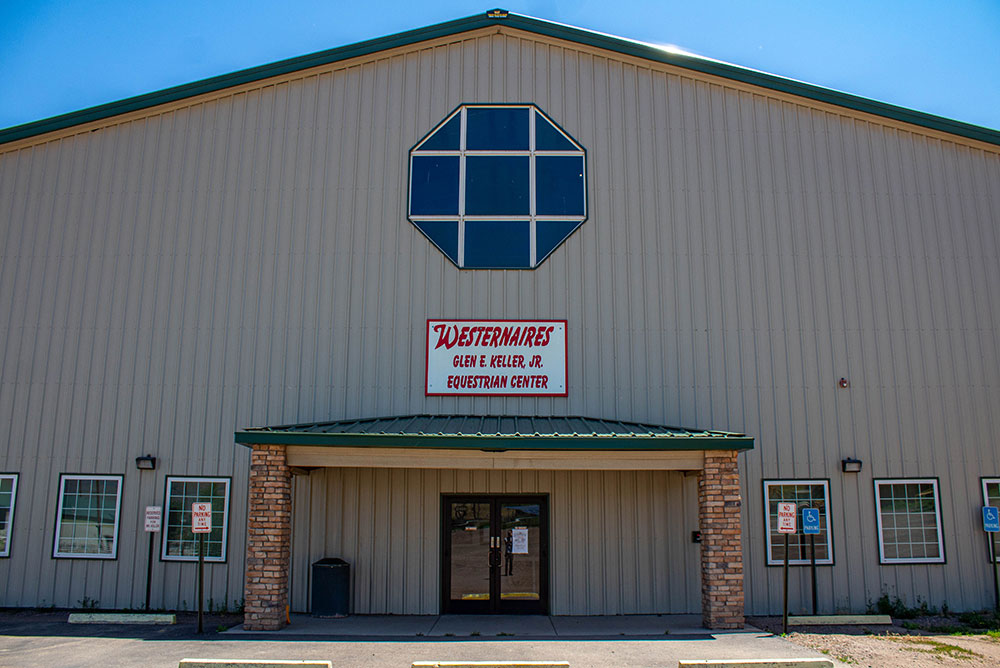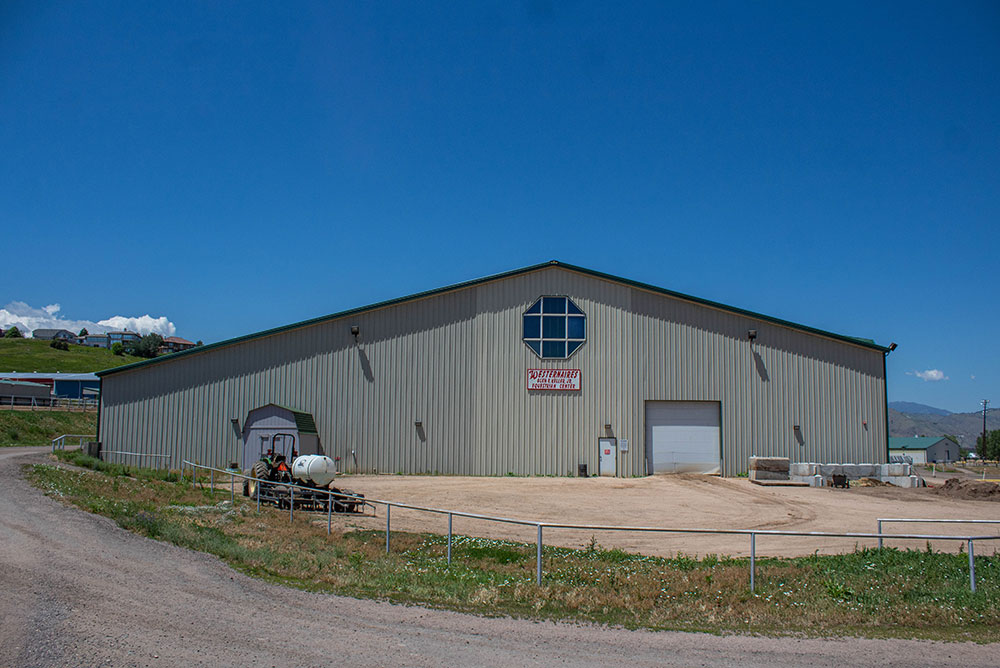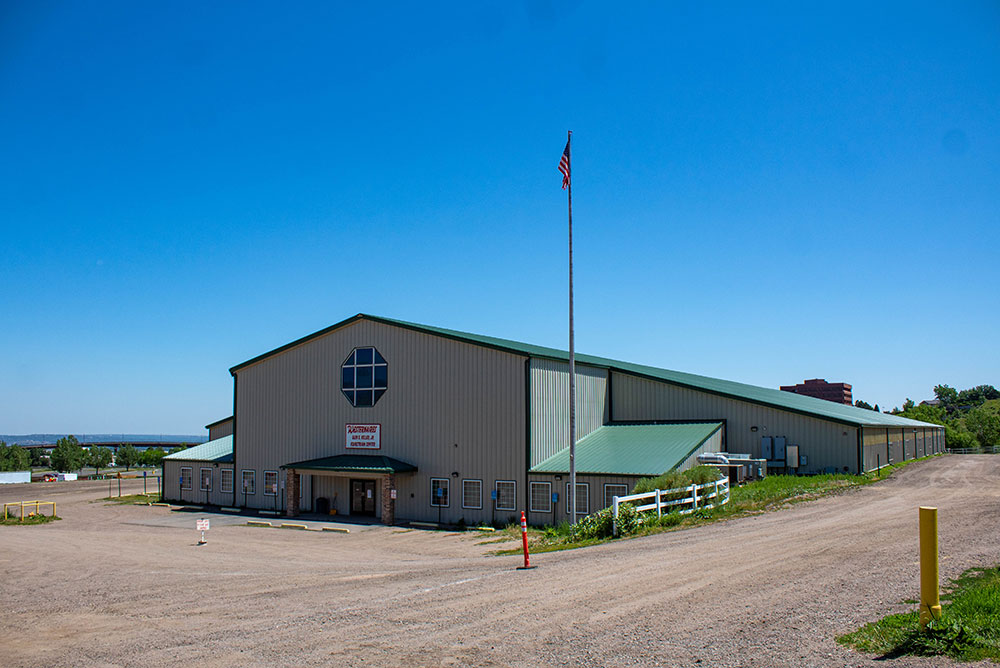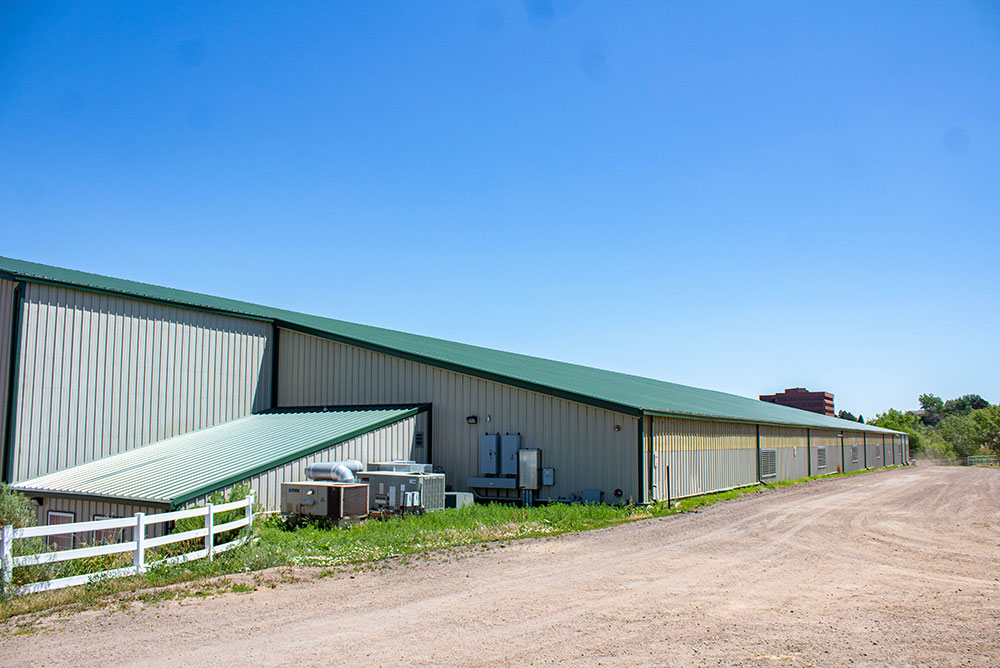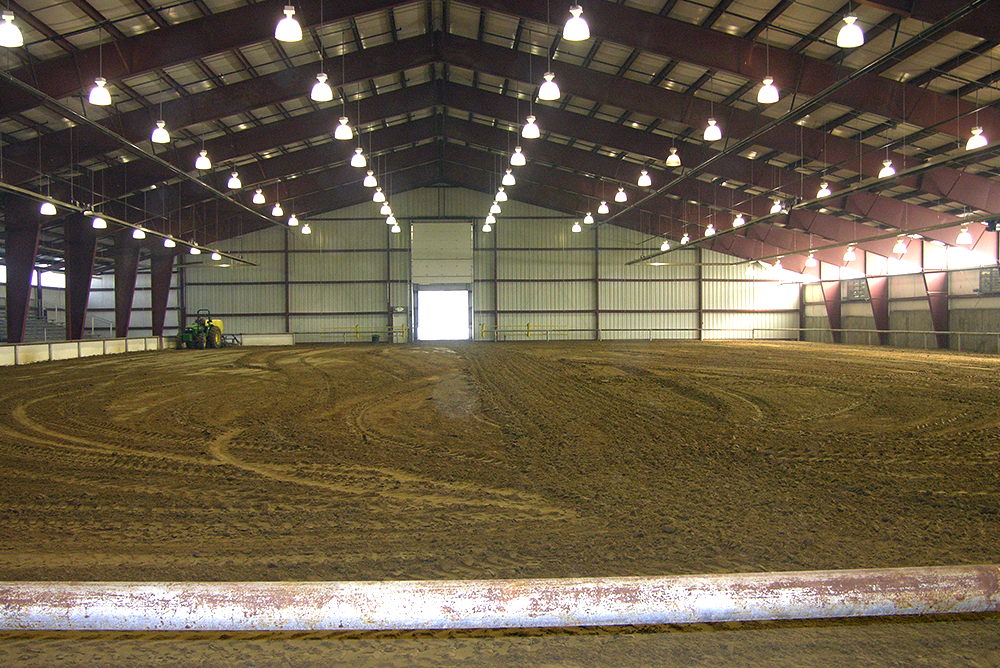 Building Specifications
Sunward Steel worked in close conjunction with the Westernaires team from project conception to completion, assisting with everything from the initial design and engineering process to the final customizations and delivery at the jobsite. Among the primary goals of the Westernaires team was to create an open, unobstructed space that would allow ample room for riding and showing, and Sunward utilized a clear-span design that eliminates interior obstructions and columns to accomplish this.
Once complete and erect, the first prefabricated steel equestrian building, a clear span riding arena, stands 150' x 310' x 18' / 24'-3" in size, while the second boasts a finished size of 25' x 250' x 18' / 24'-3". The third structure, stands 75' x 25' x 30'-6" in size, while the fourth and final steel equestrian building stands 35' x 25' x 18'-9" / 10', 8' x 25'-8" x 10' / 12'. Altogether, the steel equestrian buildings cover 56,500 square feet, with the main riding arena featuring an unsymmetrical gable design.
Featured Sunward Steel Equestrian Buildings