Steel Garage in Williston, South Carolina
Sunward Steel Buildings, Inc., produced this pre-engineered steel garage for a customer in Williston, South Carolina, in May of 2020.
Used to store and service vehicles, the spacious, clear-span metal garage has an open, column-free interior that creates plenty of space for storing cars or trucks. It also has high ceilings that accommodate car lifts, giving the building owner a safe, covered place to work on cars and store tools and supplies.
The steel garage also features an insulation package, which makes it ideal for all-season use. The roof and wall insulation also lowers energy bills for the building owner, resulting in considerable savings over time.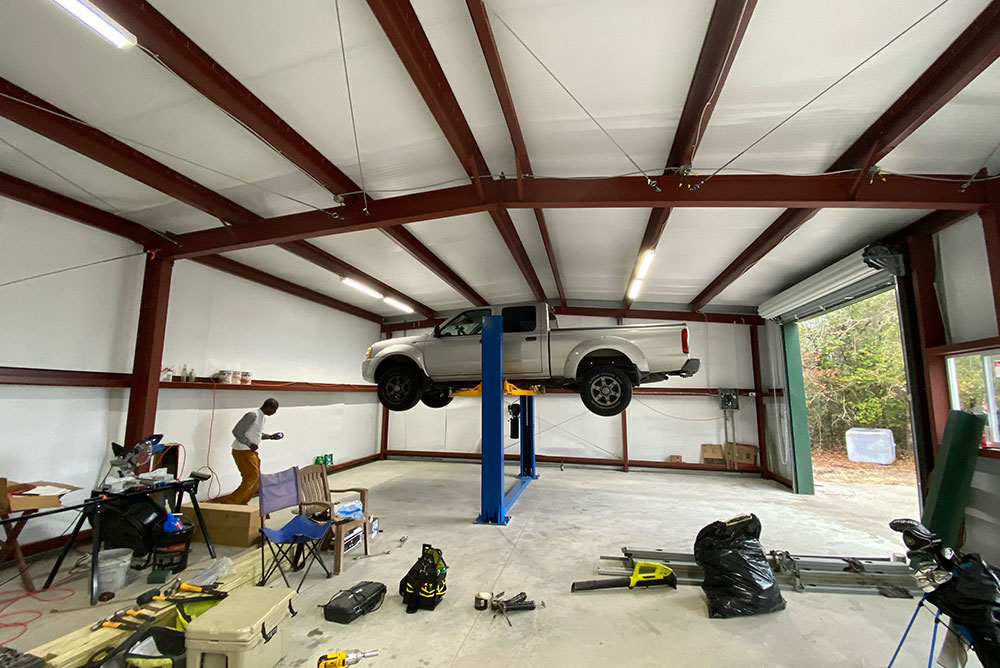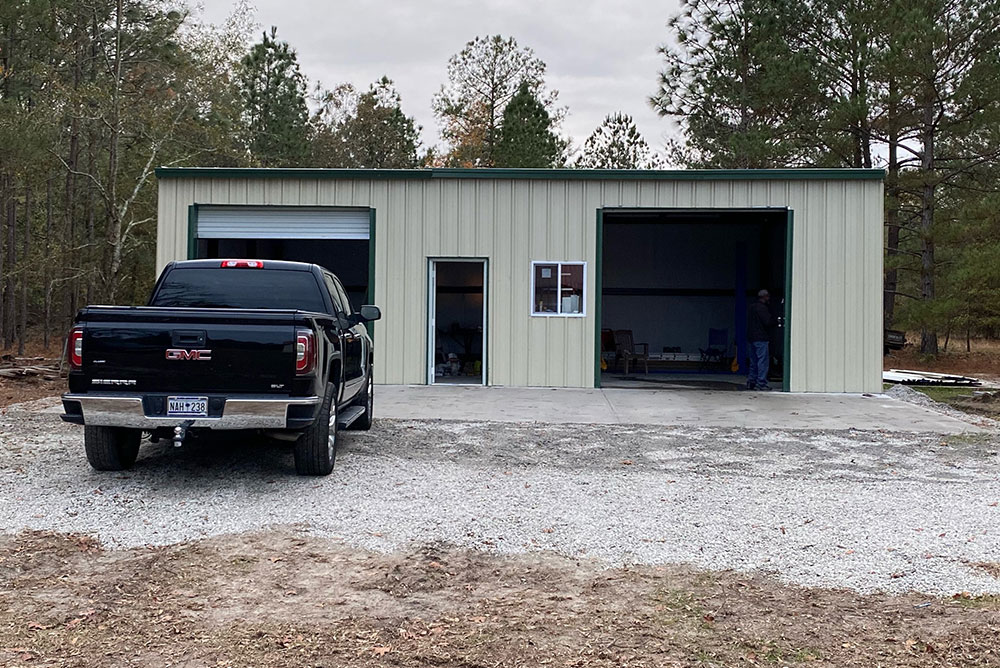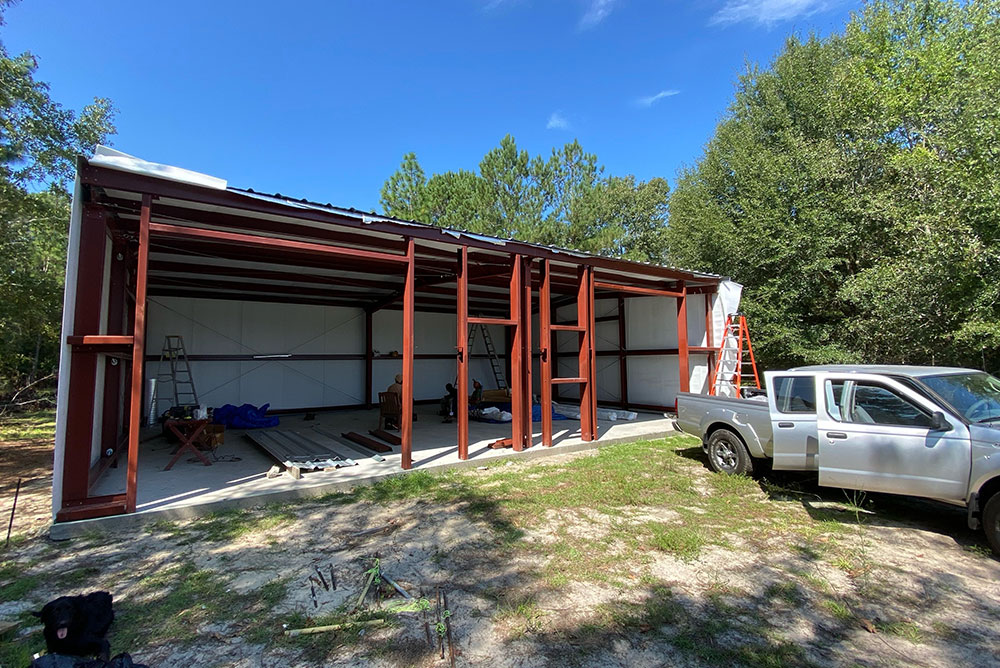 Building Specifications
The steel shop and garage has impressive curb appeal thanks to an attractive, Light Stone exterior and Hunter Green trim. Overhead, it has a heavy-duty Galvalume Plus gable roof with a 1:12 pitch, and (4) framed openings allow vehicles, building users and natural light inside.
The metal auto shop has (1) 3070 opening holding (1) 3070 commercial walk door, (2) 10'x10' openings for overhead doors and (1) 4'x3' window. The garage's R-13 roof and wall insulation helps the interior of the building stay comfortable, regardless of outside temperatures, and it also helps guard against condensation.
There are 4" rain gutters along the roof that offer another layer of protection against condensation. The metal garage also has a 3.5-psf snow load and an upgraded, 117-mph wind speed rating in line with local building codes.
Car, Boat & RV Storage Solutions
Steel buildings offer superior protection for cars, boats, RVs and ATVs, helping keep them dry and safe from theft, vandalism and other hazards. Available in a broad range of sizes and designs to accommodate different vehicles or storage needs, prefabricated metal garages are easy to configure when it comes to aesthetics, doors and windows, insulation and more.
Part of Barnwell County, the town of Williston sits 9 miles west of Blackville and about 21 miles southeast of Aiken.
Featured Sunward Steel Garage & Shop Buildings