Indoor Rock Climbing And Tennis Gym in New Rochelle, New York
Sunward Steel Buildings, Inc., manufactured and provided this prefabricated steel gymnasium building on behalf of a customer in New Rochelle, New York, in early August of 2005.
The building currently serves double-duty as the New Rochelle Racquet Club and Pine Brook Fitness and provides a safe, indoor space to use for tennis, rock climbing, aerobics, and similar athletic and recreational efforts. Many children and adults from across the surrounding community use the space for public or private tennis lessons, and the building is also available for rent for birthday parties and similar special occasions. The facility also hosts a number of summer camps and similar opportunities for community members looking to perfect their tennis game, enhance their rock-climbing abilities or give their children something productive to do after school ends for the year.
Affordable Steel Athletic & Municipal Buildings
Often the first choice among those seeking sturdy, economical buildings to use for municipal or athletic purposes, pre-engineered steel buildings are easy to erect, maintain and customize. Ideal for use as gymnastics centers, equestrian arenas, tennis courts, workout facilities, basketball courts or numerous other athletic or recreational applications, metal buildings typically go up in a matter of days, rather than weeks or months, because they are already preassembled by the time they arrive at a job site.
This particular steel athletic building has served residents of New Rochelle and surrounding southern New York for more than 15 years, maintaining its good looks and structural integrity every step of the way. New York's seventh-largest city, New Rochelle is part of Westchester County. It sits about 2 miles north of the New York City border, neighboring Pelham, Pelham Manor, Eastchester, Scarsdale, Mamaroneck and Larchmont. 
Considering purchasing a prefabricated steel building for athletic, recreational, municipal or other use in New York or another part of the United States? Click here for a price quote.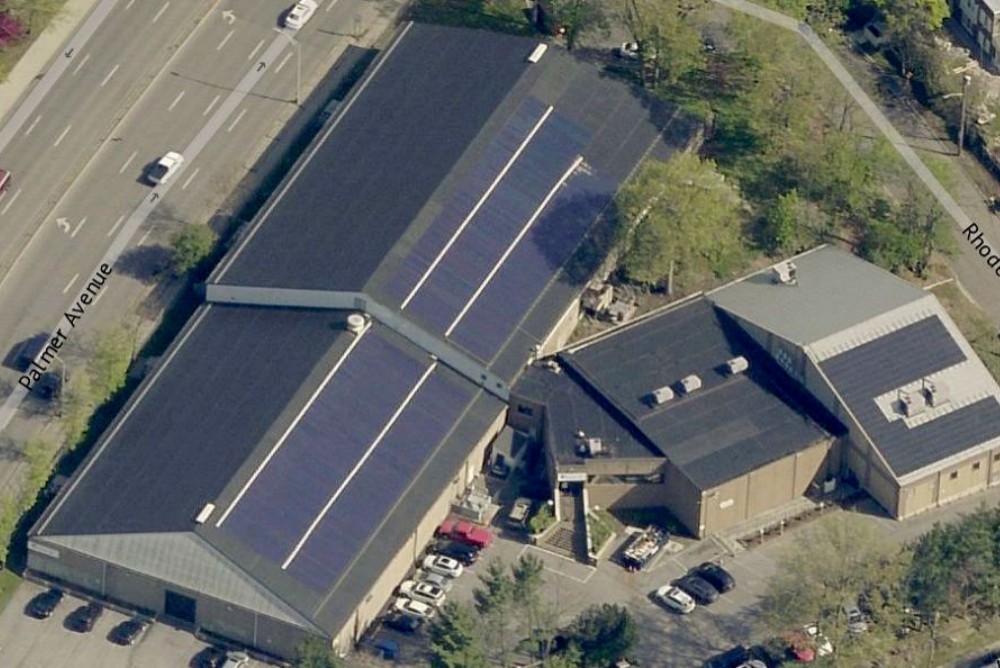 Building Specifications
Expansive, hardwearing and built to last, the steel athletic building is 124.75'x57.75'x20' in size, offering a clear-span design that eliminates interior supports, freeing up more room for tennis and other athletics. It has high overhead clearance, leaving plenty of space for rock-climbing walls, and it has a corrosion-resistant Galvalume steel roof with Colonial Green trim and a 4:12 pitch providing protection from above.
Comprised of sustainable, heavy-duty steel parts, the steel gymnasium offers unparalleled strength and durability, and it also has several enhancements that make it better-suited for life in New York. The metal building's climate-related customizations include a 110-mph wind speed rating and a 31.5-psf snow load; which adhere to applicable building code requirements in place across New Rochelle.
Featured Sunward Steel Gymnasium Buildings