Pair of Prefabricated Steel Body Shops in Champlin, Minnesota
Sunward Steel Buildings supplied these (2) prefabricated steel buildings for a client in Champlin, Minnesota, delivering the first structure in February 1997 and the second in January 2022. 
The buildings together function as an automotive repair shop, with the second building added 25 years after the first one to meet growing consumer demand in the area. The steel auto buildings both have clear spans and high ceilings that create plenty of room for storing and servicing traditional and classic vehicles, commercial trucks, construction equipment and similar assets. 
While the buildings offer plenty of space for working on cars, they also feature an administrative area, and one also has a second-story mezzanine that creates additional usable storage space. The new building supplied also has roof and wall insulation, which keeps the interior comfortable while helping prevent condensation and mold growth. 
The new metal body shop expands the business's capabilities, allowing workers to service a growing number of vehicles at the same time while keeping them out of the sun, snow or rain. 
Body Shop Specs & Details 
Both metal body shops have attractive, eye-catching exteriors thanks to Ash Gray paint and complementing Polar White trim. The original steel building supplied in 1997 is 30'x98'x15', while the second building delivered for the business owner is 50'x85'x17.33'/16.5'. 
Heavy-duty steel roofs cover both buildings, with the original building's roof sporting a 3:12 pitch and the newer building's roof, a 1:12 roof pitch. The newer building also has (6) framed door openings in varying sizes distributed throughout. There are (3) 12'x12' overhead door openings, (1) 14'x14' overhead door opening, (1) 12'x14' overhead door opening and (1) 3070 opening for a walk door. 
The roof of the newer building has 12" of fiberglass insulation in its roof and 6" of insulation in the walls. The insulation has rugged, WMP-VRR facing, which helps protect it against damage while improving how the building looks on the inside. 
Sunward also engineered both automotive buildings to adhere to the building code requirements that were in place at the time of construction. The original, 1997 building has a 90-mph wind load, while the newer building supplied has a 115-mph wind load and a 35-psf snow load. 
Durable, Economical Steel Automotive Buildings 
Sturdy, low-maintenance and easy to erect, pre-engineered steel buildings often serve as garages, carports, body shops and car dealerships, among other common automotive uses. Resistant to damage caused by pests, fire, and extreme weather and temperatures, among other hazards, these buildings typically require much less maintenance than wooden buildings of the same size. 
Located in southeastern Minnesota, the city of Champlin is part of Hennepin County. A northern suburb of Minneapolis, Champlin sits about 18 miles outside the city and neighbors the communities of Anoka, Dayton, Brooklyn Park, Maple Grove and Coon Rapids.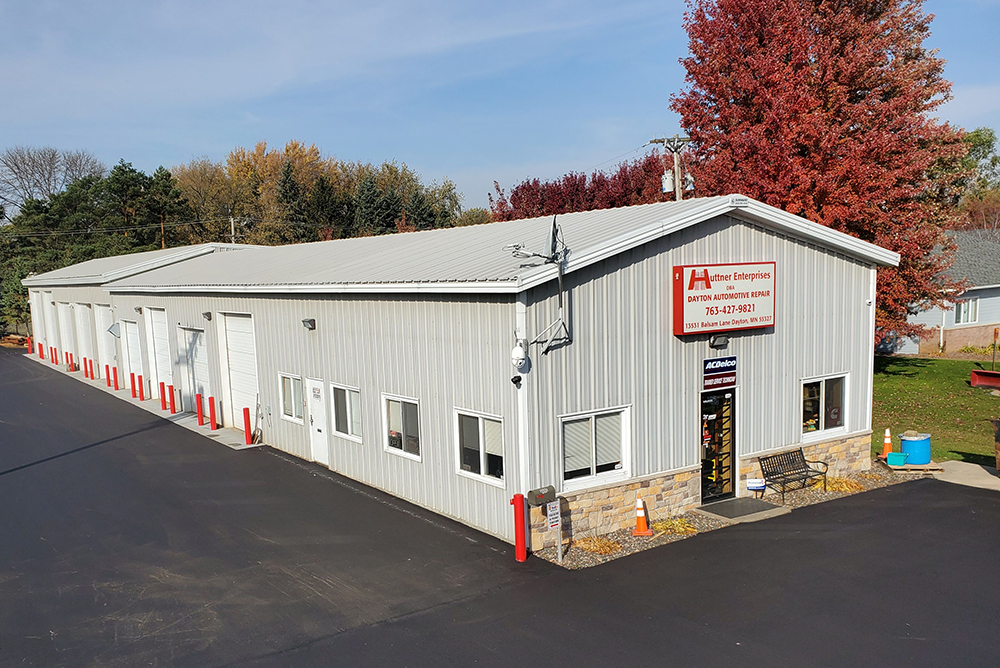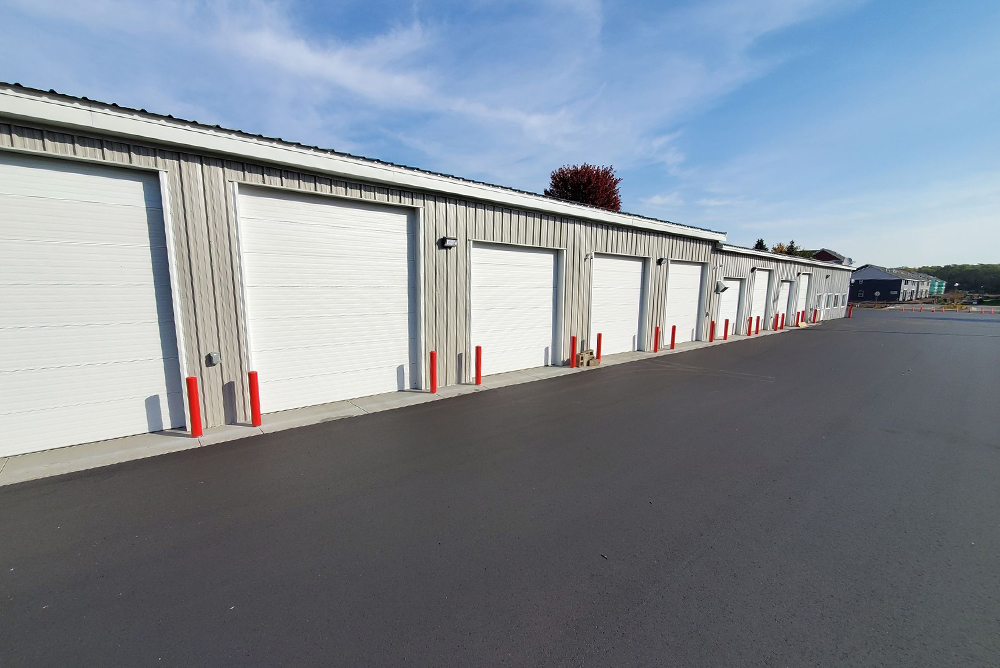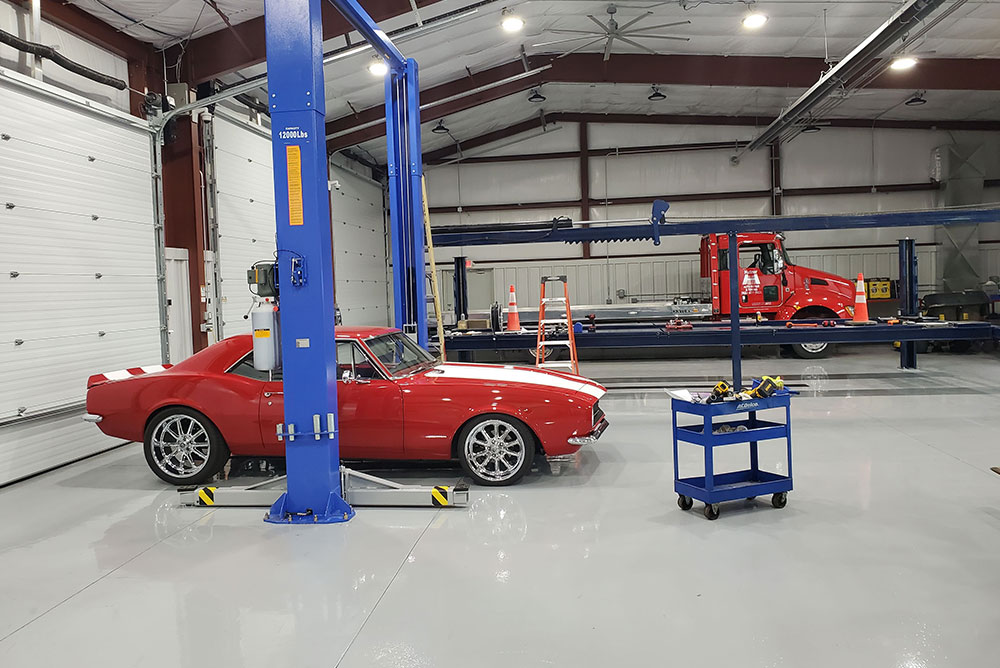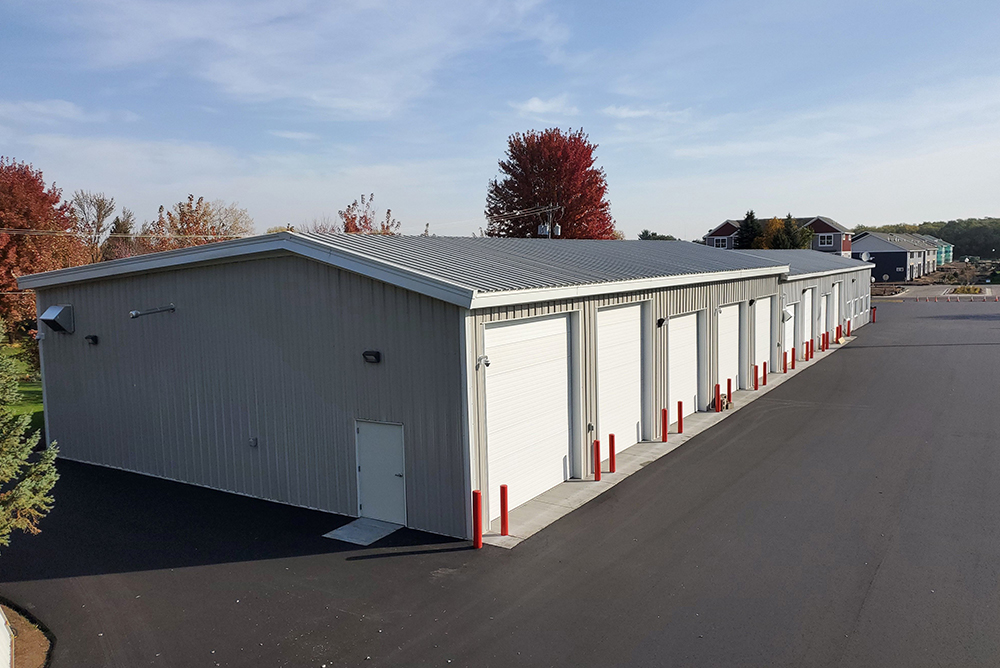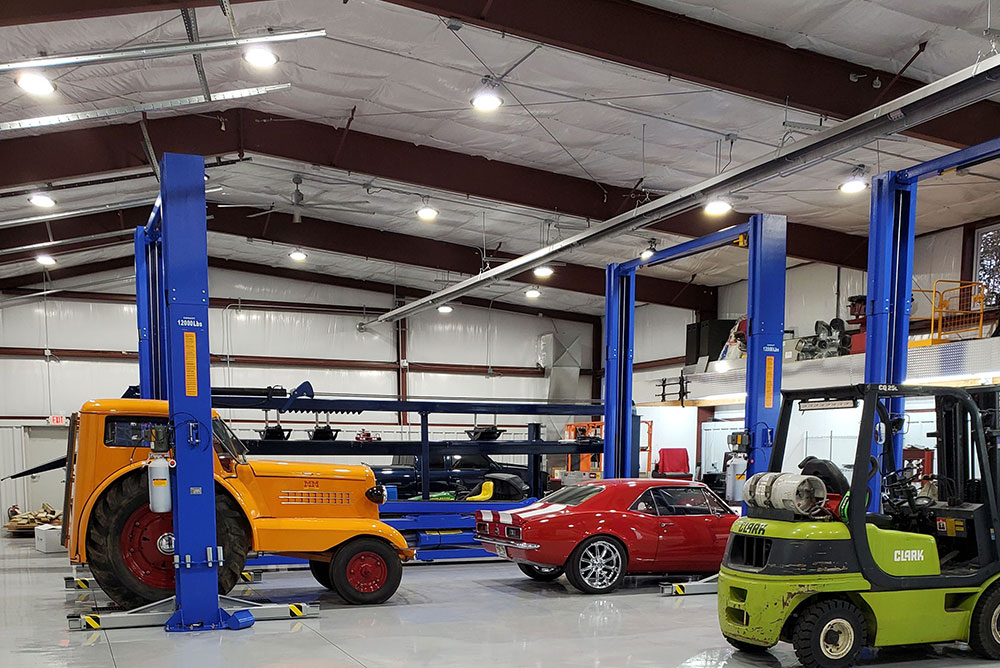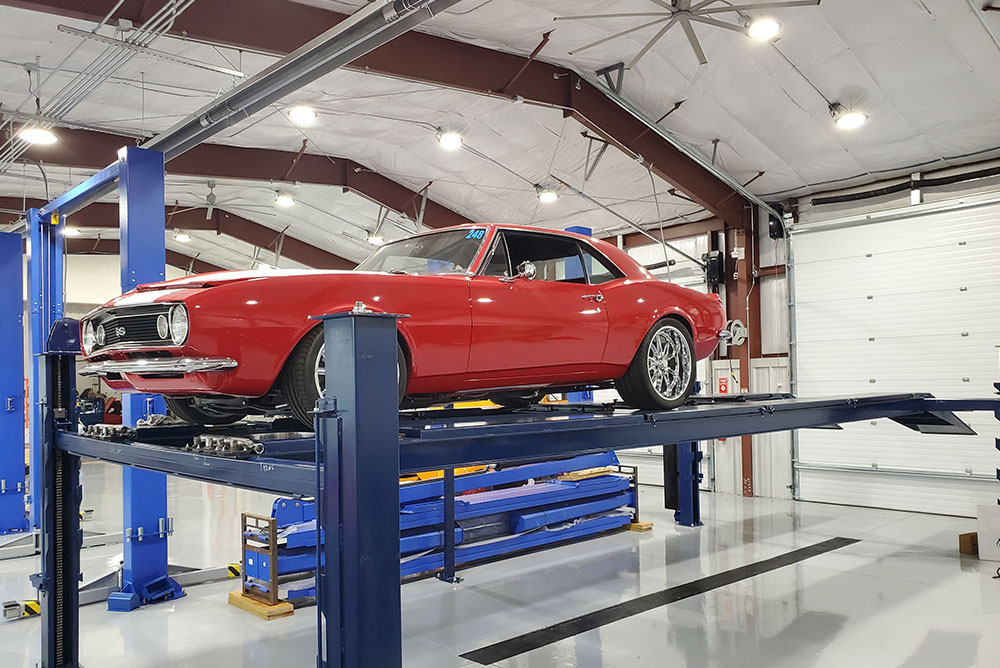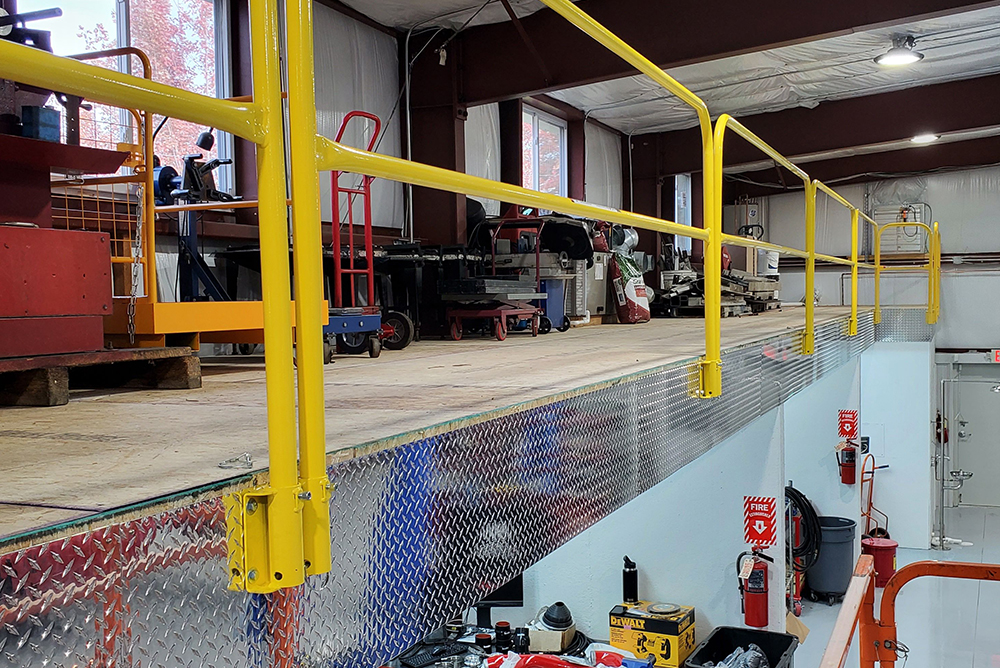 Featured Sunward Steel Commercial Garage Buildings