Pre-Manufactured Steel Home in Arvada, Colorado
What sets Sunward Steel Buildings apart from the competition? Take a look at this steel home in Arvada Colorado. We designed, incorporated, and manufactured all components needed to complete construction; every bell & every whistle. This blueprint, this building, and this home are what dreams are made of.
Accommodating the Family
Steel homes have become increasingly popular in recent years as more and more people dismiss long commutes in favor of staying closer to home. In modern times, the home office and other areas of the home have become increasingly popular. We are working, teaching, growing and raising our family from our homesteads; located either in the inner city or county.
We understand the importance of owning a home, that's why we provide blueprints with affordability at the helm; commercial grade, top quality buildings. We offer impressively high wind speed ratings that will surpass all state and local governing build requirements; and will sustain through the toughest of conditions. Our building kits are also faster and more affordable to erect than traditional wood homes, resulting in significantly lower costs of construction and overall insurance fee's.
We take pride in every building, whether it be one of our custom pre-manufactured steel buildings, or a stored building kit ready for delivery; we have buildings for every project & every budget. If you have questions on a new project or existing buildings; we would like to speak with you and discussing what our building kits offer. We offer many different options, Building Specials & Building Closeouts. Stamped Engineered Drawings included with all building prices & closeout buildings include a 40-year warranty on colored walls, color trim, and galvalume canopies. If you have questions about our buildings, give us a call at 866.535.8632 or visit us on Facebook, Instagram & Pinterest.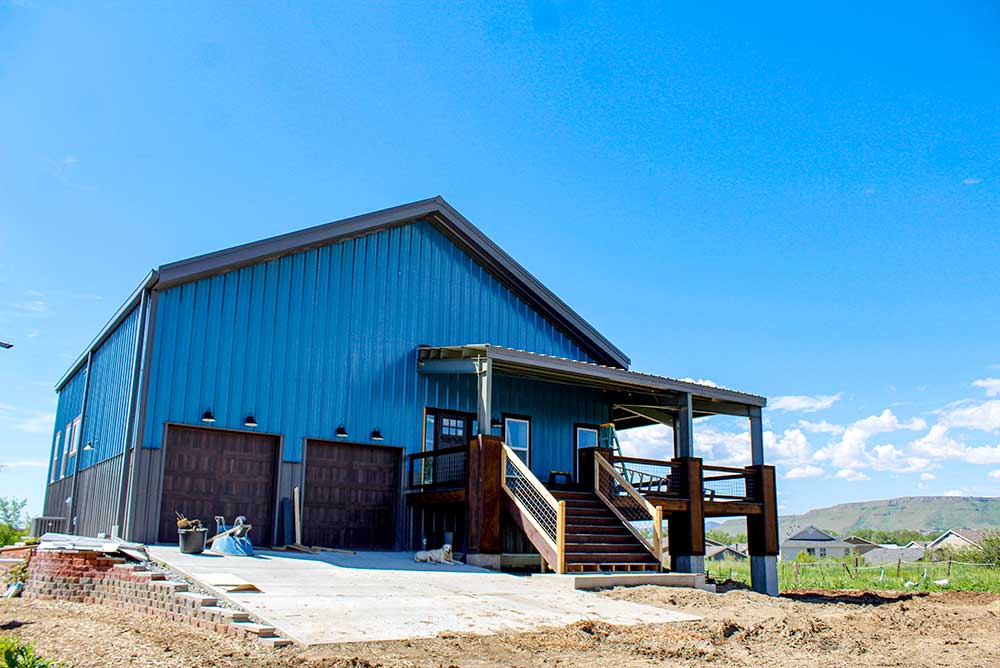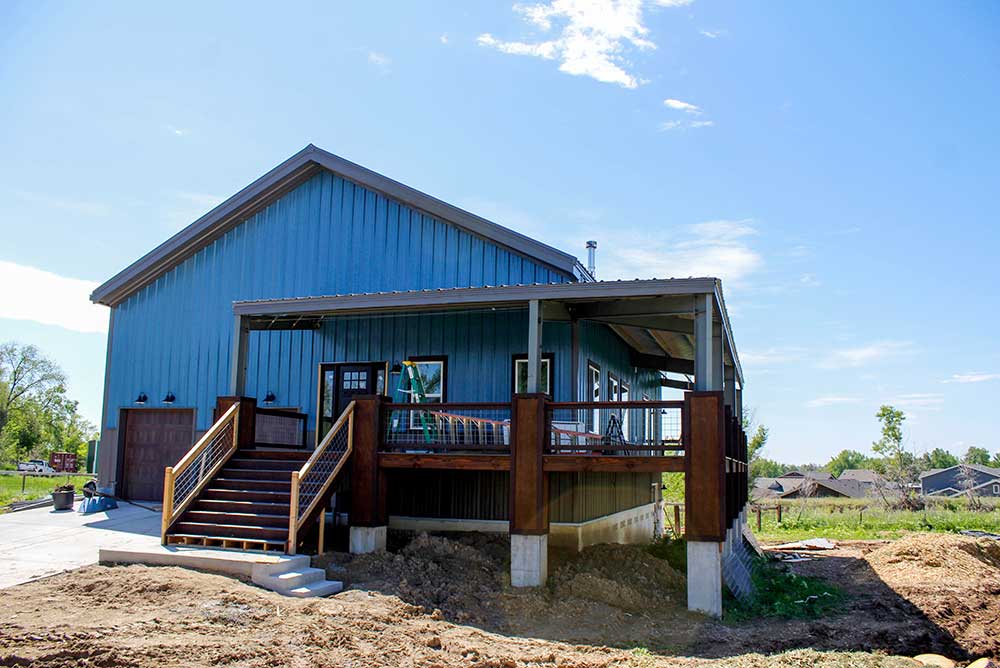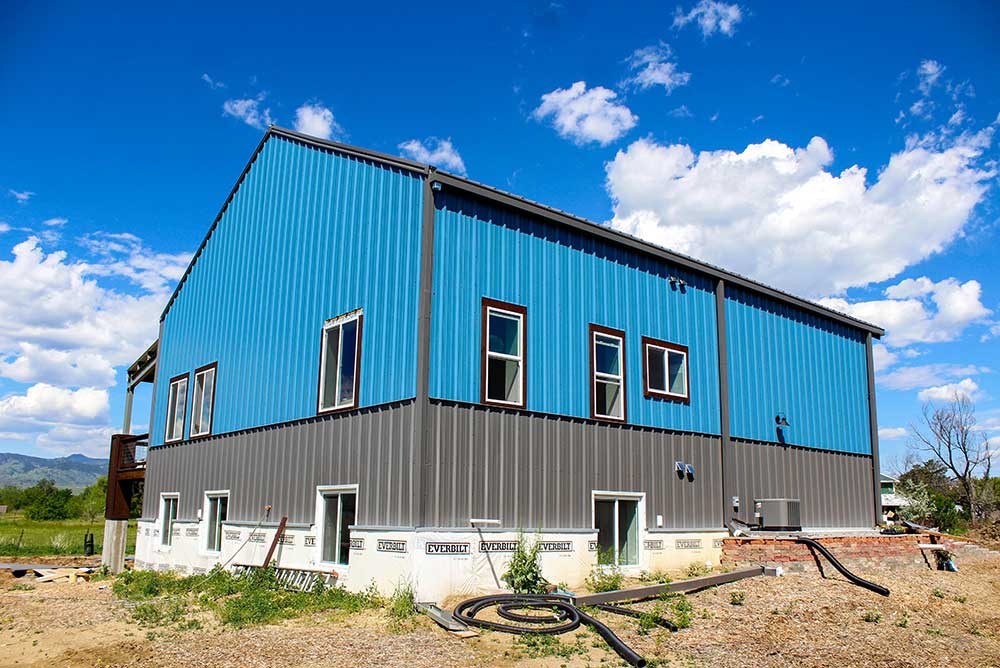 Building Specifications
Roman Blue in color, and introducing itself with a cool modern atheistic; demanding your attention. Two steel structures make up this one completed home, 42W x 48L x 18H & 10W x 48L x 14.33-16H. Designed with an interior clear-span design that maximizes usable interior floor space, and its heavy-duty, corrosion-resistant roof is Galvalume in color with a complementing Charcoal Grey trim package with a 6:12 pitch.
Other notable customizations include (1) 3'4"x7'2" walk door opening, (2) 8'x8' framed openings. Additional climate-related accommodations that keep the structure compliant with applicable building codes include a 140-mph wind speed rating and 31PSF roof snow load. The building also features an 8' overhang canopy at the left end wall, creating usable extra space.
Featured Sunward Steel Home Buildings