Metal Arch Farm Building in Roseburg, Oregon
Sunward Steel Buildings, Inc., manufactured and supplied this pre-engineered steel building on behalf of a customer in Roseburg, Oregon, in January of 2000. Nowadays, the rugged, sustainable prefabricated metal arch building functions as a shop and storage area on the grounds of the Circle Oaks Ranch, a farm property owned by one of the region's top real estate brokers.
Used daily by the owner for more than 20 years for dirt bike storage, landscaping needs and other ranch-related operations, the building features top-notch steel construction while providing a safe, covered space to store assets and protect them from the sometimes-substantial precipitation often seen throughout the Pacific Northwest.
Long-lasting, Reliable Farm & Ranch Buildings
Because pre-engineered metal arch buildings are inherently low maintenance and are typically easier, faster, and cheaper to erect than most alternatives, they have become immensely popular among farmers and ranchers looking to fulfill various needs on their properties. Ideal for vehicle, RV, animal, agricultural or feed storage, metal arch buildings also make ideal workshops or recreation areas, and many of today's owners use them for a combination of two or more of these purposes.
Situated within southern Oregon's Umpqua River Valley, the city of Roseburg is a part of Douglas County. The community sits roughly 70 miles south of Eugene and about 45 miles from Coos Bay.
Interested in purchasing a pre-engineered metal arch building for storage, workshop, recreational or other use in Oregon or another part of the nation? Click here for a price quote.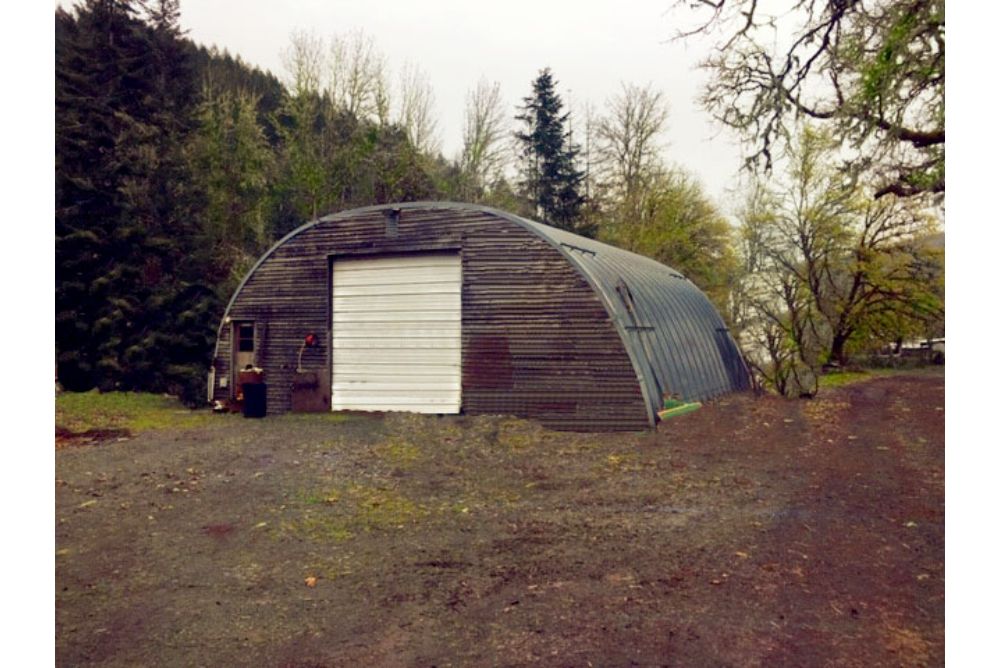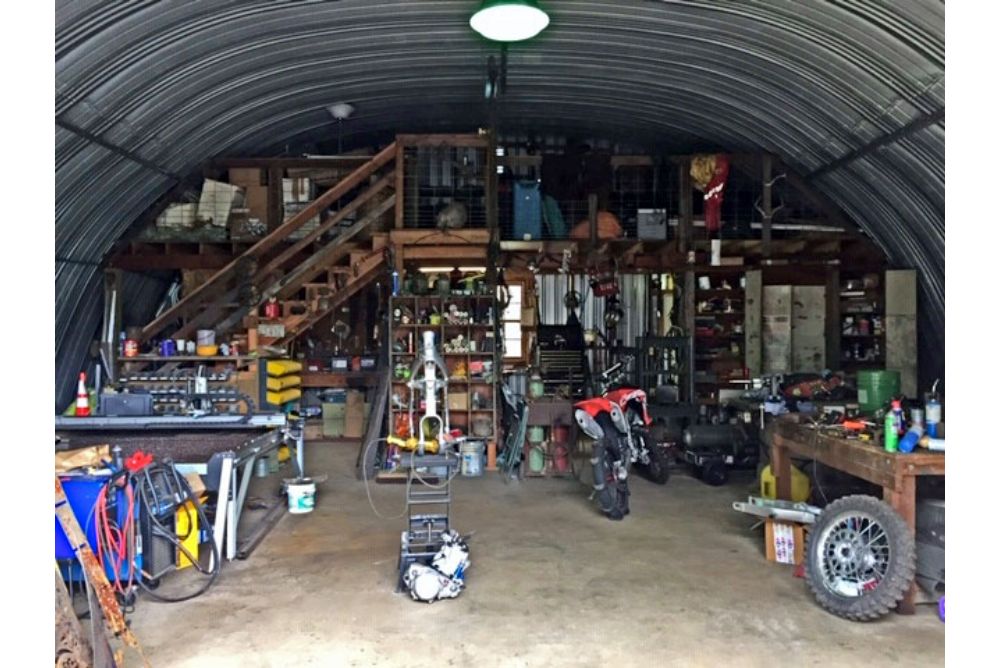 Building Specifications
Comprised of exceedingly strong and durable steel components, the arch building features an open, unobstructed interior and a finished, fully erect size of 40'x37.6'x22'. It boasts inner and outer flashing to prevent moisture from leaking through and causing damage, and designers engineered it with open end walls at the customer's request, as he had plans to add his own.
To enhance strength and durability given the climate considerations of the region and the building code requirements in place in the area, a 100-mph wind speed rating serves as a supplemental arch building feature. Versatile and multi-functional, this premium-quality steel arch building serves a variety of important purposes on the ranch property while giving the owner a safe and secure place to store and protect assets.
Featured Sunward Steel Farm Storage Buildings