Steel Barndominium in Salida, Colorado
Sunward Steel Buildings, Inc., manufactured and delivered this prefabricated steel barndominium building in Salida, Colorado, in March of 2021. 
Purchased to serve double-duty as a garage and a one-bedroom, one-bathroom accessory dwelling unit, the insulated, energy-efficient metal building offers optimal strength and durability and has numerous customizations and upgrades throughout. In addition to the garage and residential space, the Saddle Tan building with Koko Brown trim offers ample covered outdoor space, creating an additional, open-air area for the owner to enjoy as he or she sees fit. 
Located in central Colorado, the city of Salida is part of Chaffee County. The community lies about 4 miles outside Poncha Springs and about 58 miles outside Canon City.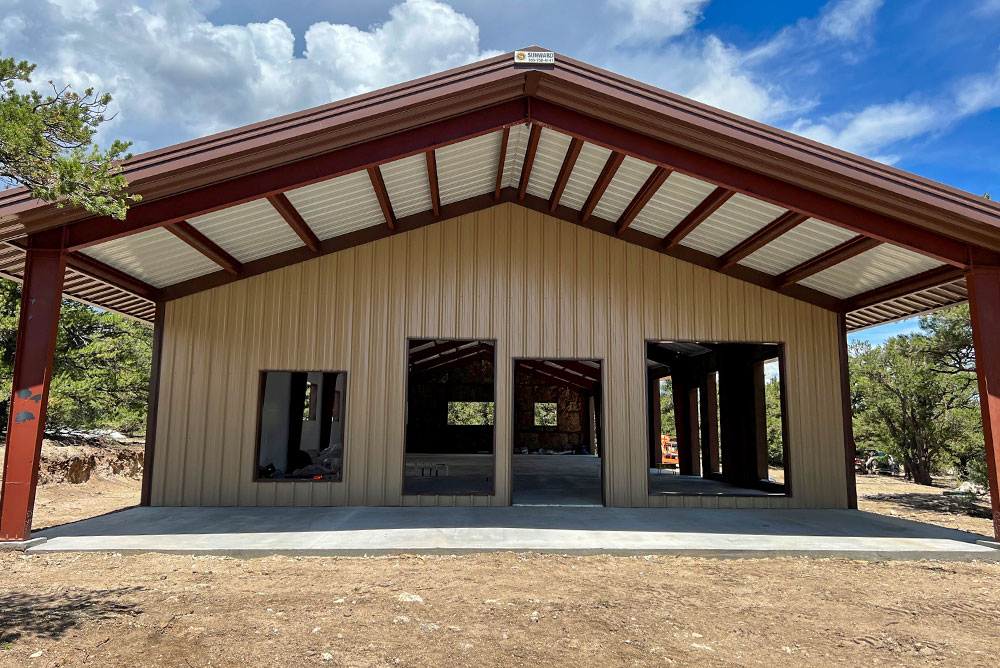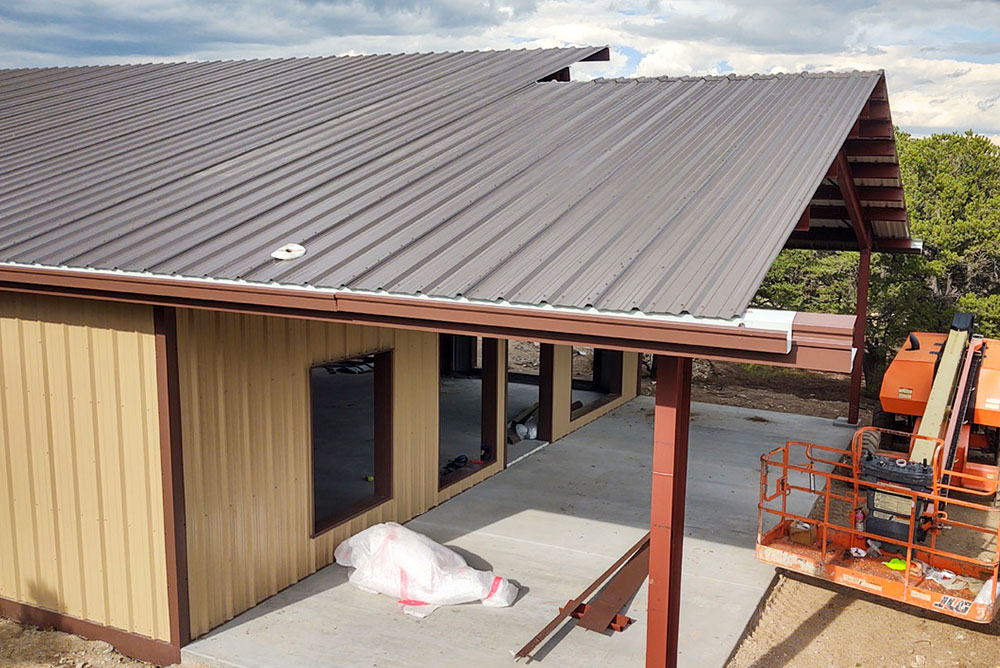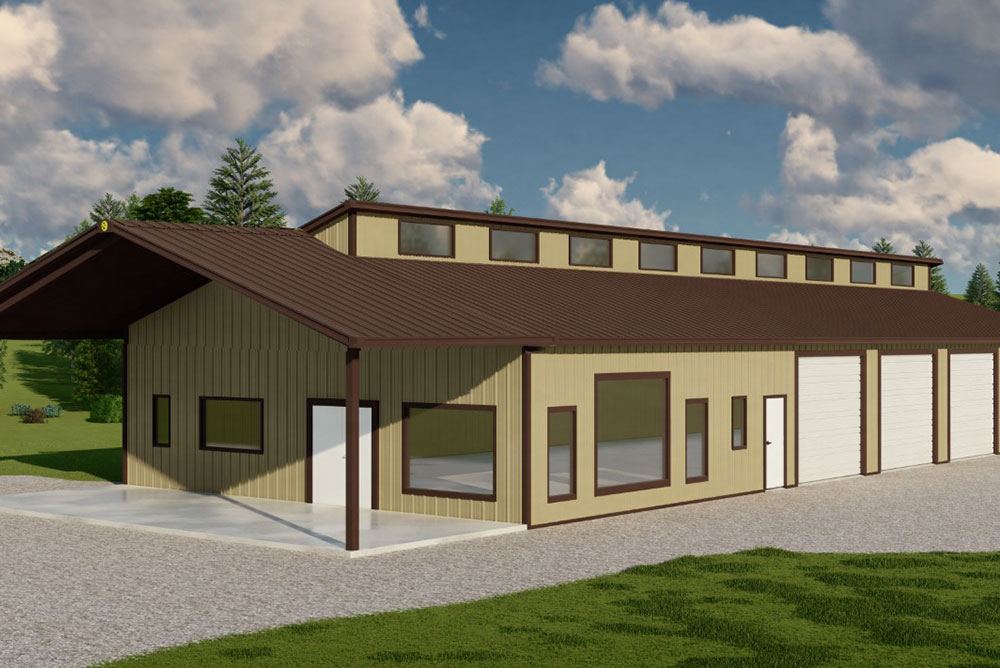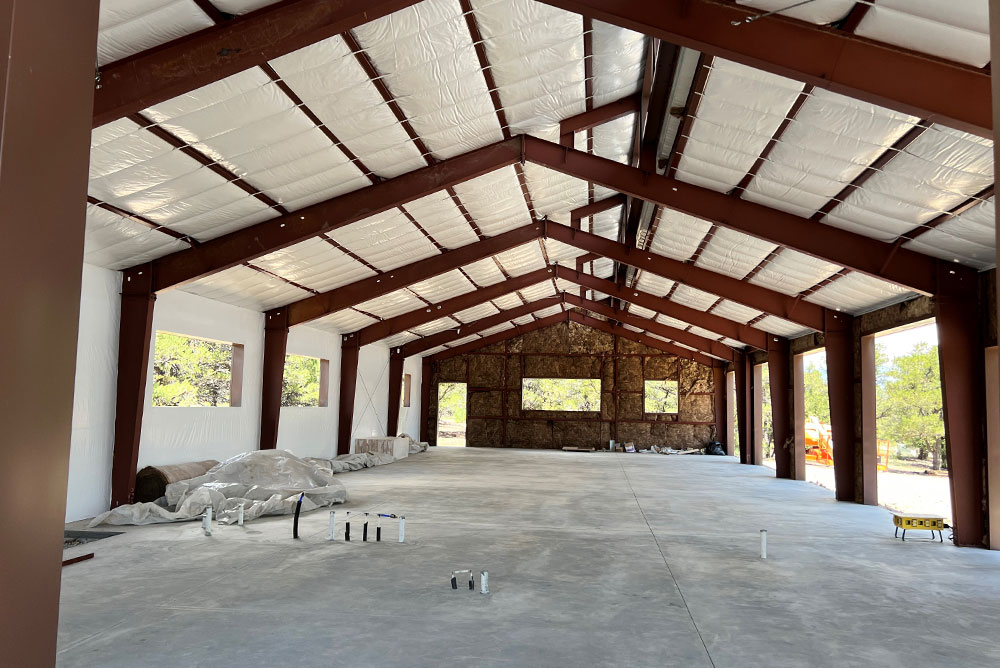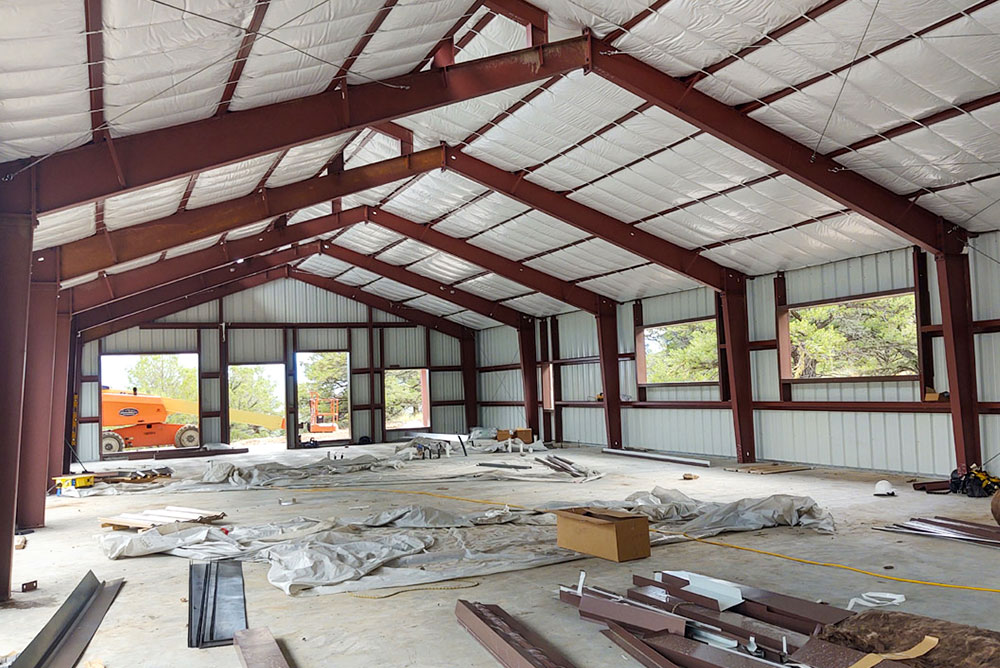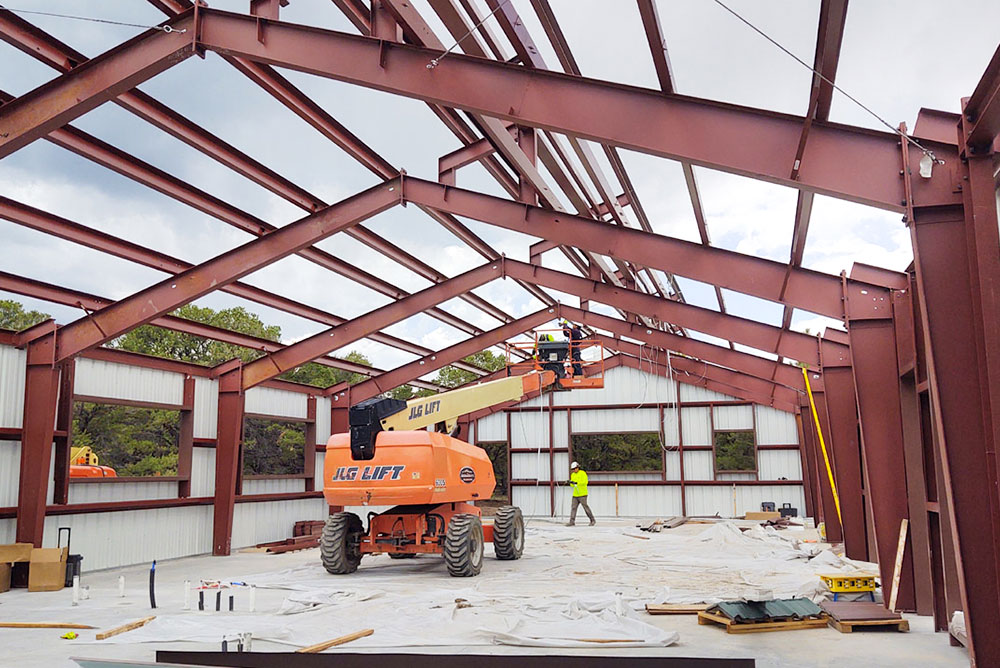 Building Specifications
"Barndominium" is another term for a steel building that combines residential space with another type of work or shop space, and this particular barndominium has an attractive, inviting exterior and stands 40'x110'x12' when raised. An insulated, Burnished Slate-colored roof with a 4:12 pitch offers protection overhead, and (10) framed door and window openings in several different sizes are additional customizations. 
Distributed throughout the metal barn and ADU are (2) 4.3334'x8.1667' window openings, (4) 12'x10' overhead door openings and (1) 5.3334'x8.1667' framed walk door opening. Also included are (1) 8'x6' window opening, (1) 8'x5' window opening and (1) 7'x4' window opening. 
Additional Customizations & Upgrades
The steel residence and garage has a high-performance insulation package that keeps energy expenses low while allowing the interior of the building to maintain comfortable temperatures. The building's roof contains 9.5" of WMP-VRR-backed R-29 insulation, while the walls hold 8" of WMP-VRR-based R-28 insulation. The heavy-duty facing material helps prevent moisture from seeping through and potentially hurting the efficacy of the insulation. 
There are 4" snow gutters lining the barndominium's roof, helping protect the building against condensation and water damage. In consideration of the building codes and typical climate characteristics of the Salida area, the metal garage and residence also features a 120-mph wind load and a 40-psf roof snow load. 
Featured Sunward Steel Barndominium Buildings