Prefabricated Metal Garage Building Kit in Whitehorse, Yukon
Sunward Steel Buildings, partnered with NGC Builders to manufacture and construct this pre-engineered metal garage building kit in Whitehorse, Yukon Territory Canada in 2014.
Energy-efficient and highly versatile, the building combines a shop with a garage space, giving its owner a multifunctional, all-season place to work, store vehicles and other assets, or utilize for any number of other purposes. Offering strength & durability during northern Canada's unpredictable climate demands, the building combines heavy-duty steel construction with supreme functionality, protecting stored equipment from the elements, pests, and other potential construction hazards.
Building Kit Bonus
Often utilized as farm buildings, storage buildings, barns, and equestrian buildings, pre-engineered farm, and agricultural buildings offer economical, easy-to-maintain alternatives to traditional wood construction. In addition to offering optimum protection for animals, vehicles, farm machinery, and other assets, they are typically much faster and cheaper to raise than wood buildings, saving owners valuable time and money. Sunward labels & sorts every steel piece & hardware as your building kit proceeds through our manufacturing plant; your correlating blueprint is termed specific & outlined, establishing uncomplicated & streamlined construction process.
Sunward Steel is dedicated to the conservation initiative and energy sustainability; with every building we manufacture, and with all custom designs, we offer a custom insulation package specific to your structures blueprint. This particular steel building serves double-duty as a combination shop-and-garage, and it has maintained its architectural appeal and usability through the years, holding its own against extreme temperatures, heavy snowfall, and more.
Working side by side with Yukon's NGC Builders Ltd. (Narrow Gauge Contracting) they hold extensive experience as a successful developer, design-builder, and general contractor of metal buildings and is the industry leader for 30+ years. Considering purchasing a pre-engineered metal building for agricultural, equestrian, automotive, or other use in the Yukon, Alaska, or another part of the United States? Contact us at 866.432.2074 or click here for a price quote.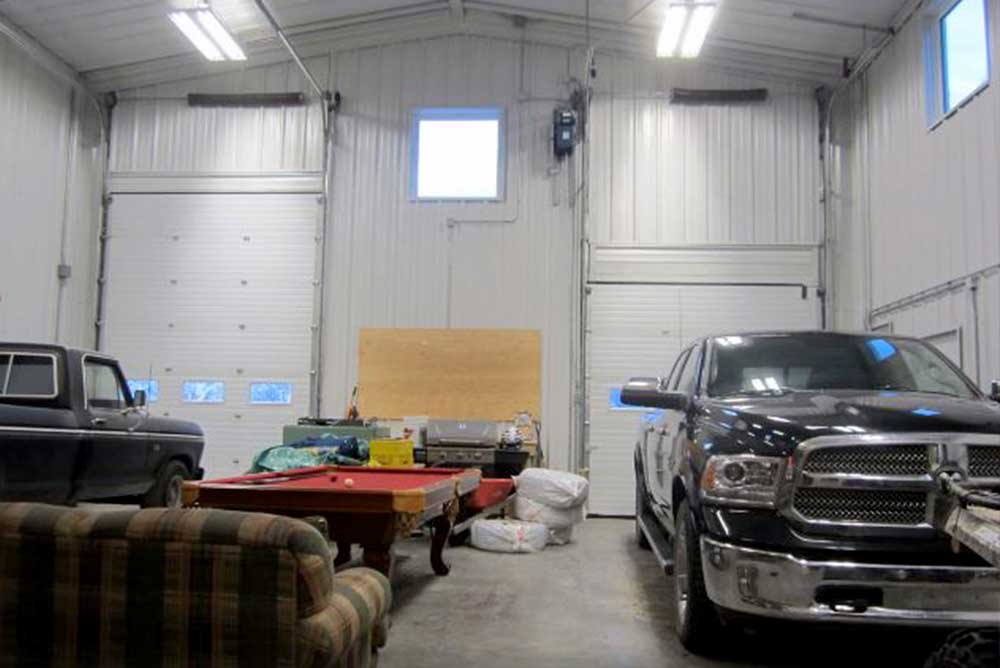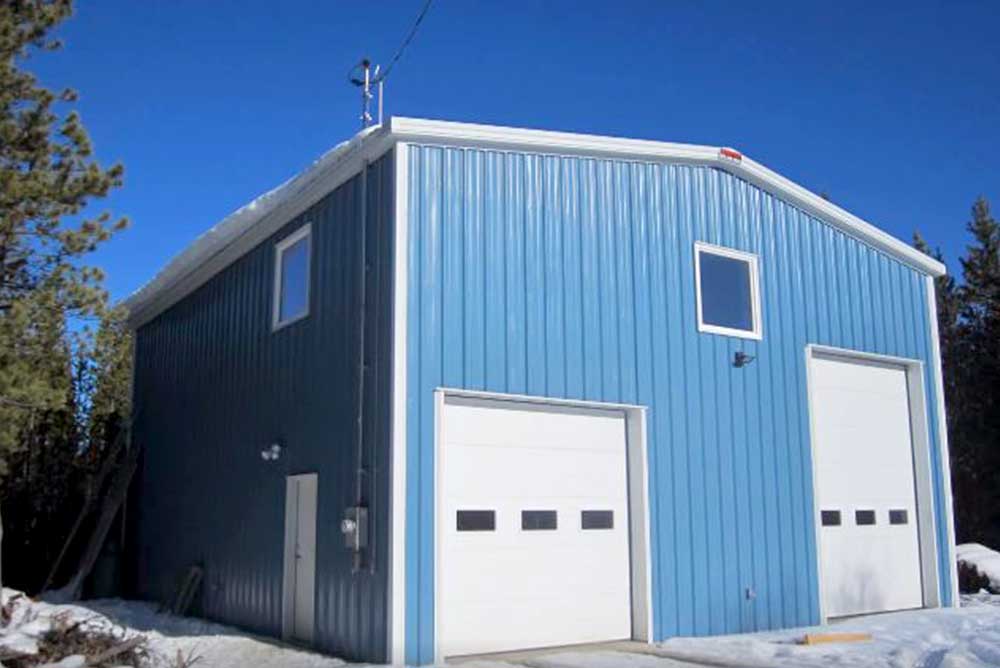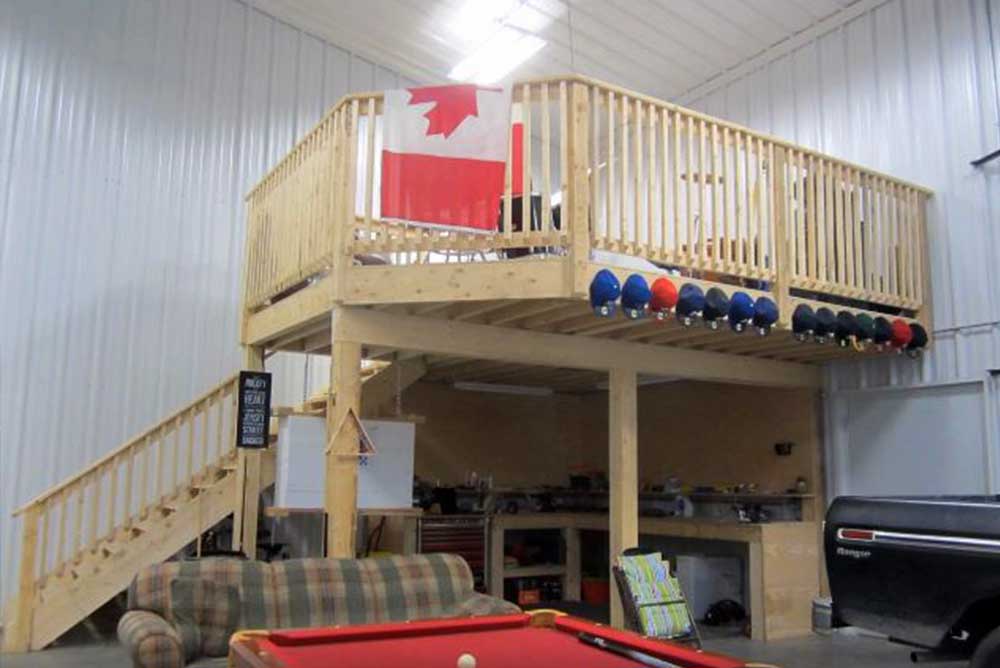 Building Specifications
Hardwearing, reliable, and low maintenance, this gable framed, custom-designed steel building kit stands 36'W x 42'L x 20'H in size and has a broad clear span, making the most of usable space inside. Constructed from durable, premium-grade steel components, it boasts a Roman Blue-colored exterior, while the roof has a purposeful 2:12 pitch and is comprised of long-lasting Galvalume metal panels.
The building owner also chose to have the structure insulated at the time of construction, which can result in substantial savings when compared with retrofitting it down the line. Installed in the roof is an R-30 blanket fiberglass Opti-Liner System insulation package. This package secures a balanced interior temperature during the fluctuating severe winter & summer months and will prove its cost-effective status with lowered heating and cooling invoices from your energy provider; for the entire lifespan of the building. Sunward offers many different insulation systems & packages for all of our building kits and systems that adapt to various designs.
Also featuring several other accommodations made with the Yukon's highly changeable climate in mind, among them an accommodating high wind speed rating and a 32-psf snow load. Other customizations and components include (2) 3070 commercial walk doors, (1) 4070 commercial walk doors, (1) 10'W x 10'H overhead door, (1) 10'W x 14″H overhead door and (3) 4'W x 4'H windows.
Featured Sunward Steel Residential Garage Buildings