Cheer Gymnasium Building in Lafayette, Colorado
Sunward Steel Buildings, Inc. was the proud supplier and manufacturer of this pre-engineered steel building in Lafayette, Colorado in 2016.
It functions as a gym and training center for the Cheer Central Suns, the state's largest and most successful all-star competitive cheer team. In total, the Cheer Central team has 320 national titles and 570 state titles, and this particular steel gymnasium gives team members across all age groups and abilities a safe, year-round place to hone their cheerleading and gymnastics skills for competitions, or just for fun.
A Trusted, Top-Notch Training Facility
A common choice among buyers and entrepreneurs seeking affordable, long-lasting buildings to use as gyms, training areas, basketball courts or similar facilities, prefabricated steel buildings are frequently easier and cheaper to erect than wooden structures. They are also generally easier than wood buildings to maintain, both because the exteriors are not prone to warping, cracking or rotting, and because they resist damage that sun, snow, pests and similar hazards can potentially cause.
This particular steel gym gives Cheer Central's competitive and half-year teams a safe, clean spot to hold practices and prepare for competitions, many of which occur at the national level. In addition to giving athletes the tools and training they need to compete nationally, Cheer Central prides itself on helping youths develop stronger work ethics while helping them improve their skills with regard to attitude, athleticism and sportsmanship.
A home-rule municipality set within north-central Colorado's Boulder County, Lafayette covers just under 10 square miles. Erie, Broomfield and Louisville all border the growing community.
Interested in purchasing a pre-engineered metal gymnasium building or a personal gym in Colorado or another part of the country? Click here for a price quote.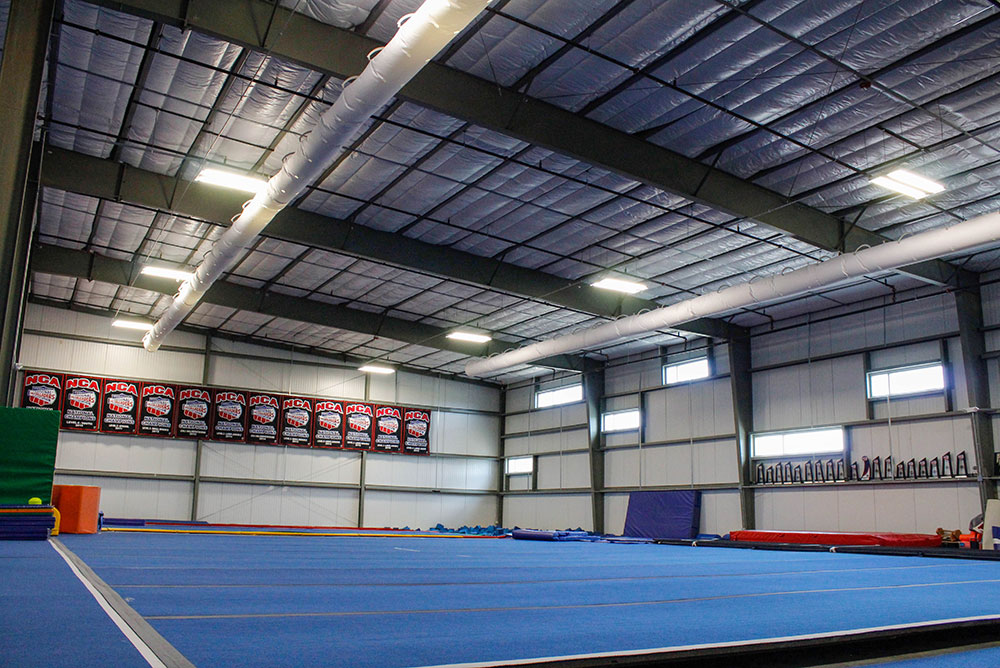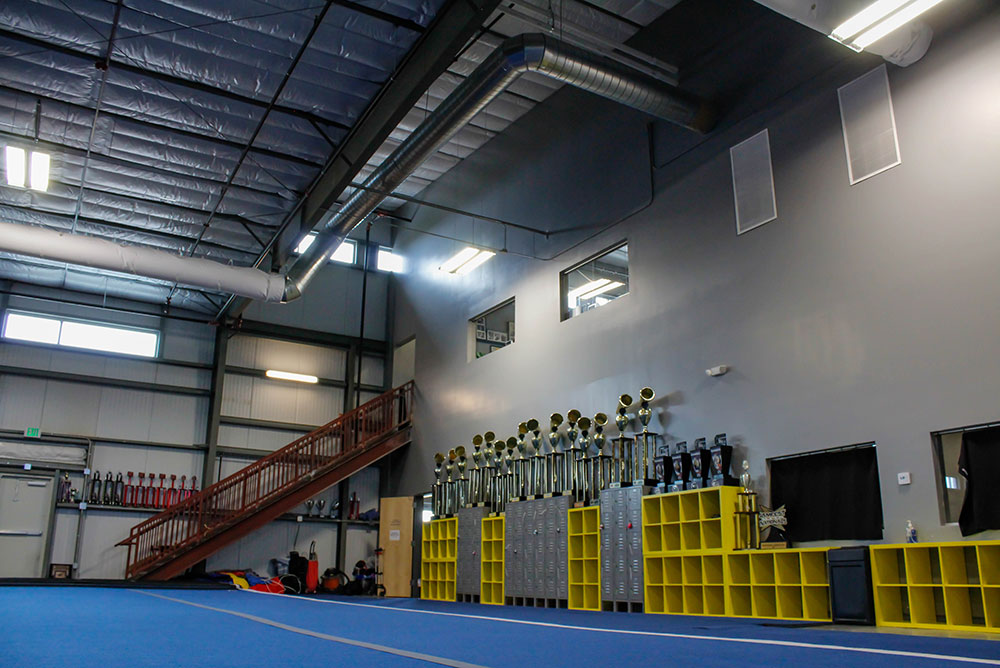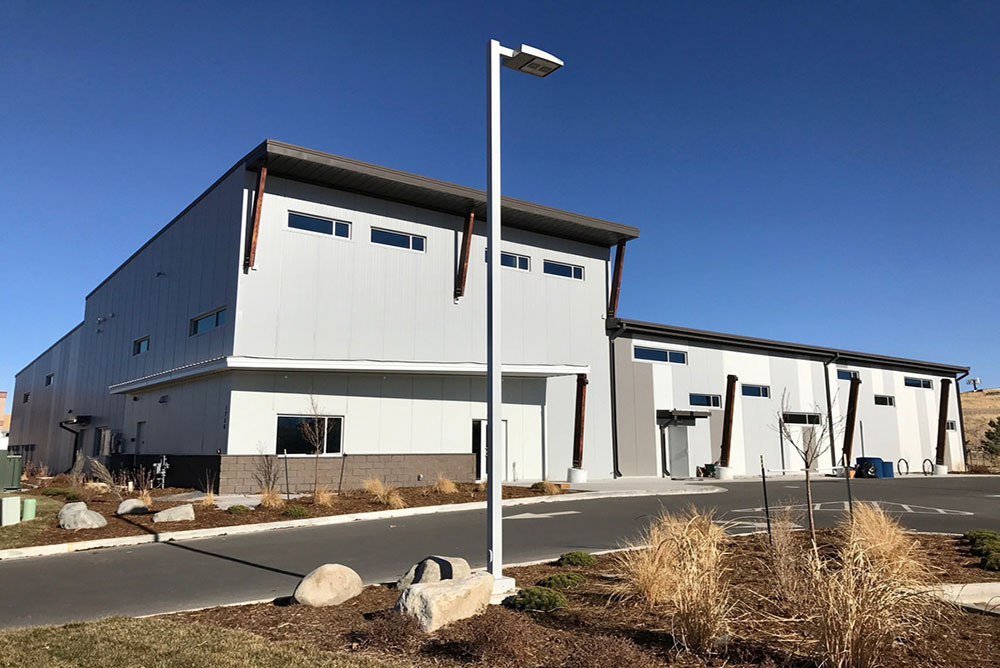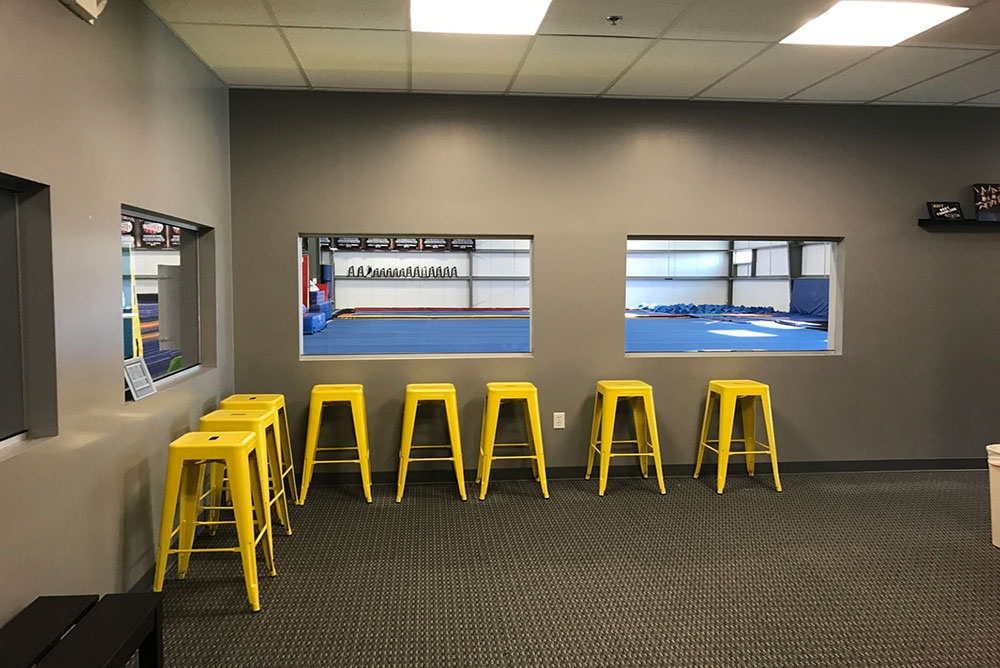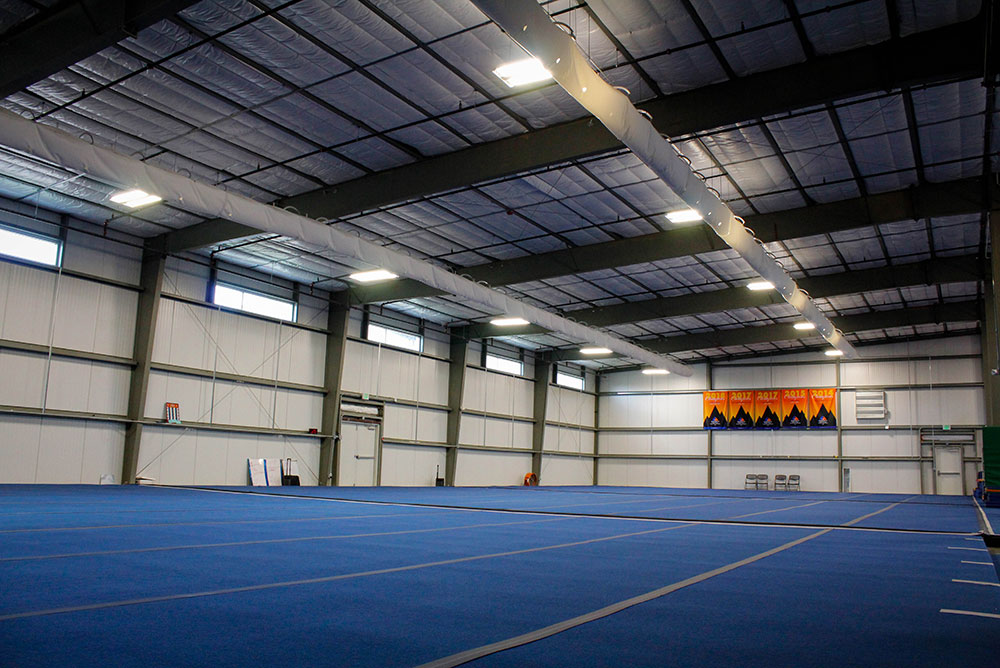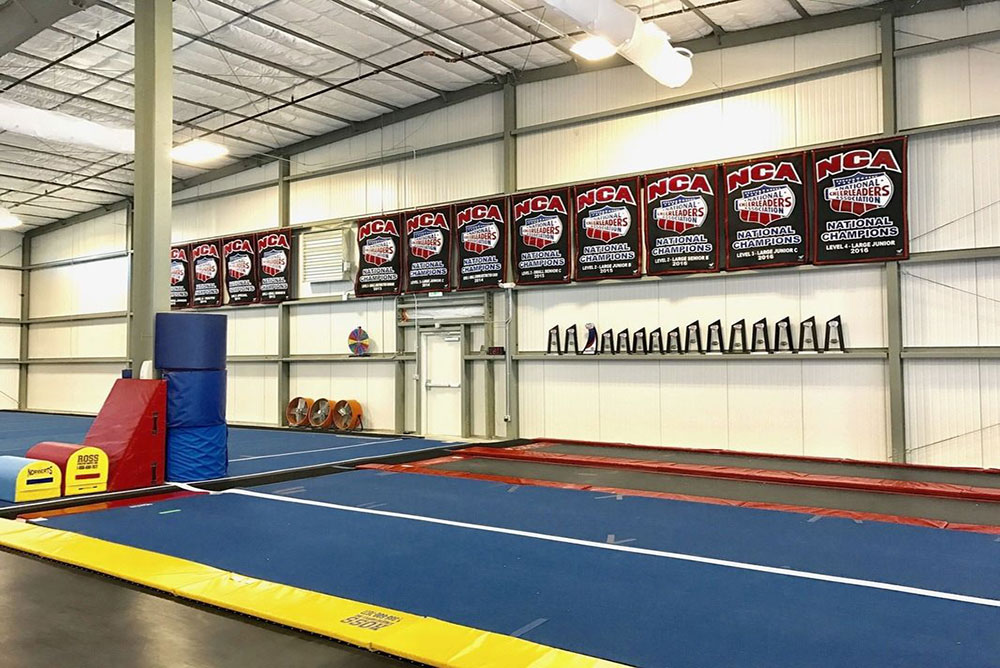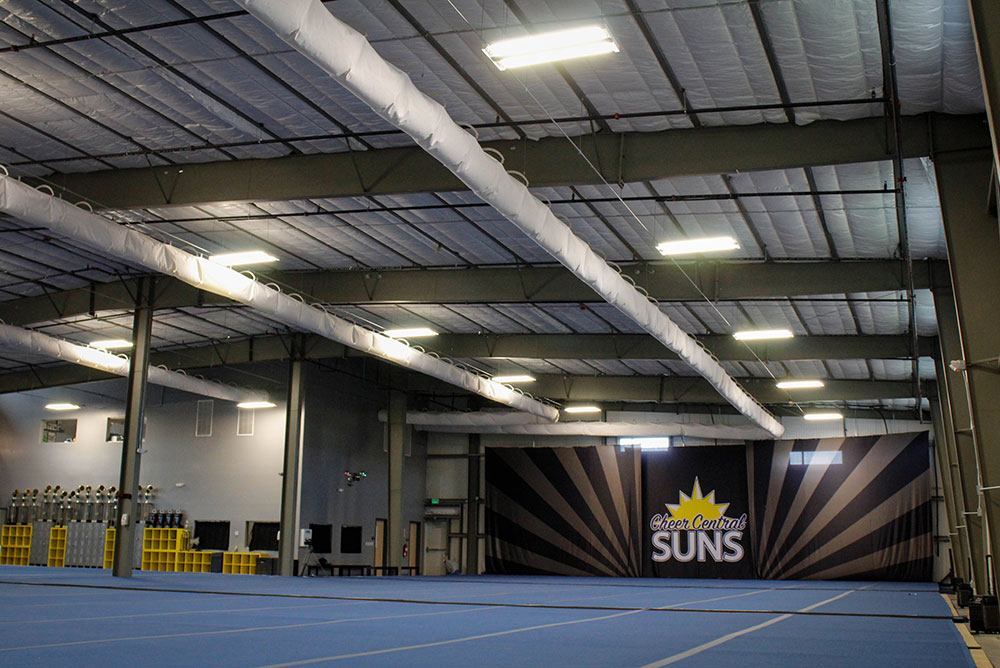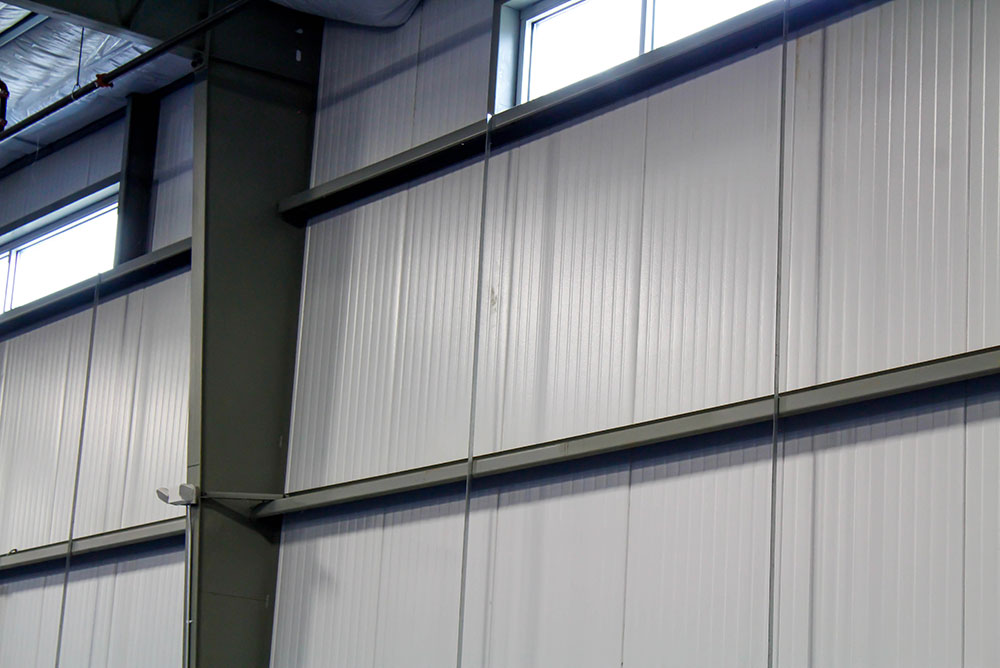 Building Specifications
Comprised of the strongest available steel components to ensure utmost strength and durability, the steel training facility stands 120'x135'x21' upon erection and features a clear-span design that maximizes space by eliminating poles and similar interior obstructions. A Galvalume roof with a 0.75:12 roof pitch sits overhead, helping protect the gym against corrosion and related damage, and the gym itself features (26) framed openings ranging in terms of size and purpose that enhance building access and allow natural sunlight to make its way inside.
Included are (4) 3070 openings enclosing (4) 3070 commercial doors, (1) 3.33'x7.17' opening housing (1) 3.33'x7.17' walk door, (10) 10.5'x2' windows, (9) 7'x2' windows and (2) 7'x4.17' openings, each enclosing one of (2) 7'x4.17' openings.  Additional notable steel gym features include a 135-mph wind speed rating and a 30-psf snow load; inclusions made in adherence to local building codes and in consideration of the Lafayette area's typical climate patterns.
Featured Sunward Steel Gymnasium Buildings