How Much Does a 24×24 Steel Building Cost?
A 24×24 steel building is often used by commercial and private owners. Sunward Steel offers several different pre-fabricated metal building options for businesses and consumers. A building this size is typically used as an oversized single car garage, equipment storage, or hay storage. You'll often find these buildings sitting on a ranch or farm as they are versatile options for owners.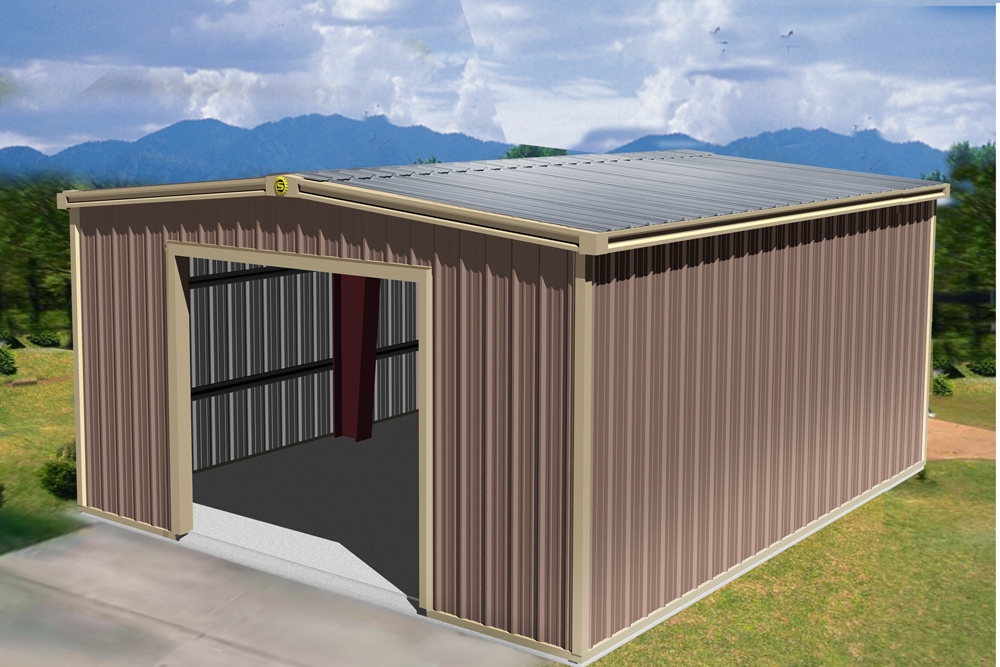 Cost Considerations
Before you can determine the cost, it's important to understand what you will be using the building for. Depending on your unique needs, the building features will vary. Once you have a clear picture of its purpose, you can begin by listing out all of the components that you'd like your 24×24 steel building to contain.
Make a list of features, such as windows, doors, garages, roofing style, and exterior components that are most important to you. Once you have these factors identified, it's easier to narrow in on a specific building cost. Depending on your budget, you can then go back and change or remove features to stay within your desired price point.
These questions will help you get started and serve as important guidelines when determining a 24×24 steel building cost. Considering purchasing a pre-engineered metal building for commercial or industrial use in your area? Get a steel building price quote.
What Is Included With My Building Purchase?
STANDARD INCLUSIONS
Engineered Certified Plans & Drawings
Primary & Secondary Framing
Roof & Wall Sheeting with Siphon Groove
Complete Trim & Closure Package
Long Life Fasteners
Mastic Sealant
Ridge Cap
Pre-Marked Parts
In House Manufacturing In One Of Our 3 Local US Factories
Delivery to Site
See a Complete List of Our Building Features and Warranties
CUSTOMIZABLE OPTIONS
Insulation Packages
Insulated Metal Panels
Thermal Blocks
Doors
Windows
Vents
Fans
Skylights
Solar Panels
Wainscot
Cupolas
Gutters & Downspouts
Exterior Finishes
COLOR OPTIONS
Ash Gray
Burnished Slate
Light Stone
Saddle Tan
Hunter Green
Koko Brown
Charcoal
Hawaiian Blue
Polar White
Rustic Red
Black
Galvalume Plus Also Available
* Note – Actual colors may vary based on screen and monitor resolution / settings.  Color charts and / or metal color chips are available and should be reviewed before choosing final building colors.
FAQs
Should I Insulate My Building?
What Is The Best Roof Pitch For My Building?
How Can I Customize My Building?
What Is The Average Cost Of a Steel Building?