Steel Home in Walterboro, South Carolina
Sunward Steel Buildings, Inc., was the proud manufacturer and supplier of this pre-engineered steel home in Walterboro, South Carolina, in 2019.
For a premanufactured home to be suitable for life in South Carolina's often unpredictable weather, it must offer unrivaled strength and sturdiness, and this prefabricated steel home does exactly that. Offering optimum durability in the face of hurricane force winds, heavy rain, humidity and constant summer dampness-this home is sealed & anchored. Carolina contrived, with Carolina reliable components, Carolina manufactured and constructed, this home guarantee's due diligence and service for generations.
Carolina Concept
This custom blueprint accommodated a list of family preferences and was designed in accordance with their exact needs. This pre-manufactured steel home serves as a blank canvas allowing the family to design the floor plans specific to their request, including a mezzanine that serves as the second story and additional bedrooms.
With this family's active lifestyle durability, functionality, with limitless design options was at forefront of the project. This steel building kit was hand processed through our manufacturing facility in Walterboro, with the Crosby family leading the way. From initial design to finished fabrication of their building kit – overseeing the assembly, loading of the red iron onto the truck and delivery to the building site.
The building affectionately christened, The Crosby Homestead, per the family's namesake, you can follow along online here for updates on this project. This building kit is a DIY project for the family, and we were happy to be a part of the hands on process from the initial sketch, renderings, production, manufacturing and final construction. This project was family friendly – day one!
Accommodating The Working Family & Small Business
A part of Colleton County, the city of Walterboro sits a short drive from the South Carolina coast. The community lies about 49 miles outside Charleston and roughly 67 miles from Savannah, Georgia.
We take pride in every building, whether it be one of our custom pre-manufactured steel buildings, or a stored building kit ready for delivery; we have buildings for every project & every budget. If you have questions on a new project or existing buildings; we would like to speak with you and discussing what our building kits offer.
We offer many different options, Building Specials & Building Closeouts. Stamped Engineered Drawings included with all building prices & closeout buildings include a 40-year warranty on colored walls, color trim, and galvalume canopies. If you have questions about our buildings, give us a call at 866.602.1544 or visit us on Facebook, Instagram & Pinterest.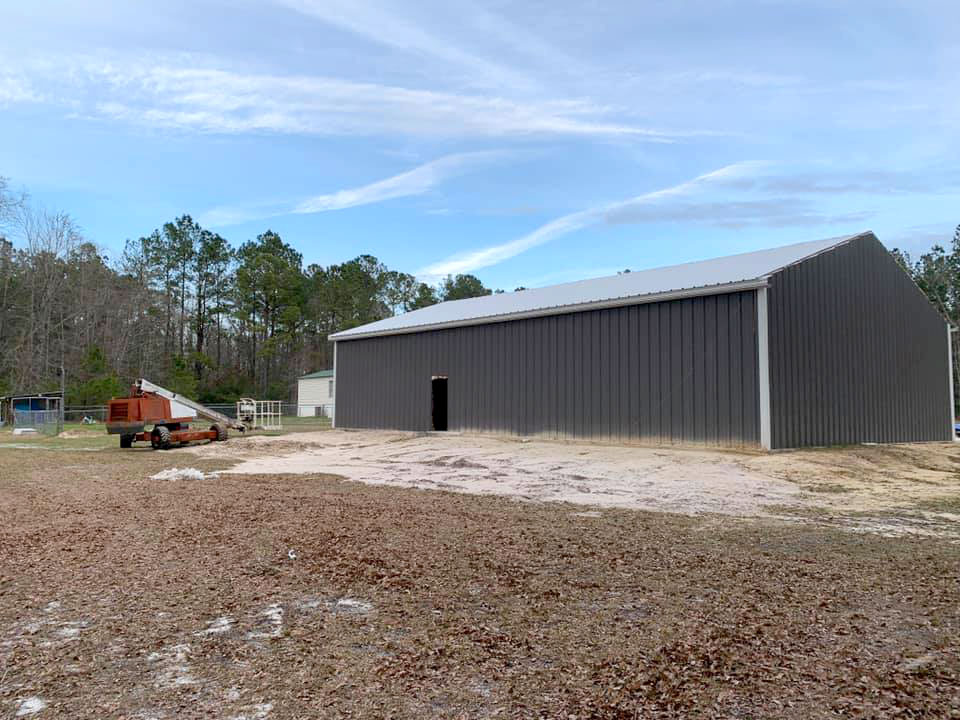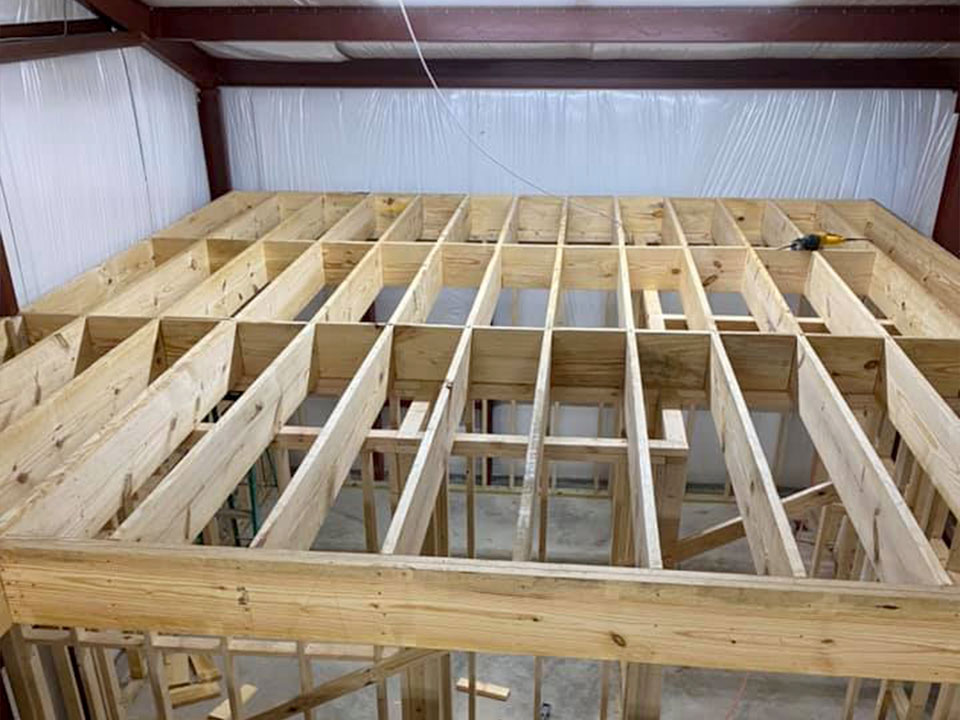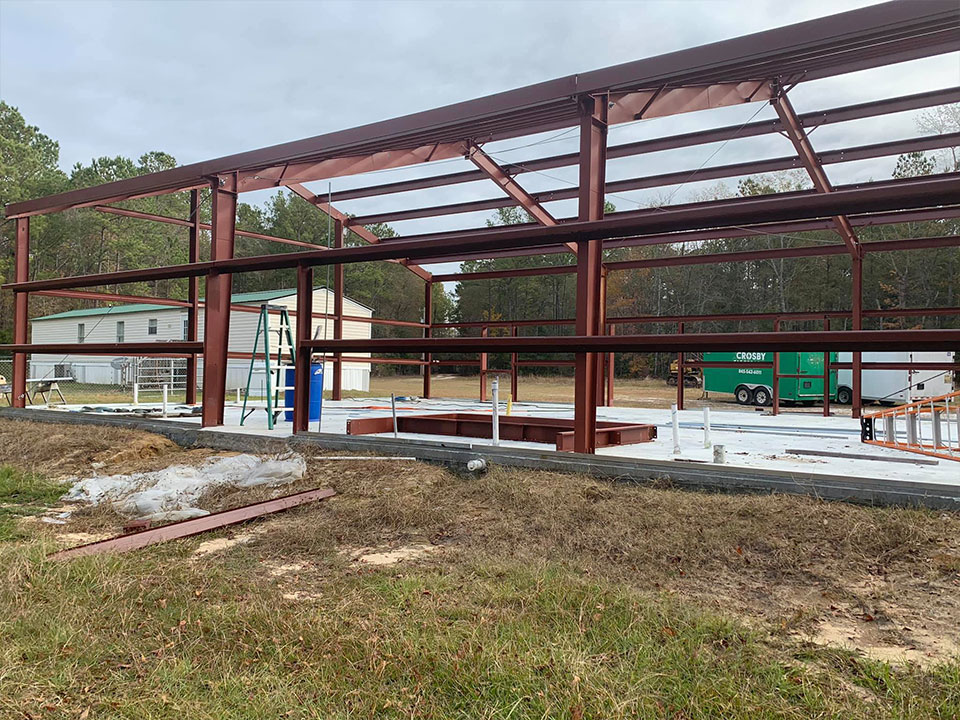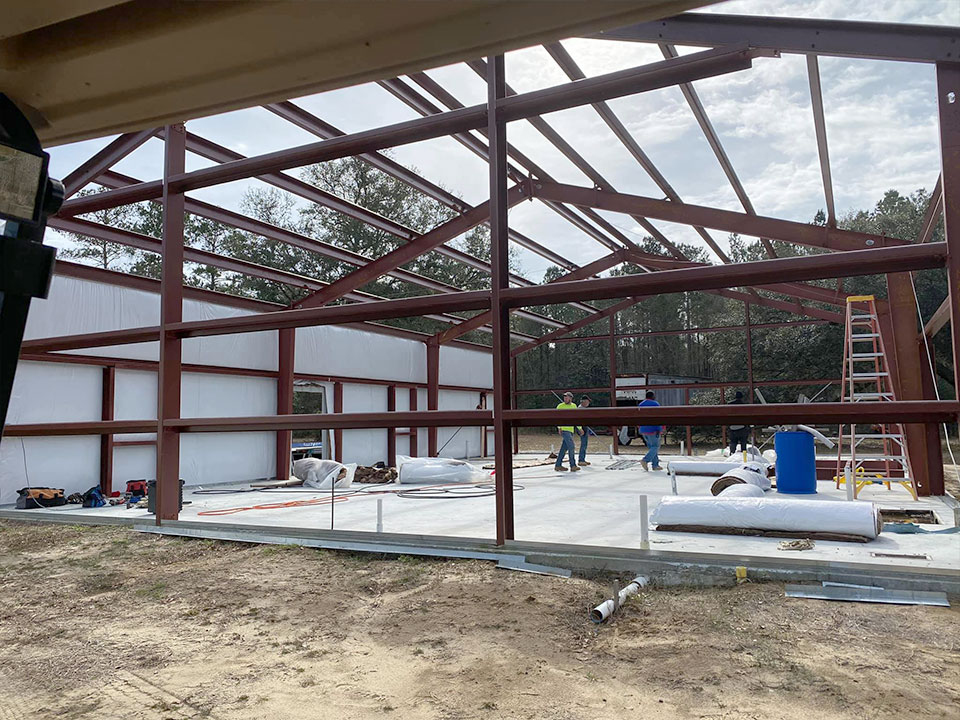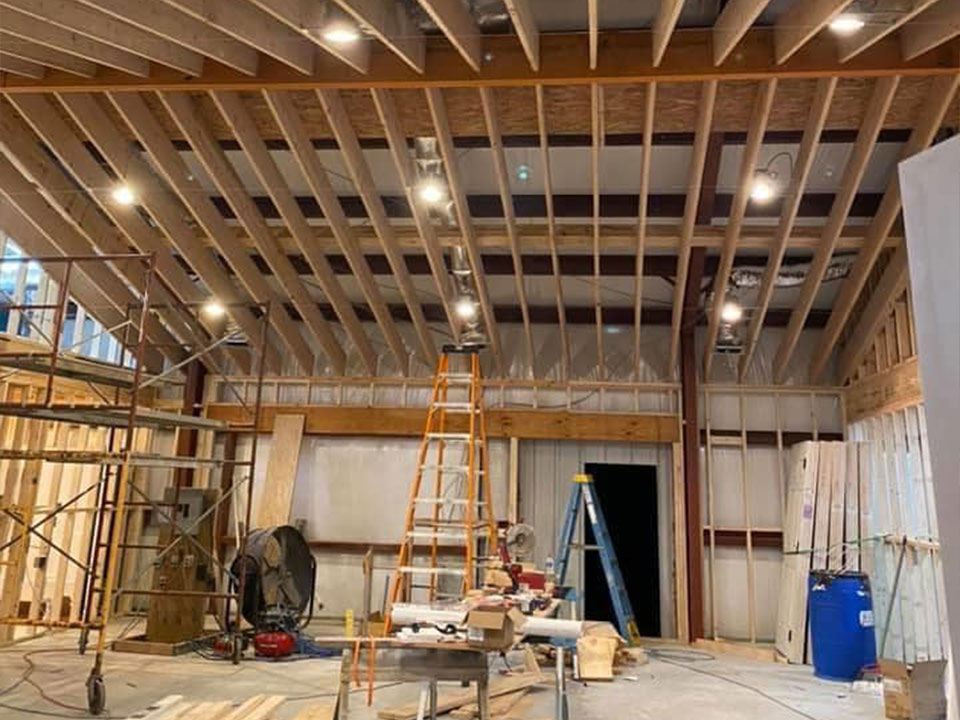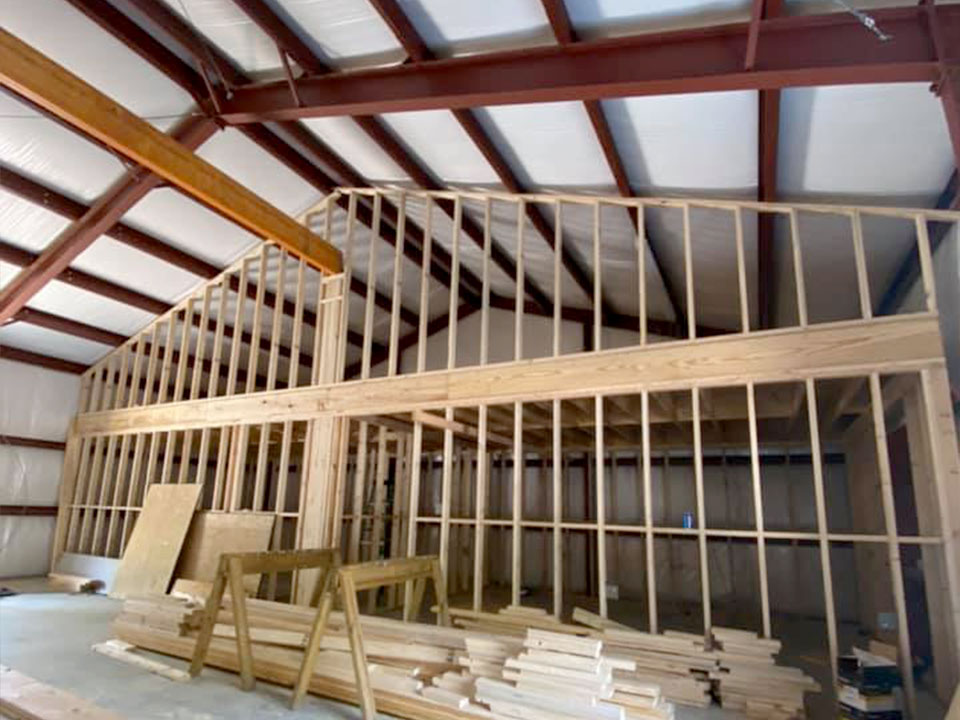 Building Specifications
Combining the structural integrity of a steel home or workspace with the aesthetic appeal of a modern & cost effective home, this steel home stands 60'x80'x16' in size. It boasts an attractive, eye-catching Misty Gray exterior and a Galvalume roof with a 3:12 pitch with Polar White trim that further enhances its stylistic appeal.
Equal parts fashionable and functional, metal home kits combine the curb appeal of a residential house with the affordability and sustainability of a steel building. Offering the "best of both worlds," so to speak, our building kits typically feature residential quarters with garage and shop space.
An increasingly popular construction choice among those looking to combine living and working areas, pre-engineered homes offer space for both in the same building, thereby eliminating long commutes and associated expenses. Ideal for buyers looking to operate businesses out of their homes as well as those looking to add space for hobbies and other interests to their residential properties. Our custom building kits effectively accomplish both objectives for typically far less than conventional construction methods.
Featured Sunward Steel Home Buildings