Steel Residence in Cottageville, South Carolina
When a client in Cottageville, South Carolina, needed (4) steel residential buildings for a single property, she tasked Sunward Steel with designing and supplying them.
Sunward delivered all (4) pre-engineered building kits to the buyer's Cottageville address in November 2020, supplying an entryway structure, a mother-in-law suite, a main home and a metal garage connected by a breezeway. The residential compound also features a porch and a screened-in pool, and all buildings have bright Polar White exteriors with Black roofs and trim.
Light, bright and ultra-modern, the impeccably designed buildings provide plenty of space for living, hosting guests and storing cars. While they look like traditional wooden residential buildings on the outside, they offer the durability and sustainability that only steel construction can offer.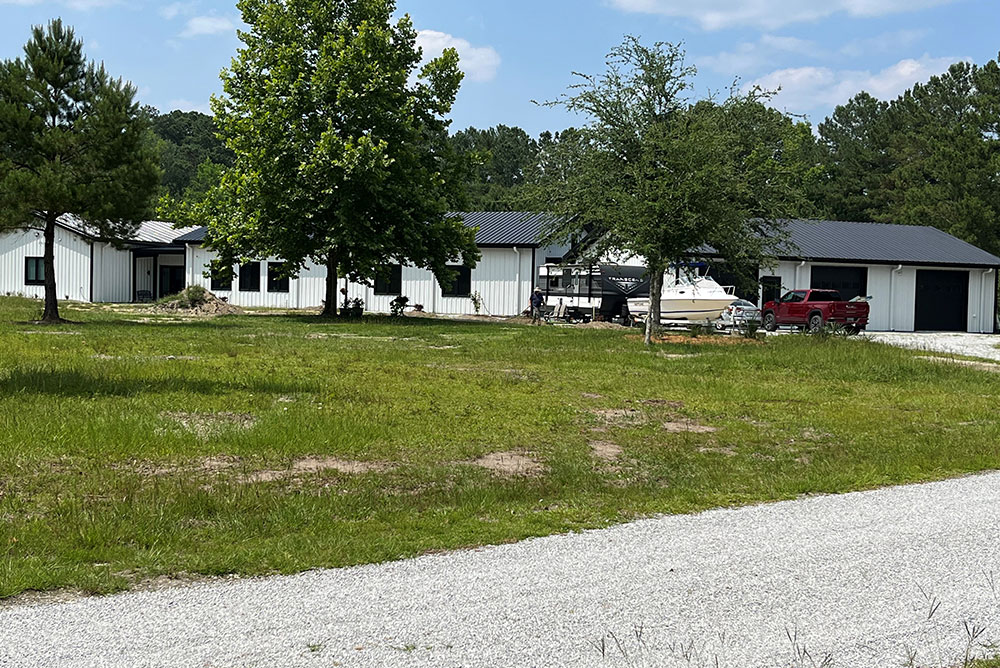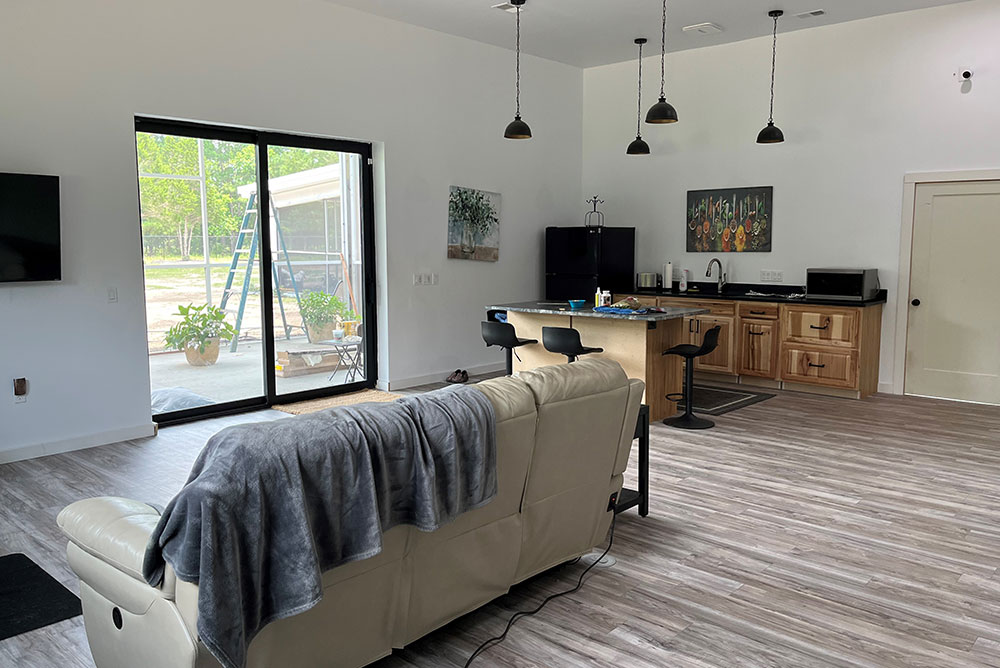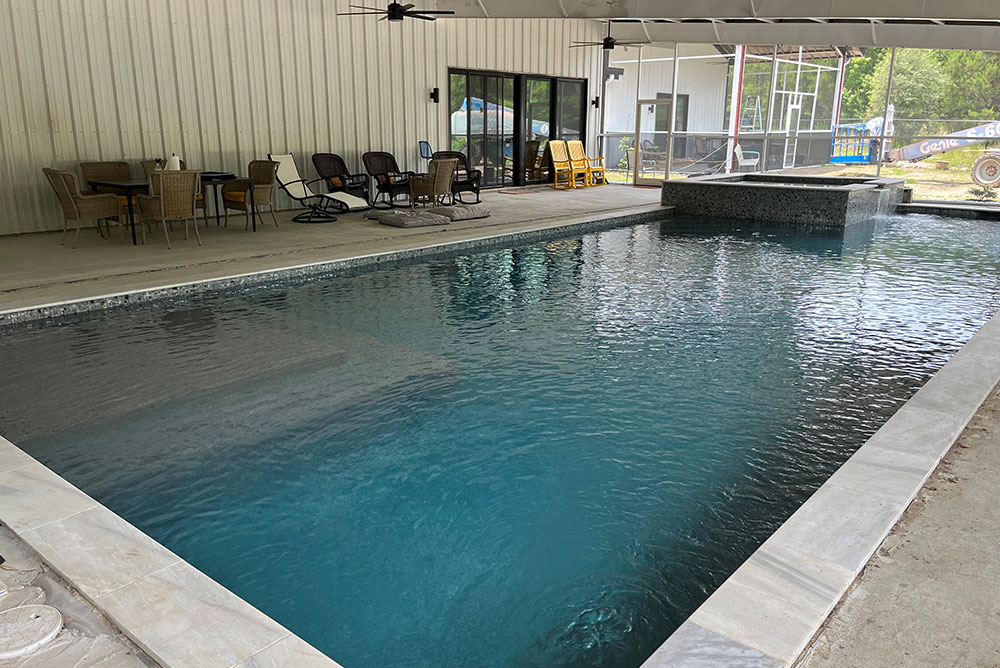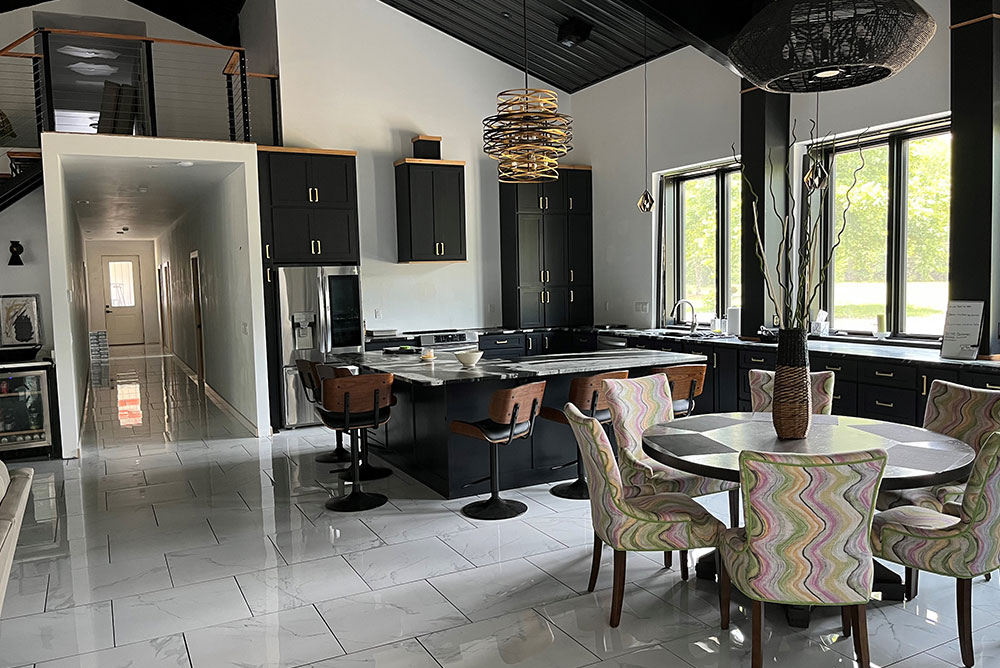 Building Specifications
A Closer Look
Designed to allow residents to move seamlessly through all (4) buildings without getting wet during bad weather, the residential buildings all attach to one another and come in the following sizes:
Main Home: 40'x80'x8.17'/11.5'
Mother-in-Law Suite: 30'x55'x12'
Metal Garage: 40'x80'x12' with a 4:12 roof pitch
Entryway: 20'x16'x8.33'/10'
All (4) buildings have clear-span designs, with the main residential home overlooking the screened-in pool area through a series of glass sliding doors. Distributed among them are (15) door and window openings ranging from overhead garage doors to a large 8'x12' window that allows plenty of natural light inside.
The steel buildings have insulation packages that keep energy bills low and residents cool in the summer and warm during the winter. They also have gutters and downspouts that help prevent mold, mildew and water damage while serving double-duty as decorative elements along the buildings' roofs.
Engineered to comply with the requirements outlined in the 2018 International Building Code, the home, granny flat, garage and steel entryway also feature 3.5-psf roof snow loads and high, 137-mph wind loads. The high wind loads were necessary given the strong storm and hurricane activity that sometimes comes through the Cottageville area.
Affordable, Long-Lasting Steel Residential Buildings
Steel homes have surged in popularity in recent years as home and lumber prices have risen, with many homebuyers choosing steel construction because of its affordability and durability. Steel homes are also easy to customize in terms of everything from size and aesthetics to insulation and roof style, allowing new homebuyers to configure their homes to look and function precisely as they like.
Located in southern South Carolina, the town of Cottageville is part of Colleton County. It lies about 11 miles east of Walterboro and about 20 miles west of Summerville.
Featured Sunward Steel Residential Garage Buildings