Steel Winery Building in Napa County, California
Sunward Steel manufactured and delivered this pre-fabricated steel winery building on behalf of Schramsberg & Davies Vineyards in Napa County, California.
This Sunward building serves as the beautiful barrel-aging facility for Davies Vineyards & parent company Schramsberg. With notoriety as a generations-rich vineyard, and with a predominant presence throughout the Napa Valley, Schramsberg and Davies Vineyards capture excellence with history immersed in bygone times & timeless artisanship.
Precise, Prestigious & Presidential
Davies Vineyard was founded and established in European parentage by German immigrants who meticulously shaped this vineyard into a sweet California dream. At Sunward we hold firmly to the all-encompassing vision of the American dream, we believe in the essence of ingenuity, and support the "made in USA" contender in commerce belief; and to this day we manufacture all of our products, every steel building & every component here in the U.S.A.
We have two manufacturing facilities, one in South Carolina, and another in North Dakota & headquarters based in Denver Colorado. We are dedicated to our vision of serving our customers and producing American-made top-quality buildings that will provide due service for generations.
With every steel beam, and with every oak wine barrel, this aging house serves an evolution of U.S. history, and pays homage to the winery industry and American-made buildings. Sunward is proud to have contributed to this exquisite and enchanting property portfolio of Schramsberg & Davies Vineyards.
Sunward has the Steel Building Knowledge

Our knowledgeable team can also help you adhere to any building code requirements currently in place at your intended build site, and we can also align you with a reliable contractor in your area who can help you raise your new steel structure.
Considering purchasing a pre-engineered metal building for winery/brewery or storage purposes in California or another part of the country?  Contact us for a quote on your next steel building project.
*Photo Credits: Tim Carl of Tim Carl Photography and Matthew Levy of Schramsberg & Davies Vineyards.*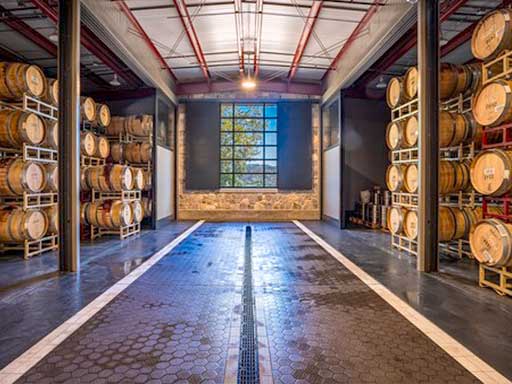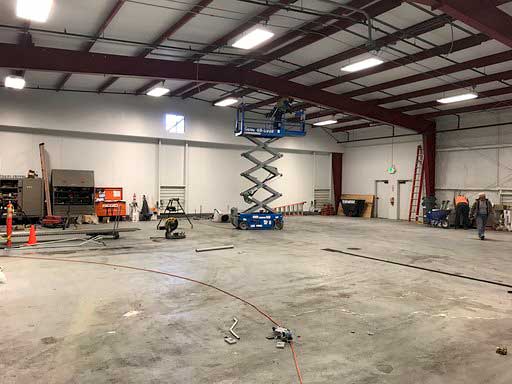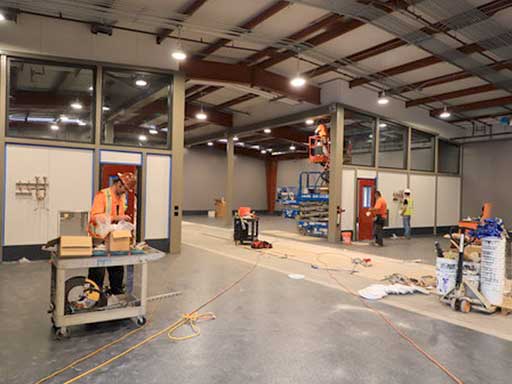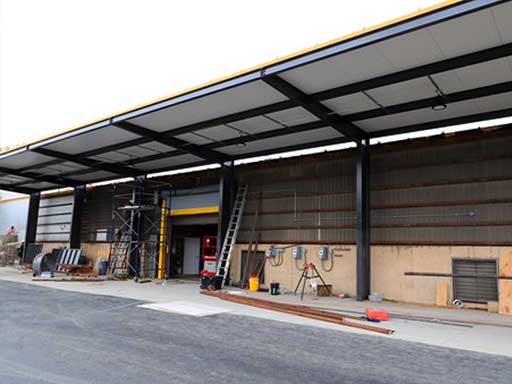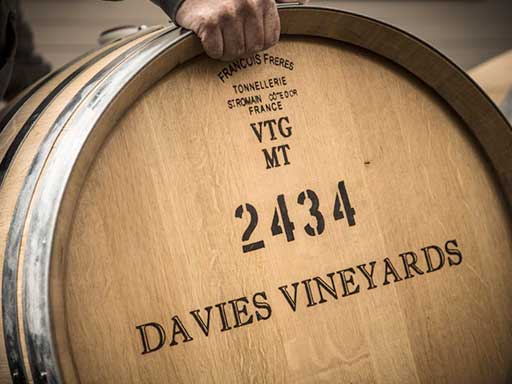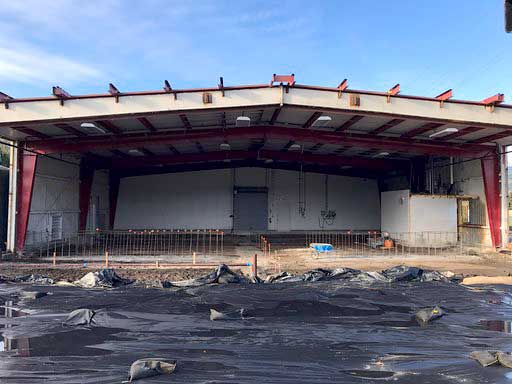 Building Specifications
In the last decade, the youngest of the Davies' three sons, Hugh, has skillfully elaborated upon this legacy, and with notable success they required additional space for expansion demands. Davies chose a Sunward Steel product after reviewing our steel building kits and a multitude of blueprints which accommodate seamless structural additions. Designing this structure to compliment the tranquil urban undertones & warm sienna sentiments of the existing building was the objective. Not only did we manufacture a metal building addition, we provided a blank canvas that would architecturally endorse the Davies red wine brand.
Upon completion, this gable framed metal building addition stands beautifully at 70'W x 25'H x 15.5'L in size. In accordance with state and local building guidelines, we designed this building to retain a 110 mile per hour wind speed rating on the roof of this structure. Securing an anchored canopy that will provide a dry dwelling for the complete life span of the winery.
Producing wine often involves special considerations, and steel buildings are completely customizable and accommodate any number of productions, storage or climate-controlled requirements. We can manufacture your wine building with state of the art customizations such as, In-Duct, Direct Space, or Fog Tunnel humidification systems and a number of modern cooling units. Just as customizable as they are reliable, our blueprints offer wide clear-spans (up to 200' wide) that provide ample space for brewing, distilling or related operations and high overhead clearance ideal for storing wine barrels and similar business assets.
Featured Sunward Steel Warehouse and Storage Buildings