Steel Tire Shop and Service Center in Gluckstadt, Mississippi
Sunward Steel Buildings, Inc. manufactured and supplied this premium-quality pre-engineered steel building on behalf of a customer in Gluckstadt, Mississippi, in late December of 2015.
Rugged, economical and built to last, the prefabricated metal building now functions as a shop and garage for Big 10 Tire Pros & Accessories, a family-owned and -operated tire and repair shop with a more than 65-year history in the region. The go-to place for Mississippians in search of quality truck and jeep accessories and repair services, Big 10's Madison location is one of three in the state, joining sister stores in Jackson and Pearl. 
Mississippi's Trusted Tire Provider   
Pre-engineered metal buildings are ideal for shop and garage owners and others with automotive needs because they provide reliable protection for vehicles as well as a comfortable, functional space to service them.
This particular building offers storage space for Big 10's broad collection of brand-name tires from some of the nation's most-trusted manufacturers, and it also provides an area for Big 10 employees to perform maintenance and repair services for residents of Madison and the surrounding area.
Part of the Jackson Metropolitan Statistical Area, Gluckstadt is an unincorporated area that falls within central Mississippi's Madison County. The community sits about 27 miles north of Jackson and roughly 30 miles outside Bolton.
Considering purchasing a pre-engineered commercial metal building for use as an auto shop, garage or something else in Mississippi or another part of the United States? Click here for a price quote.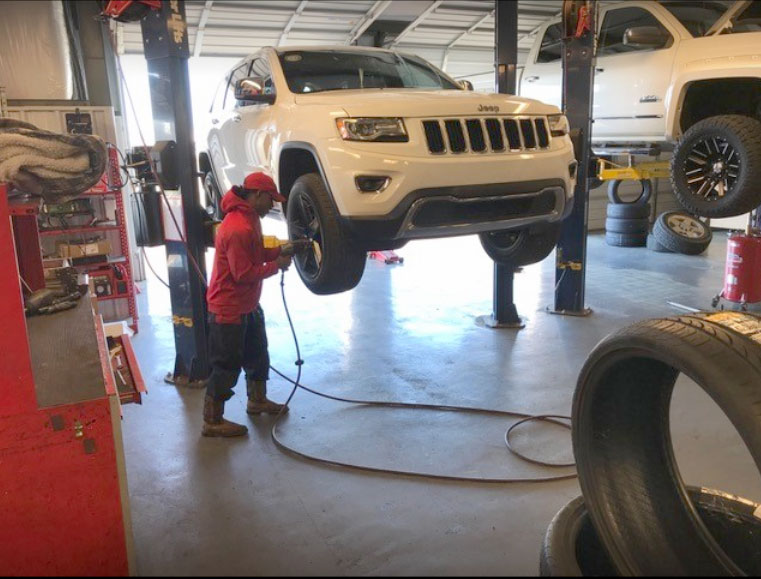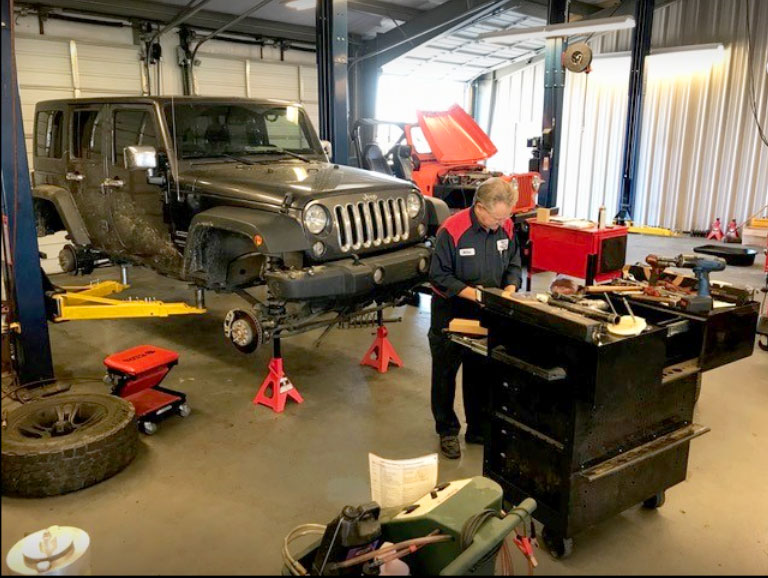 Building Specifications
Hardwearing and multifunctional, the metal shop and garage stands 59.5'x65'x12' once erect and features a versatile, clear-span design ideal for storing goods and servicing vehicles. Misty Grey in color, it features a matching, corrosion-resistant Misty Grey roof with a 3:12 pitch overhead, and (17) framed openings serve as additional key features.
Included are (3) 3070 openings, each enclosing one of (3) 3070 walk doors, and (14) 10'x10' overhead openings housing (14) 10'x10' overhead doors. Other customizations made in consideration of the climate patterns typical of the Madison area and the building codes in place in the area include a 115-mph wind speed rating and a 5-pound ground snow load.
Featured Sunward Steel Garage & Shop Buildings