Self Storage Building in New Gloucester, Maine
Sunward Steel Buildings, Inc., manufactured and supplied this pre-engineered steel self storage building in New Gloucester, Maine in February 2020.
Once erected the building hosts the Nichols Self Storage, a steel storage facility that offers rent-able storage and warehouse space. This steel storage building features both interior and exterior units, dubbed a "Storage Hybrid Facility", as all units are conjoined under one roof for one complete building.
The storage facility boasts both climate-controlled and non-climate-controlled rent-able units in a list of varied sizes, accommodating a broad range of storage and space needs.
A "Recession-Proof" Industry – 2020 & Beyond
Steel self-storage buildings such as this one, frequently provide steady streams of revenue for their owners, most of whom collect monthly rent from clients while maintaining low maintenance and ownership costs. Conclusively, the self-storage industry is secured as "recession proof".
The historic year of 2020 and the novel Corona Virus that will carry into 2021 is proving profitable for the self-storage market. As there is movement & change in the US workforce that directly affects individuals and initiated adjustments in work and home locations for millions of people. A secure place to store valuables is of importance during times of relocation and reestablishment of residences and corporations.
Our Guarantee
Why the "Smart Blue Door Package"? You can choose from a broad range of paint colors, all of which are backed by a 25 – 40-year paint guarantee, and work with our dedicated, experienced team to design a structure that fits your needs as far as windows, doors, size and so on. We handle every aspect of the fabrication process in-house, we maintain complete control over your building, meaning you have ample options when it comes to customization.
Do you have a building project? Do you have questions about an existing building or a new building? We specialize in everything steel and we would like to speak with you. We have many affordable options for various sized, new, or existing buildings we have in storage and ready for immediate delivery.
Do you have a new & revised 2020-2021 project budget? We hope so! We will work with your budget & get you a building you would be proud of. Our family has a long history in the metal building construction market & with years of experience, we have become the experts.
Call us at 866.535.8475 or email us at info@sunwardsteelbuildings – We will happily provide you with a free consultation & building quote. We are social media friendly and we would love to hear from you. Tag your projects to us and we will reach out with our thoughts, a howdy, and a hello!  Facebook, Instagram, Pinterest.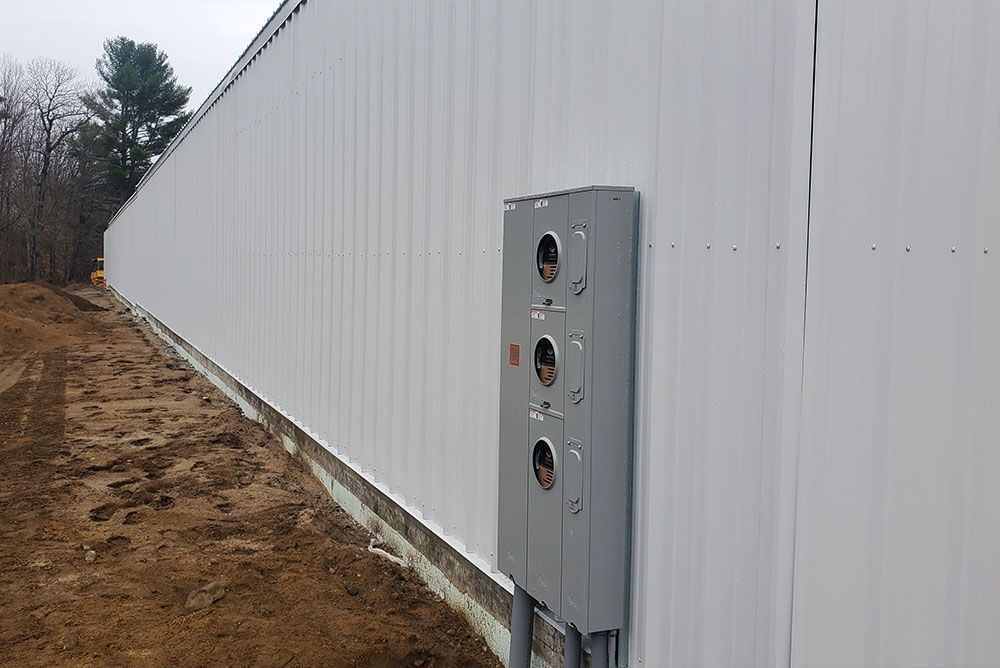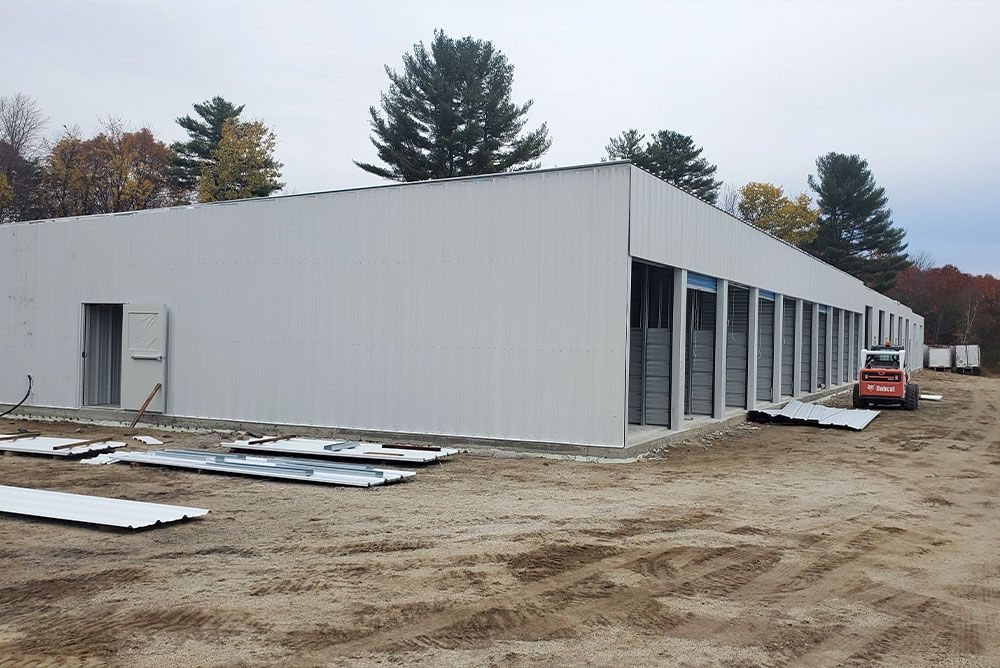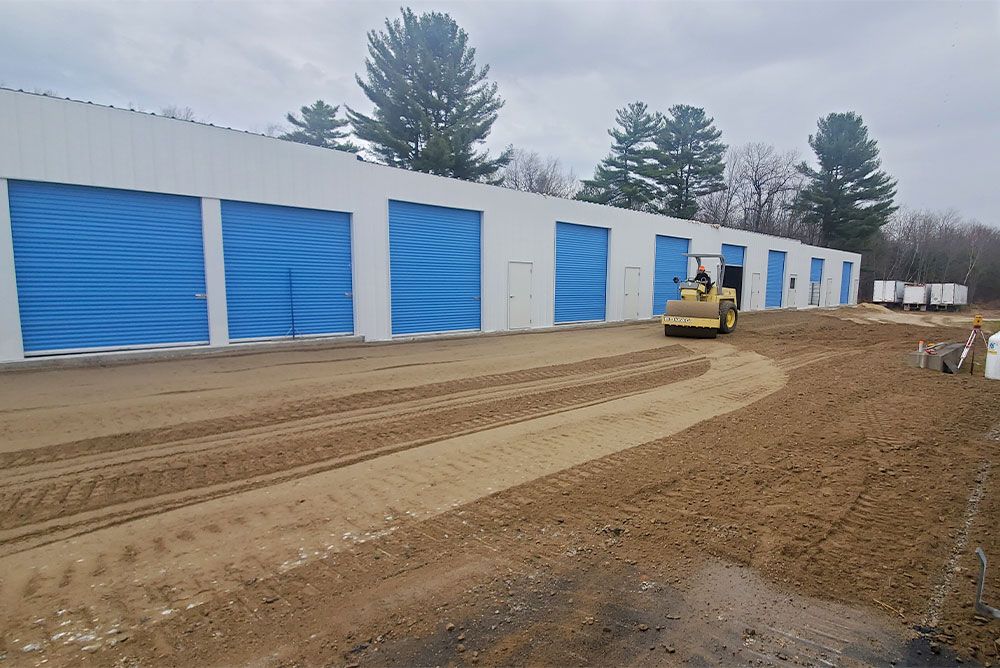 Building Specifications
Manufactured to withstand Nor' Easters, Hurricanes, heavy snow, strong winds, and common pests, this steel storage building features high-end steel construction and stands 50x250x12.41/14.5 in size. The exterior of the building introduces itself with Galvanized Framing and custom inclusions such as steel steps, walk doors and overhead doors.
Distributed throughout the steel storage facility are (45) framed openings ranging in terms of size.
Featured are (10) 9'x10' mini storage door openings equipped with (10) 9'x10' mini storage doors, (26) 9'x7' framed openings, each enclosing one of (26) 9'x7' metal mini storage doors, (7) 10'x12' framed openings, (1) 4'x7' framed opening with a correlating overhead door; all featuring a Smart Blue color package. Also including, (8) 3070 commercial walk doors in Solid White and (2) 4070 half glass walk doors.
The storage facility's climate-controlled areas, meanwhile, R-38 12" Banding System on the roof and R-19 6" wall insulation, which regulates the temperature of stored property while conserving energy bills associated with the storage business.
A 115-mph wind speed rating and a high, 49-psf snow load serve as additional accommodations made in consideration of the building codes in place in Kennebec County and the variable weather and climate characteristics of the area.
Featured Sunward Steel Self Storage Buildings