Agricultural Steel Building in Walterboro, South Carolina
Sunward Steel Buildings manufactured and supplied this pre-engineered metal building in Walterboro, South Carolina, in April of 2015 just miles from our South Carolina factory.
Nowadays, it serves triple-duty as an animal sanctuary, conservatory and rehabilitation center for Keeper of the Wild, a South Carolina-based nonprofit dedicated to protecting, rehabilitating and relocating the state's injured or orphaned wildlife. Sturdy and secure, the prefabricated building features premium-quality steel construction, providing a safe environment for animals where they can improve their health and regain their mobility following hardships.
Peace & Protection for Animals in Need 
Keeper of the Wild has helped thousands of injured and orphaned animals from across South Carolina since its inception, providing compassionate care and a safe place for them to regain their strength and independence. The ultimate goal is to give each animal an opportunity to improve its health to the point where staff and volunteers can re-release it into the wild, allowing it to resume its normal life.
A part of Colleton County, the city of Walterboro sits a short drive from the South Carolina coast. The community lies about 49 miles outside Charleston and roughly 67 miles from Savannah, Georgia.
Considering purchasing a pre-manufactured agricultural metal building for use in South Carolina or another part of the country? Click here for a price quote.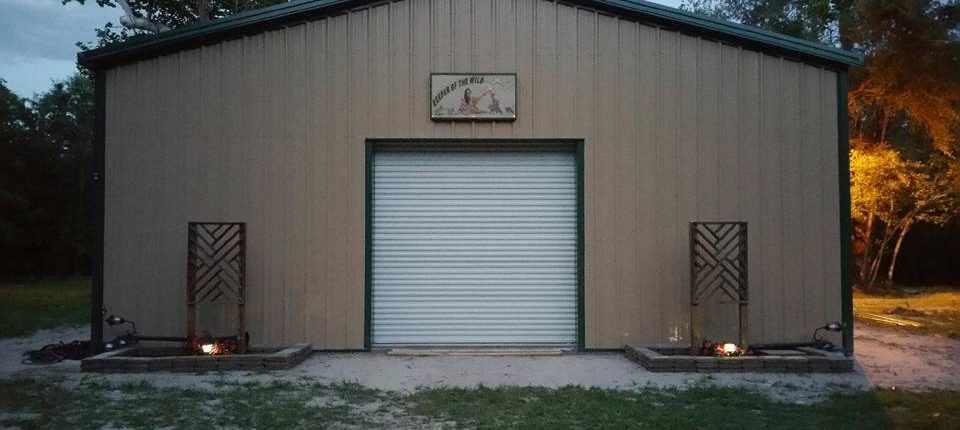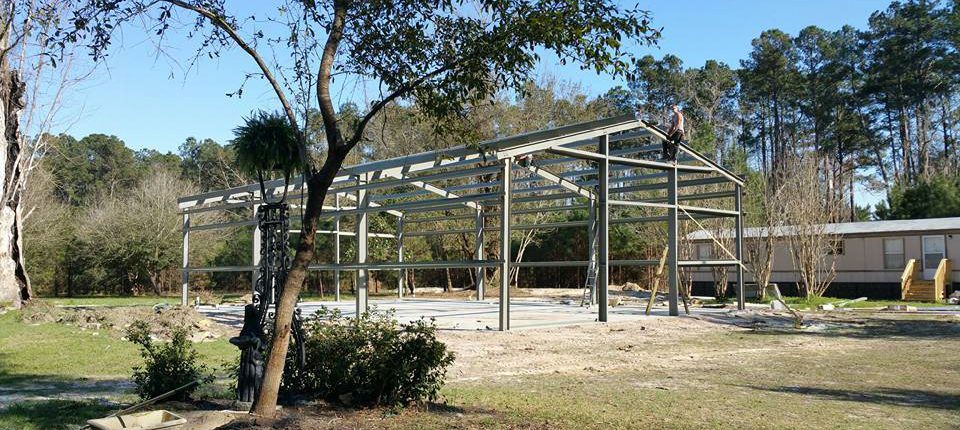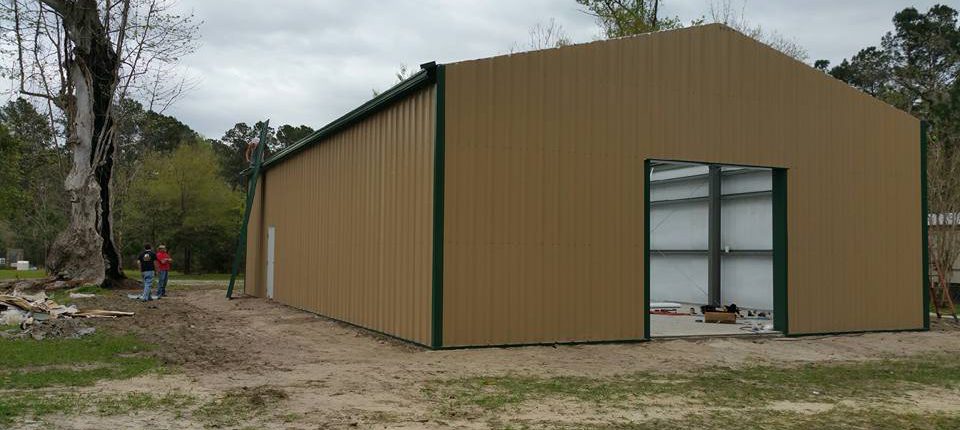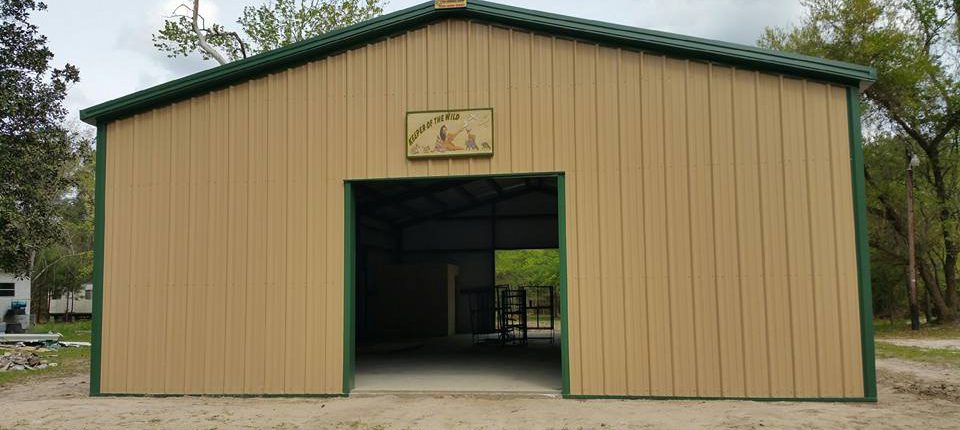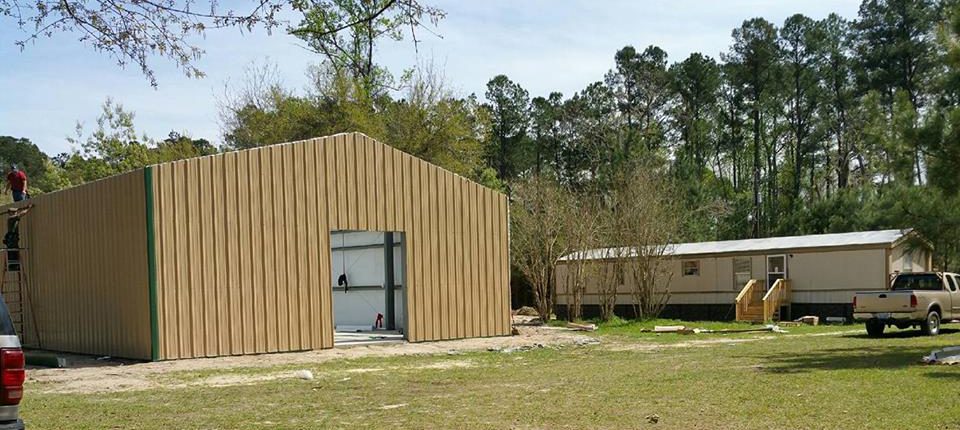 Building Specifications
 Boasting a bold, Hunter Green exterior and a complementing Saddle Tan roof with a 3:12 pitch, the structure stands 36'x58'x14' in size following a simple erection process. It offers (4) framed openings that allow facility volunteers and staff members to easily transport animals in and out, among them (2) 18'x18' openings enclosing (2) 18'x18' overhead doors and (2) 3070 framed openings, each enclosing one of (2) 3070 walk doors.
To maximize safety for wildlife and workers given the sanctuary's location within a high-risk hurricane zone, the metal building features a high, 150-mph wind speed rating. Attractive and easy to maintain, it serves as a prime example of the evolution of the steel building industry, offering considerable curb appeal in addition to uncompromised strength and durability. It also requires little more than a quick exterior wash to uphold its appearance through the years, standing in sharp contrast to traditional wood construction.
Featured Sunward Steel Agricultural Buildings