Steel Barndominium in Show Low, Arizona
Spacious and multifunctional, this Show Low, Arizona, steel building serves triple-duty as a residence, shop and garage.
Supplied by Sunward Steel in November 2021, the multi-use metal home, or "barndominium," combines a one-bedroom living quarters with expansive shop and storage space, allowing the owner to work and play without leaving home. The clear-span steel residence has its living area on one end and plenty of room for working or parking cars, trucks and toys on the other.
Like most barndominiums, the building has a traditional, barn-like aesthetic, and its Saddle Tan exterior paint blends seamlessly with the surrounding Arizona landscape.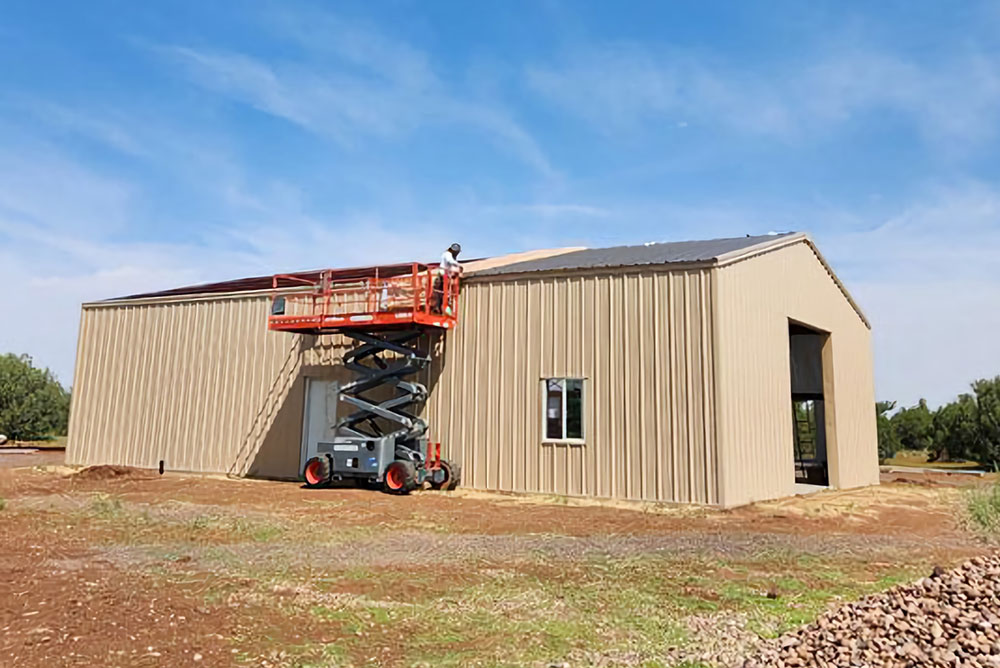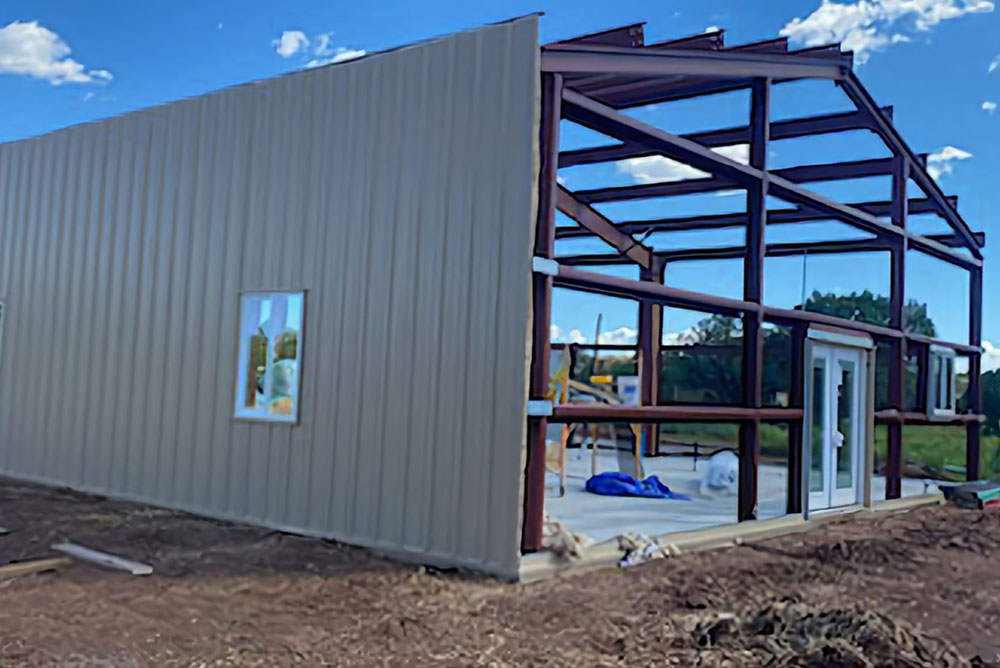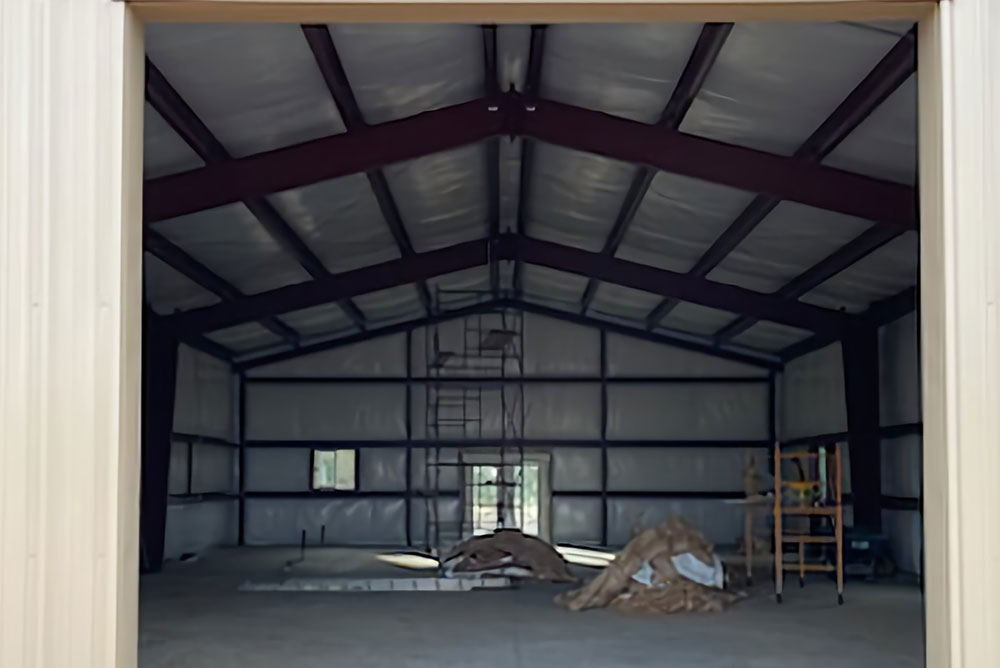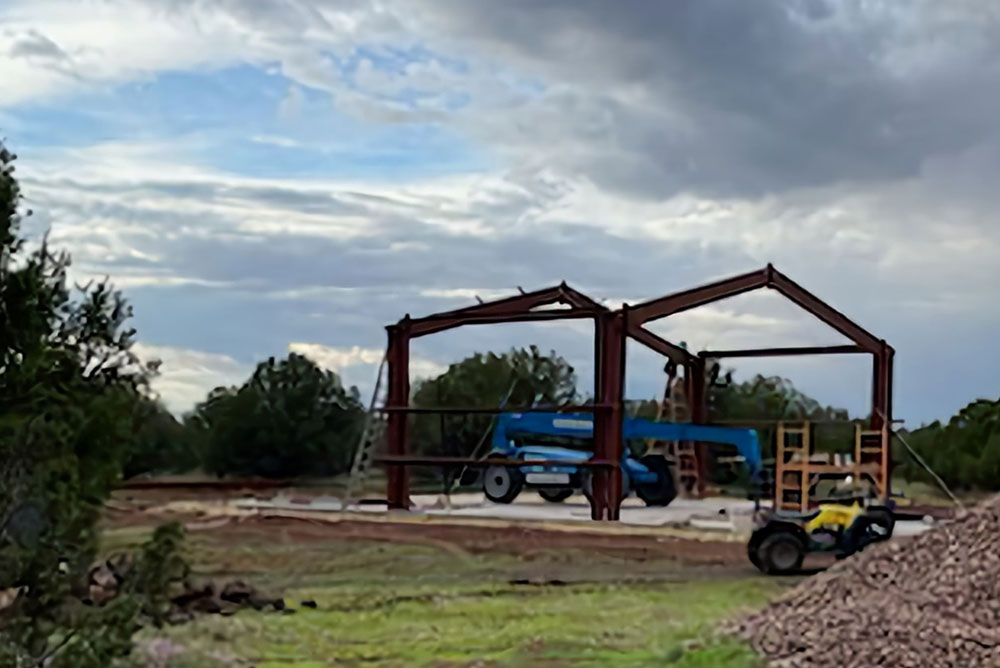 Building Specifications
Constructed from rugged, fire-resistant 26-gauge steel, the metal barndominium is 40'x60'x14,' providing ample space for storage and comfortable living. The roof of the steel home has a 4:12 pitch and features
innovative siphon-groove technology, helping prevent leaks and keep the building watertight.
The inside of the building gets plenty of natural light thanks to the addition of (6) 4'x4' windows, and (4) framed door openings allow residents and vehicles in and out. The barndominium has (2) 3070 walk doors and (1) 6'4"x7'2" walk door that offer general access inside and (1) 10'x10' opening offering access into the building's shop and garage area.
Engineered with local building codes and the climate characteristics of Show Low in mind, the metal residence also features a 115-mph wind rating and a 35-psf roof snow load.
Customizable multiuse metal buildings
Steel buildings that merge living quarters with shops and other types of functional space have become increasingly popular as more people have begun working from home and looking for ways to shorten their commutes. Metal barndominiums are easy to customize in terms of aesthetic, color, functionality and features and are an economical and fast alternative to traditional wood home construction.
Part of Navajo County in eastern Arizona, Show Low lies roughly 180 miles from Phoenix and about 45 miles southwest of St. Johns.
Featured Sunward Steel Barndominium Buildings