Steel Barn Building in Allendale, Michigan
Sunward Steel Buildings, Inc., manufactured and supplied this pre-engineered steel barn building in Allendale, South Carolina in 2020.
This barn serves not only agricultural needs, but it also serves as a venue for weddings, parties & other group gatherings. With a clear span & open floor plan design, this space allows for an open concept layout while drawing attention upwards to the defined framing. The exposed iron framing & steel substructure of the barn debuts a rustic and industrial blank canvass that caters to every party.
The Classic Red Barn
There is something idyllic about a barn, perhaps it's the time-honored history of agriculture & family, it's a place of work, timeless memories and a place to create new. If your in the market for a new steel building, a barn blueprint is timeless as much as it multifunctional; a barndominium, feed barn, hay barn, cattle barn, horse barn and with a list of framing options, you cant go wrong!
Our Promise
Every steel beam, and every component is hand processed through out manufacturing facility, tagged and noted in direct correlation with your blueprint. Every steel piece and iron beam is mapped for ease of construction, allowing for a turnkey DIY project. In true kit form, and true to 2021, your family and friends can still gather to construct your building.
Do you have a building project? Do you have questions about an existing building or a new building? We specialize in everything steel and we would like to speak with you. We have many affordable options for various sized, new, or existing buildings we have in storage and ready for immediate delivery.
Do you have a new & revised 2020-2021 project budget? We hope so! We will work with your budget & get you a building you would be proud of. Our family has a long history in the metal building construction market & with years of experience, we have become the experts. Call us at 866.535.8632 or email us at info@sunwardsteelbuildings – We will happily provide you with a free consultation & building quote. We are social media friendly and we would love to hear from you. Tag your projects to us and we will reach out with our thoughts, a howdy & a hello!  Facebook, Instagram, Pinterest.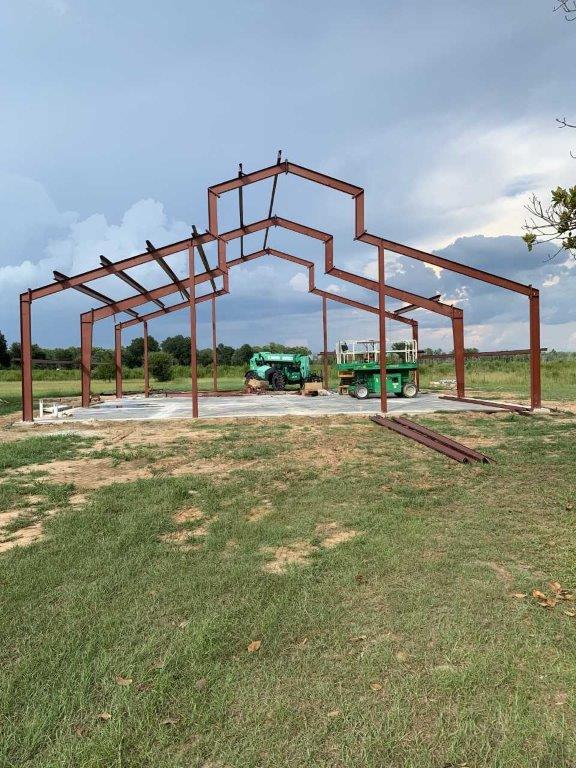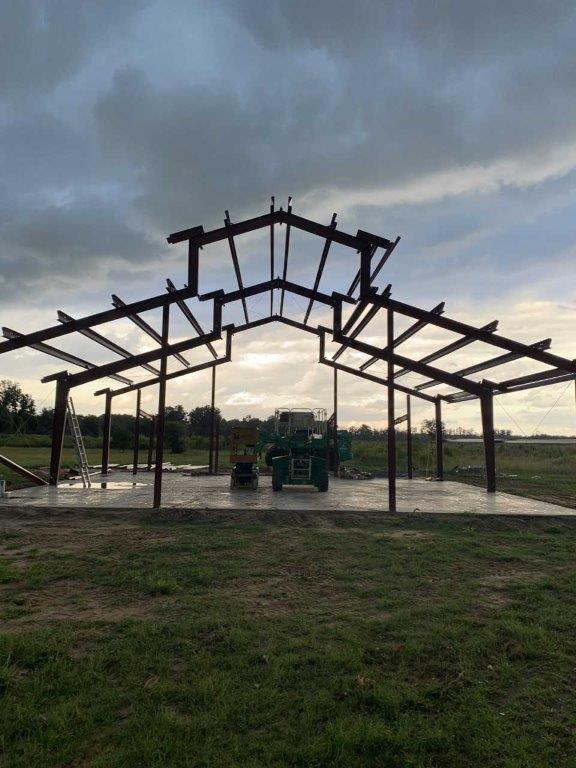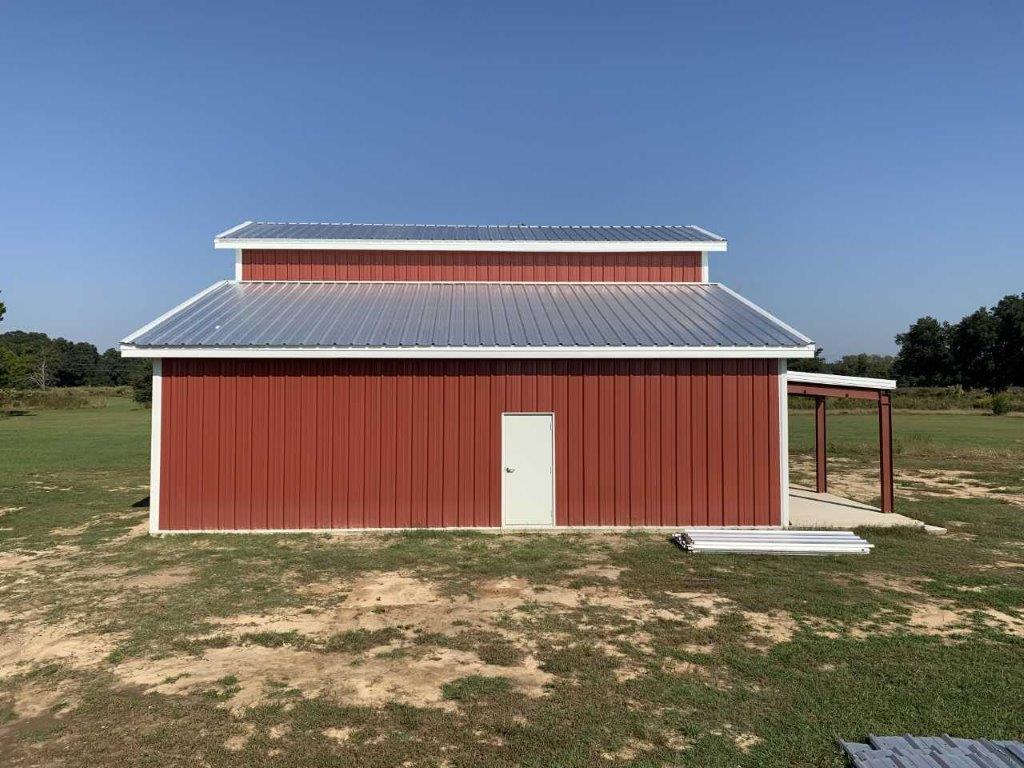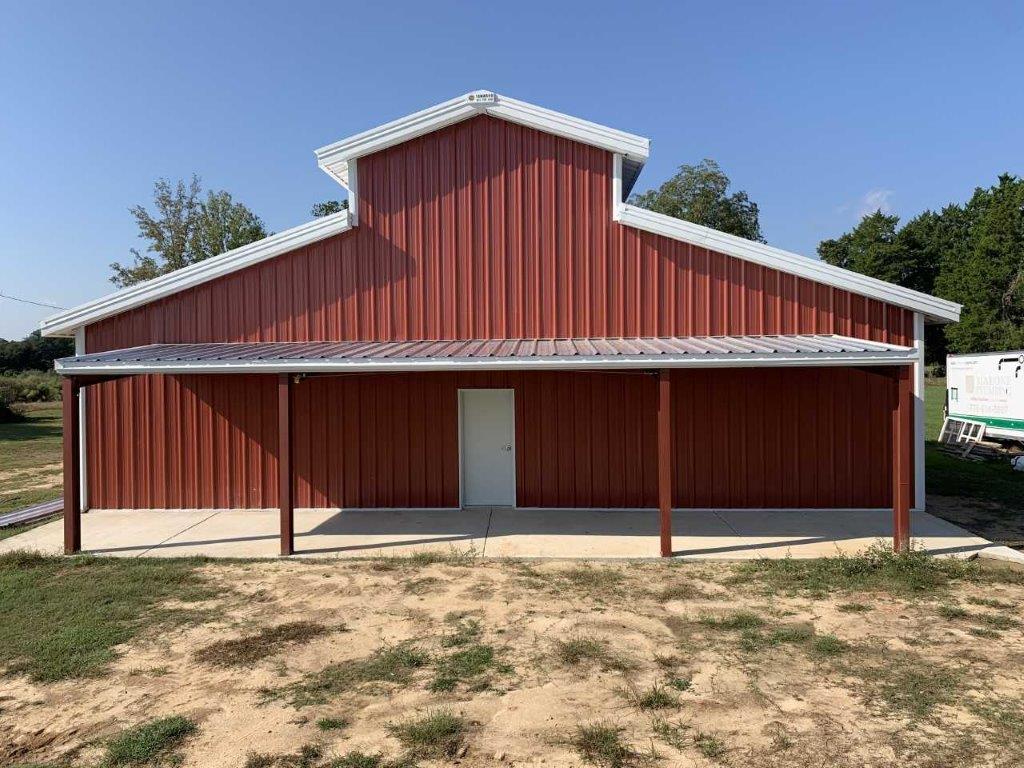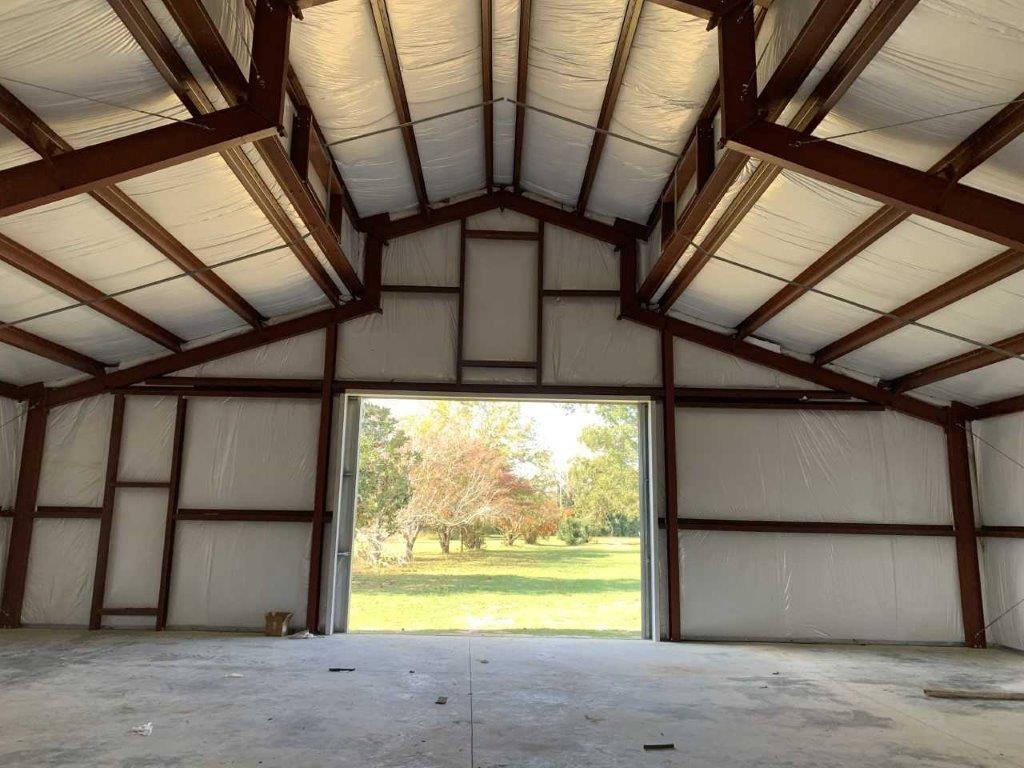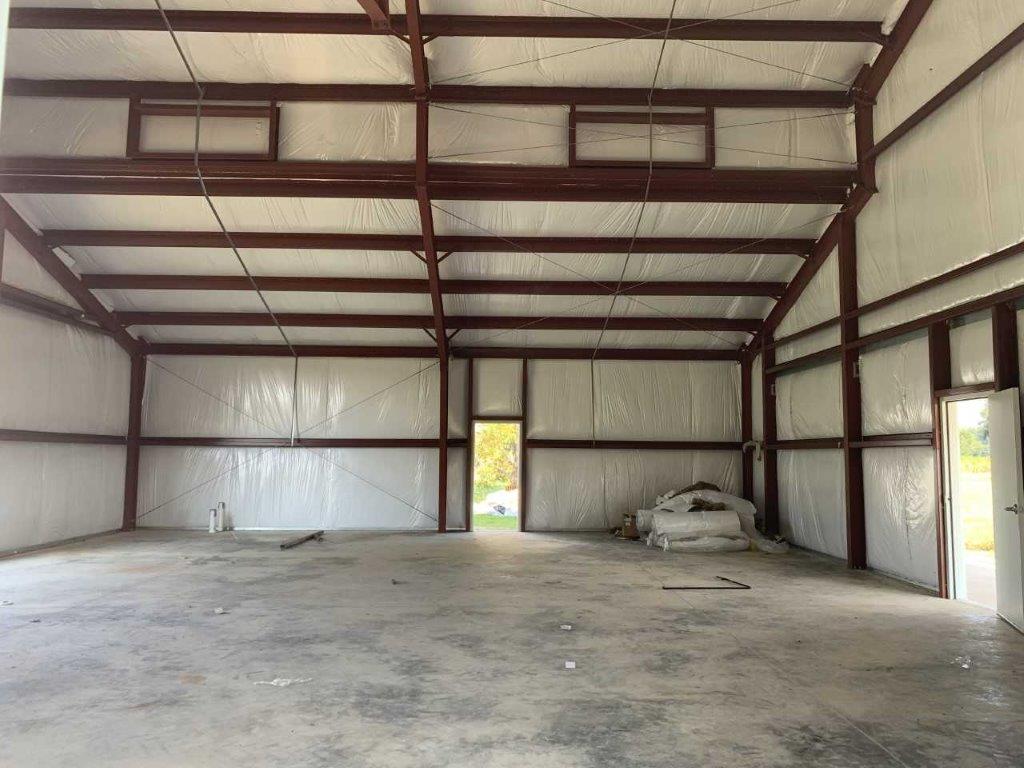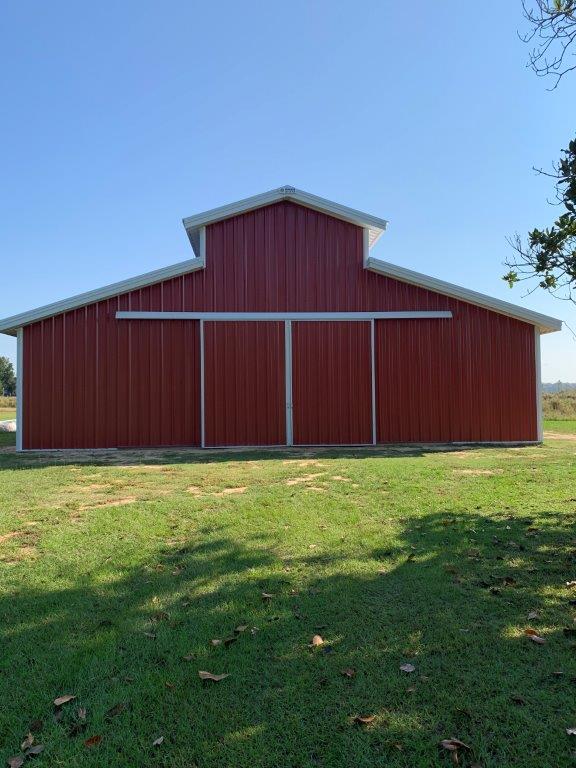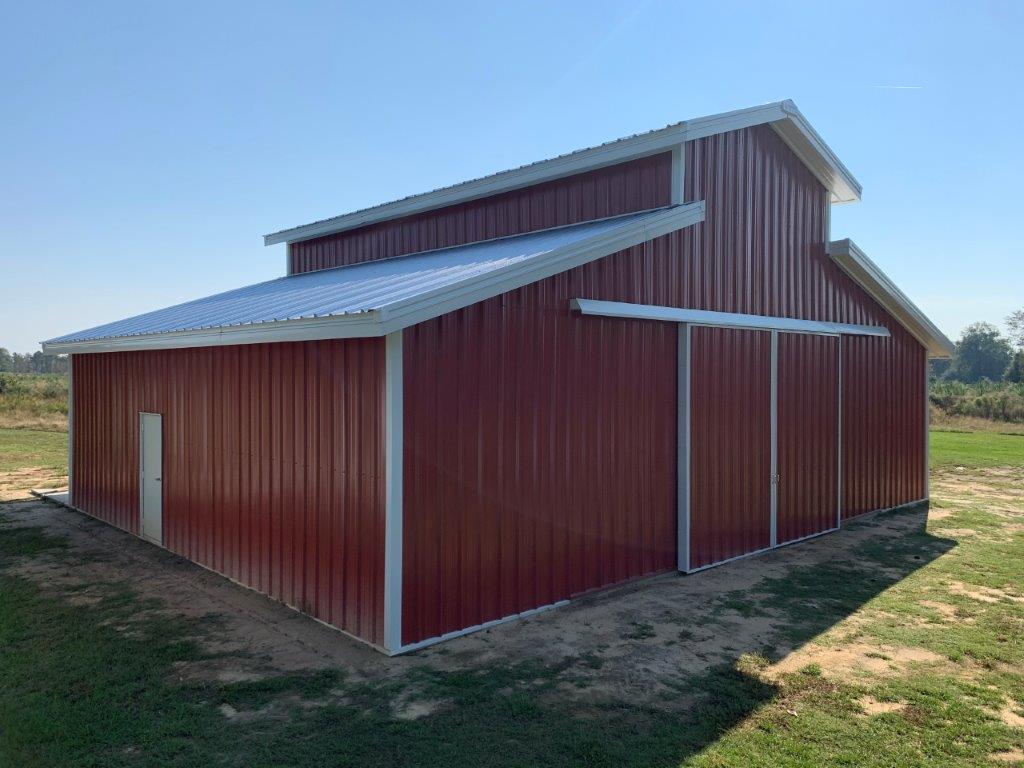 Building Specifications
Two separate structures were manufactured to complete this one building. Seamlessly attaching the two, structure I, 50'Wx40'Lx12'H with a 4:12 roof pitch. Structure II, 10'Wx40'Lx9'.17"-10'H with a 1:12 roof pitch. The canopy of this barn is secured with a 125mph wind speed rating, including a purposeful 3.5 weight load. Sunwards exclusive, Seal Tight Closure System guarantees an anchored and sealed & dry building for a lifetime.
Did I mention that we supply a complete building envelope? Overhead garage doors, roll coil doors, walk doors, sliding barn doors, whatever component you need, we can include. Distributed throughout the steel barn are (9) framed openings ranging in terms of size. Featured are (3) 3070 commercial walk doors, (4) 6'W x 2'H field located C window framed openings, (1) 9'x7' framed opening, (1) 3Wx6'H' framed opening, (1) 4'Wx7'H framed opening, and (1) 16'Wx12'H double slide door.
Featured Sunward Steel Barn Buildings