Reviving A 100-Year-Old Metal Barn in Fort Collins, Colorado
An Unconventional Steel Building Application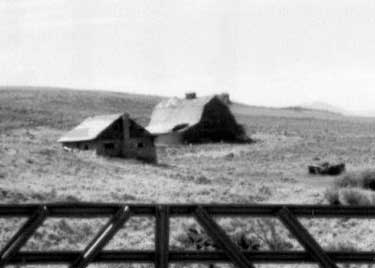 One year before project completion, the owner of a 100-year-old barn came to Sunward with a vision of restoring the then-caved-in barn to its original rustic look and feel. It was important to him to keep as much of the barn's original structural shape and design in place. In fact, he brought along with him photos of the gambrel-shaped barn from afar that were taken sometime in the 1920s. He was working on a larger-scale project to restore a home and other buildings on the property, along with the barn.
A Unique, Unconventional Steel Building Application
Part of the onsite historic barn restoration project was to keep the original log structure in place while installing the new steel structural components. To accomplish this, Sunward tasked Rick Dittus of RM Erectors, to create a custom gambrel barn that would fit inside of the existing barn structure. His team had to jack up the existing building and wooden log siding in order to dig and build a foundation underneath it.  It was challenging for them to build around the existing log building without damaging its structure.
Boasting a unique combination of old-meets-new features, the restored steel barn retains its original exterior, made from timbers, while the interior has new steel framing that notably enhances its structural integrity. The property owner wanted the building to retain its original barn aesthetic while making it more durable and better suited for modern-day use, and the newly restored structure easily accomplishes this objective.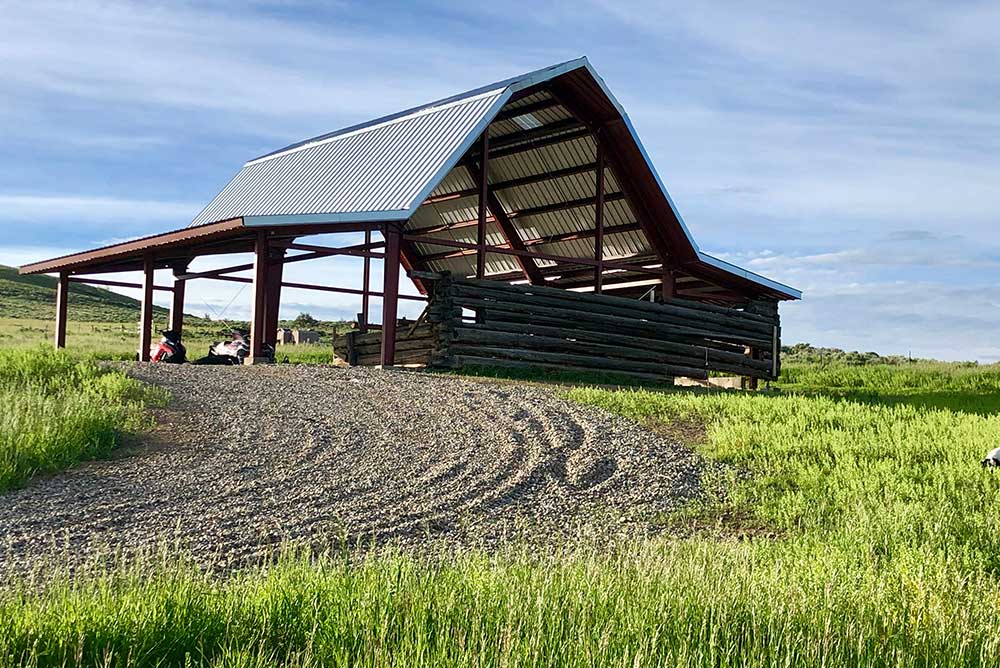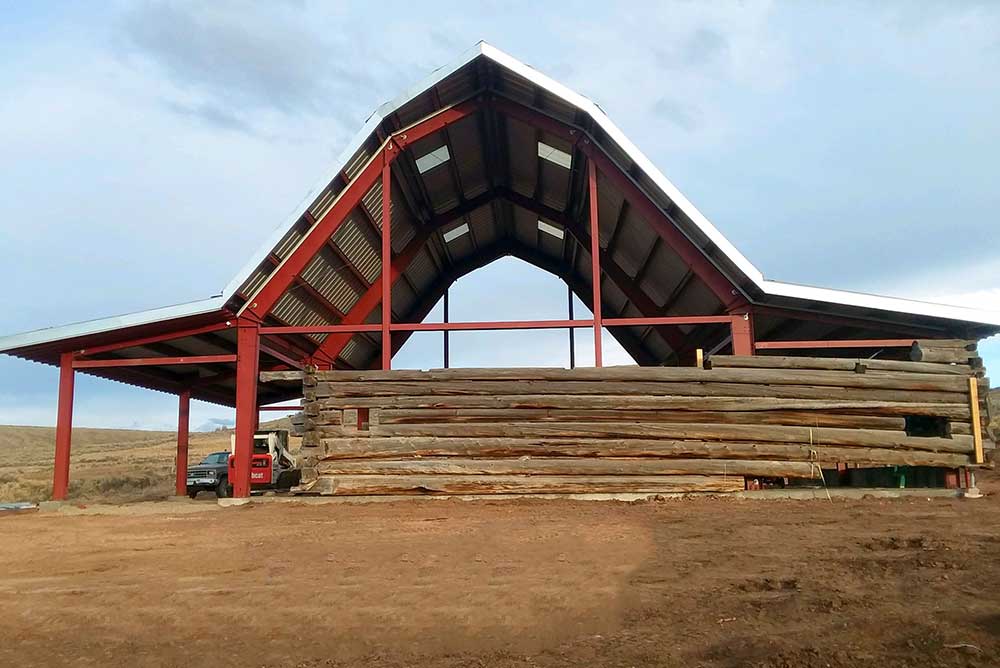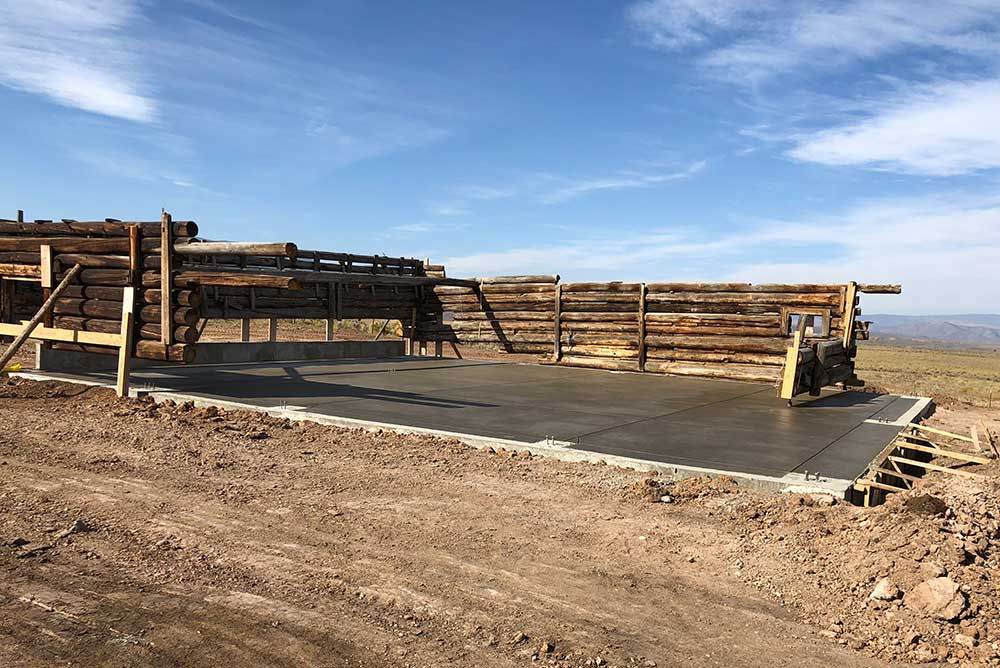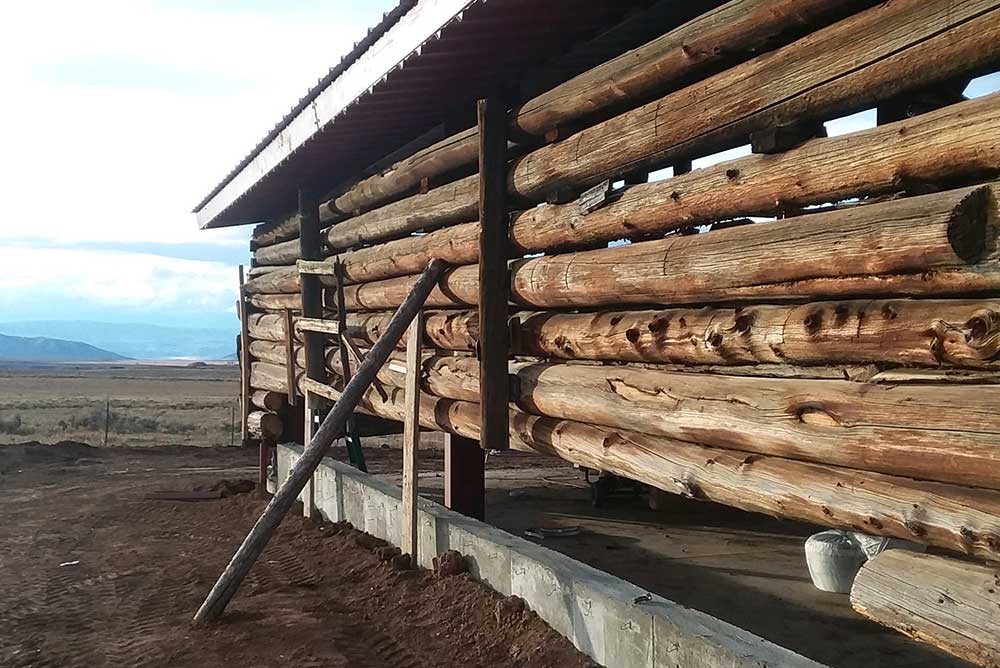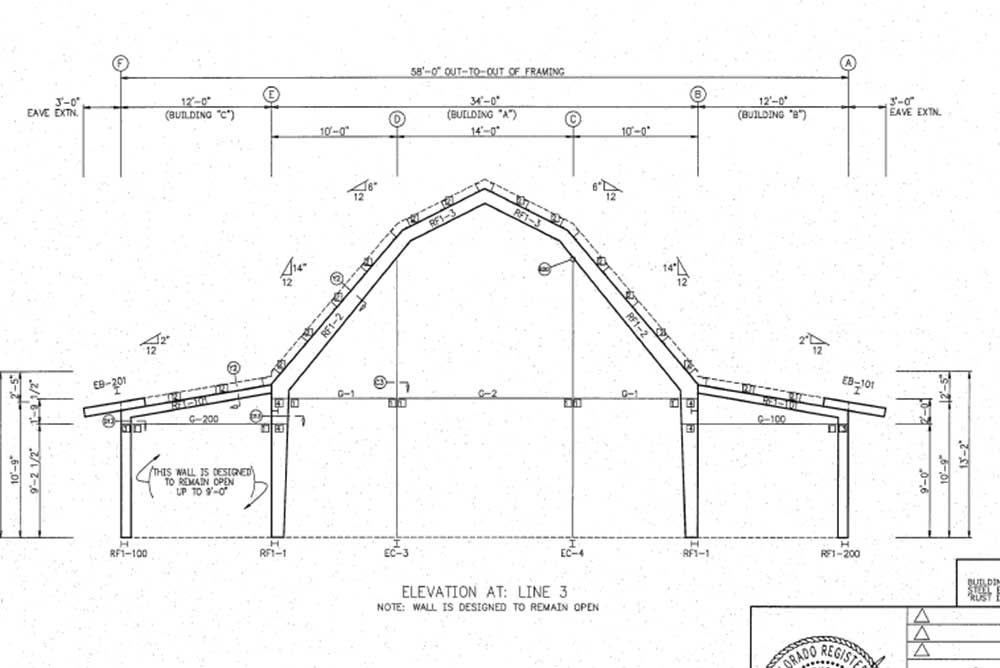 Building Specifications
The reconstruction effort for the 100-year-old barn consisted of three structures, creating one single building to serve as a barn, hay storage area and equipment storage facility. The main gambrel structure stands 34'x41'x13.2' with identical 12'x41'x11' lean-to's attached on either side.  Galvalume roof panels were installed over the custom gambrel roof.
The restoration project also included the addition of new barn doors and wooden roll up doors. New wood siding was installed above the eave height to replace the once deteriorated siding. All other ranch houses and buildings on the ranch also underwent facelifts in order to match its prevailing ranch aesthetic.
In its entirety, the project took about a year to complete, with project engineers and builders overcoming a number of unique challenges along the way due to the project's unconventional nature. The final outcome is a beautiful, stunning barn that mixes old world rustic style with new and maintains it's original look!
Considering purchasing a prefabricated steel building for restorative or other use in Colorado or another part of the United States? Click here for a price quote.
Featured Sunward Steel Hay Storage Barn Buildings