Steel Training Center, Storage Building in Orondo, Washington
Sunward Steel Buildings, Inc., manufactured and delivered this pre-engineered steel building to a jobsite in Orondo, Washington, in July 2019.
The original building owner purchased it for use as a training center for students looking to learn a trade. The owner, a tradesman himself, believed that offering career-focused, practical training in a given field would help jobseekers pursue and land in-demand jobs while giving youths an alternative to a traditional four-year college degree.
A true labor of love, the buyer erected the building in about six months with the help of his brother. Unfortunately, the original buyer, who purchased the metal school building alongside his wife, passed away unexpectedly a few months after its completion. His wife then sold the building to another party who uses it for boat storage during the summer and miscellaneous storage during the winter.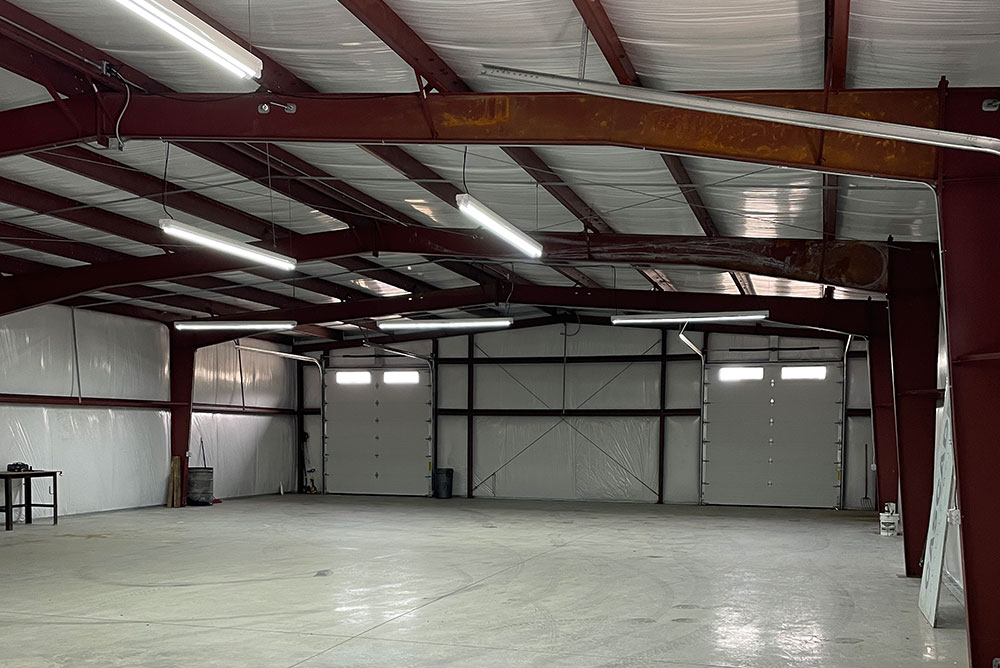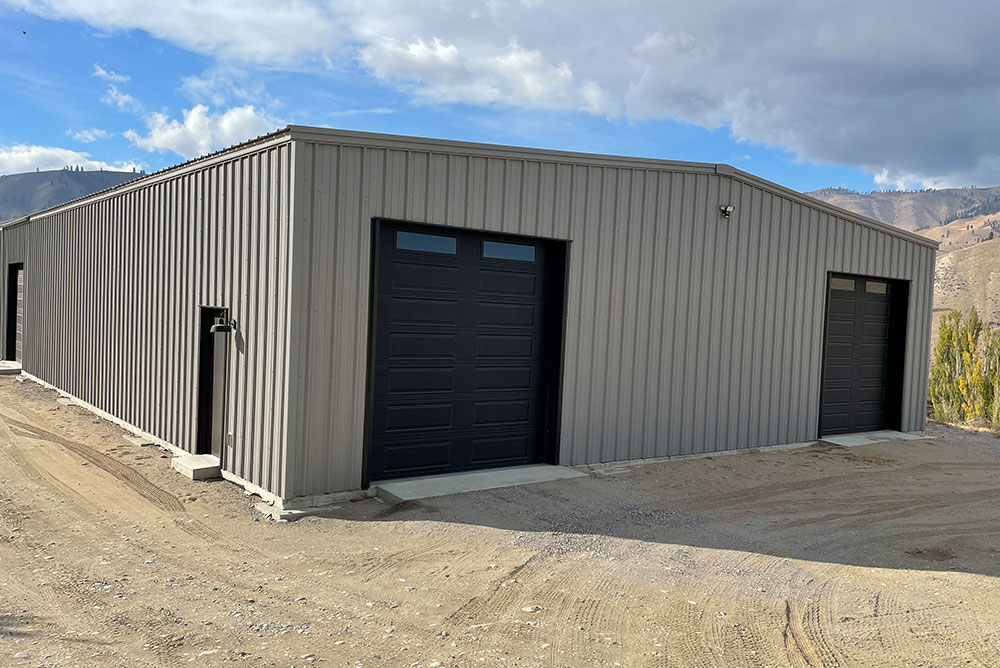 Building Specifications
Featuring an attractive, painted exterior with architectural trim, the metal building is 50'x95'x14' when raised and has a wide clear span and high ceilings that makes it well-suited for educational or storage use. Comprised of hardy, 26-gauge steel parts, the metal school and storage building has a heavy-duty, corrosion-resistant steel gable roof with a modest 1:12 pitch offering protection overhead.
The building has (5) framed door openings that make it easily accessible. Distributed throughout the space are (2) 3070 openings enclosing (2) 3070 walk doors and (3) 10'x10' openings that will house overhead doors. The building also exceeds all building code requirements in place in Orondo and features a 115-mph wind load and a 38.5-psf roof snow load.
Versatile, Sustainable Steel Buildings
Metal buildings, and particularly clear-span metal buildings, offer a high degree of versatility, making this steel building ideal for use as both an educational center and a storage building. The steel building kits arrive at a build site already partially assembled, which makes these structures faster to erect than traditional wood buildings. They are also highly customizable in terms of looks, features, size and more.
Situated along the eastern side of the Columbia River, Orondo is part of Douglas County and the Wenatchee – East Wenatchee metropolitan area. The small community sits about 160 miles outside Seattle and about 75 miles northwest of Moses Lake.
Featured Sunward Steel Warehouse and Storage Buildings