Commercial Metal Buildings in Platteville, Colorado
Sunward Steel Buildings, Inc., was the supplier of these (4) commercial metal buildings in Platteville, Colorado, in April of 2020.
Now owned by a provider of asphalt, sand, gravel, landscaping stone and ready-mix concrete, among other products and services, the pre-engineered steel buildings all boast unsurpassed strength and durability thanks to top-quality steel construction and create safe, all-season spaces to store goods and conduct business.
Economical, Low-Maintenance Prefabricated Metal Buildings
Pre-engineered steel buildings offer many benefits in comparison with traditional wood construction, including low costs, easier erection, and superior structural integrity. They are also easily customizable in terms of insulation, aesthetic features, ceiling heights, engineering and seismic codes, and many other areas.
These (4) metal buildings owned by the asphalt and paving company offer unmatched strength and durability, making them well-suited for housing the company's industrial operations and storing its valuable inventory.
Located in northern Colorado, Platteville is part of Weld County. The small community sits along the east bank of the South Platte River, about 40 miles from Fort Collins, Colorado, and about 18 miles northeast of Greeley.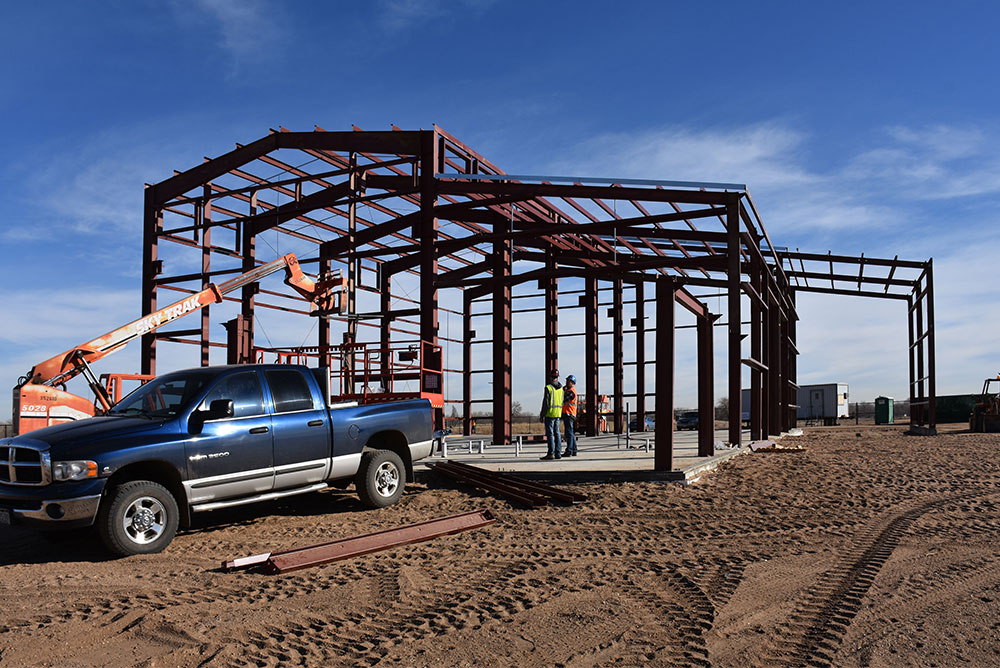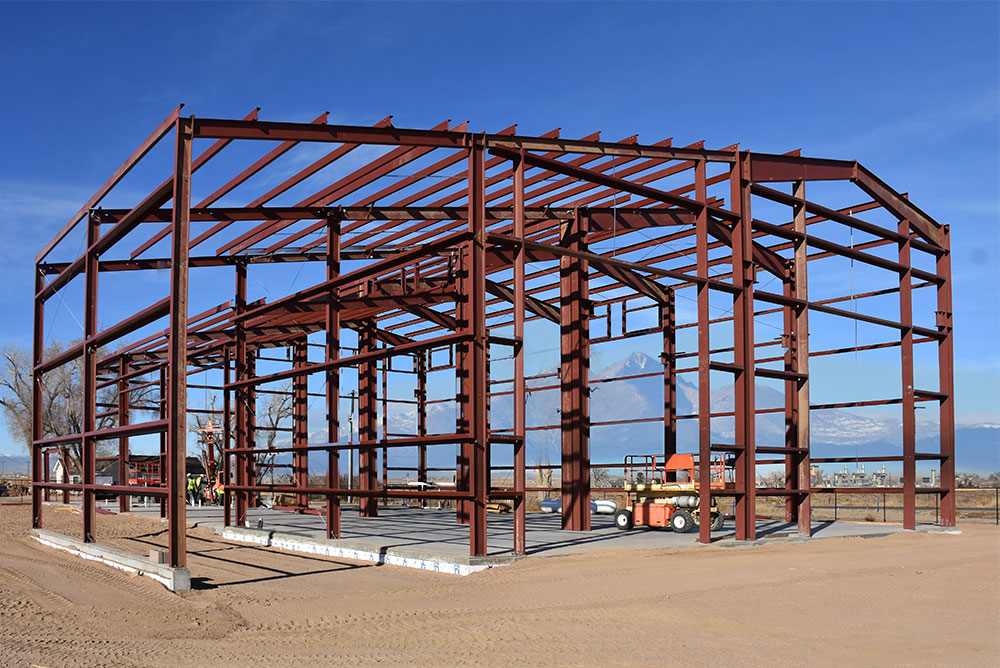 Building Specifications
All (4) steel buildings have open, clear-span designs that maximize usable floor space, and all (4) buildings differ in size. The first metal commercial building, Building A, is 40'x90'x32' when erect and has high overhead clearance that creates additional storage room. The second building, Building B, is 30'x35'x27'/32', while Building C stands 30'x55'x22'/27' when raised. The fourth and smallest building in the complex, Building D, boasts a finished size of 30'x30'x10'.
Overhead, each building on the property has an ultra-durable, corrosion-resistant steel roof with a 2:12 pitch overhead that provides reliable protection from the Colorado elements. Buildings B and C also have wainscoting along their exteriors, enhancing aesthetic appeal.
Distributed among the (4) metal shop buildings on the property are (10) framed door and window openings in several different sizes. There are (2) 3070 walk door openings housing (2) 3070 commercial walk doors, (1) 6070 framed opening enclosing (1) 6070 commercial door, (3) 20'x20' overhead door framed openings, (2) 16'x16' overhead door openings and (17) 6'x3' framed window openings.
Engineered for the climate characteristics of northern Colorado, the metal shop buildings also feature roof snow loads of 30 pounds and wind speed ratings of 115 mph.
Featured Sunward Steel Commercial Buildings