Rugged Welding & Construction Shop in Epping, North Dakota
Sunward Steel Buildings was the supplier of these (2) pre-engineered steel buildings in Epping, North Dakota, in September of 2012.
Engineered for Life in Harsh Climates
Offering affordability, reliability and unmatched durability, the pair of steel shop buildings hold strong in the face of heavy snowfall, pests and other potential hazards associated with life in North Dakota. They feature four-inch snow gutters, which help divert snowfall away from the building, and they are also inherently adaptable, should the business owner need to enlarge them in the face of continued business growth.
With the addition of the (2)-building metal workshop, the business owner is better able to serve the needs of his clients and accommodate the explosive growth of North Dakota's booming oil and gas industry.
A tiny, but fast-growing city located within northwestern North Dakota's Williams County, Epping has experienced considerable growth in recent years, thanks to its ongoing oil boom. The community sits about 20 miles northeast of Williston and about 28 miles southwest of Tioga.
Considering purchasing a commercial building, workshop or other type of steel building for use in North Dakota? Click here for a price quote.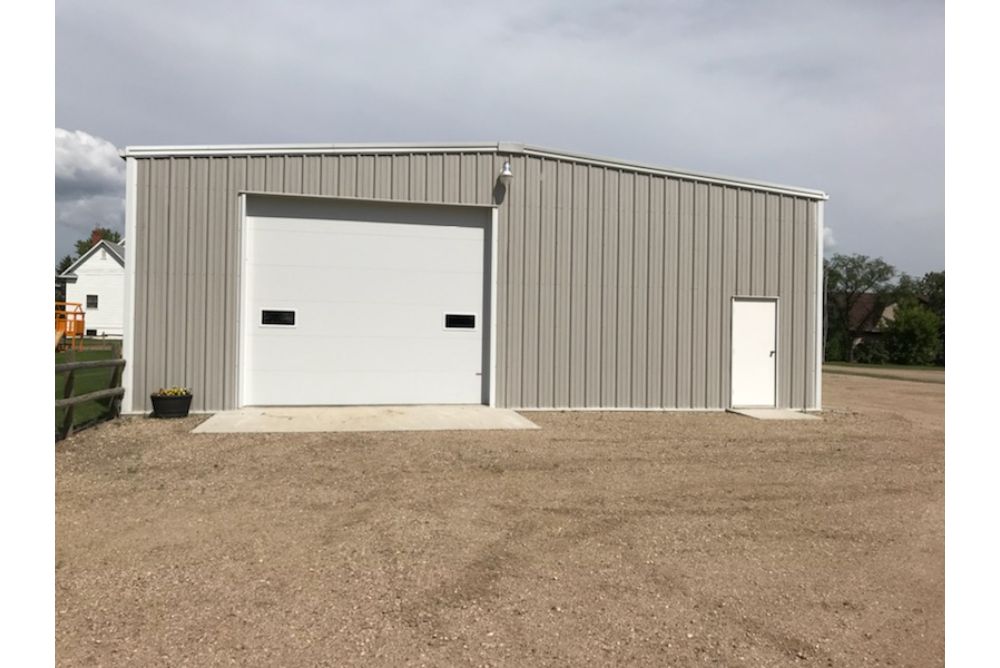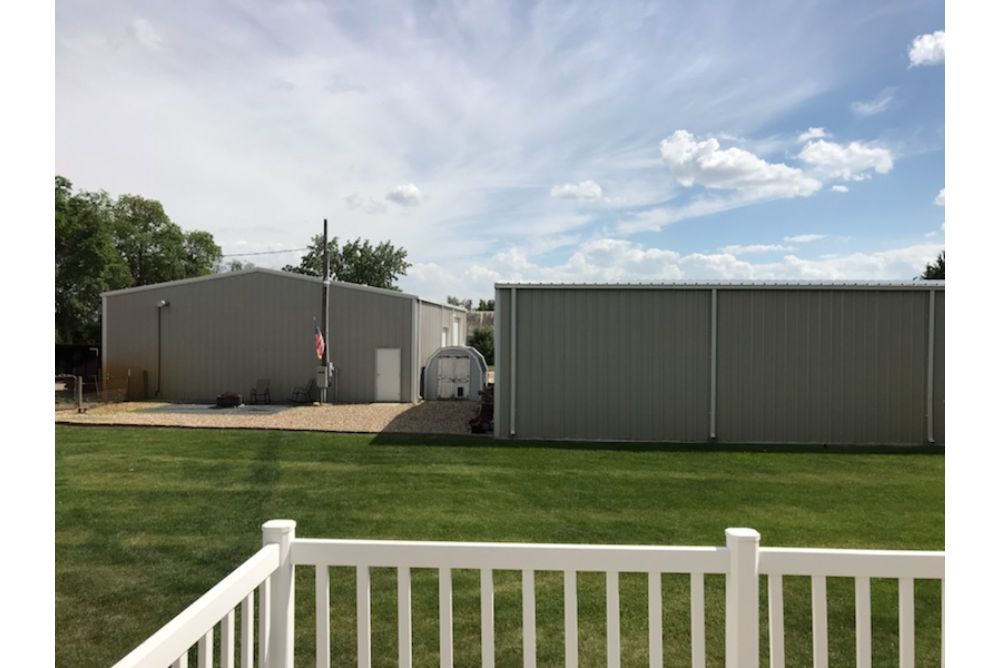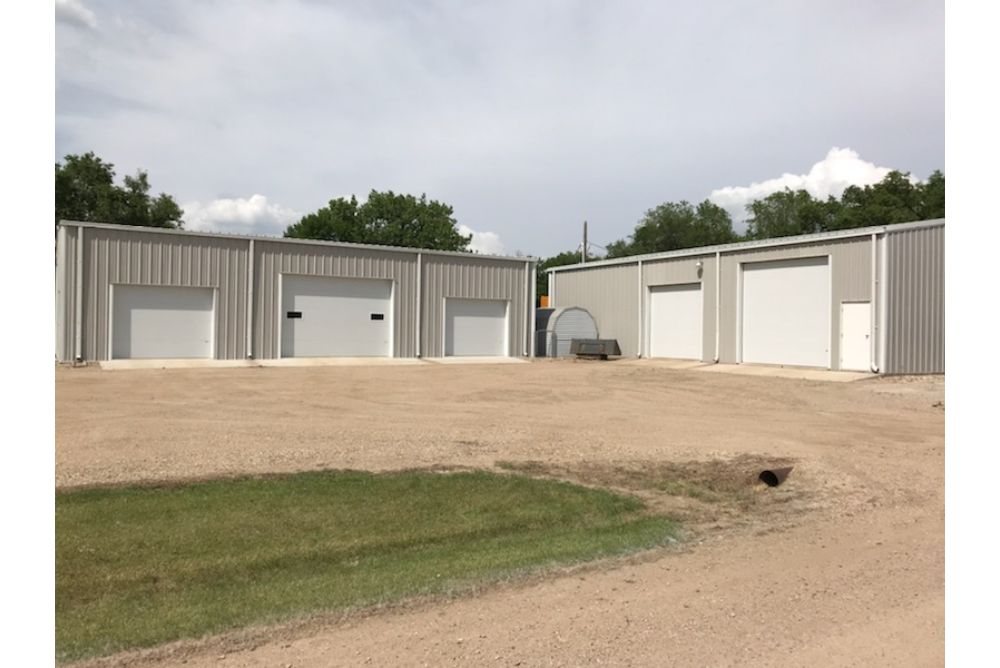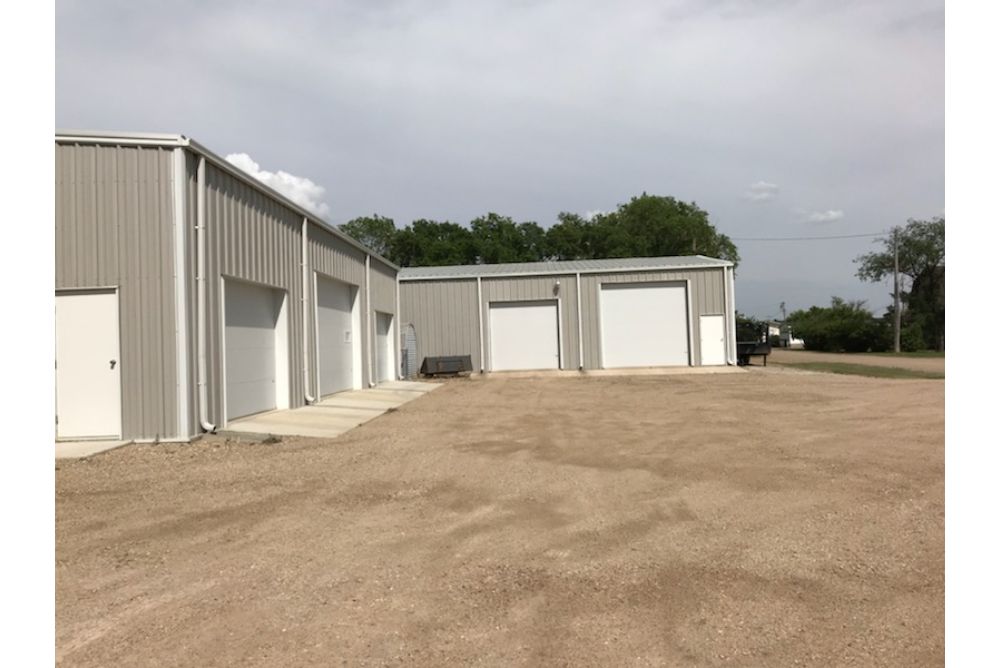 Building Specifications
Together, the (2) identical commercial buildings serve as a shop for Sheldon Welding and construction business with strong ties to the Bakken Oil Field. Each building stands 42'x58'x14' in size and features premium-quality steel construction, while rugged Galvalume metal roofs with 1:12 pitches guard against corrosion and North Dakota's sometimes-considerable snowfall from above.
Distributed throughout the (2) metal buildings are (8) framed openings ranging in terms of size and purpose, which allow workers easy access to machinery, tools and other supplies they need to conduct their welding business. Included are (1) 14'x12' overhead framed opening with full trim, (1) 14'x10' overhead framed opening, also with full trim, (2) 10'x8' overhead openings with full trim, (2) 4'x2' window-framed openings with full trim, and finally, (2) 3070 openings, each equipped with one of (2) 3070 commercial utility walk doors.
Featured Sunward Steel Commercial Buildings