How Much Does a 60×80 Steel Building Cost?
A 60×80 steel building is a popular size structure for commercial and industrial purposes. Sunward Steel offers a variety of metal building options for businesses and consumers. A metal structure this size is typically used as an equestrian barn, airplane hangar, workshop, or commercial office. What will you be using it for?
These are a few factors to that are taken into account when pricing a 60×80 steel building:
Weather Factors, Wind load and Snow load
Exterior Facade Options
Insulated Wall Panels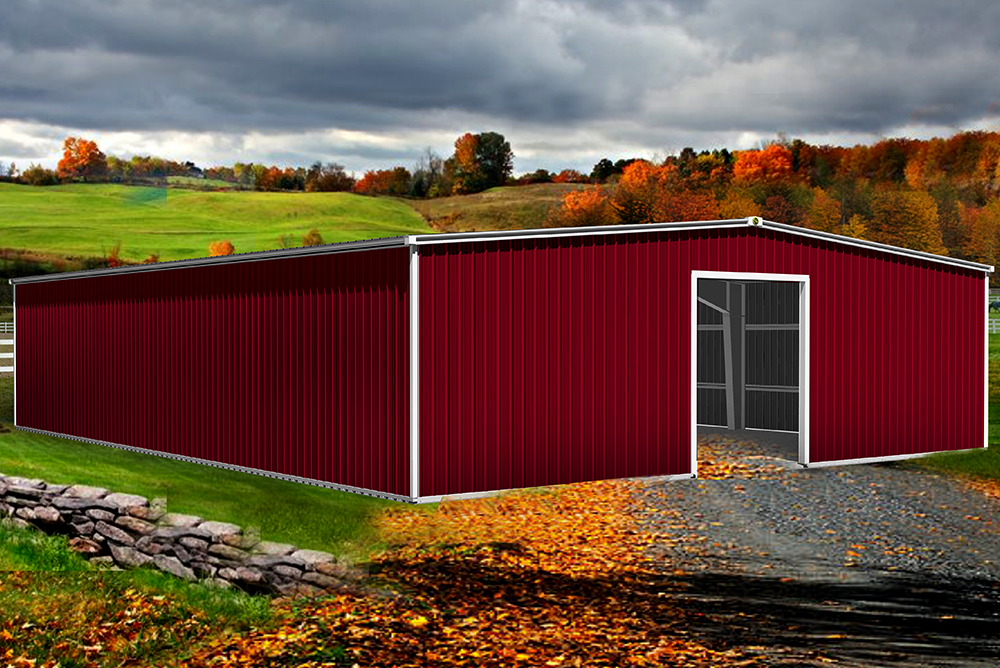 Components to Consider Adding:
Insulation System
Doors including Overhead, Glass Doors and Steel Walk doors
Windows and Skylights
Solar Panels
Exhaust Fans and Ventilation
The above components will factor into your cost. For example, a simple storage unit that requires no windows and few doors will usually have a lower price point than an airplane hangar with windows, skylights and bi-fold doors. But certain components are necessary to functionality of your building.
Considering purchasing a pre-engineered metal building for commercial or industrial use in your area? Get a custom steel building price quote today.
What Is Included With My Building Purchase?
STANDARD INCLUSIONS
Engineered Certified Plans & Drawings
Primary & Secondary Framing
Roof & Wall Sheeting with Siphon Groove
Complete Trim & Closure Package
Long Life Fasteners
Mastic Sealant
Ridge Cap
Pre-Marked Parts
In House Manufacturing In One Of Our 3 Local US Factories
Delivery to Site
See a Complete List of Our Building Features and Warranties
CUSTOMIZABLE OPTIONS
Insulation Packages
Insulated Metal Panels
Thermal Blocks
Doors
Windows
Vents
Fans
Skylights
Solar Panels
Wainscot
Cupolas
Gutters & Downspouts
Exterior Finishes
COLOR OPTIONS
Ash Gray
Burnished Slate
Light Stone
Saddle Tan
Hunter Green
Koko Brown
Charcoal
Hawaiian Blue
Polar White
Rustic Red
Black
Galvalume Plus Also Available
* Note – Actual colors may vary based on screen and monitor resolution / settings.  Color charts and / or metal color chips are available and should be reviewed before choosing final building colors.
FAQs
Should I Insulate My Building?
What Is The Best Roof Pitch For My Building?
How Can I Customize My Building?
What Is The Average Cost Of a Steel Building?