Steel Airplane Hangar in Port Saint Lucie, Florida
Sunward Steel Buildings worked with a customer in Port St. Lucie, Florida, on this pre-engineered steel hangar in February, 2021.
The owner needed a place to house vintage aircraft and keep it out of the wind and rain, and this clear-span steel hanger has an open floorplan so it can accommodate planes with a variety of wingspans. The metal airplane hangar had to comply with strict wind load requirements because of Port St. Lucie's coastal location and propensity for strong storms, and Sunward engineered it with a high, 155-mph wind rating to maximize durability.
Saddle Tan paint gives the metal hangar nice street appeal, and heavy-duty, 26-gauge steel construction delivers solid protection for planes, helicopters or other aircraft, preserving functionality and resale value.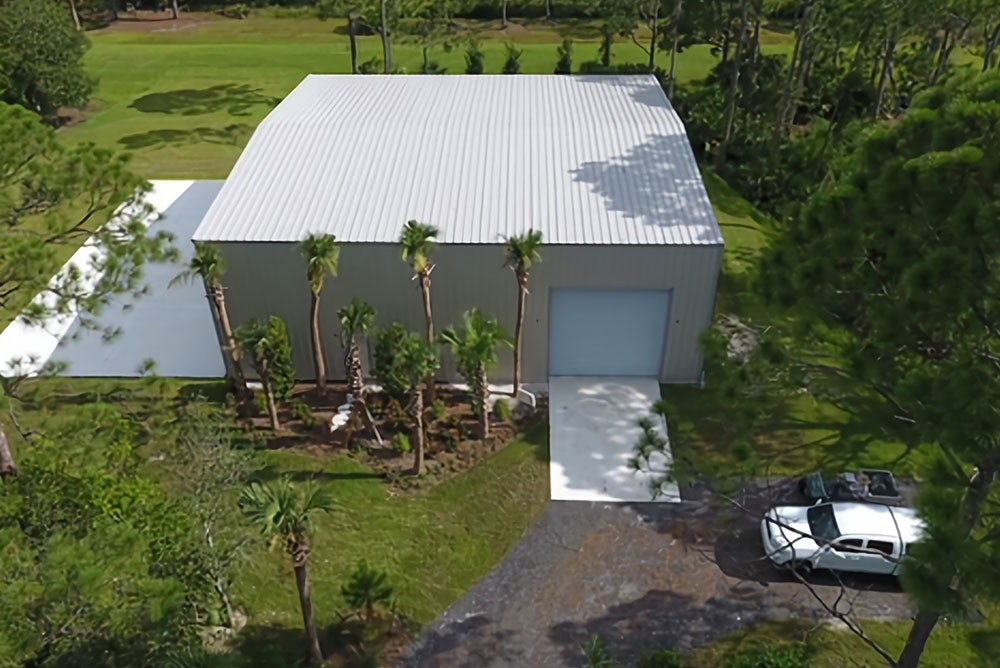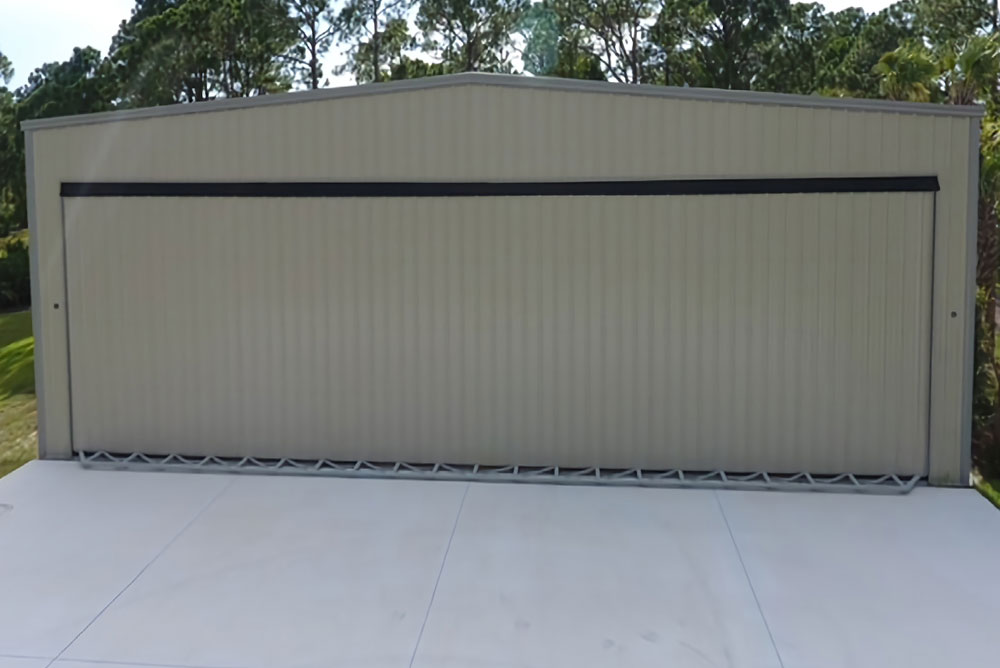 Building Specifications
The 60'x60'x20' steel hangar with a 1:12 roof pitch has high ceilings and 3,600 square feet of floor space, providing plenty of room for aircraft and maintenance equipment. It has two traditional walk doors, a 14'x14' garage door and a wide hangar door that sits atop an extended foundation. Several windows let natural light inside, brightening up the inside.
Situated about 125 miles southeast of Orlando and 115 miles north of Miami, Port St. Lucie is part of St. Lucie County and a large metropolitan area that includes Miami and Fort Lauderdale.
Featured Sunward Steel Aircraft Hangar Buildings