Prefab. Steel Greenhouse in Culbertson, Montana
When a business owner in Culbertson, Montana, needed a durable, reliable metal building for agricultural use, he tasked Sunward Steel with fabricating and supplying it.
Sunward Steel delivered, sending this steel farm building to the buyer's erection site in October 2020. Now in use as a greenhouse, the building serves double-duty as an indoor place to grow plants and a safe, covered space to store them during inclement weather. The building took shape much faster than a similar wood building would have, as its pre-engineered components arrived onsite already partially assembled, saving the owner serious money on construction costs.
Sunward also engineered the farm building to meet or exceed local building codes, helping it maintain its functionality and durability in the face of Montana's variable temperatures and weather patterns.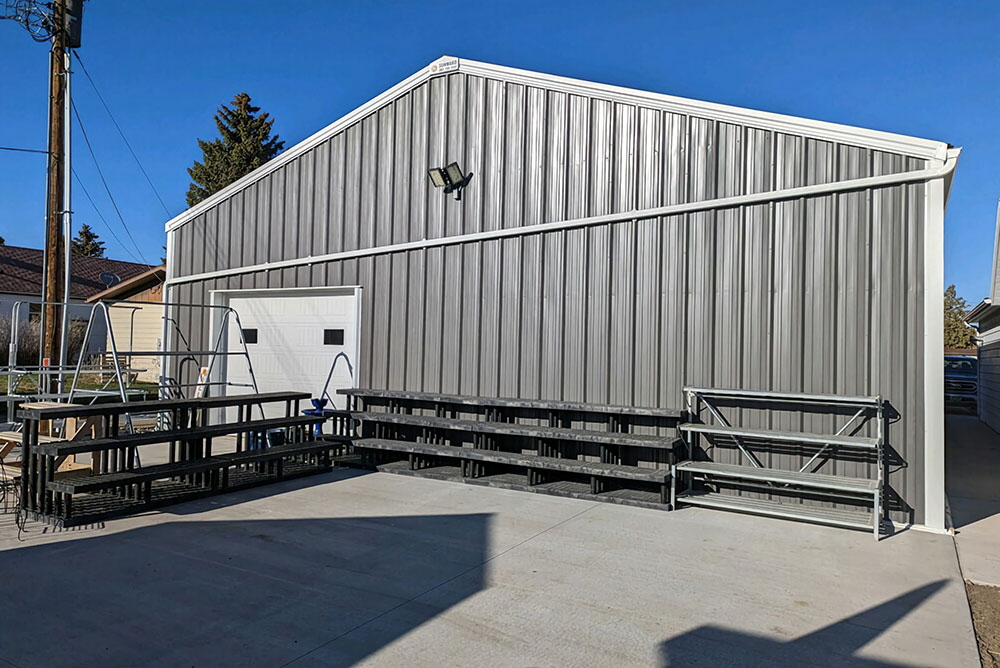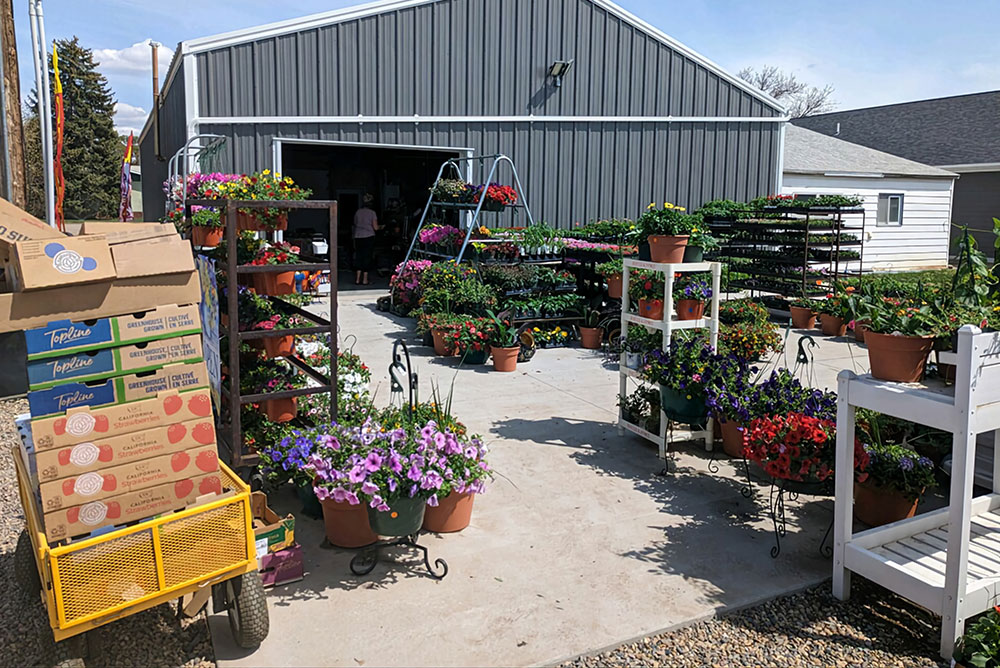 Building Specifications
The metal agricultural building has impressive curb appeal thanks to a Hawaiian Blue exterior, Polar White trim and a gable roof and stands 40'x60'x12' in size.
It has a wide clear span that creates an open, versatile floorplan, maximizing space for flowers and plants, and its roof has a 4:12 pitch that helps snow or rain slide off easily, rather than collect on top. The farm building also features (4) doors, among them (1) 4070 commercial door, (2) 10'x8' overhead doors and (1) 10'x10' overhead door, which make it easy to move items of varying sizes in and out.
Fabricated in line with the building codes detailed in the 2018 International Building Code, the steel greenhouse also has a 115-mph wind rating and a 30-psf roof snow load.
Affordable, Low-Maintenance Metal Farm Buildings
Often the preferred choice of farmers, ranchers and others looking to house feed, livestock, farm equipment or growing operations, among other uses, prefabricated steel farm buildings are an affordable, long-lasting alternative to traditional wood structures. Available in a wide range of sizes and with any number of different aesthetic features and interior/exterior customizations, steel agricultural buildings are often much faster to raise than standard wood buildings, saving buyers considerable time and money while helping them access and use their buildings much faster.
Located in Roosevelt County in northeastern Montana, the small town of Culbertson is home to just a few hundred residents. The community sits about 37 miles northeast of Sidney, Montana, and about a 90-mile drive from Glendive.
Featured Sunward Steel Agricultural Buildings