Steel Flight School Airplane Hangar in North Kingstown, Rhode Island
Sunward Steel Buildings, Inc., was the fabricator and supplier of this steel arch airplane hangar in Rhode Island. The hangar was designed for Paul Santopietro of Captain Paul's Flight School and Tailwheel Academy of North Kingstown, RI.
This building serves as an arched airplane hangar on the grounds of the Quonset State Airport; a joint civil-military public airport adjacent to Narragansett Bay. With history as a Naval Air Station dating back to the 1940s, the airport remains the home of the Point Air National Guard Station, 143rd Airlift Wing & 126th Aviation Regiment servicing the UH-60 Black Hawk.
How The Hut Came To Be
The conception of the Quonset Hut began years ago with President Roosevelt preparing the U.S. and equipping our soldiers with quick and durable housing options during WWII. An essential need for an all-purpose, lightweight building that could be shipped anywhere around the world, and initiating the widespread distribution of these metal buildings.
The Navy's Bureau of Yards and Docks began construction in the town of Quonset Point, Rhode Island, and was the first American manufacturing site for steel Quonset Huts, hence its namesake. Today, Sunwards Jamestown North Dakota facility, Wedgcor, is the leading steel arch-building manufacturer in North America. Referenced as Arch Buildings, Metal Quonsets,
Steel Quonsets, Quonsie Huts, Q-Model's, and at our ND manufacturing facility, our founding structural narrative as the Mod U.
Amidst Mr. Santopietro's frequent flights to Martha's Vineyard, Boston, Buffalo, Manchester, and everywhere in between, he desired a durable, formidable structure; and Sunward provided him with just that. Primarily utilized for aircraft storage, this hangar provides a safe and secure space to store valuable assets while procuring a base location for his everyday business along the eastern seaboard.
Quonset Questions? We Have All Your Arch Answers
Sunward Steel Buildings and our Wedgcor Manufacturing Facility have expertly evolved the Quonset concept into a classic structure that combines modern architectural aesthetics with 20th-century technology. Our Quonset Hut Kits can be used for a number of different applications, from a simple tool shed in the backyard to a massive, climate-controlled factory in Germany.
Our steel arch panels can be assembled to create metal garages, sheds, airplane hangars, workshops, bulk storage facilities, small businesses, and even metal homes.
Interested in purchasing a pre-engineered metal building? We have a large portfolio & would love the opportunity to speak with you about what our building kits offer & how we can assist with your next project. Questions about Arch Buildings, Quonsets, or Quansie Huts in Rhode Island or another part of the country? Contact us at info@sunwardsteel.com or click here quote on your next steel building project.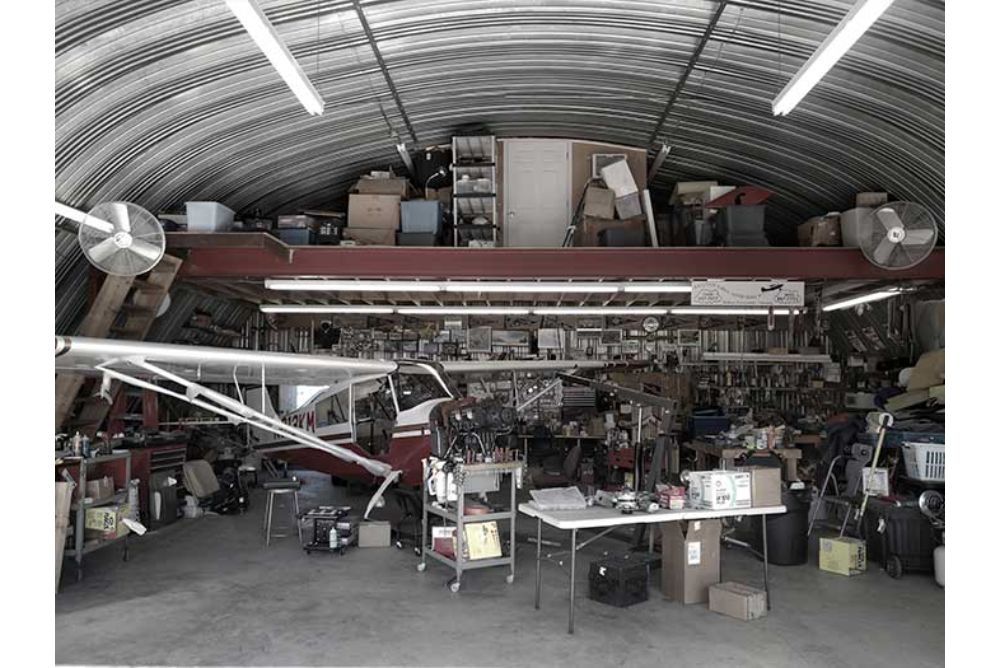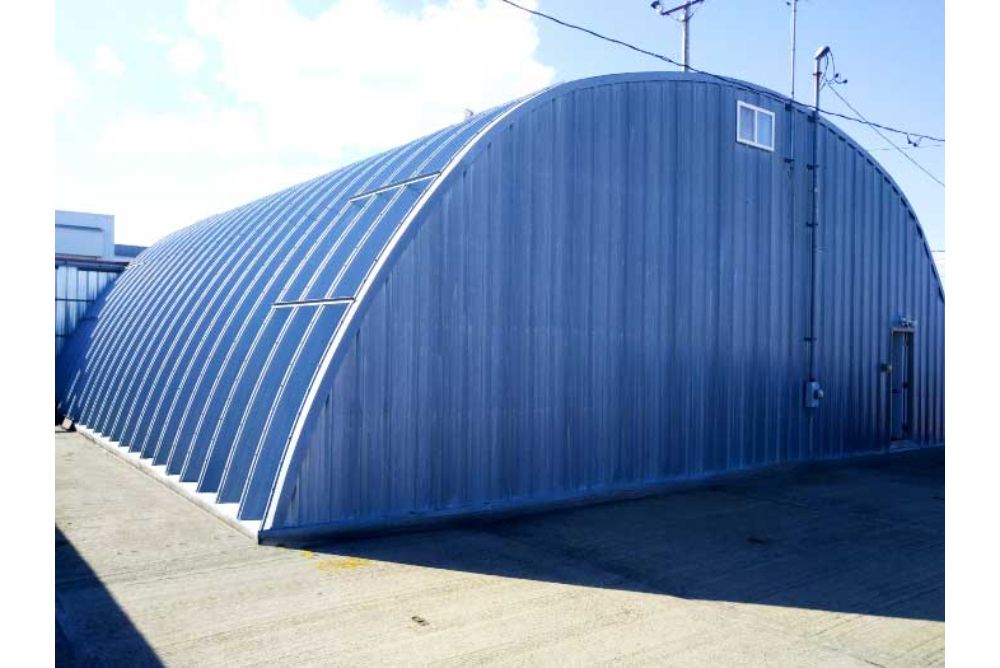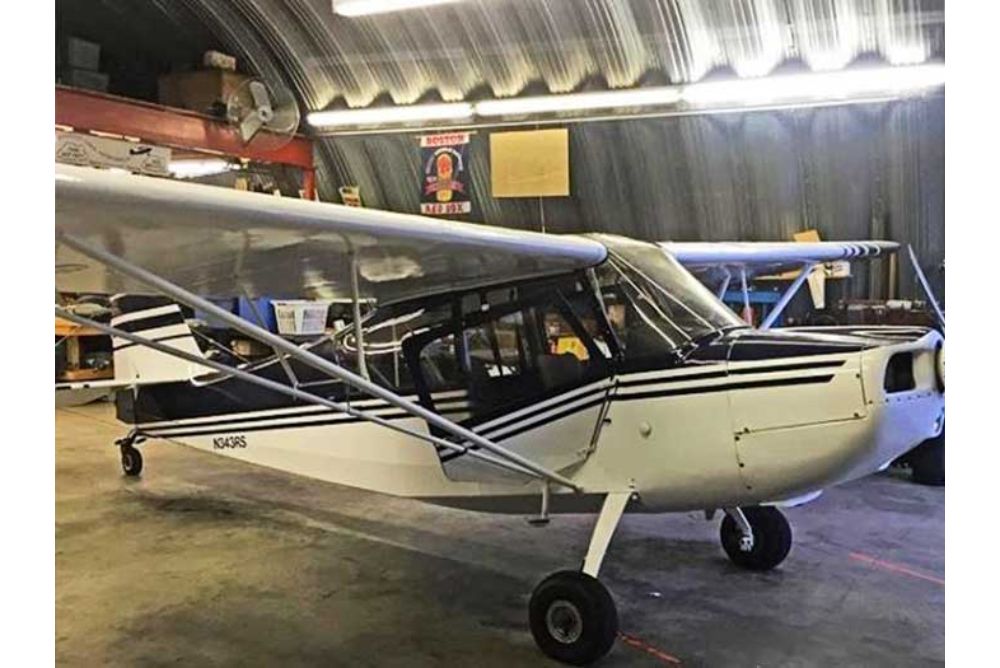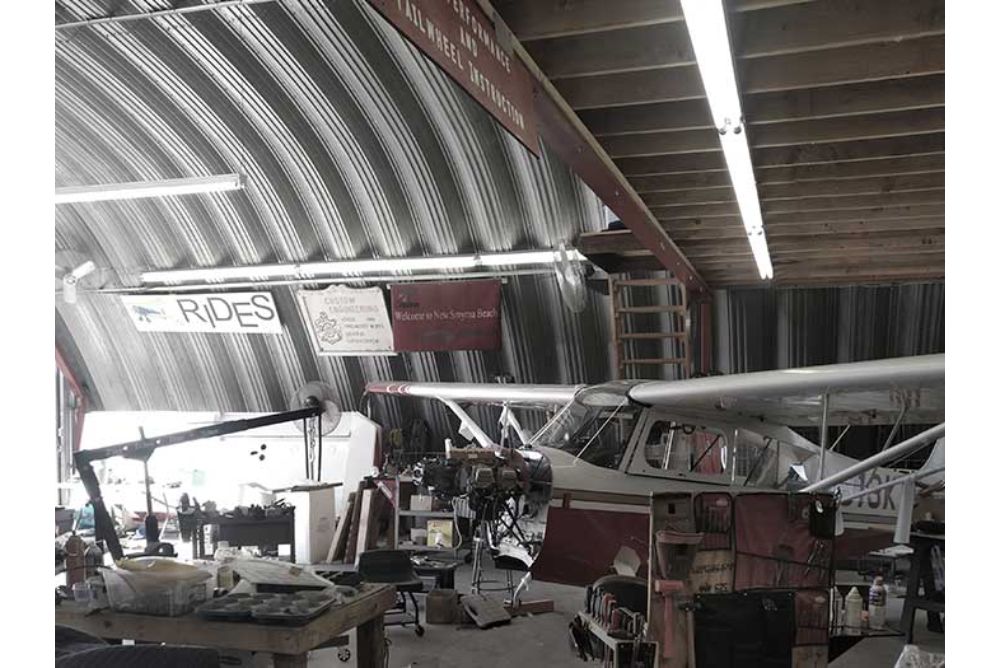 Building Specifications
This Arch Building provides limitless options in terms of capabilities; with full use as an airplane hangar, aero-repair shop, man cave and even featuring living quarters above the custom, "Paul-produced" mezzanine that was fitted & manufactured by no other than Paul himself.
He also designed & constructed his own sliding doors for this Quonset; a DIY project that followed the weekend erection of this building and completed by his two best mates.
This arched hangar, erected in 2002, stands at a 50W x 51L in size. The hangar itself is comprised of high-end Galvalume steel components, and features a 100-mph wind speed rating in adherence to local building codes.  Anchored, hard wearing, this metal hangar has maintained its functionality and handsome appeal through the years while requiring only minimal, if any, maintenance.
Featured Sunward Steel Aircraft Hangar Buildings