Agricultural Storage Building in Dickinson, North Dakota
Sunward Steel Buildings, Inc., was the manufacturer and supplier of this steel agricultural storage building in Dickinson, North Dakota, in November of 2020.
Ultra-durable, highly customized, and heavily insulated, the steel building offers unmatched structural integrity and serves several important functions for its owner. He stores his vehicles and tractor inside, protecting them from North Dakota's variable weather and sometimes-extreme temperatures, and he also uses the metal "man cave" to store other items, play basketball or otherwise use as he sees fit. The owner is also in the process of adding a bathroom to the building, which will enhance its functionality even further.
Manufactured in-state at Sunward Steel's Jamestown factory, this building only had to travel about 200 miles and arrived at the build site ready to assemble in partially put-together pieces.
Customizable, Low-Maintenance Construction Solutions 
Versatile and easy to customize, prefabricated steel buildings are appropriate for a wide range of applications. Often used as storage buildings, shops, hobby areas and garages, among other common uses, these buildings need very little in terms of upkeep and are typically faster and more economical to construct than alternative building types.
Located in southwestern North Dakota, the city of Dickinson is part of Stark County. It sits about 98 miles from Bismarck, North Dakota, and about 68 miles west of New Salem.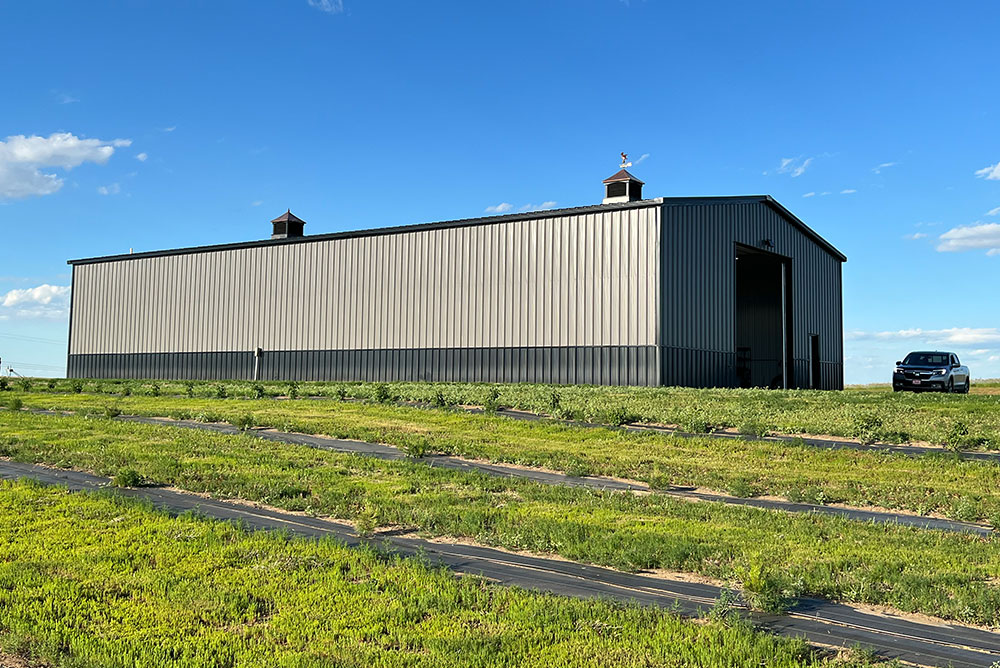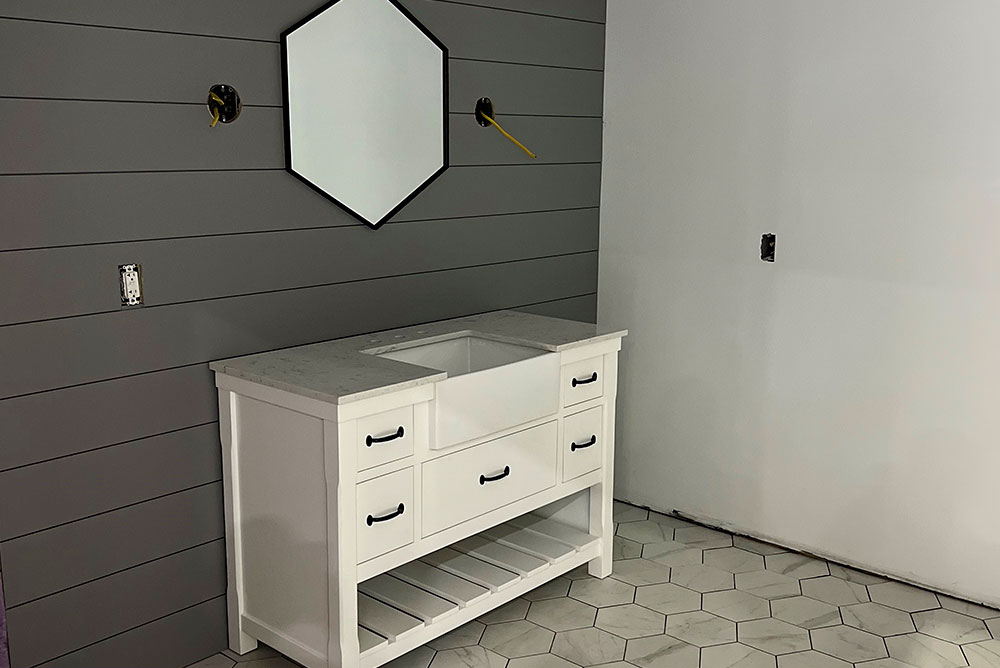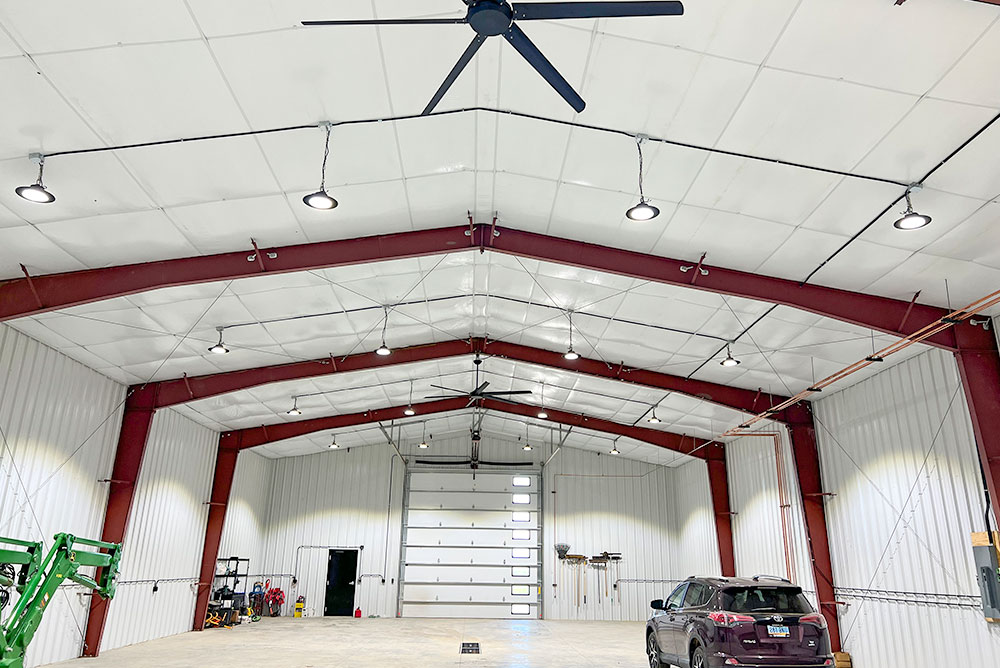 Building Specifications
Engineered with the climate characteristics of Dickinson in mind, this metal building stands 50'x100'x18' when raised and has high ceilings and a wide clear span that eliminates the need for interior supports. Charcoal Gray in color with nicely complementing Black trim, the metal building also features a 6" accent overhang that enhances its curb appeal.
The miscellaneous metal building has (3) framed door openings offering access inside, which include (1) 16'x16' overhead door opening and (2) 3070 openings for walk doors. A high-performance insulation package is another key feature, with 12" of WMP-VR-backed fiberglass insulation in the building's roof and 6" of WMP-VR-backed insulation in the walls. The insulation package makes the building usable and comfortable throughout all four seasons, and it also leads to lower heating and cooling costs throughout the structure's lifetime.
A liner panel also lines the walls of the metal building, which gives its inside a clean, finished look while helping protect the insulation blankets installed inside. A 30-psf snow load and a 115-mph wind rating are additional customizations made in line with local building and engineering codes.
Featured Sunward Steel Agricultural, Garage & Shop, & Farm Storage Buildings