Metal Barndominium in Oak City, Utah
Sunward Steel Buildings manufactured and supplied this pre-engineered metal building in Oak City, Utah, in October 2020.
Spacious and versatile, the two-story steel building serves primarily as a shop, but it also has a bedroom and bathroom inside. Considered a "barndominium" because it combines residential space with shop space, the customized, insulated metal building spans 2,400 square feet, providing plenty of room for living, working, and storing goods. Its second story provides even more usable floor space and functions as a game room for relaxing and socializing.
Economical, Multifunctional Metal Buildings
Hardwearing, low-maintenance metal buildings have become increasingly popular among those seeking structures to use as both a home and something else, such as a work, hobby, or shop space. Engineered to meet the precise building code requirements of a given area, preconstructed steel buildings are easy to configure based on size, style, interior preferences, and many other areas.
This steel building serves a variety of purposes for its owner, acting as a shop, place to sleep, and entertainment area all at once. Located in Millard County in west-central Utah, Oak City sits about 80 miles southwest of Provo and about 125 miles from Salt Lake City.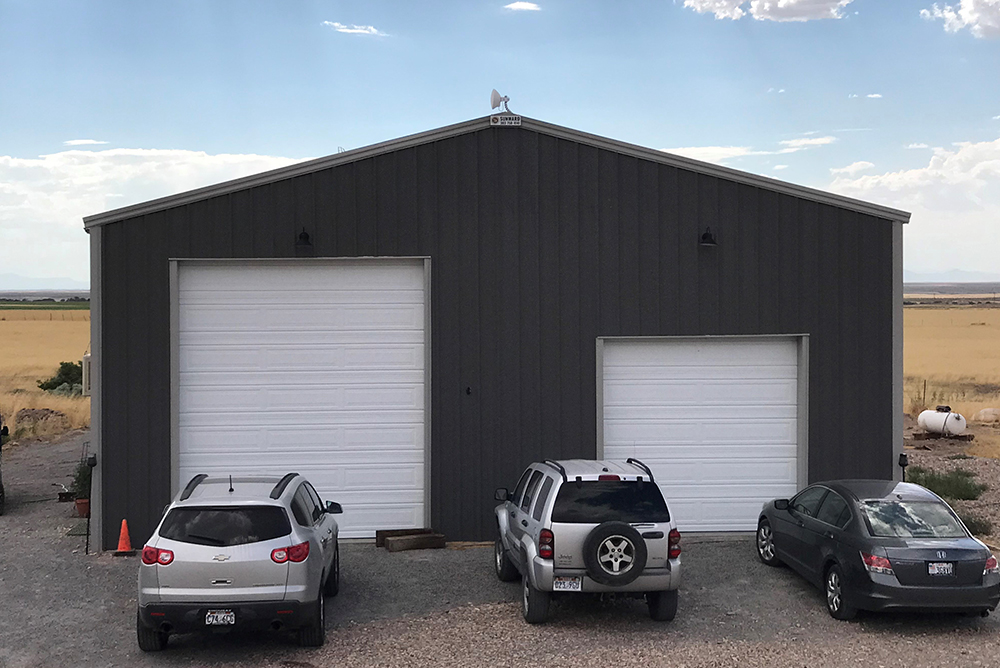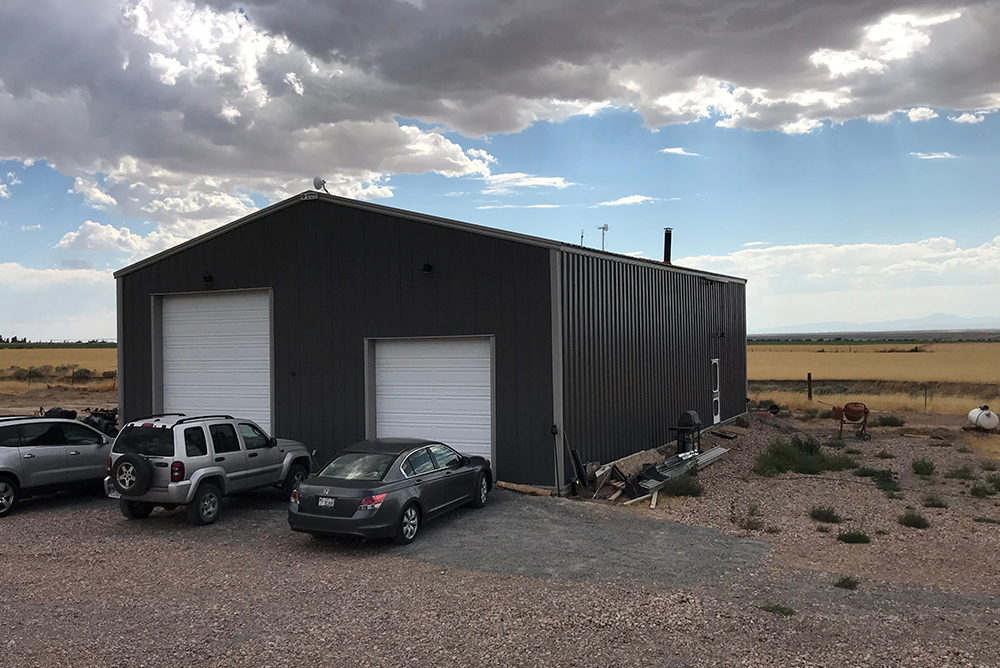 Building Specifications
The steel shop, residence, and game room have a clear-span design and an attractive Ash Gray exterior with Polar White architectural trim. Its roof is comprised of durable, corrosion-resistant Galvalume steel paneling and has a modest 3:12 pitch, and (8) framed door and window openings are additional building customizations.
The metal shop building has (2) 3070 framed openings for walk doors, (4) 4'x4' openings for windows, (1) 10'x10' overhead door openings, and (1) 10'x10' overhead door opening. Fabricated to comply with or exceed the building code requirements in place at the address, the steel barndominium also has a 115-mph wind load and a 30.1 psf roof snow load.
Featured Sunward Steel Barndominium Buildings