Mini Storage Building in Oro Valley, Arizona
Sunward Steel Buildings, Inc., was the supplier of this prefabricated steel building in Oro Valley, Arizona, in April of 2019.
Now functioning as a self-storage facility, the robust, easy-to-erect steel mini storage building offers unmatched strength and durability and is an expansive 80'x225'x12'/15.33' once raised.
Insulated, climate-controlled and equipped with alarms and security cameras, the storage building protects assets stored inside from Arizona's extreme temperatures and other hazards and houses (132) rentable storage units in a variety of different sizes. There are also heavy-duty 29-gauge partition panels functioning as dividers between the storage units.
Durable, Affordable Mini Storage Solutions
Easy to raise, customize and maintain, metal mini storage buildings provide reliable storage solutions for renters looking to house valuable goods and assets. Most American self-storage facilities also maintain high occupancy rates, leading to reliable income for their owners.
This particular metal mini storage building serves customers from across Oro Valley and metro Tucson. A small town in southern Arizona's Pima County, Oro Valley sits 6 miles north of Tucson and about 110 mile southeast of Phoenix.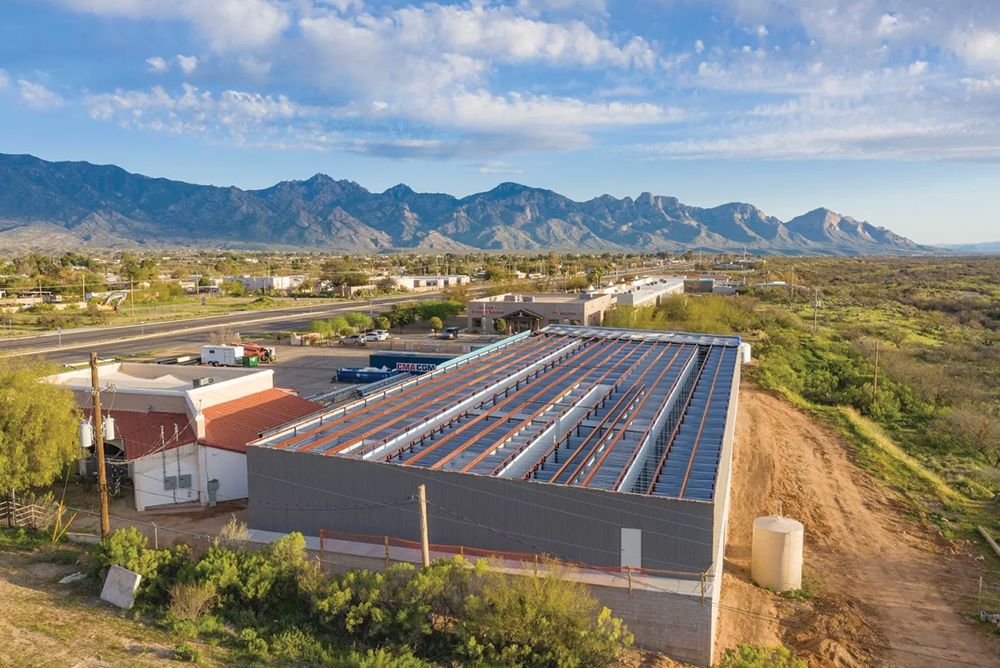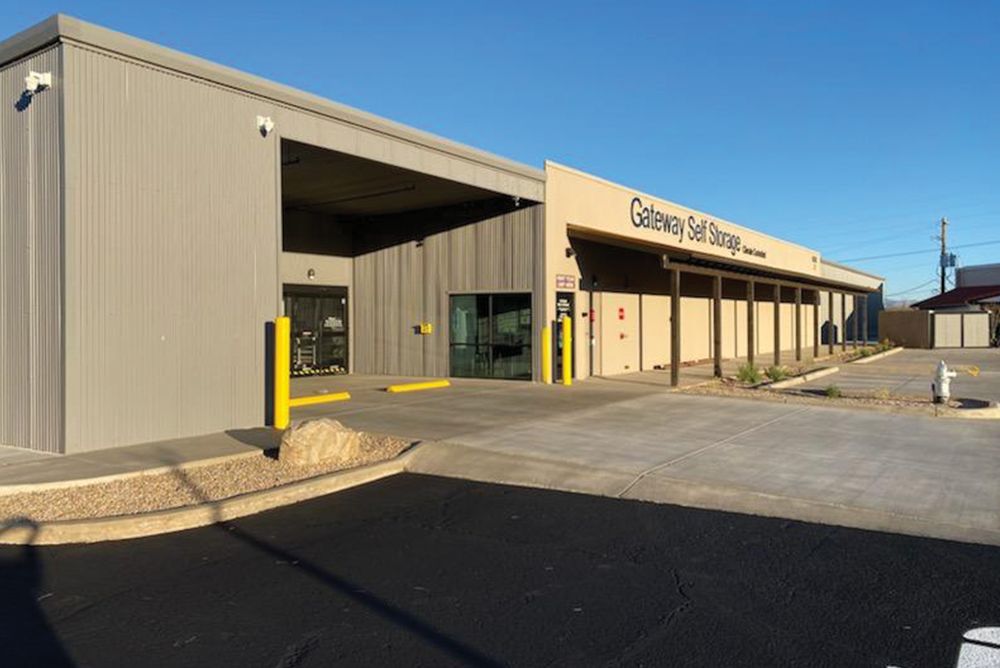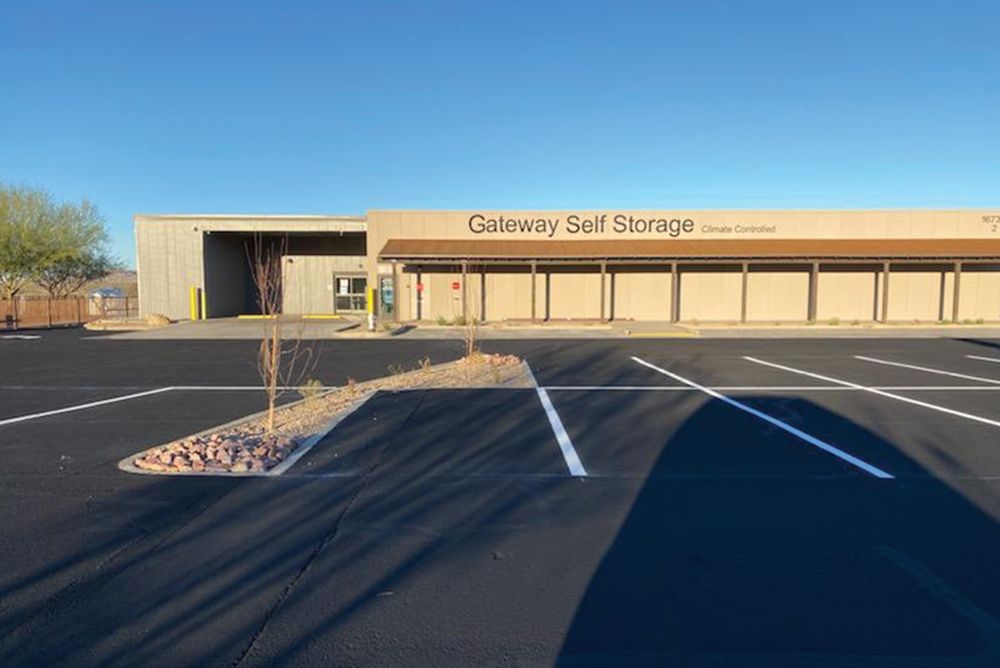 Building Specifications
Slate Gray in color with Taupestone-colored stucco, the mini storage building boasts an attractive exterior that blends well with the surrounding desert landscape. Overhead, it features a hardwearing, corrosion-resistant Galvalume roof with a mild 0.5:12 pitch, and (135) framed door openings serve as additional features.
Distributed throughout the self-storage center are (85) 9'x7' framed door openings, each of which houses one of (85) 9'x7' mini storage doors, and (47) 4'x7' framed door openings, each of which houses one of (47) 4'x7' mini storage doors.
Providing access into the main building are (3) 4070 walk door openings enclosing (3) 4070 commercial walk doors with panic hardware and (1) 6070 framed opening housing (1) 6070 commercial walk door with panic hardware.
The steel mini storage building also has an insulation package that keeps energy bills low and stored goods at consistent temperatures. The roof of the building contains a high R-value, R-38 double-layer insulation system, while the walls of the mini storage building contain R-13 insulation.
Engineered with a wind speed rating of 115 mph and a roof snow load of 20 psf, the self-storage building is well-equipped for life in Oro Valley and compliant with local building codes.
Featured Sunward Steel Self Storage Buildings