Steel Industrial Building in Whitehorse, Yukon
Sunward Steel teamed along with NGC Builders to design and manufacture a steel industrial building to house diesel generators & electrical infrastructure that powers the Old Crow community of the Yukon Territories. On behalf of Yukon Electric/Atco Electric of Canada, this electrical powerhouse team was in need of a building to house their commercial generator system in Old Crow; a small, fly-in only accessible community. At the time diesel fuel was the single source of energy powering Old Crow & protecting the industrial-size generators and electrical grid was of the utmost importance.
Distinguished Dealer & Expansion Opportunities
The distinguished NCG Builders of Whitehorse Canada facilitated the complete construction of this building; exclusively experienced with Sunwards metal building kits and erecting steel structures. As Canada's premier construction company and a Sunward Steel Buildings dealer, they intricately worked with several Canadian agencies to achieve and surpass all local and province-wide energy construction requirements. The Sunward team is proud to have contributed to the Vuntut Gwitchin First Nation of Old Crow, and to be a part of this Canadian commonwealth of the Yukon Territories is an honor. This tried and true building constructed in 2014 was built to withstand the harshest of temperatures while providing an essential and reliable structure for the community and for years to come.
Considering purchasing a pre-engineered metal building for industrial, commercial, or fuel-related purposes in Canada or another part of the country? We have 40+ years of experience and service throughout Canada, the northern territories, and Alaska. Our team of experts will guide you in purchasing a structure specific to your accommodate your needs. Contact us for a quote on your next steel building project.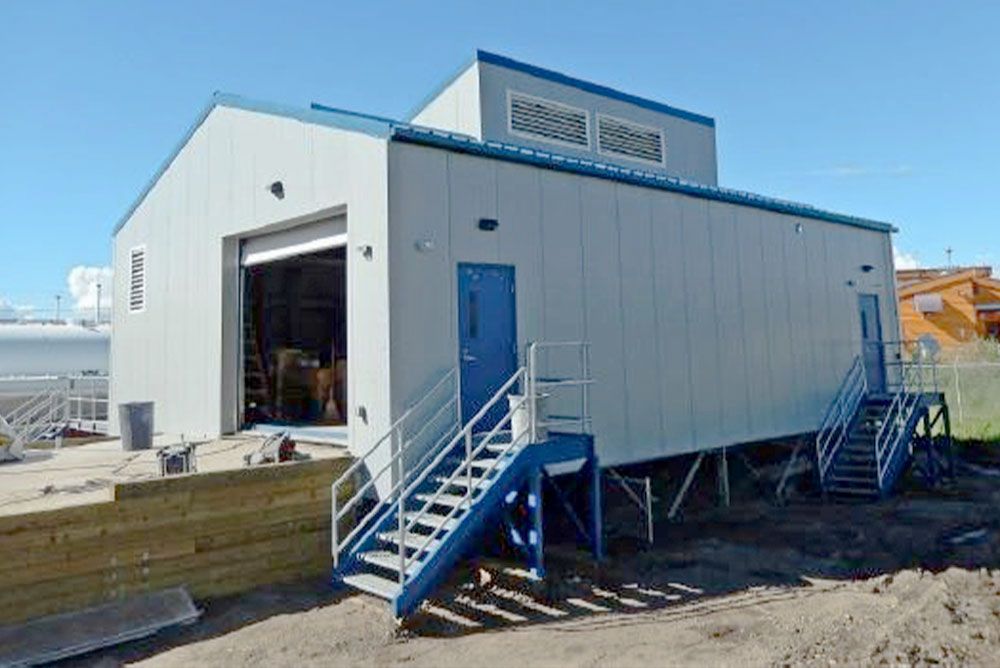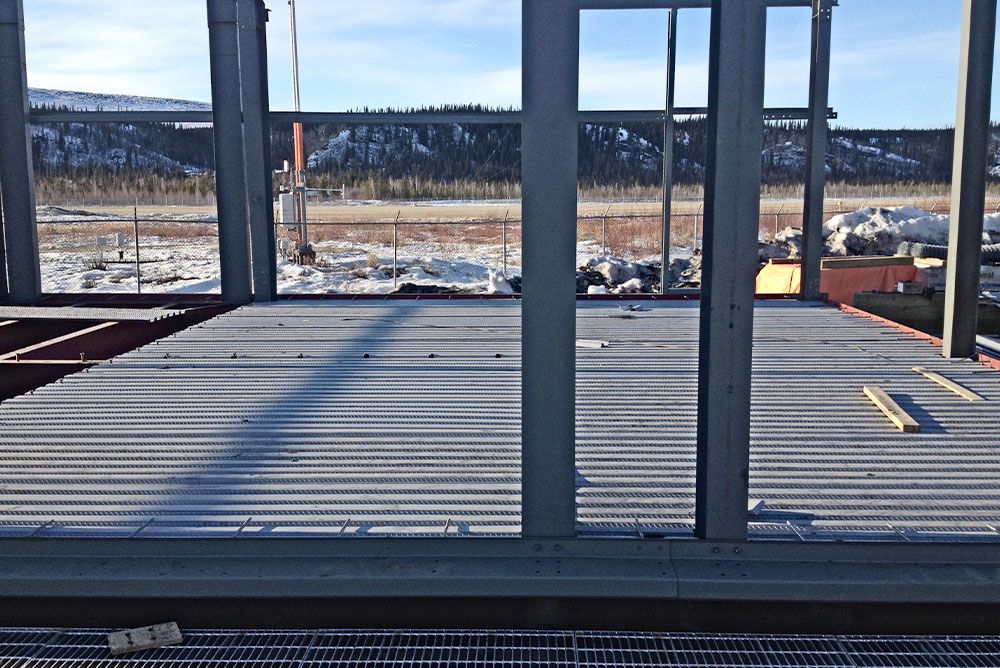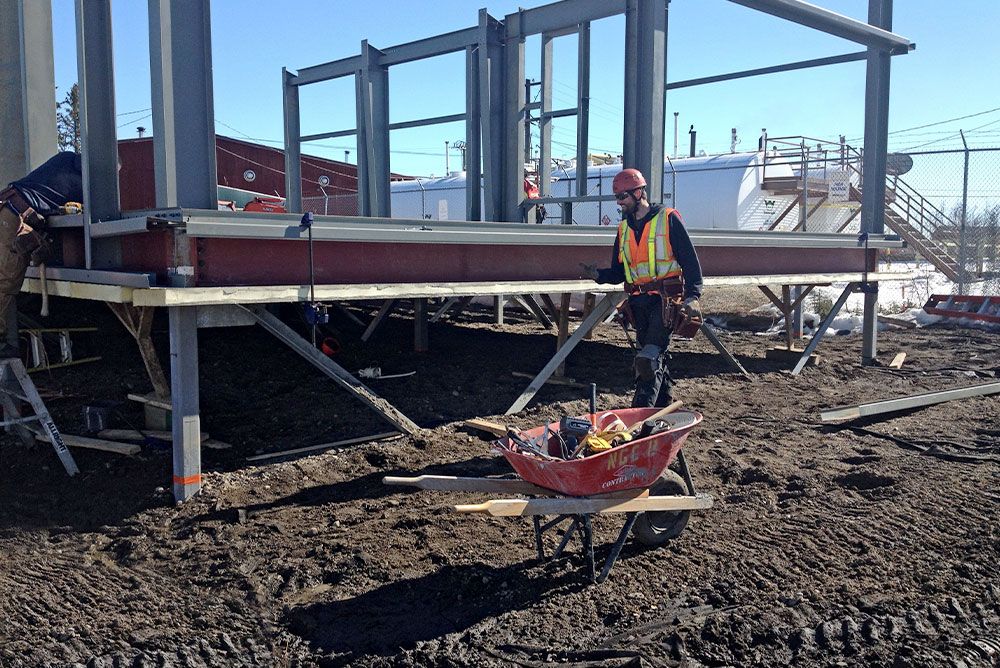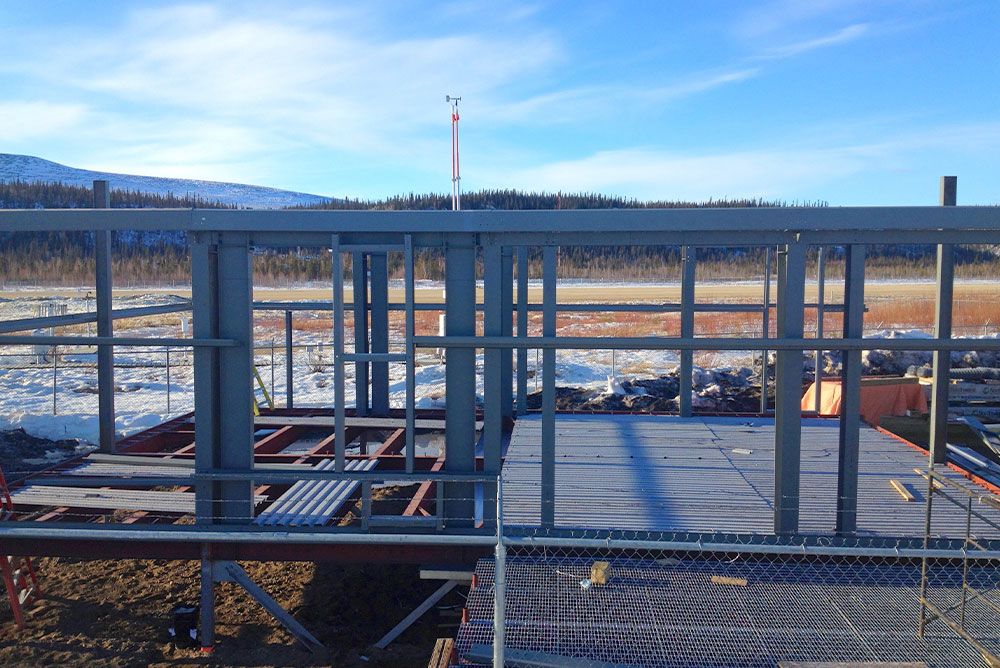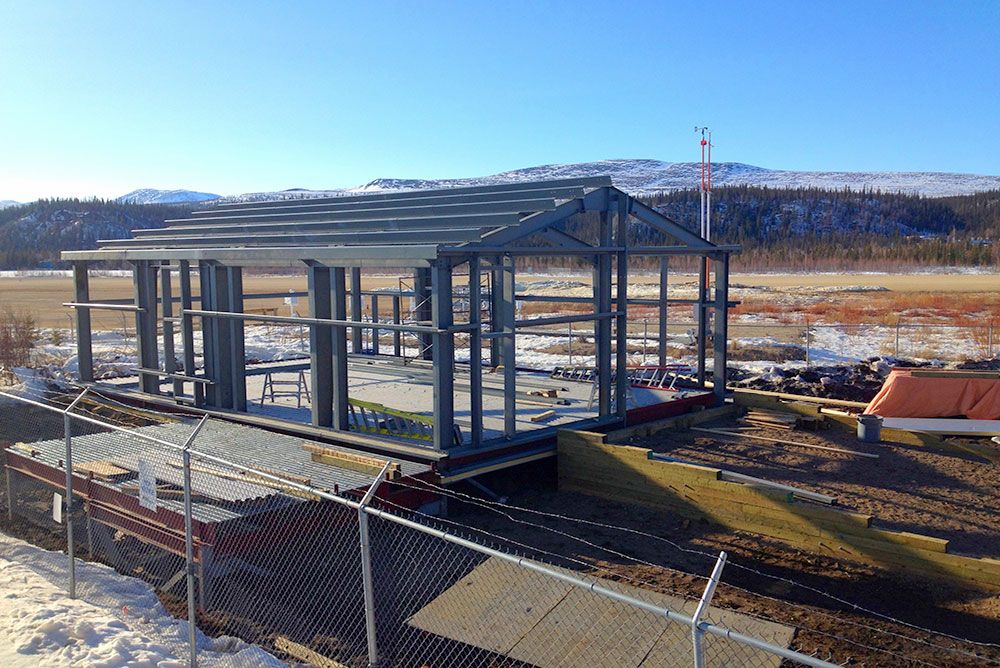 Building Specifications
Sunward engineered a building that was not only conducive to the founding commitment to sustain the commonwealth of Old Crow, but also a state of the art facility that would be operational for generations. This industrial building was designed with component specific provisions to accommodate an extensive generator auxiliary system and an Intake air cooling system. These system combinations work in unison to depressurize and balance the interior air temperature while the generators are operating. Specialized ductwork with louvers and a neoteric exhaust ventilation system was engineered into the structure to ensure thorough distribution of fresh and filtered air during the extreme artic temperatures. For easy access & to further assist with the air quality of this building we also installed (1) 12'x10' overhead door, (2) 3.34"x7.17" walk doors & four windows. A purposeful 4:12 roof pitch, 59 pound snow weight, and a high wind speed rating accompany the canopy and endure a safe and dry building year round.
Featured Sunward Steel Industrial Buildings