Commercial Steel Buildings in San Antonio, Texas
Sunward Steel Buildings was the proud supplier of this pre-engineered, (6)-building steel military complex on Lackland Air Force Base in Bexar County, San Antonio, Texas, in 2006.
Now the headquarters of the Lt. Col. Daniel E. Holland Memorial Military Working Dog Hospital at Joint Base San Antonio – Lackland, the complex covers 32,000 square feet and includes (6) buildings in total, among them kennels, training facilities, and a veterinary hospital equipped with its own intensive care unit. The hospital provides comprehensive care and training for service animals used by the CIA, TSA, the U.S. Forest Service, and virtually every branch of the military and government, serving as the only entity to train dogs on behalf of the U.S. Army, Navy, Air Force, and Marine Corps.
Lackland AFB Canine Care & Training Facility for Today's Military Working Dogs
Home to between 700 and 900 canines at any given time, the Lt. Col. Daniel E. Holland Memorial Military Working Dog Hospital helps train working dogs to aid in explosives detection, drug detection, military base security, military communications efforts, and even in locating lost servicemen and women.
The onsite, state-of-the-art veterinary hospital also provides critical care for dogs injured during service, including physical rehabilitation services for dogs who must relearn to walk or otherwise regain the range of motion they need to perform. Staff members at the facility also breed future working dogs, many of which are German Shepherds, Labrador Retrievers, and Belgian Malinois breeds.
An enclave of the city of San Antonio, Lackland Air Force Base is part of Joint Base San Antonio. The base's veterinary complex and training grounds sit roughly 14 miles southwest of Downtown San Antonio and about 19 miles southeast of Helotes.
Considering purchasing a commercial metal building for use in Texas or another part of the United States? Click here for a price quote.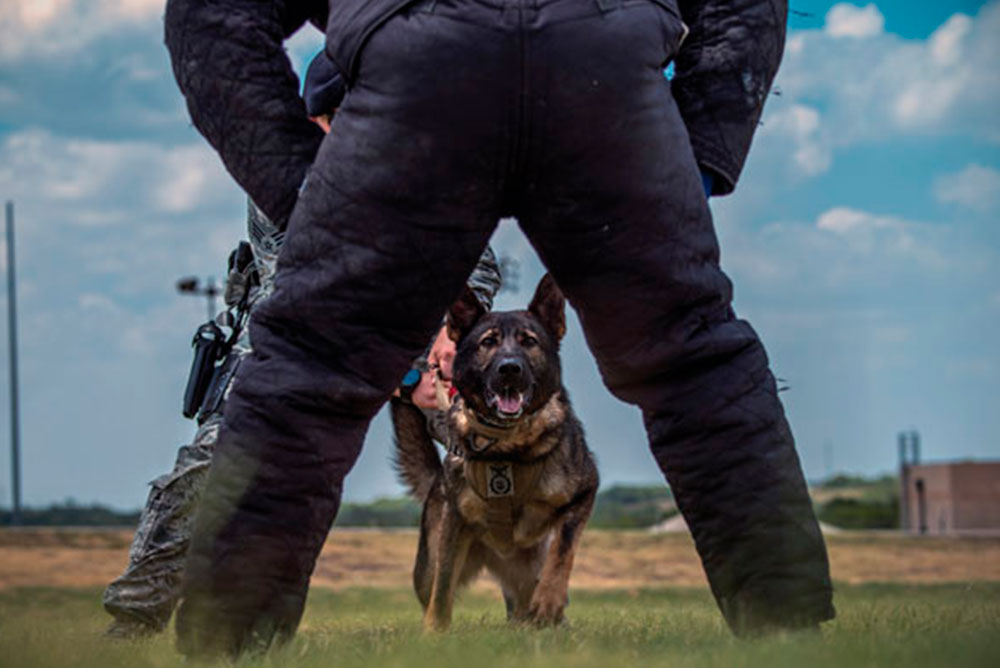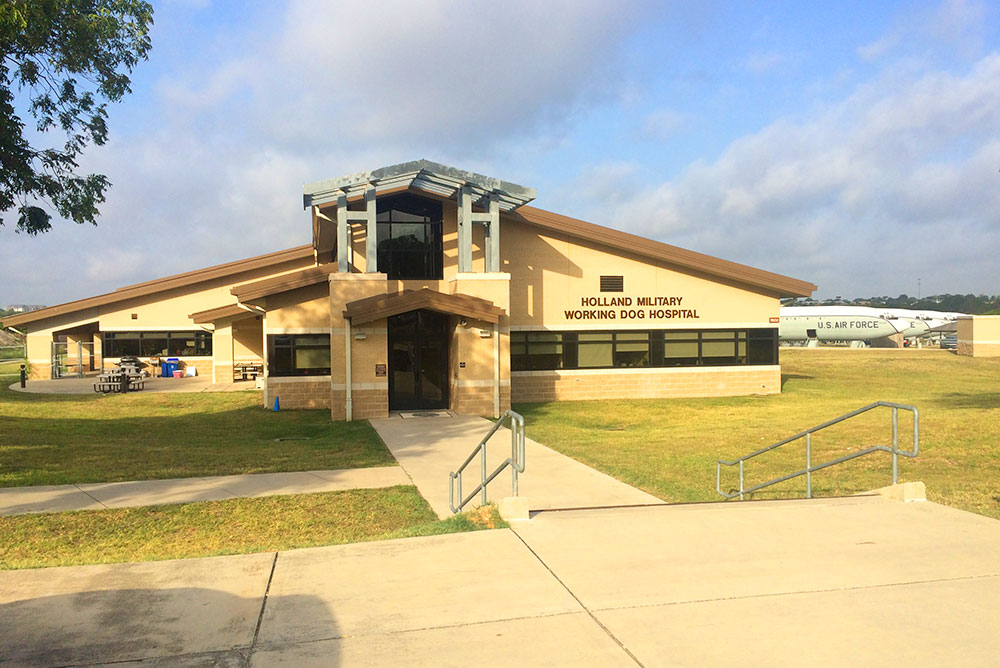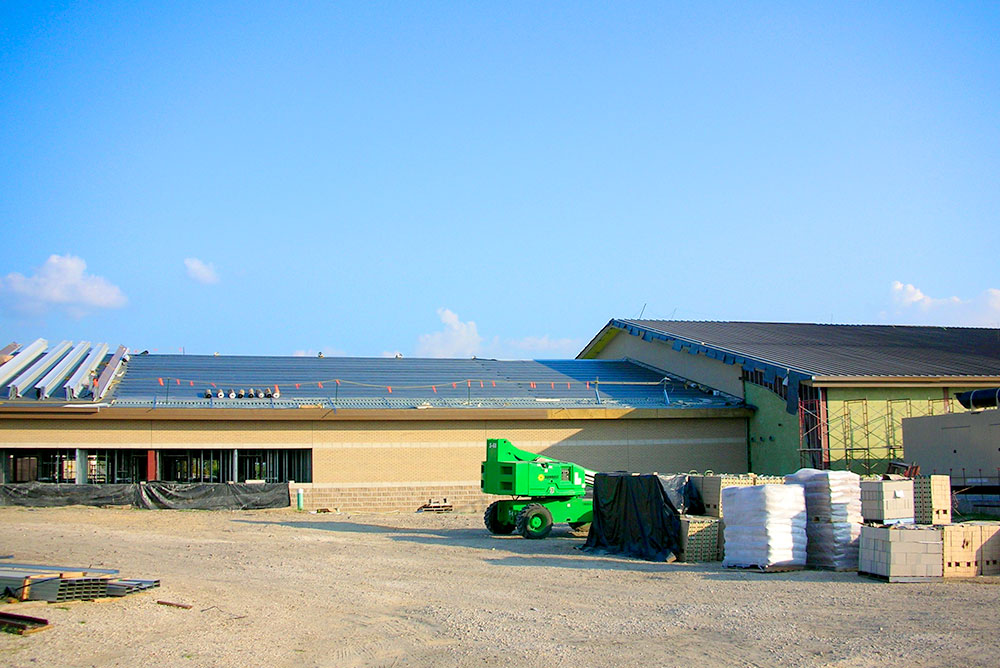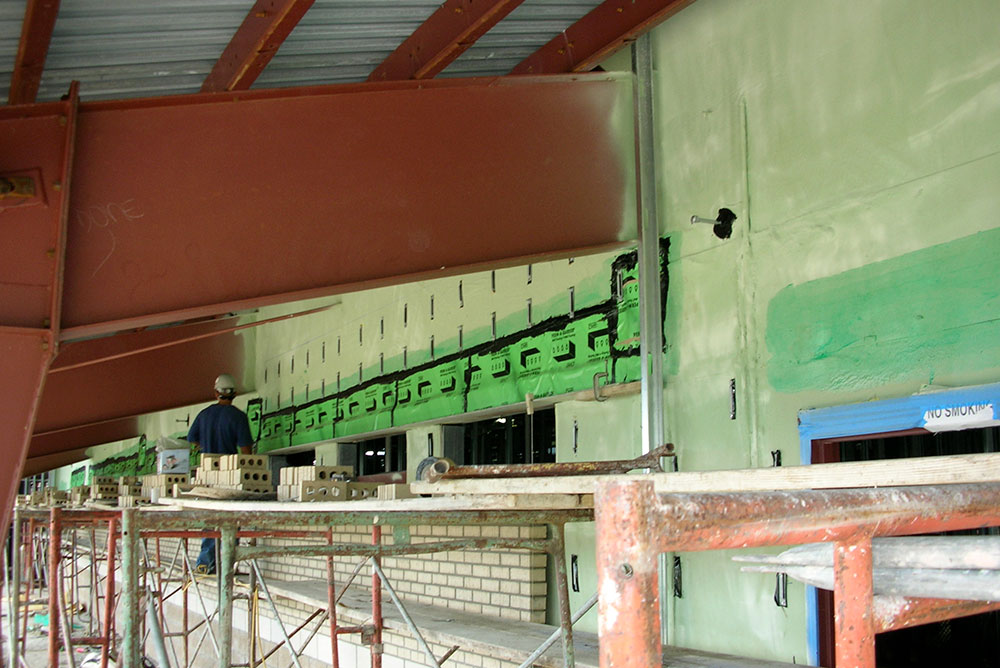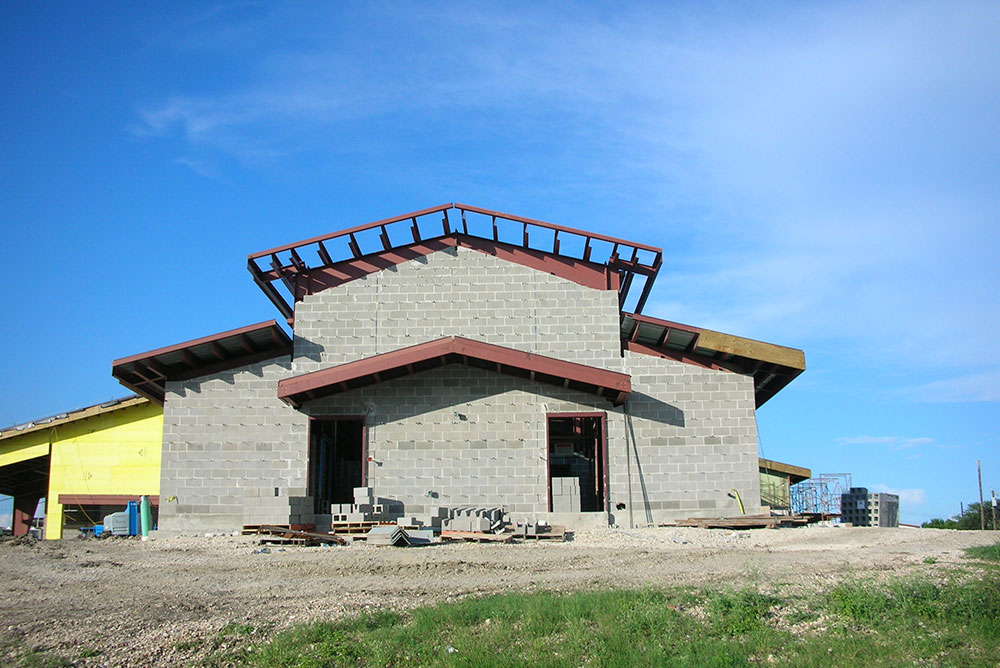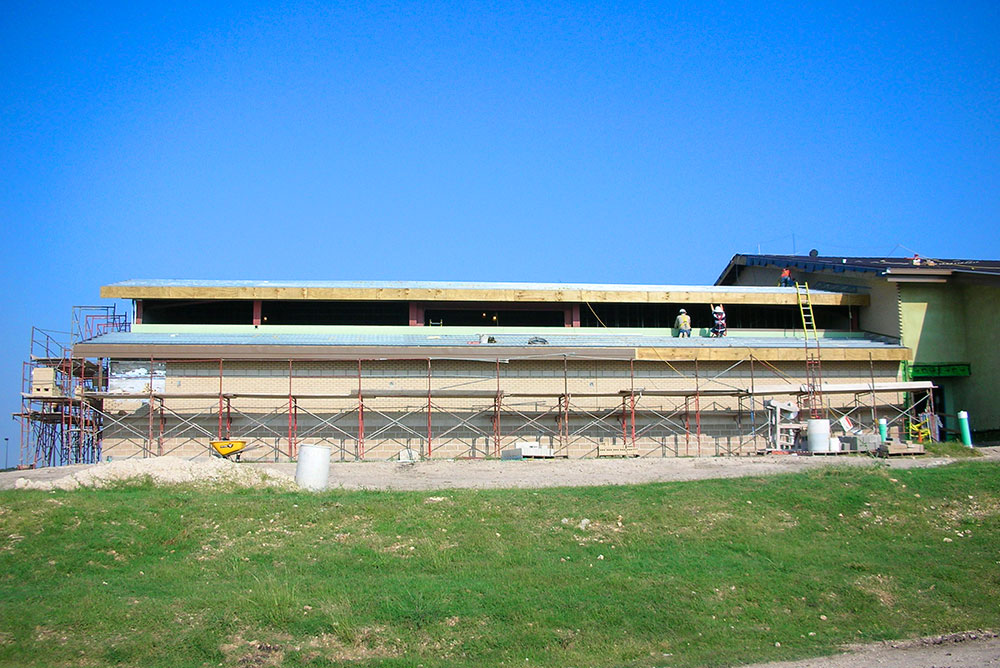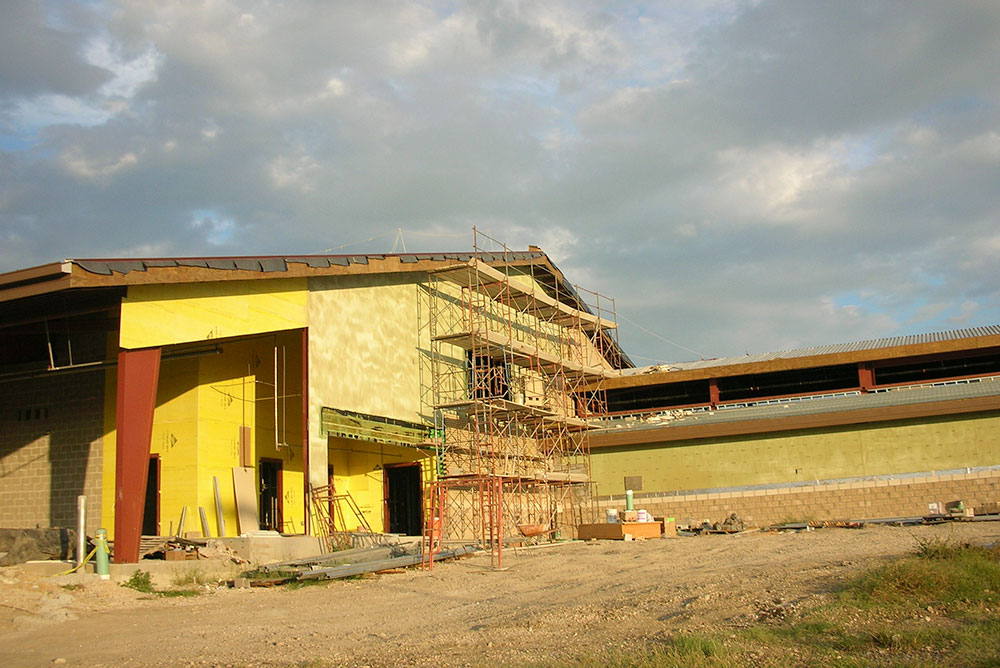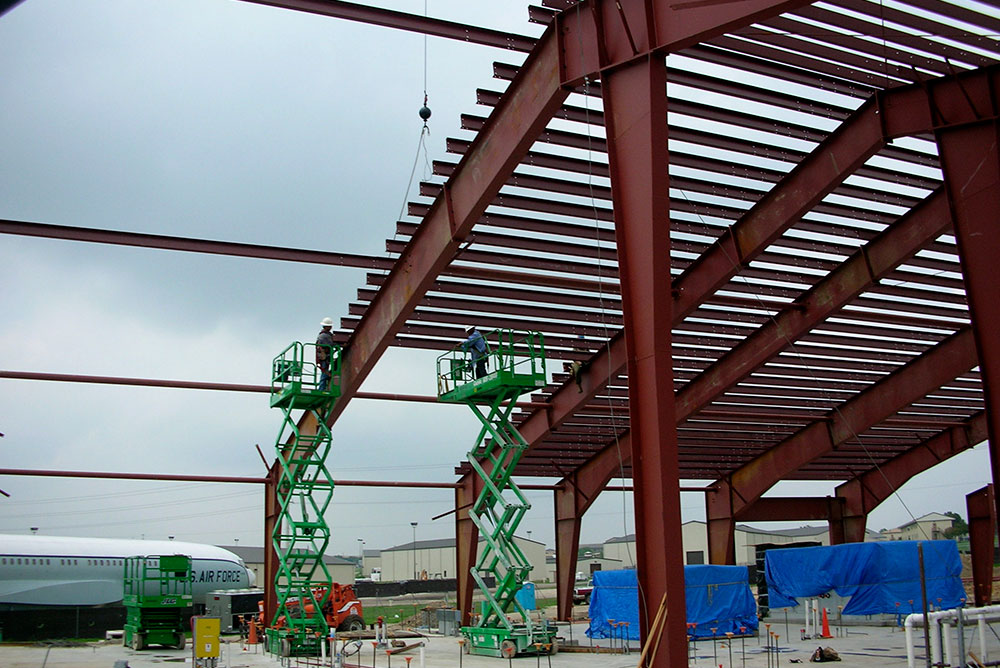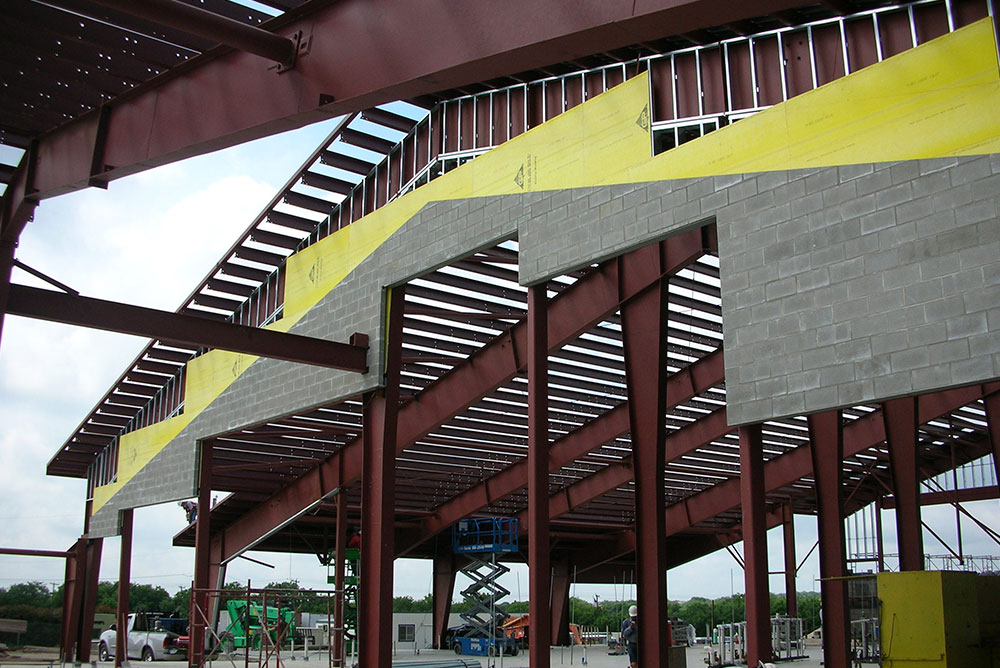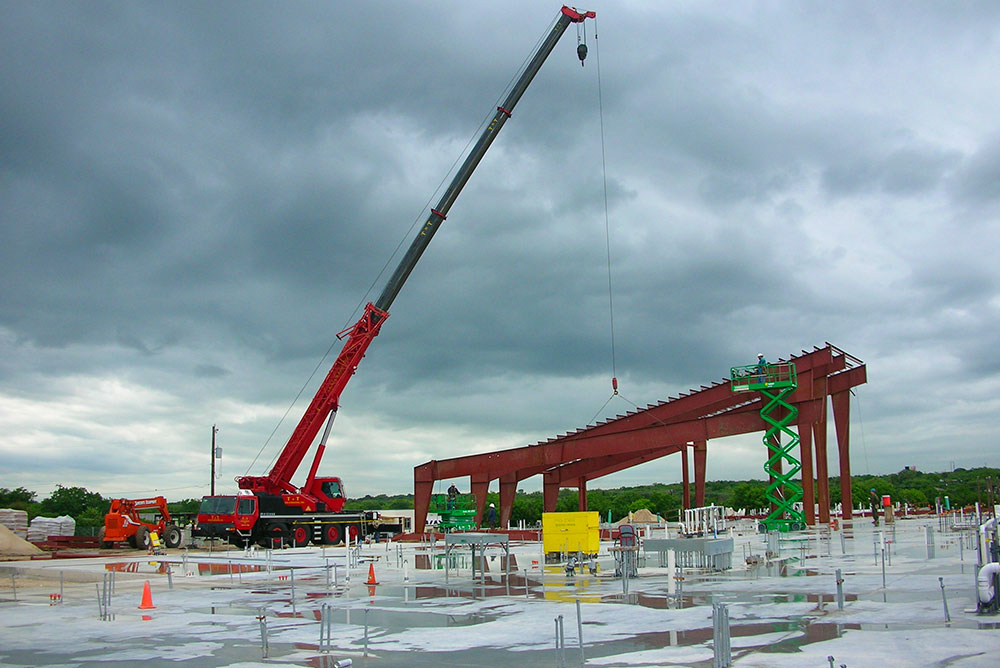 Building Specifications
All (6) buildings feature premium-quality steel construction, with the first standing 45'8"x90'x19'-4 1/4×11'-3 3/16, the second, 144'x104'-11"x17'4"/13'-6"x10'8", and the third, 103'9"x149'x13'6"x10'8". Meanwhile, the fourth, fifth and sixth buildings feature robust, corrosion-resistant steel roofs with 3:12 pitches, with the fifth building boasting a 13.3/15.5 eave height, and the sixth, a 13.5/23.3 eave height.
San Antonio's McGoldrick Construction worked hand-in-hand with the Army Corps. of Engineers to erect the (6)-building complex, and the canine care and training complex also features several accommodations that further enhance durability and safety for animals and staff, among them a 90-mph wind speed rating and a 5-psf snow load. 
Featured Sunward Steel Government & Municipal Buildings
See Some of Our Latest Projects