Metal School Building in Commerce City, Colorado
Sunward Steel Buildings is the proud supplier of the pre-engineered metal building that forms part of Phase I of the campus located in Commerce City, Colorado.
Expansive, attractive, and highly customized to meet the needs of the STEAD School, a student-led institution with a focus on science, technology, the environment, agriculture, and systems design, the metal school buildings offer superior strength, durability, and energy efficiency and provide a safe, versatile space for education and recreation.
Additional Upgrades & Customizations
The STEAD School buildings also feature numerous upgrades and customizations that enhance their appearance and overall functionality. They feature mortarless block wainscoting along their perimeters and beauty to the exteriors, and they also feature ultra-batten metal wall panels in Regal White, which are diverse siding panels that improve the overall aesthetics of the buildings.
Both steel school buildings also feature innovative Solatube tubular skylights, which allow natural light and fresh air inside, and both also boast several climate-related customizations with hanging HVAC equipment to save floor place and provide a comfortable environment.
Both metal school buildings are designed to withstand a 30 psf roof snow load and 120 mph ultimate wind speed, meeting the 2015 International Building Code.
Part of the Denver – Aurora – Lakewood metro area, Commerce City is part of Adams County. The community lies about 7.5 miles from Denver and about 11 miles from Aurora.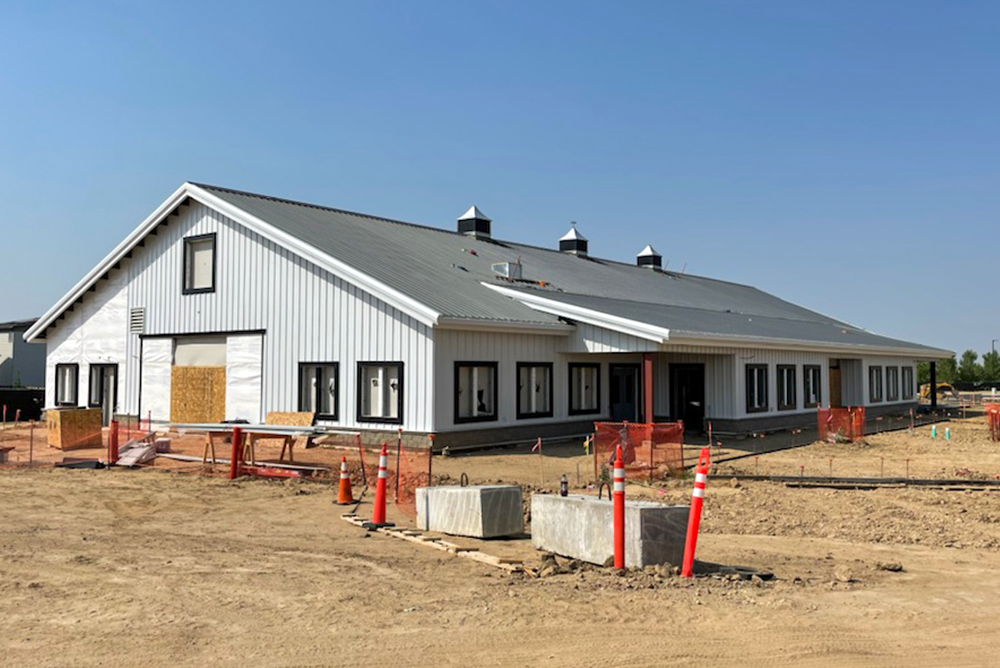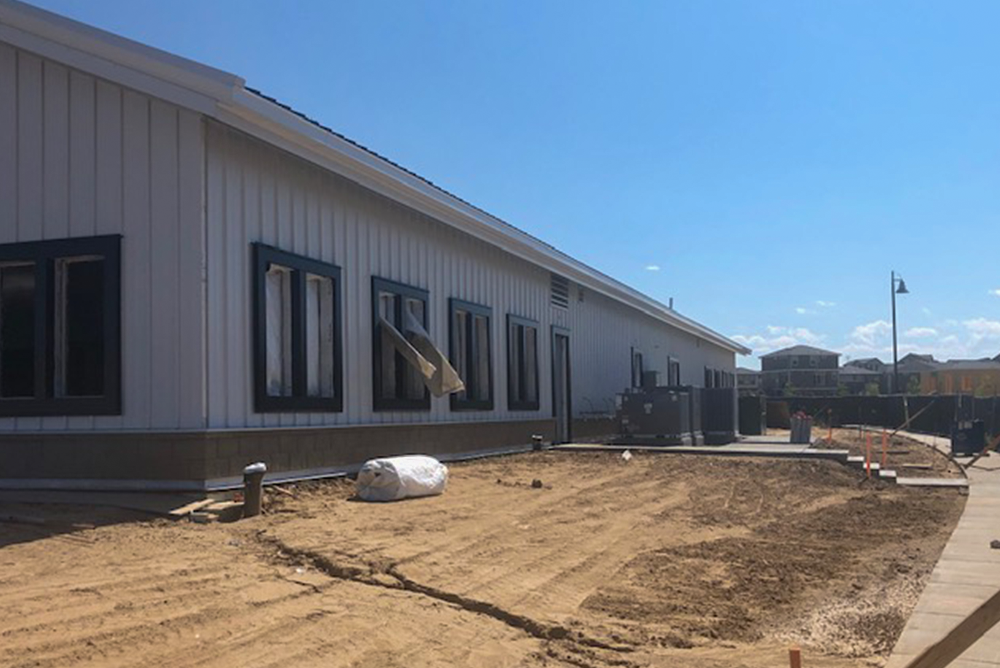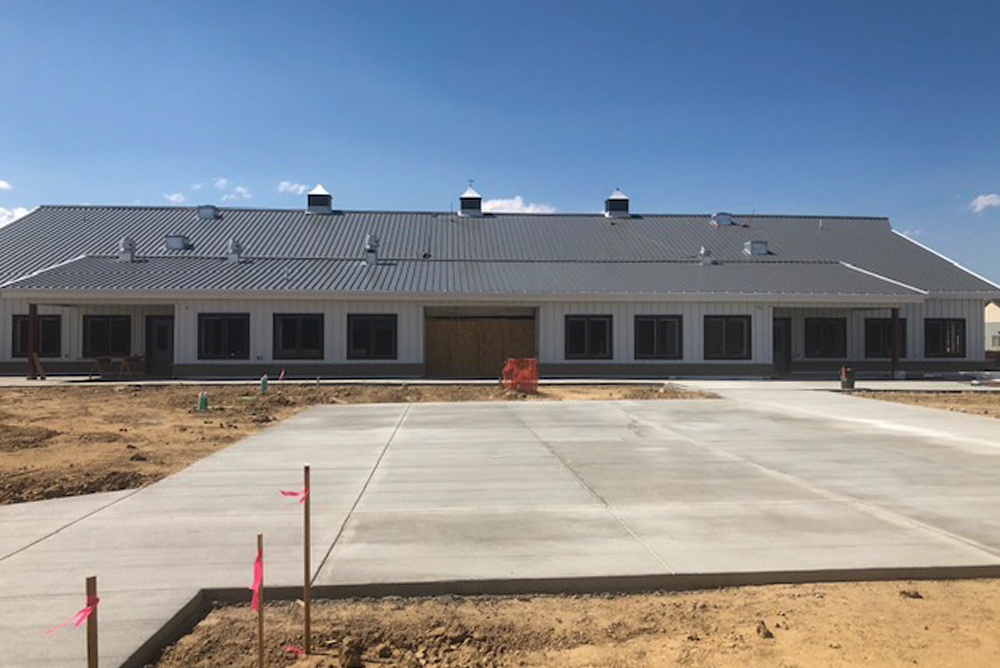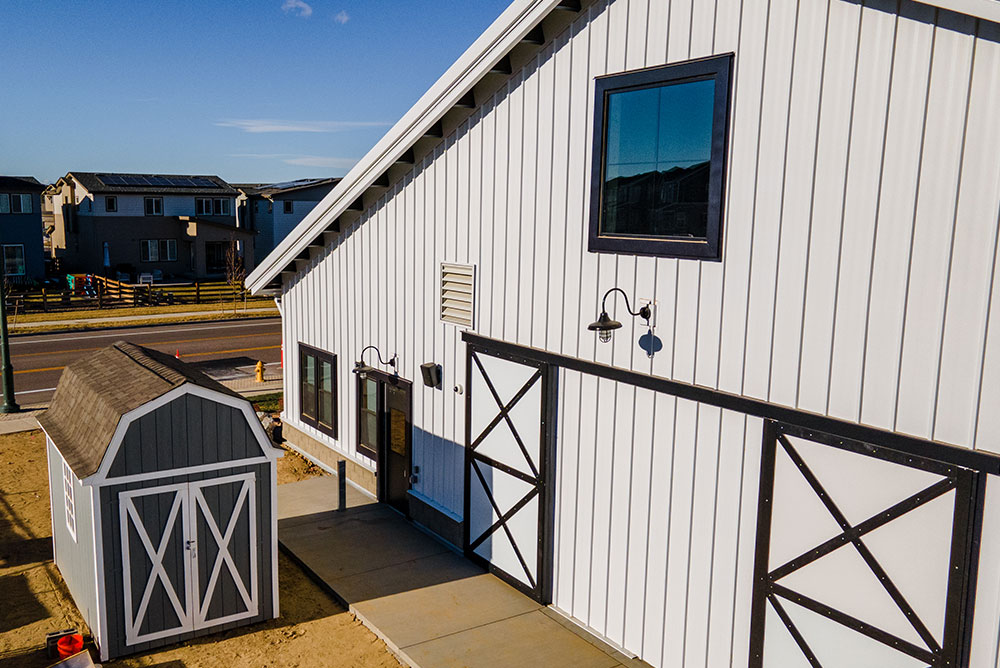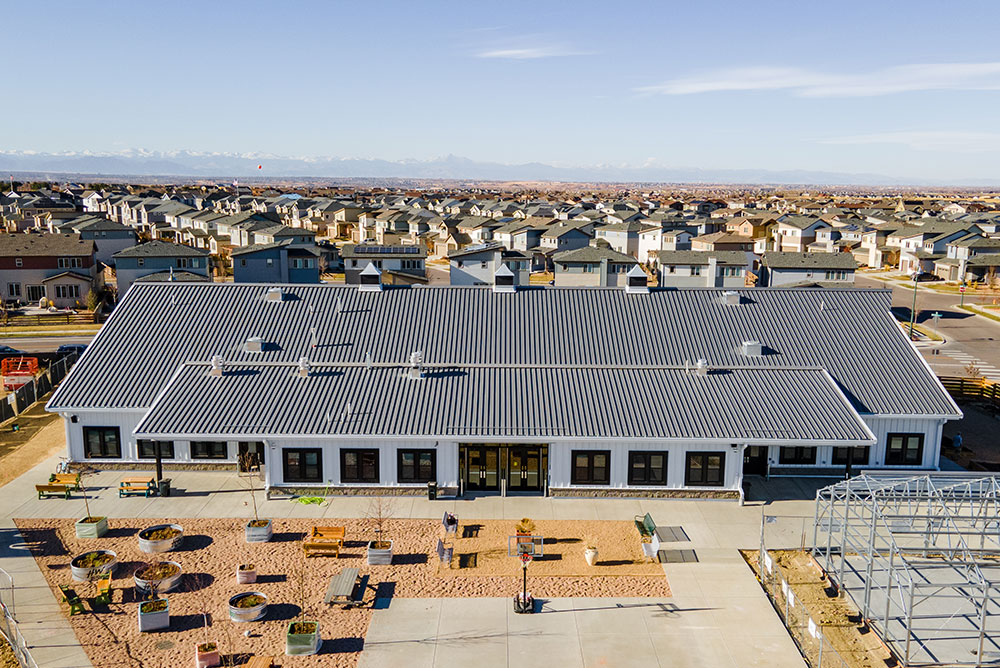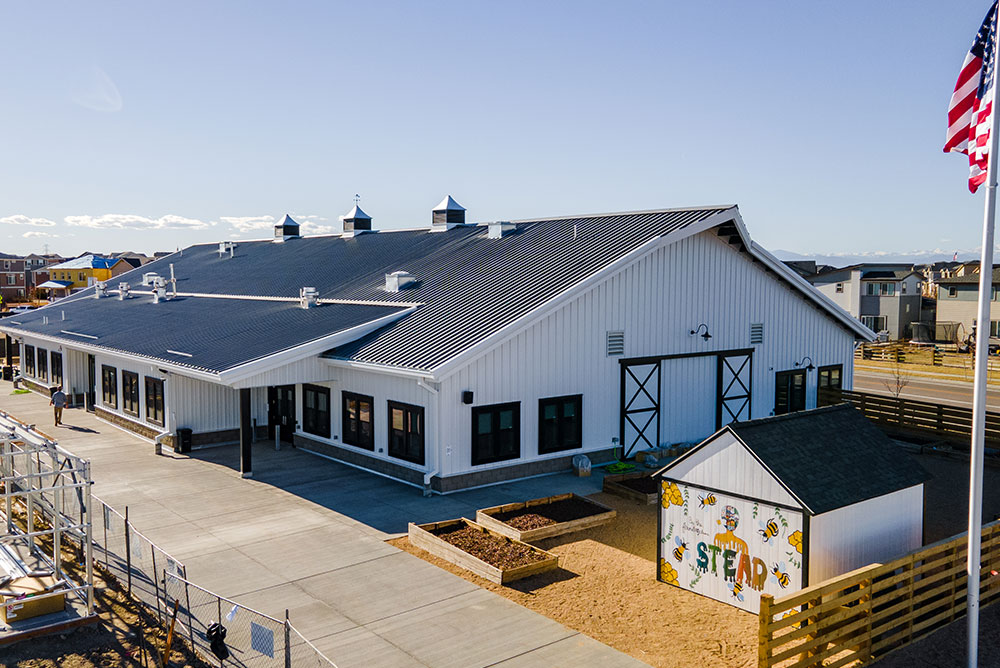 Building Specifications
The main classroom building has a clear span and stands 79.83'x162'x14', while the second structure, an attached lean-to, is 23.5'x120.67'x12.5'/18.38' once erected. Protecting the main classroom building from the Colorado elements is an upgraded flying gable roof with a 5:12 pitch, while the steel lean-to's durable, corrosion-resistant steel roof has a 3:12 pitch.
There are also (3) 4'x4' cupolas atop the main school building and decorative sliding barn doors at each end, enhancing its exterior appeal and achieving the desired barn look.
These structures feature a weather tight standing-seam roof design along with gutters/downspouts and snowguards that help retain and prevent snow from abrupt sliding potentially harming people or damaging property.
Doors & Windows
Between the (2) steel school buildings are (22) framed door and window openings in an array of different sizes. There are (3) 3'4"x7'2" walk door openings, (5) 6'4"x7'2" walk door openings, and (2) 12'x14' overhead door openings. As far as windows, there is (1) 4.8542' window opening, (8) 3'x3' window openings, and (3) 4'x4' window framed openings.
Climate Control
To keep energy expenses low, meet energy codes, and provide students and educators comfortable throughout the year, both buildings contain high-performance Energy Saver insulation systems. Installed in the roofs are 13.5", high R-value, R-46 Energy Saver systems, while the walls of the school buildings contain 8" R-25 Energy Saver insulation systems.
The interior-facing side of the insulation blankets has a woven reinforced high-density polyethylene yarn fabric, which protects the insulation against condensation and damage while giving the interior of the buildings a clean, finished look.
Featured Sunward Steel School Buildings
See Some of Our Latest Projects