Commercial Steel Building in Broken Bow, Nebraska
Sunward Steel Buildings, Inc. was honored to manufacture and supply this prefabricated metal building in Broken Bow, Nebraska, in 2007. Nowadays, it functions as the maintenance building for the city's street department, housing equipment and related gear the department uses to keep city streets clean and clear from hazards and obstructions.
In addition to repairing and replacing city sidewalks and streets as need arises, the members of the Broken Bow City Street Department perform a variety of related tasks throughout the year, including pothole repairs, roadkill removals, street sign replacements and related efforts.
Better Roads for Broken Bow
Spacious, secure and easy to maintain, this commercial maintenance building houses everything the city administrator and street department for the City of Broken Bow need to keep the streets safe and clear for city residents and visitors.
The friendly, largely agricultural and industrial community continues to undergo considerable growth, attracting many residents and workers who come to town for the numerous job, recreational and residential opportunities the area provides.
Part of central Nebraska's Custer County, the city of Broken Bow lies about 175 miles northwest of Lincoln and roughly 65 miles northwest of Kearney.
Considering purchasing a pre-engineered metal building for commercial, agricultural or industrial use in Nebraska or another part of the country? Click here for a price quote.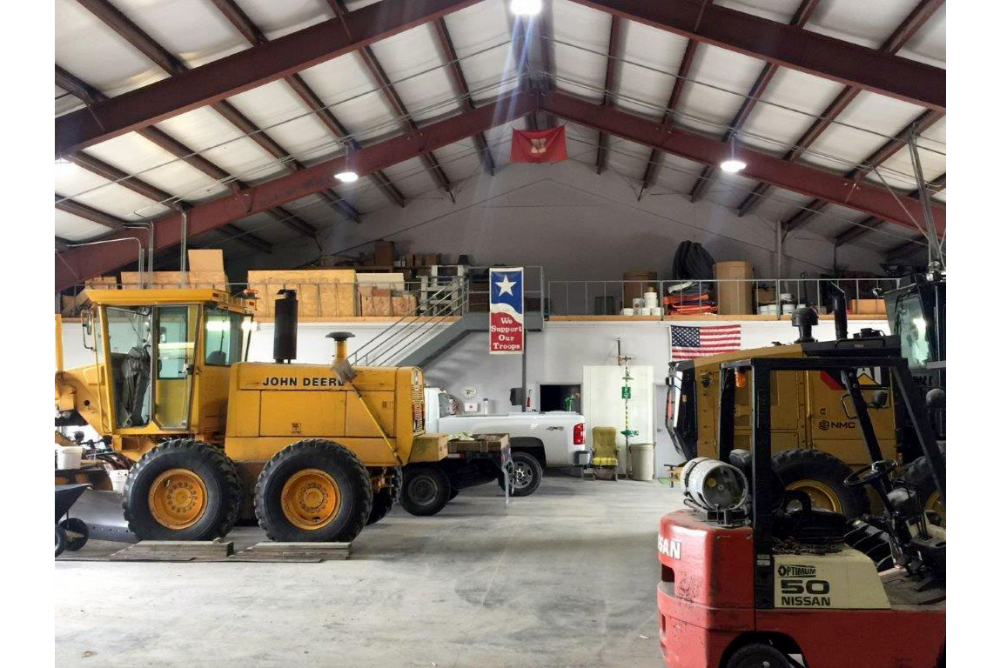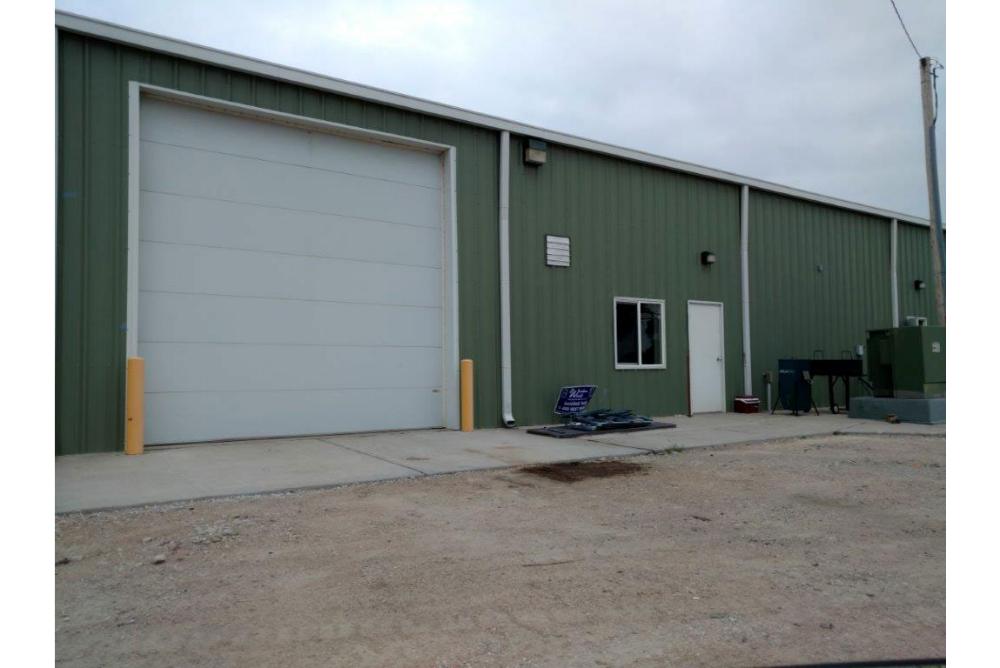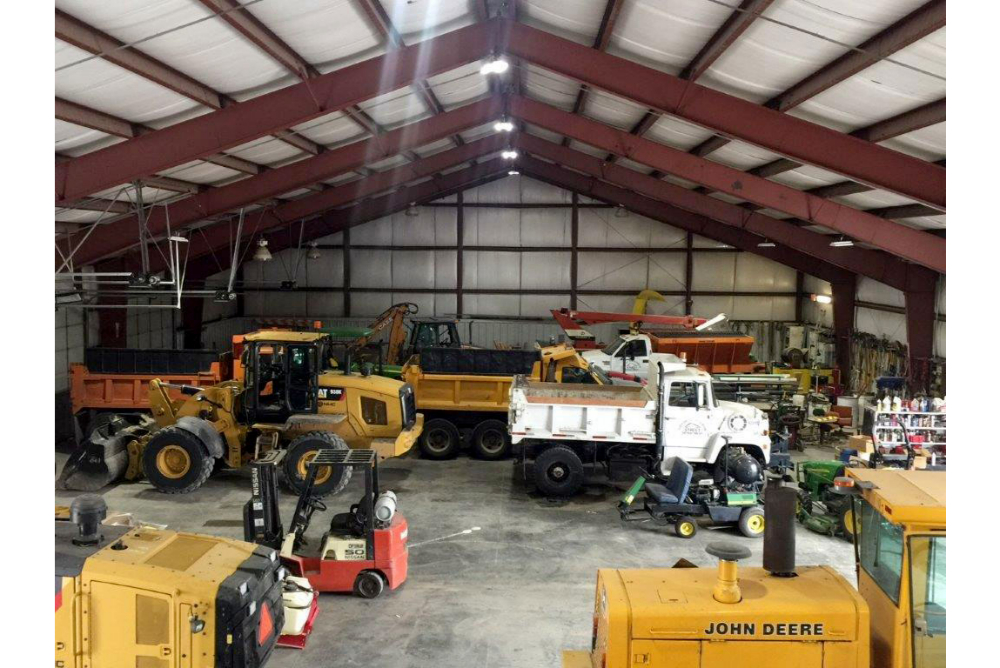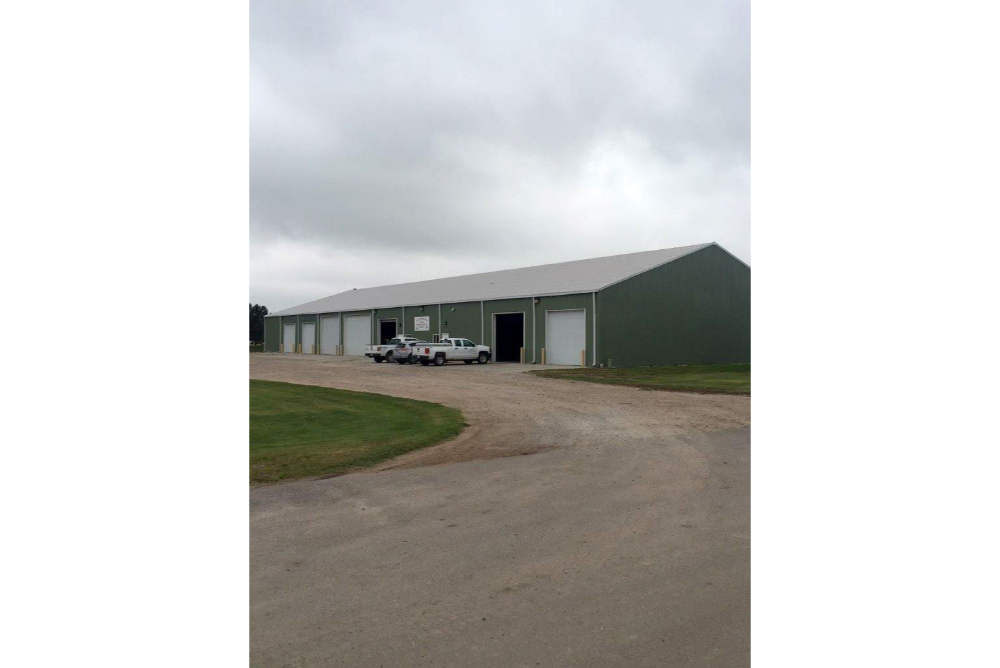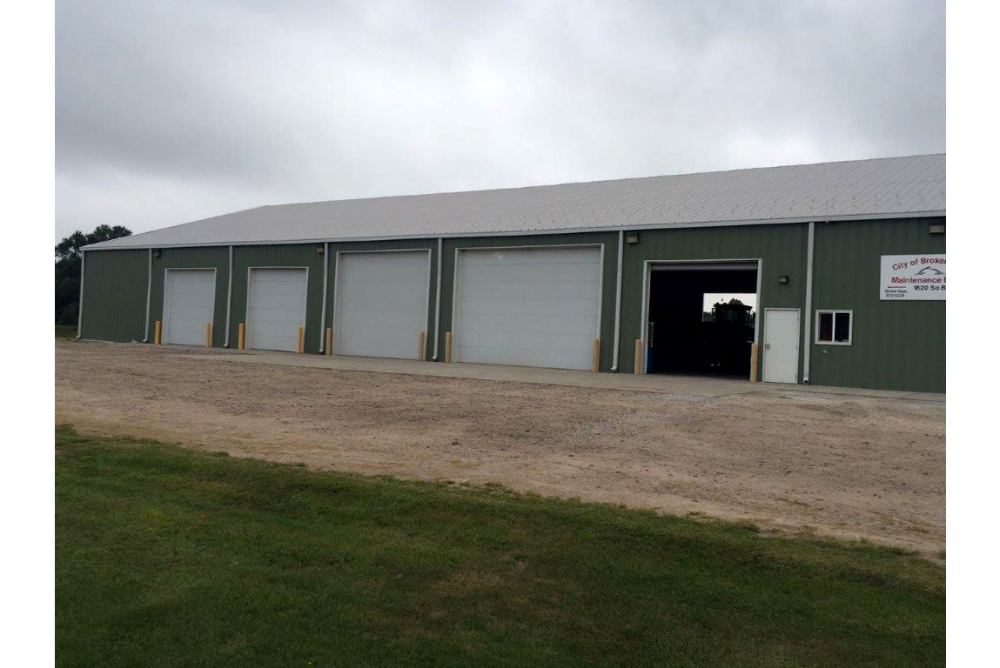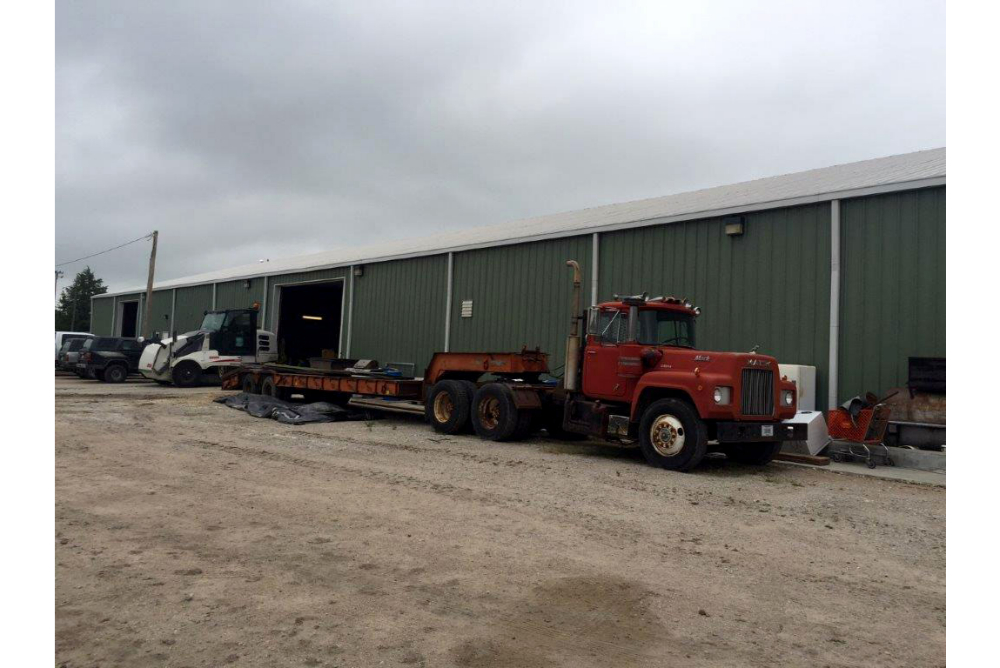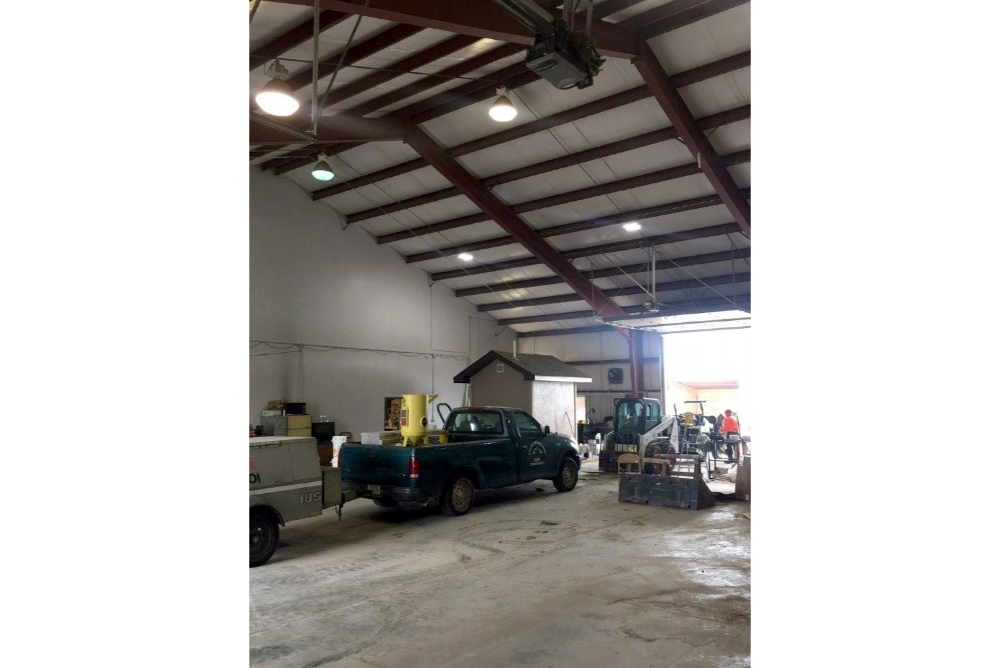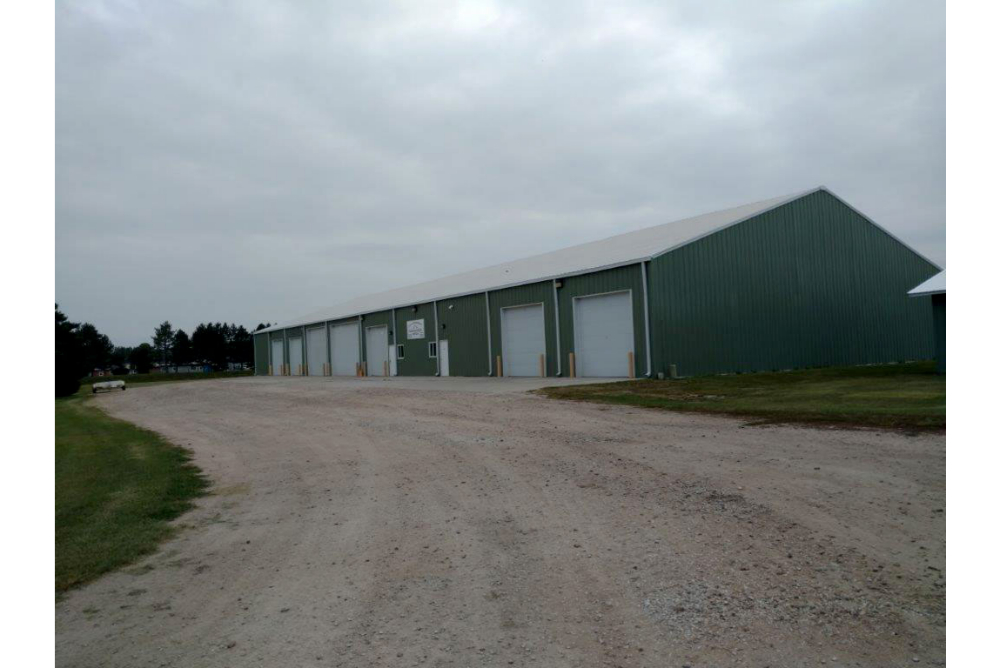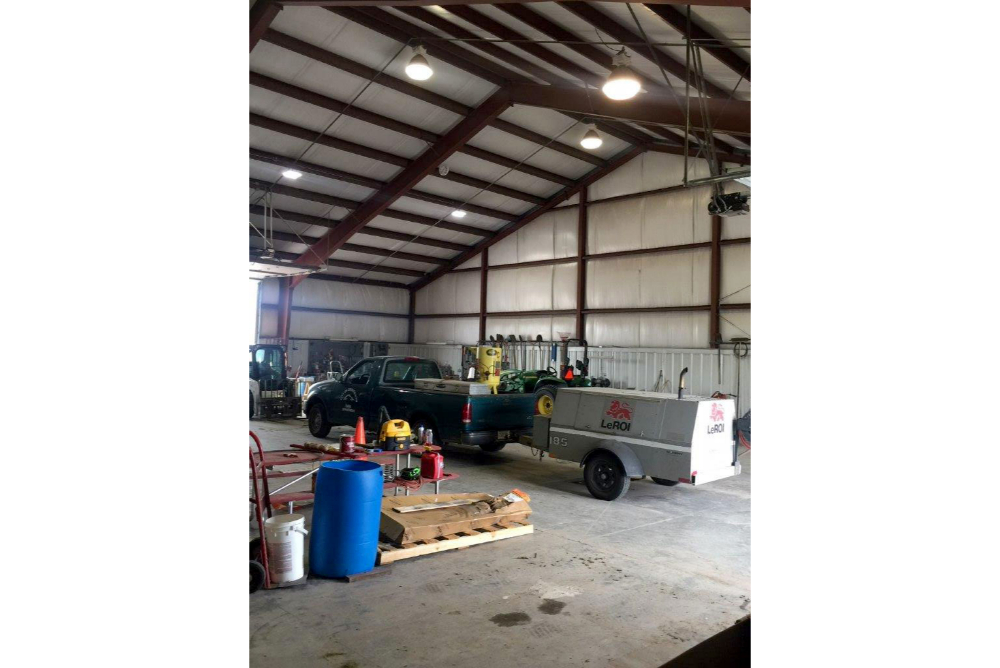 Building Specifications
Offering strength, durability and versatility, the metal maintenance building boasts a striking White exterior, a clear-span design and a finished size of 80'x205'x16'. A rugged, hardwearing Galvalume roof with a 4:12 pitch sits overhead, helping protect the maintenance building from corrosion and moisture-related damage, and it also features (19) framed openings varying in terms of size and purpose.
Included are (5) 3070 openings, each equipped with one of (5) 3070 walk doors, (4) 12'x12' openings enclosing (4) 12'x12' overhead doors, (3) 20'x14' openings harboring (3) 20'x14' overhead doors, (3) 16'x12' openings enclosing (3) 16'x12' doors, and (4) 4'x4' windows.
Additional metal building characteristics include 6-inch gutters and a 30-psf snow load; accommodations made with the climate and weather patterns common in and around Broken Bow in mind.
Featured Sunward Steel Government & Municipal Buildings
See Some of Our Latest Projects